Best apps for finding a same-sex partner
There is a growing number of online dating sites now where people can find a same-sex partner.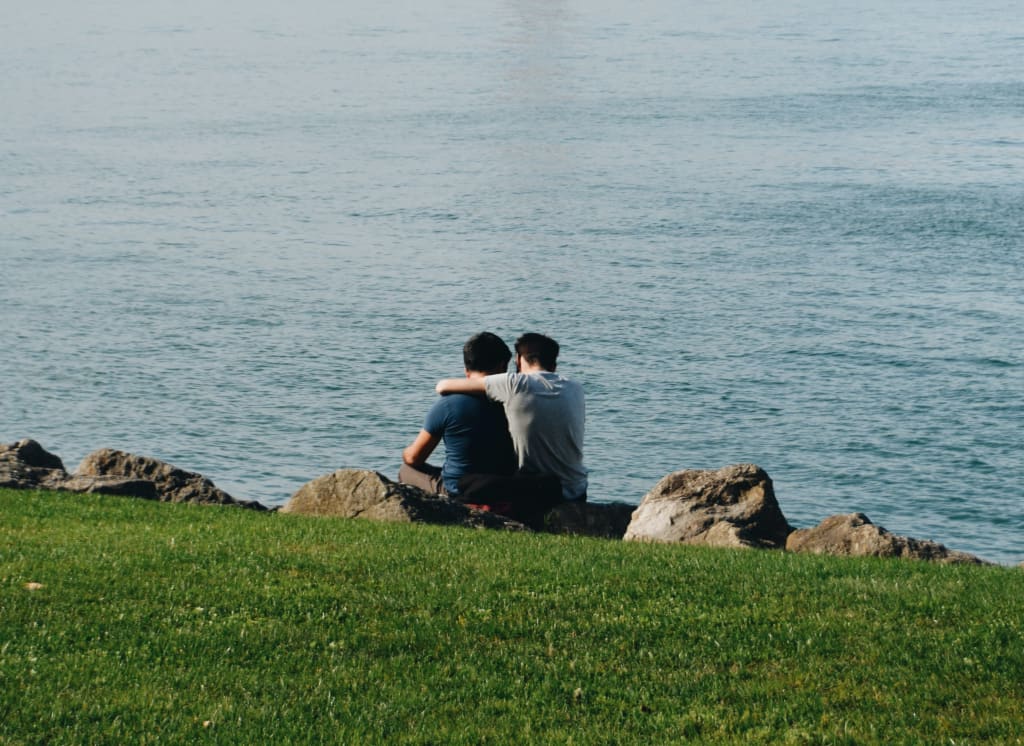 Finding love, Mr/Mrs. Right or just a casual hookup on online dating sites has become ever more popular. Desperate times call for desperate measures, right? During this pandemic outbreak of coronavirus, people have realized how important communication and interaction with other people is. And since the outbreak requires us to practice social distancing and avoid live social contacts, the only way people can communicate with other people is via social networks and online dating apps. However, even though online dating sites for straight people have existed for quite some time, it is not the same case with the same apps for gay people. There is a growing number of online dating sites now where people can find a same-sex partner. Take a look at some of the best LGBTQ dating apps.
1. Grindr
One of the best apps for gay dating, gay sex, and gay romance is surely Grindr. This app is fundamentally based on location, which means that men appear in order of descending proximity. So, the nearer someone is, the more you're going to see them. It is also an app that offers plenty of different kinds of people searching for diverse things, including fetishes, a third person for a couple, escorts looking for clientele but also people looking for a casual hookup or a date. As far as the conversation is concerned, you can engage in some short, casual chat, but it's not meant for deep conversations. You can also trade photos with other users. One thing is for sure, it won't be short of choices!
2. Growlr
Growlr is an app specifically designed for bears, cubs and those who admire these qualities in men. As this app puts focus on bodies, if you're self-conscious about your body and you want to be in a place where it's okay and even praised to be looking good and being comfortable with your sexuality, then this is the app for you. It has many users around the world. Some of its features include chatting and sending photos. It is a free app, but with a pro-membership option, which allows users to send private videos, to do anonymous searching, and ad-free browsing.
3. Hornet
With millions and millions of registered users, Hornet is one of the world's largest dating apps for gay and bi men. It is similar to a social networking site as it enables you to create your news feeds, join groups, and generally immerse yourself in online gay communities. It is free to use, although it offers a VIP option, which blocks the annoying apps and lets you see who has checked out your profile. So, if you're searching for a same-sex relationship, Hornet might just be the place for you!
4. Scruff
Scruff tends to attract older people, especially with beards – those known as a cub, bear, otter demographic, i.e. scruffier people, hence the name. As such, it is considered a website with more eloquence. It also offers the possibility of uploading private photo albums, which can be visible only to those who you grant access to. Users usually have these albums as proof of their identity or to boast with nudes! Nevertheless, by using this app you can browse through millions of profiles and search for all types of guys. It is a free app, but it comes with an option of paid subscription which allows you to access more advanced features such as user videos, and message histories.
5. Hinge
Hinge is an app that is different from the rest as it uses Facebook to set up people through their mutual friends on this highly popular social networking site. That means it will only match you with friends of friends so you're never meeting up with someone too far outside your social circle. This app never bases matches on interests or location. People often use it to find serious relationships. The idea of this app is to build an authentic picture of yourself, with photos, your answers, details about what you're reading or listening to and even video. So there's a bigger chance to find someone with genuine shared interests, rather than just a nice face.
6. OkCupid
OkCupid is an app which, by filling out your profile and answering questions, suggests potential matches who share your interests in the hope you'll build deeper connections. You can easily see this from a 'compatibility' score displayed next to other users. Additionally, you can also link up your Instagram profile. This will give potential matches a better picture of what you're all about. The app is free and it also offers a Tinder-like 'quick match' option.
All of the apps have their advantages and disadvantages and to find out which ones work for you, you need to try them. Maybe you're in luck and you'll find what you're looking for instantly or you might have to wait some time until you do.
Reader insights
Be the first to share your insights about this piece.
Add your insights