Believe or Not
Life Experience of Love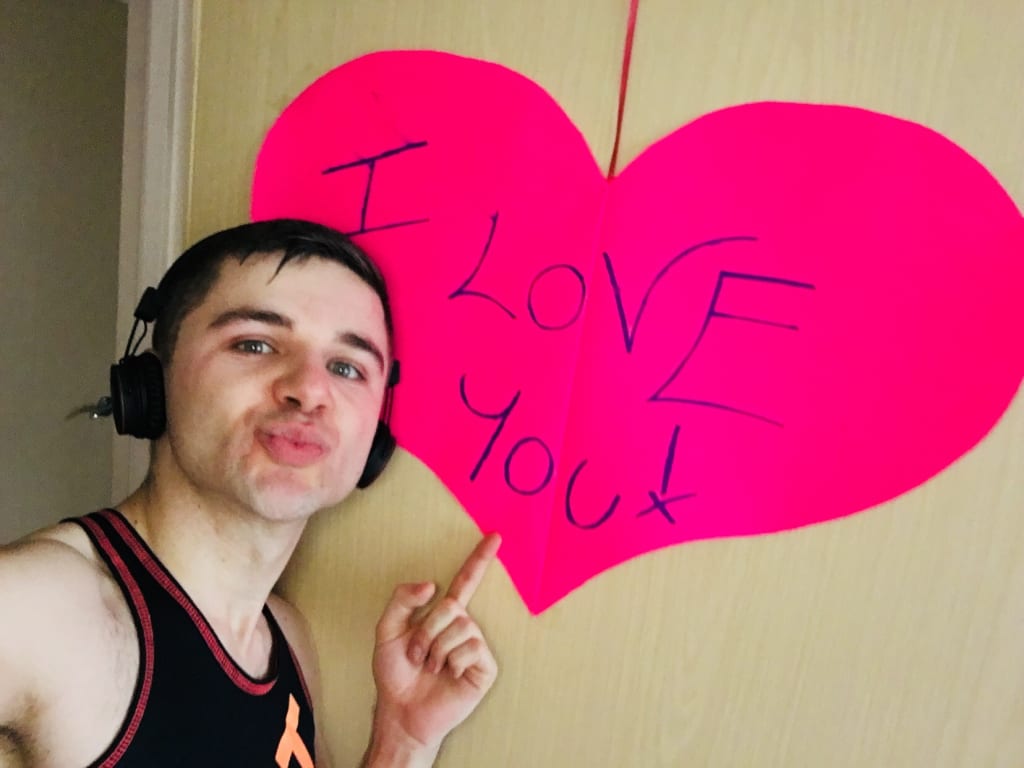 Whenever we think about love, we think about Shakespeare, we think about all the literature and poems in the world where stories of humankind are amazingly described. We don't have tangible things or even enough words to describe such a feeling. You just know it. You feel it inside you that something extraordinary is happening to you. Most of the time there is our friend "Music" who helps us identify that feeling and make us realize how it affects us on a daily basis. I am addicted to love and of course my partner. Love is magical and makes us function in a different way. It is something I have always experienced.
Yes, this is a very romantic article and super cheesy. It wants to be a tribute to love in my very humble way. Something I would like to share with the rest of the world to give "Hope" to those who do not believe or they are skeptical about it. No matter how many times I "fell" in the past and going through very bad experiences, there was something at the back of my mind who always pushed me forward. A feeling that something magical one day would have happened. And it did. I met an incredible person who has changed my life forever. It's not just about the romance or the dates together, it's about the willingness to commit together and becoming one soul. Someone who turns up at you and will always say: "How can we fix this?"
Gullible as I am, I always believed that Love should be perfect. Love is something extraordinary and I will be able to find the perfect match and everything will be absolutely perfect. Well, you know what? That is a complete lie that society tells us every single day. The perfect person DOES NOT exist. It is impossible for someone to be perfect and that would be utterly boring. There is instead someone who comes into your life and it is perfect for you no matter how many flaws he or she does have. "Loving someone's gifts is easy, but loving someone's flaws is a totally different person." That doesn't mean your partner is allowed to treat you badly or taking advantages of you. It is a matter of finding a balance together. And that takes time. And loads of love. Understanding that Love is challenging because two people come from different backgrounds and experiences is a major step towards a healthy relationship. Being open towards the other one and accepting that person just the way it is.
It took me a lot of lessons and a lot of sleepless nights to understand how to embrace the other person. How can I accept someone that is different from me? Well, first things first: speak. Talking about each other's differences and actually listening. We forget how important it is not to listen to reply but actually understand the other person's feelings. Putting yourself in his or her shoes while you are going through explaining each other can lead you in the right direction. It is not easy, trust me. Not at all. But when you have faith in Love, it will always have your back. Especially when things get tough. You argue with each other not because you suddenly stop loving each other but simply because of all sorts of external factors (stress at work, traffic on the way, delays on your train, etc). You take a moment and remind yourself: I love you. The three most powerful words.
You can overcome any kind of situation when you tell each other how much you care, how much you want to move forward and how much you want to share your life with each other. I am no love expert and I am just talking with my own experience. Life experiences are lessons that will stay with you forever and it will shape you into the person you are meant to be. I reckon Love does the same. It shapes us into the person we are supposed to be and every person you encounter during your life will give you what you need. I was a very different person 10 years ago and probably very inexperienced. I did silly things for loving someone deeply. But here I am. Stronger and able to see what it is in front of me. A beautiful person which makes me feel lucky every single day. A person who I wake up every morning and I feel blessed to be by his side. To you, I want to thank destiny that has decided to put you on my path and together we'll walk life side by side.
I love you, Jonathan.