Beaten by Love
Experiencing Domestic Abuse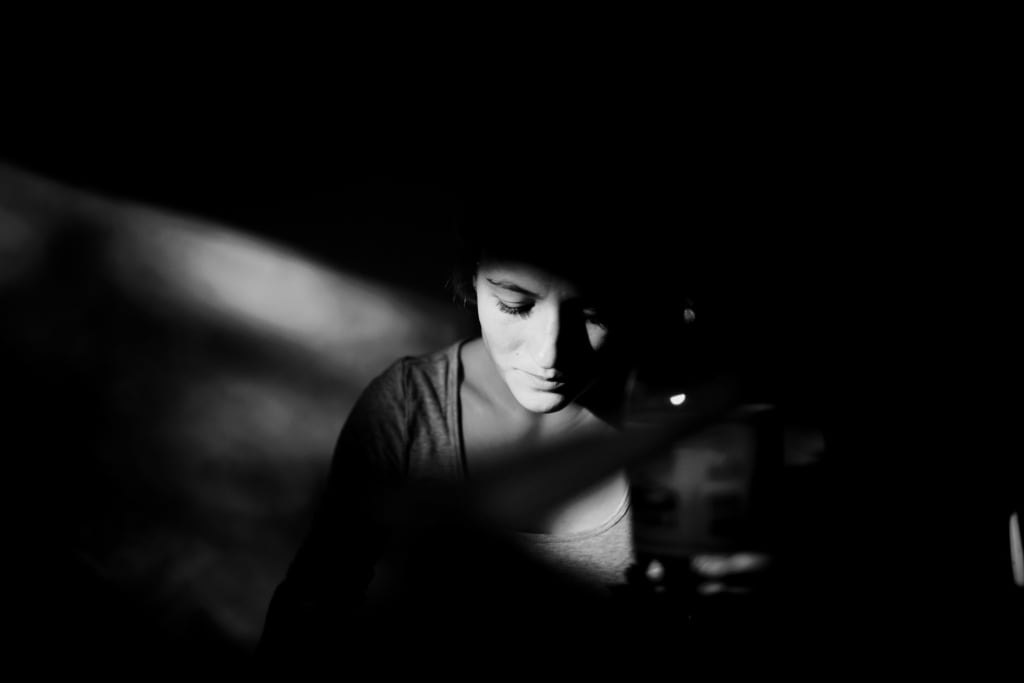 This story takes place to a time where I really didn't know who I was. My actions at this time told exactly what I did and did not need at the time. This story takes place a few years before my transition to the beautiful transwoman that I am.
David was a nice chocolate man. He was spunky, talented, caring, and had a beautiful sinewy frame. I could look into his beautiful brown eyes all day and just spend all my days and nights wrapped in his arms. David was just that beautiful to me.
However beneath all the beauty, there stood a darker side of David. Something that I thought I would never experience. This experience did something to me and it took me a long time to heal from it.
It all started one Spring Day. It was around late March 2010, early April 2010. I met David through an online dating service for black queer people. David asked me out on a date so I went to the great city of Charlotte to go meet him and we ended up coming back to my place and watching movies. I made dinner and we listened to music. David and I discussed our lives, our backgrounds, and we discussed what we wanted in terms of a mate.
The evening was magical. From that point on we were inseparable. Wherever I went, David went. However during that "honeymoon" period, there arose some red flags that I should've taken heed to, but I guess my love hungry soul was too blind to see it.
It happened one night when he received a phone call that angered him. Allegedly it had something to do with his brother that was in the Navy and he was being shipped out for drill or active duty, and it angered David and David flipped on me. I was concerned, but I quickly drove him back to the house that he shared with his Dad.
Later that night, David apologized and stated that he shouldn't have flipped out on me. He did his hardest to make it up to me, by moving in with me. I honestly thought that this would be great for me. I was wrong.
The longer that David and I stayed together the more we clashed. I never thought that things would happen this way. The way his abusive side came out shocked me and my friends off guard completely.
One morning, I had to stay over at work due to a situation that happened that was beyond my control. David had a job interview in an adjacent city. I told him to go ahead, and that I was going to be detained at work for a while. I'll get a coworker to take me home.
Needless to say, homeboy wasn't having it. David yelled at me, cursed me out and belittled me and told me that I was holding him back. I just looked at him and just told him that the situation at work was beyond my control and he could've gone to the job interview unless he was lying.
We sat in the parking lot of my apartment and he tried to win his way back into my heart. He started play fighting with me and I gently pushed his hand out of my face. Why did I do that? He hauled off and slap the fire out of my face and that did it. I was irritated and tired and I ended up having to fight the man I love.
This was just the beginning. For several weeks there were fights and arguments times when police were called and times when my friends would comfort me, but warned me I needed to leave him.
The final straw was in May of 2010. I had to go to an event in another city to sing, so David ended up throwing a rent party that was really a sex party. I arrived home to find men naked and sucking and all kinds of things. David and I had an understanding that we could have sex with whomever as long as we were upfront.
Well, during the course of the party's end, I ran into a friend of a friend from college and he and I were standing in the hallway talking. We were basically catching up. The friend was congratulating me on obtaining my college degree and my YouTube career.
As the friend left, My friends Jay, Boyd and I were cleaning up and drinking some drinks. The next thing I knew David runs into the kitchen and begins wailing on me. Jay and Boyd had to pull him off of me. Neighbors called the police and Boyd rushed me to the car as Jay knocked David out. That night was such a blur. That finally made me wake up.
I realized that I had to eject David from my existence. That next day I kicked David out and sent him and his baggage back to where he came. In the process of healing from this relationship, I found out his "Dad" was actually his older lover that he often quarreled with. I also found out that a lot of times when he left me at the club he was meeting Johns. This man that held my heart captive used me for a place to stay and sold his pearls to swine.
It was also revealed to me from his older lover, that David was bipolar and schizophrenic, but not taking his medication as necessary for him to function. I thanked the lover for telling me and I moved on with me my life. I moved across town and really began to find Yannick.
For a year, David tried to get back into my life. I accepted his apologies, even if they may not have been sincere. From that experience, I realized that not all that glitters is gold and that I shouldn't be so quick to rush into a relationship. I also learned that if someone is quick to react and not think through things, that may not be the person for you.
I am thankful that I survived that relationship and lived to tell my story. So many people do not live to tell their story. I pray that this is an inspiration and gives someone courage to leave a dangerous situation.
lgbtq