Be the master of your own life
Be the master of your own life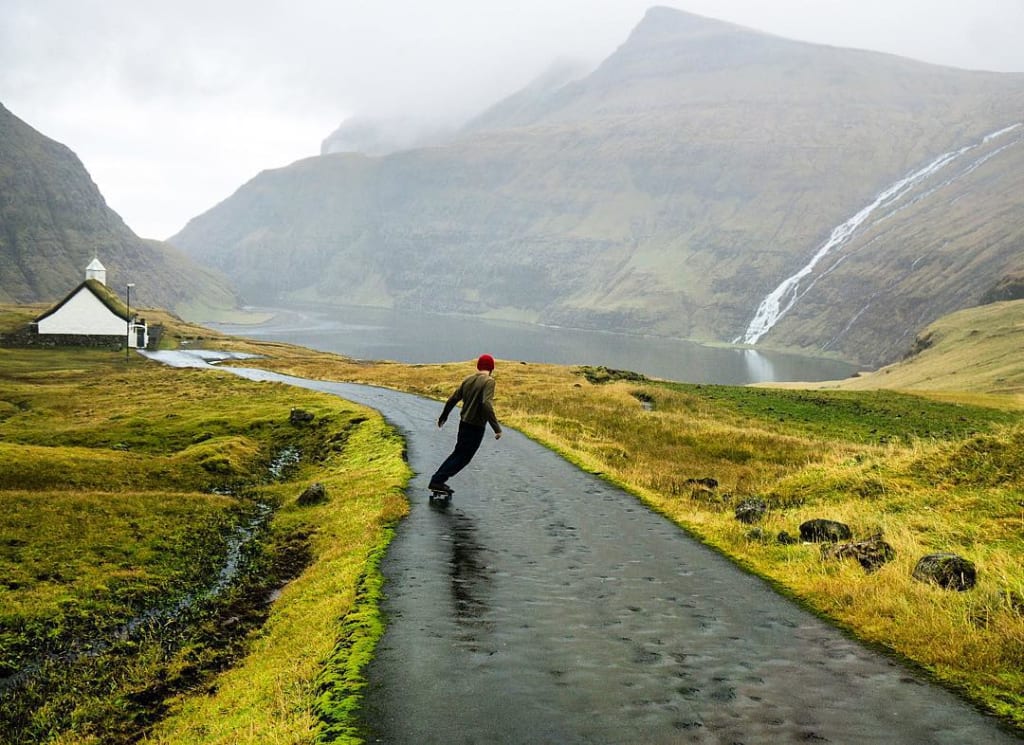 The year 2011 has been quite a year for the 57-year-old cellist: the city of New York named a newly built road Yo-Yoma, and President Barack Obama presented him with the Presidential Medal of Freedom, the highest civilian honor.
Yo-yo Ma's parents, both Chinese graduates in the United States, worked as economic researchers on Wall Street. Since Yo-Yo Ma was born, his parents have planned his life path: to be an excellent economist! Yo-yo Ma hasn't learned to speak yet. They started teaching Yo-Yo Ma to recognize numbers, so the first words he learned to say were not "Mom and dad" but "one, two, three..." At the age of two, his parents began to teach him arithmetically. Yo-yo Ma spent his childhood mechanically, in a kind of forced effort. When he was in elementary school, Yo-Yo Ma was the "math star" of his school. Yo-yo Ma's parents, teachers, and classmates are happy for him to win prizes in many math competitions, but he finds it no fun at all.
One evening, when the weather was not so good, Yo-Yo Ma was on his way home from school to avoid being caught in the rain, so he ran home through a very quiet path. Outside an old house, he heard very beautiful music. The beautiful melody of the water quickly attracted Yo-Yo Ma. He stopped and looked into the courtyard. He saw an old man playing the cello. The old man was so intoxicated with the violin that his body swayed gently along with the music. It was at this moment that Yo-Yo Ma discovered that his real love was not math, but music!
After standing at the door for a long time, the old man found Ma Yo-Yo. He came and invited Ma into the yard. After playing many wonderful songs, he also told many moving stories about music for Ma. At that time, there were all kinds of training classes, cram schools, and interest classes everywhere in the United States, but Ma's parents put him in a math class. However, Ma's interest was not here, and he often "skipped school" to go to an old man's house to listen to music and learn to play the cello. The result is not difficult to imagine, his math results in decline, soon, his parents also found these problems, so Yo-Yo Ma called to his side to say: "the past things, as long as you correct on the line, in the future, you must attentively learn math!"
"Why do you have to study math?" Yo-yo Ma rebelled. "I don't like math!"
"Because only if you learn math well can you be as good an economist as we are, or even better than we are, a great mathematician!" "His parents told him.
"Why must we go the same way as you? I think music is the thing that makes me happy the most, and I think I'll be happier if I get better at what I love!" Yo-yo Ma decided to stick to his ideas, his life must be his direction, can not let others control him, even if it is his parents.
From then on, Ma often went to the old man to learn music, and before long, his parents were impressed by his persistence and enrolled him in a music training class. Progress is especially rapid for anyone who does what he truly enjoys. By the time he graduated from high school, Yo-Yo Ma had won first prize in a citywide student concert in Manhattan and was on his way to Harvard. It was around this time that his musical fame began to grow, and he was invited to play and perform with many important symphony orchestras and music greats, including pianist Emmanuel Ax.
In the following years, Yo-Yo Ma continued to explore the road of music, all the way forward, was invited by the White House many times to play music, but also many times won the "David Tang Award" and "Grammy Award", has become an internationally famous music master! In 2006, Yo-yo Ma was appointed as an ambassador of peace by the United Nations: On February 15, 2011, Yo-yo Ma, German Chancellor Angela Merkel, former President George H.W. Bush, and Warren Buffett received the Presidential Medal of Freedom, the highest civilian honor, from President Obama.
In the evening, Yo-Yo Ma said with great emotion in his speech: "There is only one master of our life, and that is ourselves! I don't think the way our parents point to us is necessarily wrong, but to walk on the track of life laid by themselves, it must be the happiest!"
Reader insights
Be the first to share your insights about this piece.
Add your insights