Audition (The Fools Who Dream): An Original Short Story Based on The Oscar-Nominated Song
Based on the beloved ballad from La La Land, an actress reminisces on the person that inspired her most growing up.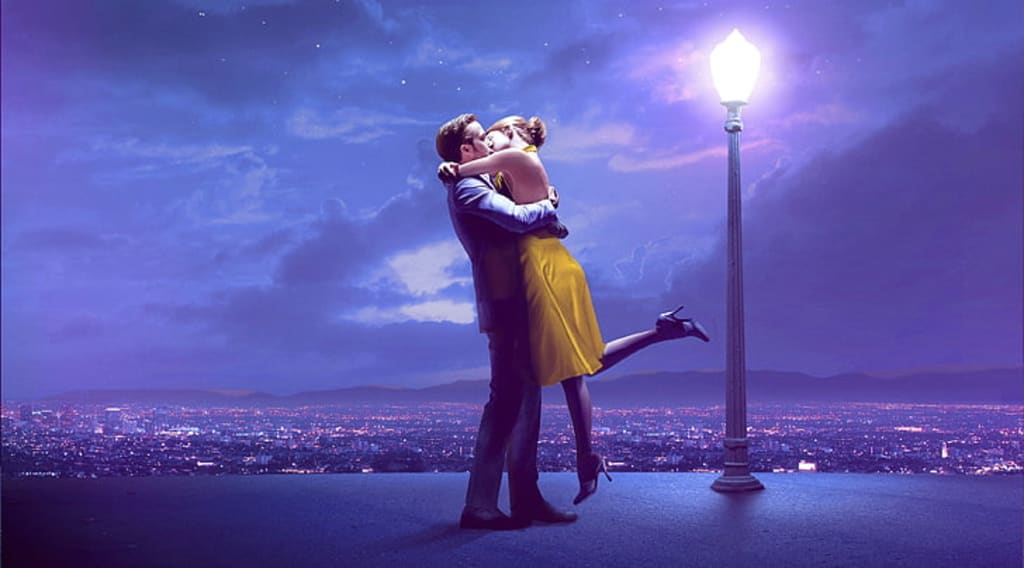 My aunt used to live in Paris. I remember she used to tell my sister and me these stories about living abroad whenever my family visited her. She told us that she jumped into a river once, barefoot and in a dress. She smiled as she relived this story. I remember her telling us that she was driving by the Seine and had this impulse to pull over next to it. She looked down and decided to take off her shoes and run to the edge of the bridge she had parked on. She leaped in without even looking where she was going and landed cleanly into the Seine. The water was freezing, enveloping her completely. She managed to climb out of the river and drive home, but that evening, she started feeling stuffy. She spent the rest of the month with a cold. Even after that, though, she told us that if she had gotten the chance to do it, she was more than willing to jump into the Seine again. She was so invigorated by the sudden rush the cold water gave her and by the fact that she did it in the first place that the idea of doing it again made her excited.
Even though I only knew her when I was a kid, I remember my aunt vividly. She had this positive aura constantly surrounding her, always giving everyone around her a calm and peaceful feeling as she reassured them everything was going to be okay. It was like a sunset inside of a picture frame, an image that would always cheer you up no matter what kind of mood you were in. I will never forget her energy, her positivity, her determination to make a change in the world. I never would have expected her to die so suddenly, but when I was about seven years old, she started drinking. Heavily. She has just gone through a rough divorce, and she drank one night to try and take the pain away. That one night became two nights, and those two nights became a week, and before long, she had been drinking heavily for over a year. No one even saw her die. Her husband walked into her bedroom and saw her collapsed on the floor, face-down, and called the ambulance as quickly as possible. It was too late. The cause of death was determined to be cardiac arrest. She was 57.
Before she died, she gave me a piece of advice that I always kept in the back of my mind and close to my heart. She said to me, "A bit of madness is always the key. It gives us new ideas, new colors of life, new things to try. Who knows where those adventures might lead us? They could change the way we think, the things we're passionate about, and the people we connect with, so let your imagination run wild and see where it takes you." I always followed that advice. I pursued whatever I was passionate about and didn't care what anyone else told me about how successful I would be. As I started thinking about college, I decided I wanted to be an actress. I've been acting since middle school, and as soon as I walked on stage on my first opening night to an enthusiastic audience, I knew I wanted to be on stage for the rest of my life. I've worked constantly to get to where I am now, always booking new auditions and finding new ways to keep myself engaged in theater and film. Whenever I audition for a new part, I always take the time to say thanks to the crazy ones. I say to myself, "here's to the fools who dream, the hearts that ache, the mess they make, as foolish and as crazy as all of it may seem. The rebels, the ripples from pebbles, the painters, the poets, the playwrights, and all the art they create." Without the ones who dream and the creativity they bring into the world, who knows what would become of the diversity and uniqueness of humanity? I always trace this appreciation for the dreamers back to my aunt, back to the day she jumped into the river, and back to when she smiled at us saying she would do it again. That little bit of madness will always stay close to my heart.