Are You Dating a Chocolate Cake or a Chicken Salad?
A Tale of the Perils of Modern Dating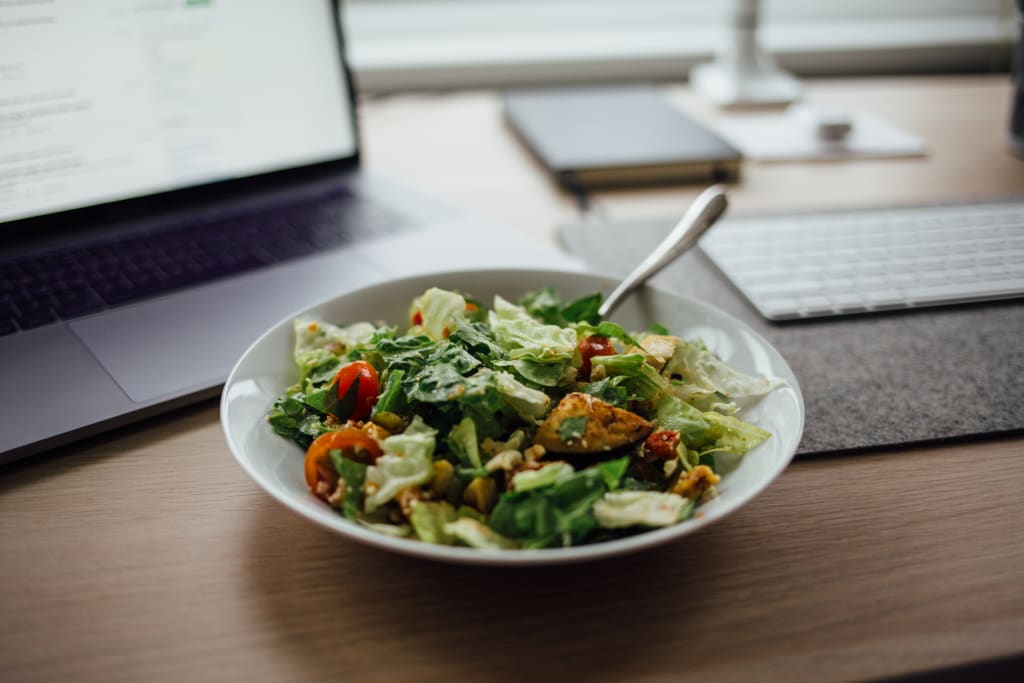 Or do you?
Working in a creative agency where the lines of office formalities are incredibly blurry and boundaries are non-existent, my dating life is on display for all to comment on and, for those spoken for, live vicariously through.
So when I was making the very common deliberation on whether I should continue to date a boy who I knew wasn't that good for me, the floodgates of wisdom opened and everyone took their turn in giving unsolicited advice… but back to the boy on the chopping block. Although a nice enough guy, I knew that he didn't really care for me and that he really was quite frankly, as the youths of today would say, was a "fuk boi." After many Judge Judy-esque monologues, I was armed with a piece of advice that I believe too good not to share.
I was told that the male sex can be broken up simply into two categories: A chocolate cake or a chicken salad. I know, I know, but please bare with me here. A boy that is a chocolate cake is a boy who you know is not that good for you. You really want the piece of cake, you think about the cake all day, you pine for the cake, it smells good, it looks good, it consumes your brain, and then you have your piece of cake. You really enjoy your piece of cake whilst you are having it, but then afterwards you feel entirely different. You feel sick, your sugar levels plummet, it ruins your dinner, and you slightly hate yourself afterwards. Although we all would love to live off chocolate cake, it's not sustainable.
But a man that is a chicken salad on the other hand is an entirely different story. A chicken salad is ol' faithful. It may not excite you when you open up your Tupperware at your desk at lunch on a Wednesday, but it's pleasurable enough to have. It fills you up, you feel light, and it gives you energy. It nurtures you and makes you feel good. It makes you feel like the best version of yourself. You can have a chicken salad every day of your life.
Now, I hear you saying that you can't possibly dump every person of the male sex into two categories... but that is where you are wrong. You can have a chocolate cake that masquerades itself as "healthy." It's made of all raw ingredients and it tricks you into thinking that you aren't having a treat, but boy or boy, are you wrong. Firstly, that elusive cake will cost you an arm and a leg and you'll have to take out a second mortgage on your house to pay for it. You then have the cake, you're very underwhelmed with the lack of flavour, and the fact that it feels like your eating cardboard. It's dense and lacks excitement. You are yet again let down.
And what about the poor chicken salads, I hear you ask. If I am right then if a man is not a chocolate cake that means they are boring and unexciting. But that again is where you are wrong (I apologise for continuing to tell you so). A chicken salad can be filled with excitement and ore. Your chicken salad can be a Caesar salad, or have cajun chicken, it can come with guacamole, crotons, or with a Japanese salad dressing. Your chicken salad can surprise and delight you every day and it can be the love of your life.
Taylor Swift sings of her chocolate cakes, but chicken salads are the stories of eternal love.