"And the CNN Hero of the Year for 2011 is ..."
How my fundraising and social media skills helped build a health and birth centre for poor families in Bali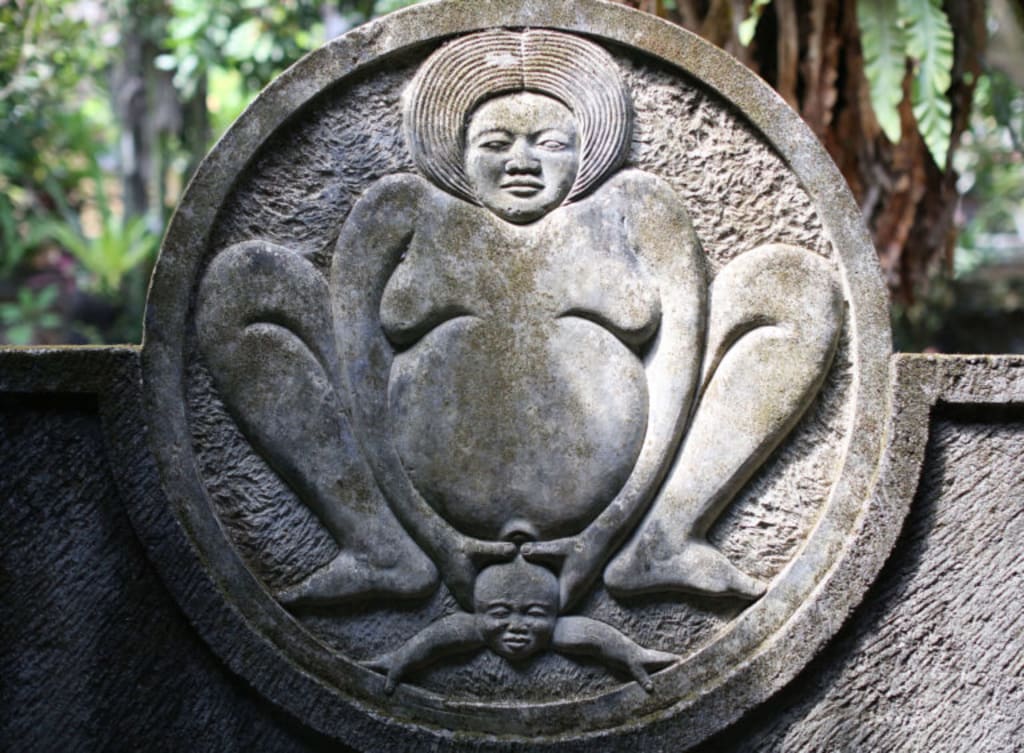 The sign outside Yayasan Bumi Sehat, a free health and birth centre in Bali
I looked around the spacious living room. The entire administrative staff from the Bumi Sehat center was crowded in, pairs of people wedged into chairs meant for one (Indonesian style), sitting cross legged on the floor, stretched out on the massive carved Chinese teak bed or leaning against the wooden walls of the joglo, or traditional Javanese wooden house.
"Where's Pagi?" I asked my friend Eka, who worked as a secretary for the foundation.
"He went outside. He's too nervous," said Eka.
I repeated the line I'd been saying all morning.
"I don't see how Robin can lose. I've been tracking the social media stats for the past few weeks. Bumi Sehat and Robin's online presence is way out ahead of any other CNN Hero. I really think she's going to win this," I said breezily. Although, to be honest, I was nervous too. Had I really tracked the numbers properly? Did they tell the story I thought they did?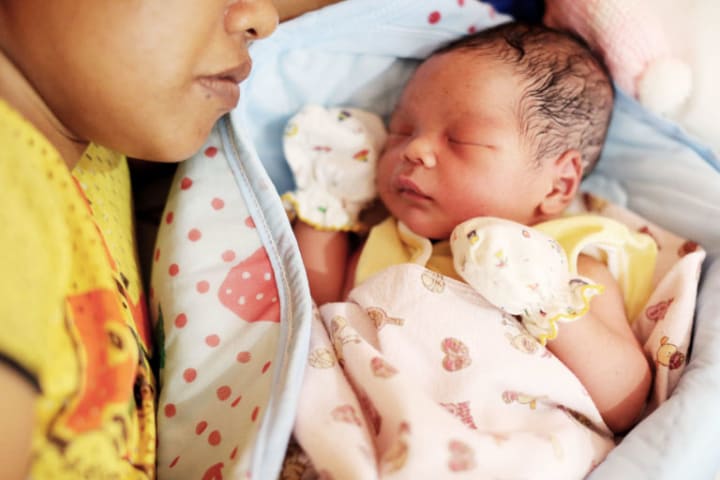 This was the grand prize of being chosen as the CNN Hero of the Year for 2011. CNN Heroes are people (chosen by the network) who have set up effective social programs with strong impact. The top ten had been running online voting campaigns for the last three months. One of them was my boss, Robin Lim, a Filipino-American midwife who had started a small health and birth center in Bali. Services were offered on a by-donation basis, and free if patients had little or no money.
Each hero initially won $50,000 for being chosen as a Top Ten. Now, we were waiting anxiously to see who would win the top slot and the $250,000 prize. Bumi Sehat desperately needed a new clinic and the CNN money would build it.
"Pagi asked us to come and tell him when the winner is announced," said Eka. Pagi was one of Bumi Sehat's drivers and famous for reminding patients when he drove them home that they needed to vote everyday. I stuck my head outside. Pagi was pacing and smoking, looking stressed.
"He's too nervous to watch," Eka told me.
Twelve months earlier
I'd come to Bali to work for Yayasan Bumi Sehat, a maternal health and birth center. I had a two-year placement with Australian Volunteers International as a grant writer and fundraiser, paid for by the Australian government's AusAID program. My purpose was to train an Indonesian counterpart, Ayu, so she could continue the work on her own after my time was finished.
I wanted to make a bigger difference in the world. In Australia, my life revolved around 9-5. I had a good life, a good income, good friends and a solid community, but something was missing. My work had no heart. It was just get up, go to the office, do the same routine, try to make a small difference and go back home again. I'd briefly worked for a small non-profit as a Program Manager, and loved the work, although unpleasant non-profit politics forced me to leave in the end. I reflected on my life. I was single, could easily take a short break from my career, do some good in the world, have adventures, and then return to my regular life. What I didn't know then is that I was never going back to that regular life. But I was going to be happier. Much, much happier and fulfilled at last.
I'd met Ibu Robin Lim on a yoga retreat trip to Bali. When she found out I had done grantwriting and fundraising in the past, she asked me to help her foundation, as they urgently needed funding. Please come to Bali for a year or two and help us out, she had pleaded. So I signed up with AVI. I left my job, rented my flat out and got on a plane to Bali.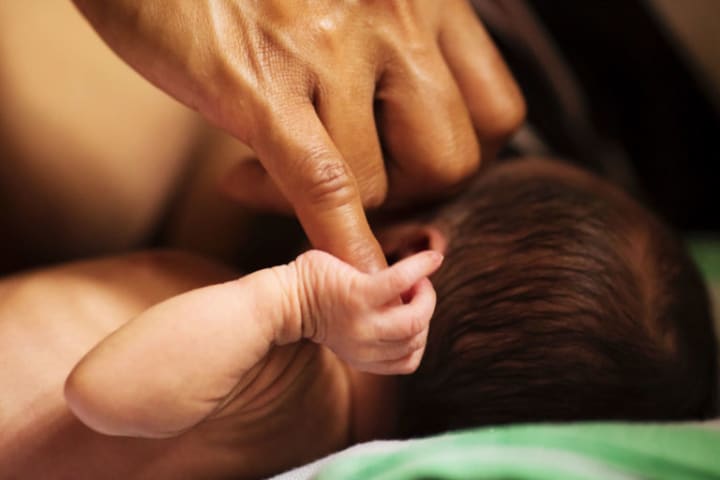 Our AVI in-country manager warned volunteers that we would need to spend the first six months assessing the skill level of our counterpart and the capacity of the organization to sustain the work. There was no point in setting up elaborate systems that would collapse after we left.
I drafted an ambitious program to train Ayu in international grant writing, only to realize that her English skills weren't at the level needed for writing a grant or the follow-up reports. I set up a business English training program for the staff, but it still didn't improve their language skills sufficiently.
However, I realised one day, watching my co-workers tapping away on their phones, that Indonesians really love social media. They took to Facebook, Instagram and Twitter like ducks to water. Indonesians, and particularly Balinese, are highly social and love interacting with other people in any format.
I wondered if I could find a more effective, long-lasting form of fundraising that involved social media and which Ayu would be more comfortable using.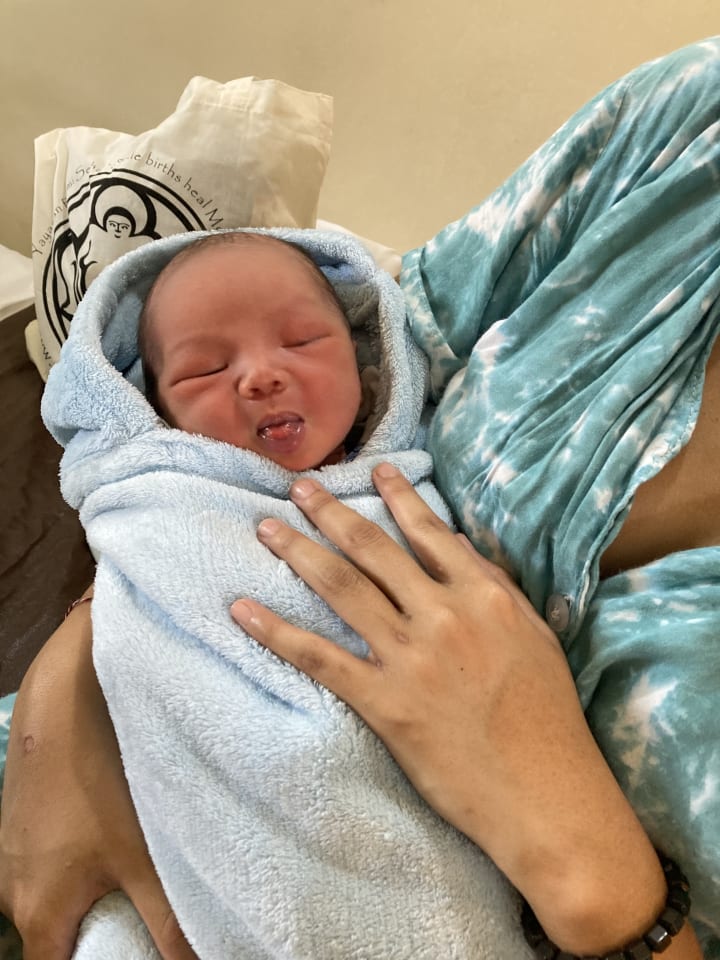 But there was a catch. I hadn't been put in place to manage Bumi Sehat's social media and in 2010, online fundraising was not commonplace. Most nonprofits back then still relied on emails and newsletters. In fact, I had very little in the way of social media skills.
So I ordered a small array of top-rated books on social media management and online fundraising, and my counterpart and I learned together. The Bumi Sehat team took part in the first Twestival, an online Twitter fundraiser, and raised a modest $2000. I felt we could aim higher.
We updated the website, set up a blog and sent out regular newsletters and emails. The staff learned to take professional looking photos. Their English got a lot better. We started to reach out to donors using social media.
The staff were keen on online fundraising methods in a way they hadn't reacted to more traditional ways of asking for money. Culturally, Balinese are uncomfortable asking someone for money, even if it's not for them. Getting them to keep the social media accounts updated was easy.
Three Months Earlier
Someone suggested I look into the CNN Hero program, which I did. I nominated Robin and she was chosen as one of thirty heroes. A panel of celebrities then picked ten out of the thirty, and again, Robin was chosen.
Each CNN Top Ten Hero had three months to run an online voting campaign, asking their supporters to vote for them through the official CNN website. I realised that winning the campaign was going to mean spreading awareness of Bumi Sehat across Indonesia and Indonesian social media. We had a clear advantage, as the archipelago nation is one of the most populous countries on Earth.
The Bumi Sehat staff eagerly lined up behind the contest. Telling their friends about the contest and urging people to vote was something that they could easily do and get excited about. This was a form of fundraising that they could understand and get behind.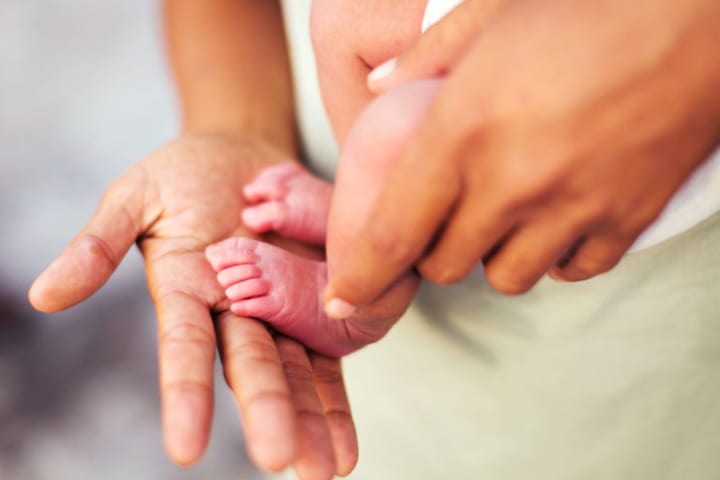 We had a long initial planning meeting, where I used mind maps and flow charts to get everyone brainstorming ideas. I formed a working group and divided up responsibilities. Then I put together a three month work plan.
A PR agency from New York City emailed Robin and offered to run a media and online campaign for her, at a price tag of $20,000. They sent her a detailed plan. She forwarded it to me and I checked it against the one the team had developed. Our plan was more comprehensive. This reassured me that I was on the right track and could maybe manage to make this thing work. Moreover, my services were free and the staff were already paid salaries.
For three long months, we emailed, Tweeted, Facebooked and Instagrammed, asking people to vote daily or as often as they could. The word went out. Birth activists and midwives around the world got on board. I learned what a "maven" is and how s/he could have an amplifying effect by spreading the word in their own community and asking their followers to vote.
Bumi Sehat's Facebook and Twitter follower numbers started to climb rapidly. Donations started to come in.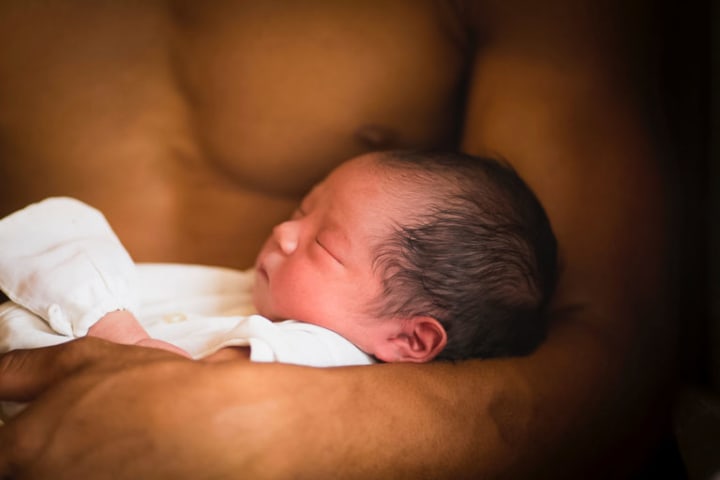 I discovered that LinkedIn groups were fantastic places for help with social media and online campaigns, and people from all over the world generously gave me so much advice and assistance that I often had to take notes. On one occasion, the author of one of my favorite social media books wrote me a long post, packed with tips.
Traditional news media picked up the story, and Robin received more and more requests for interviews. I wrote stories for The Jakarta Globe and other outlets about Robin and the work of Bumi Sehat. The ABC and BBC called, as did Al Jazeera. We sent dozens of media releases. Robin was flown to Jakarta and interviewed on Indonesian television. She was booked for speaking engagements and TedxUbud.
With each new article or interview, I watched as the voting numbers and social media followers increased. Donations went up.
Donors jumped on board to help. A local hotel set up a dedicated computer station so that their employees could vote during their lunchtime, and a local business gave their employees a daily "voting break."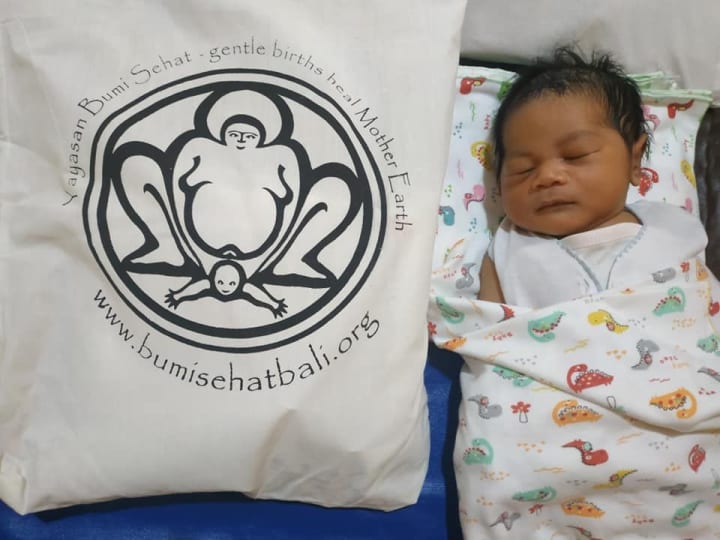 The numbers kept climbing. So did donations.
I was briefly banned from Facebook for spamming, until I figured out how to use targeted Facebook ads. I joined over 100 online groups so I could post each week about voting. The staff all pushed their families and friends daily to vote. Their kids went to school and persuaded classmates to vote.
I got to know the Bumi Sehat staff well and several of them became good friends. They helped me navigate their culture and find my footing in the community, and through me, they learned about my culture. (Which is a major intention of the volunteer program.)
The campaign became a source of national pride. An Indonesian project had been nominated and might win. All the major news outlets covered the story. The votes poured in.
Robin was getting double digit mentions online and in the media every week. I think she had around 30 the last week. The number of votes and followers continued to climb.
Then came the last day.
CNN Hero Awards Night
Live coverage of the CNN Hero Awards evening broadcast from Los Angeles began in the morning Bali time. We borrowed the house of a friend who had cable TV so we could watch it.
Robin and all the other Heroes had been flown to California from other states or from overseas for the main event, the final outcome. Robin was texting us constantly. She'd met the other heroes, and all of them were dedicated, great people, and their projects worthy. She didn't want to compete against them, but she really wanted the grand prize to build a new clinic.
Anderson Cooper was hosting the event. Finally, the moment the whole team had been waiting for arrived. Cooper walked to the microphone with a red envelope, and recited those magic words, "The CNN Hero of the Year for 2011 is..."
He paused to open the envelope. The living room was dead quiet.
"Robin Lim," I said, under my breath.
"Shhhh," said Eka, nudging me.
"Robin Lim," said Anderson Cooper, from the TV.
The living room went wild, everyone cheering, laughing and crying. People were high-fiving and hugging each other.
Eka reached over and hugged me, tears running down her cheeks. "We did it, we did it! Now we can build our new clinic," she cried excitedly. Then she stood up.
"I have to go tell Pagi," she said.
***
Epilogue: After the ceremony, Robin was backstage chatting with one of the CNN producers.
"I was so worried that we wouldn't have enough votes to win," said Robin.
"I couldn't tell you before tonight, but your numbers were so far out in front that it wasn't really a contest," the producer replied.
***
Here is the clinic that the CNN money built.
(All media used with permission of Yayasan Bumi Sehat)
family
I write about travel, work and money. I'm also an emerging fiction writer and playwright. I've lived in the USA, London, Australia and Indonesia.