An Open Letter to The Guy Who Gets the Bookworm
"She is going to give you the most exhilarating life imaginable, if you let her."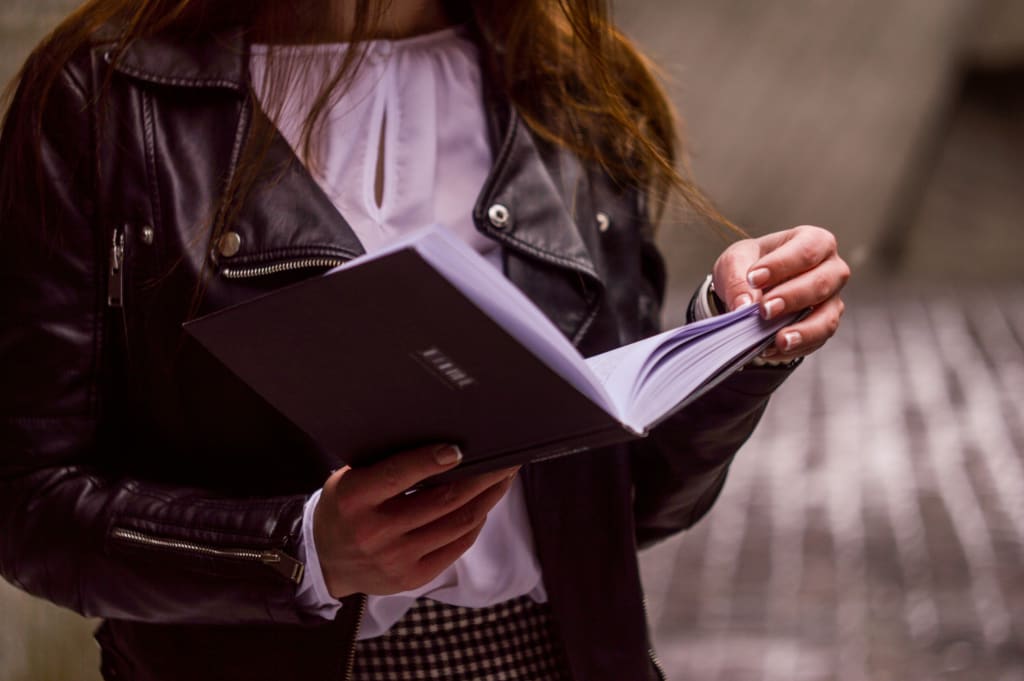 Photo by Mariana Vusiatytska on Unsplash
You should feel very lucky.
She has experienced the greatest love stories of all time. She has travelled through time and space into other worlds. She has lived a thousand different lives, has fallen in love and gotten her heart broken a thousand different times. She has met the universe's greatest heroes and wildest adventurers and fiercest lovers. And, yet, somehow, you are the one that she chose. You are the one that measured up to, and surpassed, every soulmate that she has ever encountered.
Now, there are a few important things that you should know about this bookworm of yours. And, if you want to keep her, you have to be willing to accept all of these things, unconditionally, because these are the things that make her who she is. Books have been her best friends and companions for as long as she can remember. Taking her nose out of her book long enough to choose you is a pretty big deal. This isn't to say that she's antisocial or a loner by any means. Fictional people were always just safer and more authentic than real ones.
Books would never engage in meaningless small talk just to fill the silence, and they would never accuse her of being mad or upset just because she is quiet. They don't require that she participate in group activities, and they always understand, without explanation, when she needs to be alone for a while. Books are okay with the fact that sometimes she can't find the words to express how she's feeling, and she's never had to explain to them that she likes to process the world around her internally. Books always go at the speed she is most comfortable. You should know that within the pages of her novels, she found her best friends and her worst enemies, her idols and her soulmates, and herself.
And then you came along and changed everything. She had given up on ever finding someone who could fulfill all of her expectations. She had been told countless times to lower her standards because the person she was looking for only existed in novels. She had decided that maybe fairy tales really didn't exist in real life. But, then, you are most certainly real.
I will admit that it is not going to be easy. You are going to be competing against her fictional worlds for the rest of your life. You are going to constantly be compared to the unrealistically perfect men she meets in her books. You are going to be endlessly vying for her attention from the words that create magical worlds inside her head. She doesn't do this because she is cruel or indifferent; she's the exact opposite actually. Most of the time she won't even realize that she's doing it. This is just who she is.
You will often find her curled up on the couch sobbing into her lap about lives that don't even exist. She will talk to you as if the characters in her books are real, as if they are the best friends she has ever had, because, for a while, they are. You may lose her every once in a while to the worlds living between the pages of her books. But, I promise you, she will always come back to you.
You might not even realize it yet, but you have just begun the greatest journey of your life. She waited for, what seems like, a lifetime to find you, and the fact that she decided that you were the one is pretty monumental, even if you can't see that. But I hope that you do. I hope that you realize just how special you must be if she has chosen to let you into her carefully constructed life. And I hope that you never take that, or her, for granted. Because once she decides to commit to you, she will fight for you fiercely and love you with everything she has. Don't take advantage of that, please.
She has lived the best relationships and the worst and she knows what she wants. Embrace this. Embrace everything she has to offer you. Embrace the fact that you both deserve better than dull monotony and half-assed intentions, and never forget it. Embrace the fact that she is going to give you the most exhilarating life imaginable, if you let her. If you can't give her these same things in return, then leave her now because, if she gives herself to you, and you change your mind, it will break her.
So, I'm telling you right now, you better be sure of your decision, because I promise you that she is sure of hers. It will never be simple and it will never be predictable. But I'm going to let you in on a secret: it's going to be the most worthwhile thing you ever choose to do.
love
About the author
Student at the University of Western Ontario, completing an Honour's Specialization in English Language and Literature with a Minor in Women's Studies. Lover of words, books, and travel.