An Open Letter to My Ex: Thank You for Breaking Up with Me
Thank you for showing me how to love.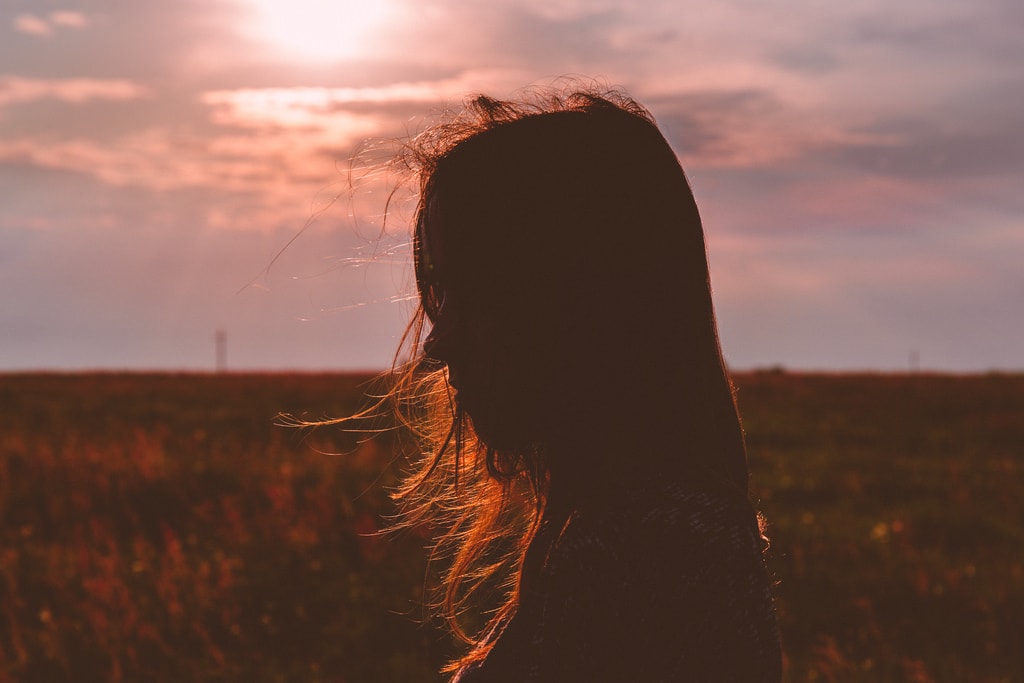 After spending a lot of hours pitying myself for our breakup, I've realized a lot of things. Sure, we had a lot of wonderful times. You took me on beautiful hikes across the US, you stuck with me through all the drama I caused within my family, you showed me what it is like to let go and have fun once in a while, but most of all, you taught me how to love. You taught me that I am worthy of love and that I am capable of giving love. And if I can do it once, I can surely do it again.
I always struggled with opening up to people. I was clouded by past betrayals and a strong lack of trust towards the human race, but you coerced me to open up to you. You were the first person I told about my past trauma and you held me tight and loved me despite all of the brokenness inside. You told me that everything was going to be okay and you made sure it was.
You made me feel comfortable enough to come out of my shell. You showed me that life isn't all about work—you showed me that it's okay to take a day off and spend hours laughing under the warm Nashville skies. You taught me what it felt like to laugh, and I mean really laugh, those deep belly laughs that make your backache and your lungs gasp for air.
You stood by my side was my world began to crumble and I began struggling with drugs and alcohol. You watched me lose my college scholarships, be kicked out of school, and lose multiple jobs, but you still loved me. For some reason, you still saw potential in me. You believed that one day, I would recover.
Unfortunately, that day came a little too late.
I put you through hell. There were the nights that I never came home. There were the nights when you needed to escape from my insanity and be with your friends, yet I wouldn't stop blowing up your phone. I lied to you and said I would get sober, then you would find me passed out in our bedroom once again. This happened over and over until you realized that soon, I could be another statistic of the opioid epidemic that was ravaging its way through Tennessee.
Deep down I knew that you would eventually have enough, but I didn't want to believe it. I didn't know how to live without you, but I was too sick to live for you. When you finally broke up with me, I was in total shock. I felt like I was entitled to your love even though all I did in our relationship was take.
Today, I can look back and thank you for breaking up with me.
Since you broke up with me, I was able to reach my bottom faster and get the help I needed. Sure, I was heartbroken and had to learn how to live without you, but it made me stronger. Our breakup taught me the true value of love. It showed me that there are things to be lost, and I lost the one thing that made me whole. It taught me what it is like to start over and rebuild. It taught me to hold onto and to cherish the blessings I am given in life.
When we spoke again two years later, you welcomed my presence with the same love I had always known you to give. You didn't judge me. You didn't condemn me. Instead, you smiled at me. You expressed to me how happy you were that I was well again. You showed me what it means to love someone unconditionally—which, sometimes, means that you have to let that thing go.
In my soul, I believed that I wasn't worthy of forgiveness, but you proved to me that that wasn't so. As the person who saw me at my worst and experienced my addiction first hand, you got the brunt of my sickness, but you never lost an ounce of love. Your love keeps giving and giving. Your love showed me how to love. Your forgiveness showed me how to forgive. Our breakup showed me how to be strong.
Today I have the opportunity to see you love another woman. You love her in the same way that you loved me. You make her smile and laugh. You bring joy to her life. I'm not jealous, because I can see the multitude of things that your love brought me and know that it is bringing her the same thing. I can appreciate the time I had with you. I can learn from it and know how to give that same love to somebody else one day.
I regret hurting you, but I don't regret the lessons I learned from you. I don't regret a moment of the heartbreak, because it allowed me to grow. I don't regret the lessons, because it taught me the value of love. It taught me the meaning of true forgiveness. You taught me to not take life too seriously and you taught me about joy. For all of that, I thank you.
Reader insights
Be the first to share your insights about this piece.
Add your insights