All in the Name of Equality
Positive LGBT stories to kick off Pride Month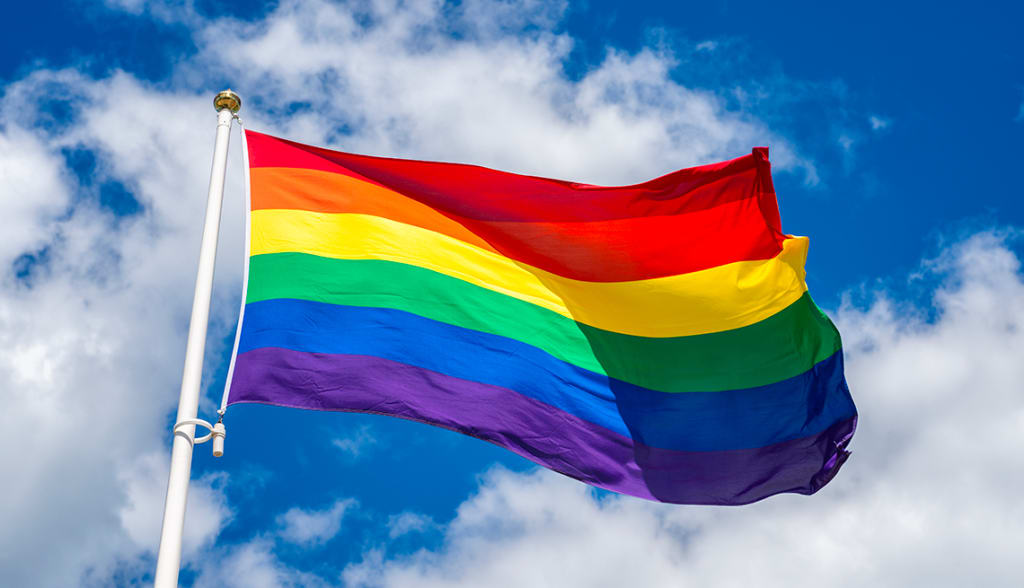 Greetings, Vocal readers. Pride Month has finally arrived. In the midst of the coronavirus pandemic, we have to remember that we're still fighting for equality for all LGBT people. I know that marriage equality has been legalized for almost five years, but queer people are still being discriminated against and denied services. We have an election coming up in November and if President Trump doesn't get re-elected, the next commander-in-chief has to be committed to fight for the rights of gay and lesbian people and condemn discrimination of all forms.
Here are a few news stories that you might have missed so far in 2020. People opposed to LGBTQ+ rights are always asking and complaining about why there's a Pride Month. They need to take a deeper look of why there's even a movement to begin with. Equality is good for businesses and it's all about being treated fairly.
Love Won in Northern Ireland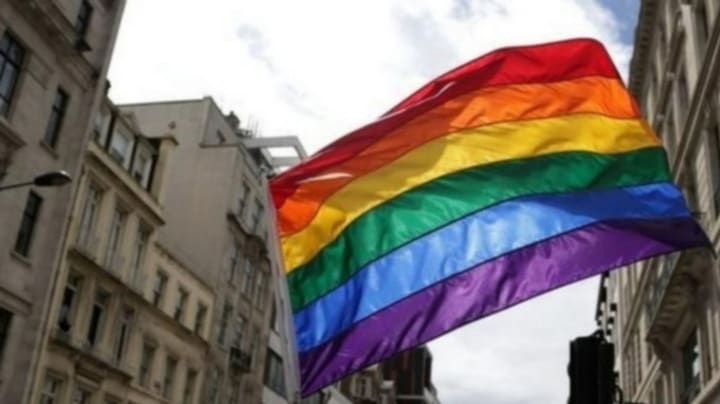 Back in February, gay and lesbian couples were married. It has been legalized since October of 2019. Between 2012 and 2015, the Northern Ireland Assembly voted five times on the issue, only to be vetoed on the fifth attempt. Robyn Peoples and Sharni Edwards-Peoples were the first lesbian couple to wed on February 11 while Connor Phillips and Shane Robinson were the first male couple to tie the knot the following day.
Marriage in Costa Rica Became Law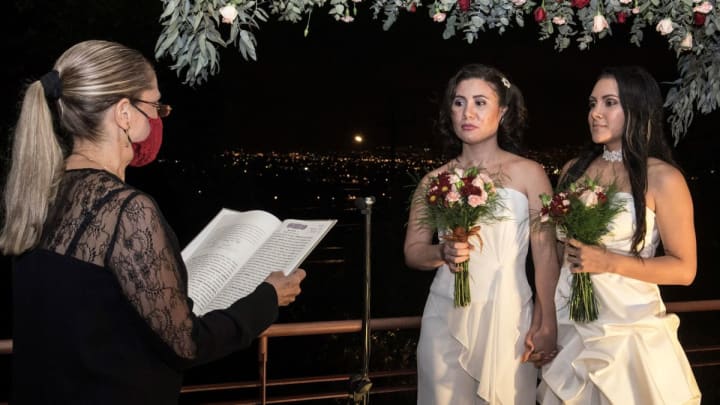 On May 26, Costa Rica became the first country in Central America to not only recognize same-sex marriages, but they were performed that same day. Alexandra Quiros and Dunia Araya, pictured above, were the first same-sex couple to get married. They join Argentina, Brazil, Colombia, Ecuador, and Uruguay as the 29th country to enact same-sex marriage.
A Historic Win for Social Security Benefits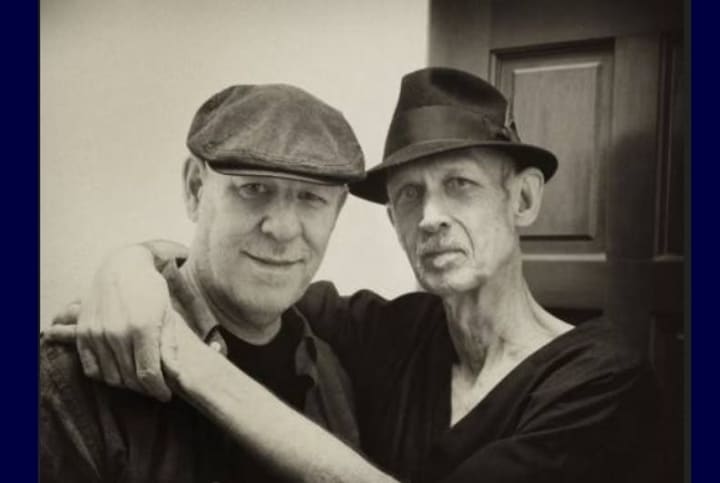 Recently in a historic ruling, a judge magistrate in Arizona, Bruce Macdonald, ruled that Michael Ely was qualified for survivor benefits, following the loss of his husband of 43 years, James A. Taylor. Even though they've been married since 1971, their marriage was illegal in Arizona. They wed a month after the state's ban on marriage equality was overturned. Six months later, Taylor lost his battle with cancer. This ruling is a victory for numerous surviving same-sex couples nationwide.
Pixar Makes History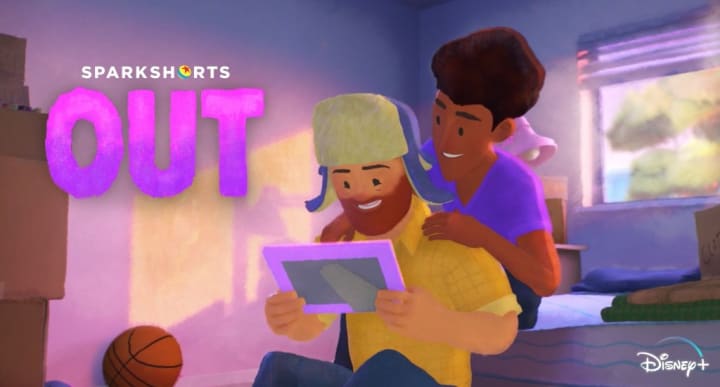 On May 22, Disney+ debuted an animated short film called Out. It was the first short film from Pixar to have a main gay character. According to an article in Time, it's about a man named Greg, who temporarily switched bodies with Jim, his dog. While trying to hide evidence from his boyfriend, Manuel, Greg decided to reveal his sexual orientation to his parents. LGBT characters have been in existence since the 1970s and I don't understand the outrage from those who are upset over them. It's about representation, not trying to cram it in people's throats, like conservatives have been claiming. You have the choice to watch or not watch tv shows and movies that feature LGBT characters. Whether you like it or not, they are here to stay. For me, this is a huge step for both Pixar and Disney.
As I've mentioned earlier, this is an election year. I encourage everyone to vote for candidates and politicians who are determined to support LGBT rights. They need your votes and also your support. The next president of the United States has to be committed to fighting for the rights of LGBT people. President Trump's treatment of them makes it dangerous. Marriage equality is the law of the land, but remember that our work is not done yet. Not until every gay, lesbian, and transgender individual is treated fairly everywhere and in all aspects.
I'm now on TikTok: @thecosplayerfromtexas. I'm always in need of new followers. Mention that you've found me on Vocal and I'll follow back. Please check it out and enjoy my videos. Also, be sure to follow me on social media. The info to all of my social media pages can be found in my bio. If you enjoyed any of my articles, including this one, please feel free to send me a one-off tip, which is located at the end of every article. No tip is ever too big or small. It'll help me and other Vocal content creators to write better stories. Lastly, I encourage everyone to join Vocal+, a premium membership for Vocal content creators like myself to write better stories, connect with creators, and a lot more. So be sure to sign up for that membership and support your favorite Vocal content creators. Thanks in advance for your support of me and hopefully, I'll see you on social media.