ALZvoiceforothers
ALZourjourney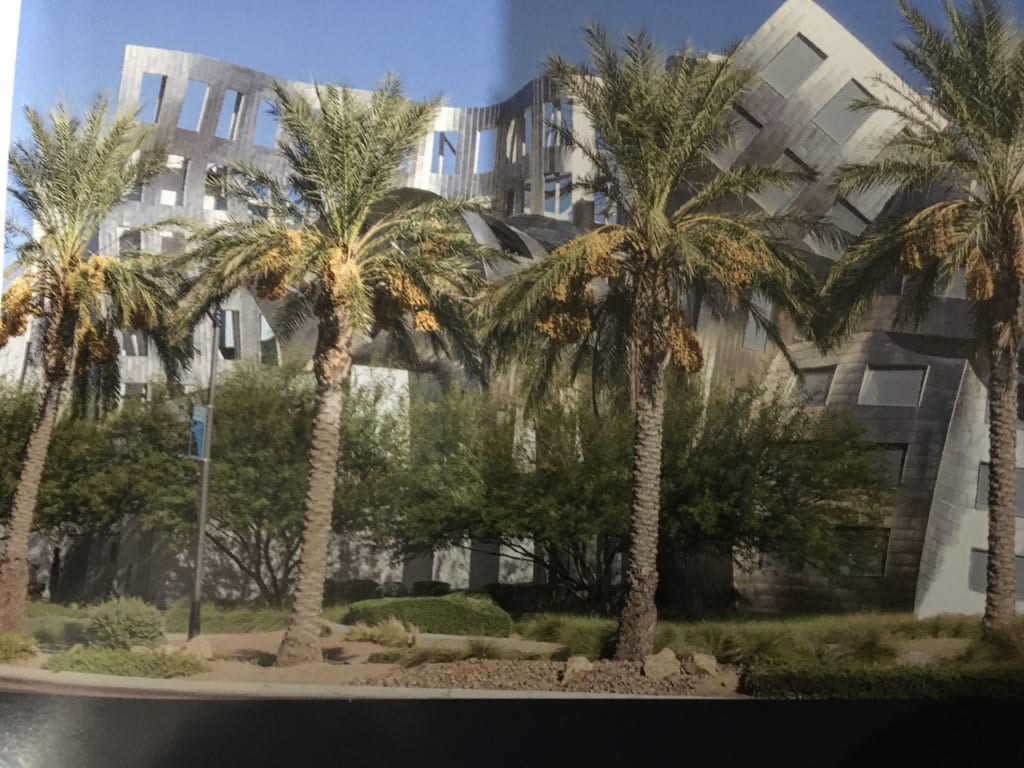 Relocating to North Las Vegas, Nevada from Whittier, California 15 years ago was a true eye opener. My husband and I visited the Las Vegas strip often, never realizing there was another part of this city. Not even giving a second thought to a residential population in the city. A complete life separate and completely different from the 24/7 bright lights, tourists, gambling and entertainment.
In addition, we never gave much thought to the hospitals, medical staffers or doctors. We were simply excited about relocating to a smaller city and purchasing another home. However, the medical environment proved to be the most important factor in our lives.
Strangers to the residential life style in Las Vegas, we decided to work conventions. We were both retired but soon learned the convention industry was a huge part of Vegas. Joining several employment agencies, we began working conventions as greeters, filling grab bags, representing various companies and more importantly, we met lots of interesting people. However, interestingly, most of the people we met were also transients from other states. They too were mostly retirees, and overtime groups of us were recruited to work the same conventions and friendships developed. Although most of the conventions were at the large casinos on the strip, after working, we were ready to return to our homes in the suburbs and local casinos.
Within five miles of the numerous residential communities are about 15 local casinos. Residents seldom, if ever, visit the strip but rather gamble and dine at the local casinos. Going outside my door, I can see the strip skyline, however, it's a mere vision and seems miles away. Residential life in Las Vegas is extremely diverse and far different from opinions of tourists of this city. As a matter of fact, we've had friends visiting from other states who were simply amazed at the simple lifestyles of Vegas communities, grocery stores, service stations, strip malls, churches, etc.
The above photo, Cleveland Clinic Lou Ruvo Center for Brain Health (Cleveland Clinic), is one of the most amazing research facilities for individuals with cognitive brain disorders. Unfortunately, my husband was diagnosed with Alzheimer's in 2009. Not really knowing very much about this disease, it was quite difficult seeing your loved one change in front your eyes and you having no idea as to what is going on in their minds. I took him to psychiatrists, psychologists, therapists, etc., without any real answers. However, while looking at a medical station on television one afternoon, they were discussing Alzheimer's Disease and it's symptoms. Those symptoms hit home. I heard a physician talking about research being conducted in this field at a local research hospital. That day I researched the facility, tracked down the doctor and left a message regarding getting an appointment for my husband. Truly, I never expected a return telephone call. But, a day or two later I received a telephone call from that facility informing me that Cleveland Clinic was opening in Las Vegas, Nevada; they too were participating in Alzheimer's research. I was advised to contact them for my husband.
When I contacted the clinic, made an appointment, I was told they were just opening, we're not equipped to even take insurance at that time and co-pays were astronomical. The appointment was made and my husband was one of their first patients. This has been one of the best decisions I could have made.
Unfortunately, this disease is attacking victims tens of thousands by the minute. The disease does not discriminate by race, color, ethnicity, size, celebrity, wealth, poverty, etc., it simply attacks. Alzheimer's is anybody's disease but an individual journey. Researchers and medical staffers are working relentlessly to find a cure or something to stay the progression of the disease until a cure is found. However, research discloses they are no closer to a cure today than they were 20 years ago when cognitive brain disorders were entitled, "senility."
Las Vegas is one of the fastest growing retirement communities in the United States. Fortunately this clinic has gone a step beyond, mere neurology. They offer medical treatments from Neurogists specifically specializing in Brain Health. From experience, believe the difference is astronomical.
Your first visit to this outstanding facility is a bit alarming when you initially view its external building. The architecture structure is that of an abstract steel brain. Truthfully, as we approached the building during our first visit, it didn't seem welcoming because the structure was so out of the norm. Once parking, as we approached the entrance, we were greeted with two very warm volunteers. Explaining to them with whom we had an appointment, we were escorted to the reception area. The atmosphere was very tranquil, warm, filled with smiling staffers offering us peppermints and water, as well as magazines about the facility. The front of the building's structure fell into place. This facility is one of a kind, the medical staffers are awesome and their concern for finding a cure to EndALZ is nonstop.
Alzheimer's affects not only the individual but it affects the entire family, oftentimes friendships. Caregivers are voices for their patients and Cleveland Clinic welcomes caregivers to accompany their patients on visits. They realize caregivers speak Alzheimer's/Dementia. We understand our patients and have volumes of information derived from hands on experiences. Caregivers have information and we share that information with other caregivers to enhance care of patients with compassion, dignity, kindness, respect, patience, diligence and love. Oftentimes, information I share with my husband's Neurologist for Brain Health is used to assist other caregivers and patients. Until we hear that first person say, "I've been cured of ALZ," sharing our mistakes, errors, successes with others is all that we have in this epidemic.
This is my story because the care that my husband has received from medical staffers at this clinic should be available to anyone traveling the ALZ journey. No, it's not a hot spot for dining, entertainment, gambling but it is essential to share this facility, it's awesome staff and diligence in the fight to EndALZ with the world