A World Where Sarah Draws
The Why & How Her Pen Is Blowing Up The Art Community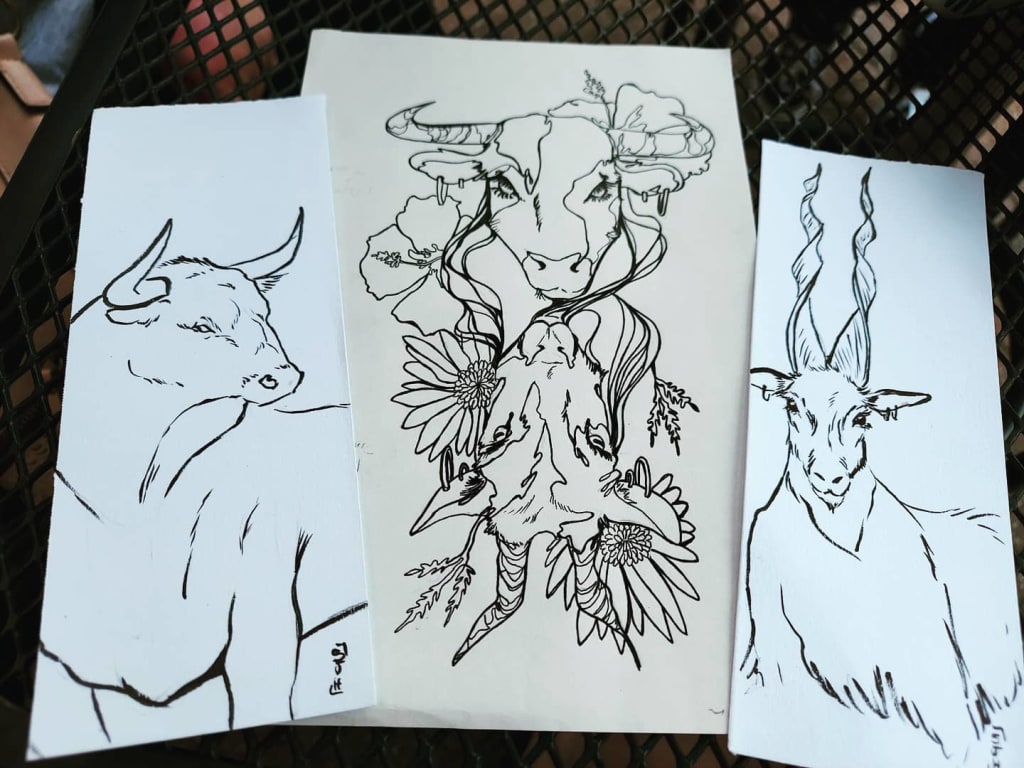 Art Credit to Sarah J Houseman
Sarah sat before me, putting pen to paper in a local coffee shop. My friend Hannah and I decided we wanted to get a tattoo done, but we needed someone's feminine touch added to the process. Only 2 weeks prior we discovered her in her element at Painting With A Twist. Instantly we had this awesome connection that has surpassed the night of wine and canvases. So after a click of a button following her on Instagram, I knew she had to be the one to design our tattoo.
I always thought that the world of art is an interesting career to pursue, because while it is the most creative form of work, it can be difficult to get your name out there in the process. It's a gift that most people don't ever turn into "work", but rather it stays a secret or is a "do it in your free time" sort of deal. Maybe a form of therapy, but either way within 30 minutes of coffee and laughter, she had created this amazing astrology tattoo for the both of us! However I wanted to get to know her more and what inspires her to create the art that she does! So I asked!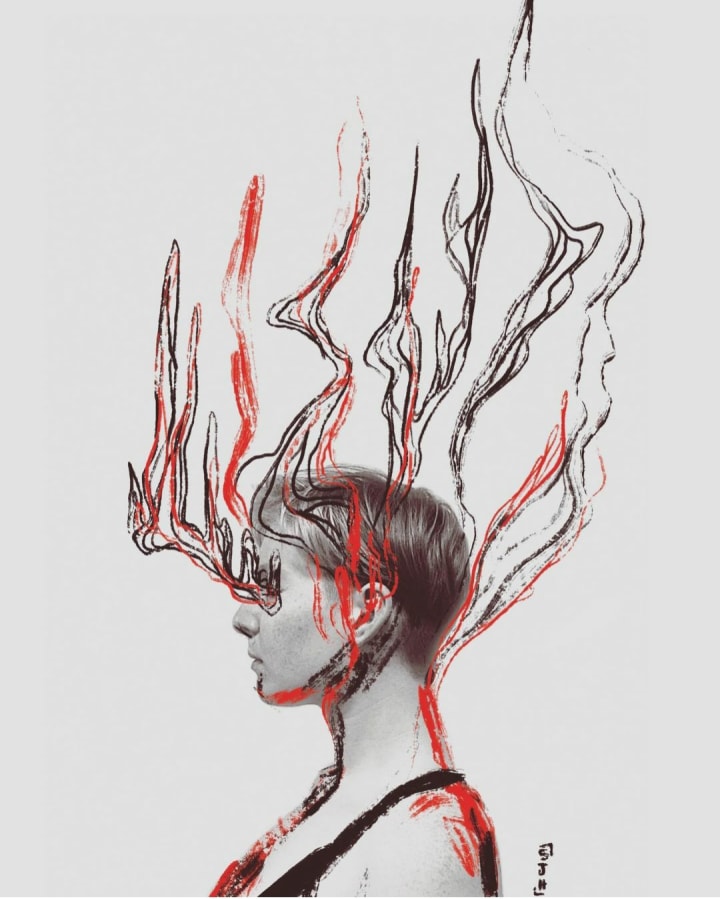 What inspires you to create the pieces you do?
What inspires me is emotion, the human experience and wanting to learn more about my own way of seeing and how others see. When someone is passionate about something, even if it's about something that isn't very "important", it can move you into wanting to know more about it and why they are excited about it. That connection with another person because of passion and powerful emotion is what I investigate in my work.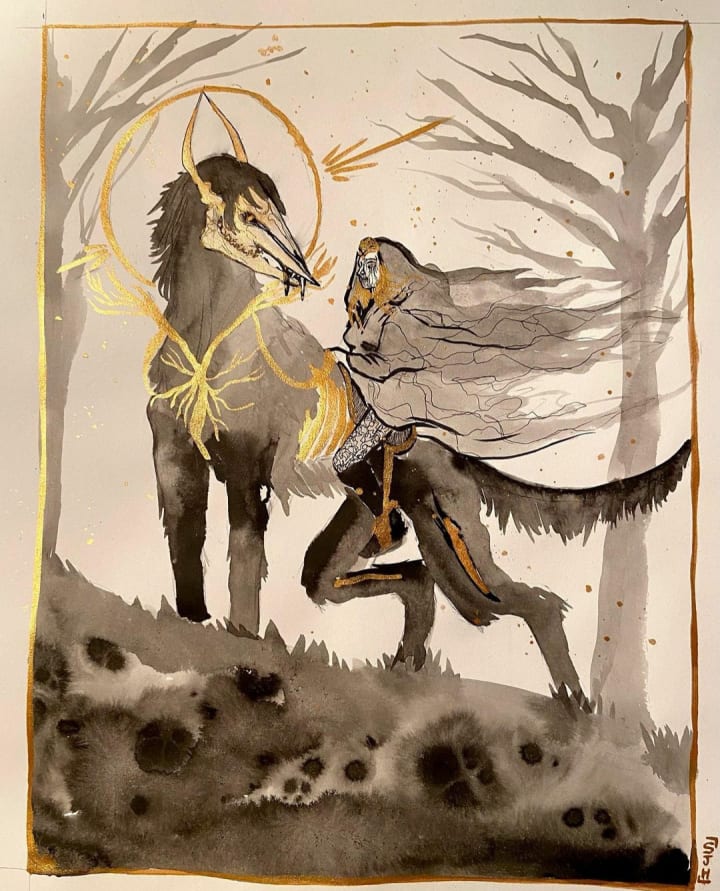 When did you know you were wanting to become an artist?
I had always doodled from a young age, but it wasn't until around middle school that I knew it was something that made people around me excited. My art became the connection with others to share stories through.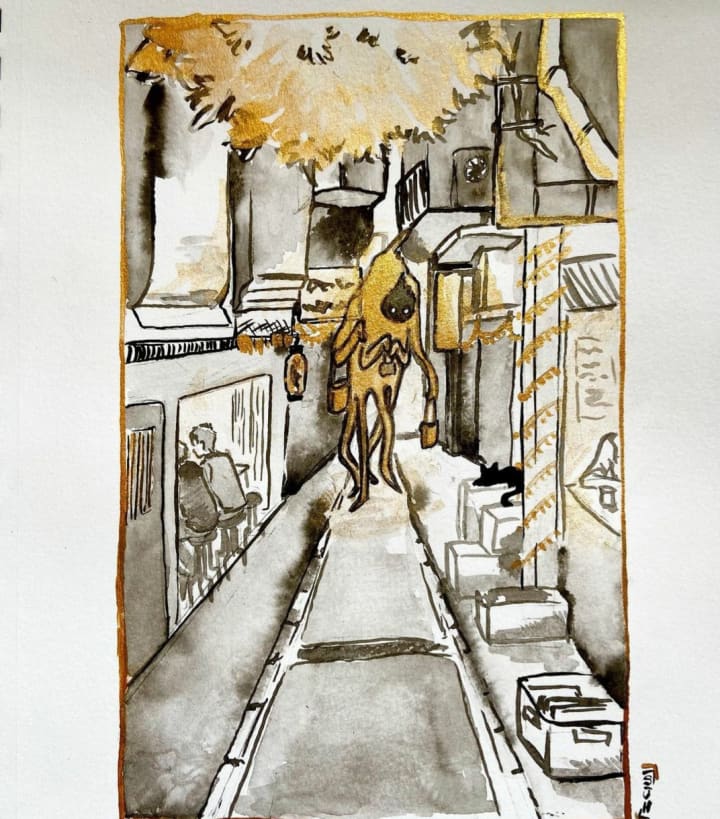 What do you classify your art style as?
To be completely honest, I don't think my style could be in a type of classification. The closest I could get is very surreal, flowy illustration. I prefer working with graphite and ink, but it can change depending on the emotion/feeling I am trying to get across.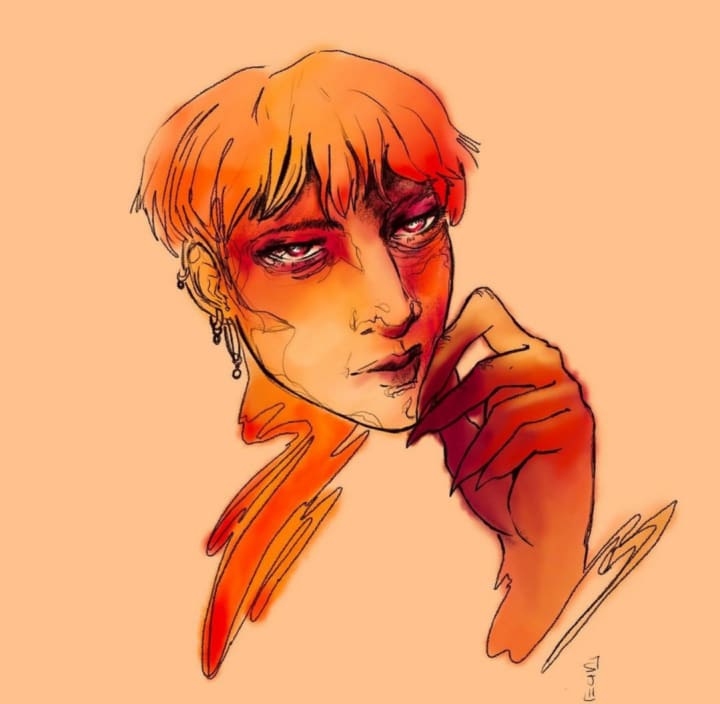 Where did you go to college and major at?
I started at St. Charles Community College where I got a lot of the basic skill sets down, from figure drawing, color theory, 3D sculpture and more. After two years there, I transferred to Webster University and started their BFA in Illustration where I learned so much more about my artistic motivation and more about myself in general.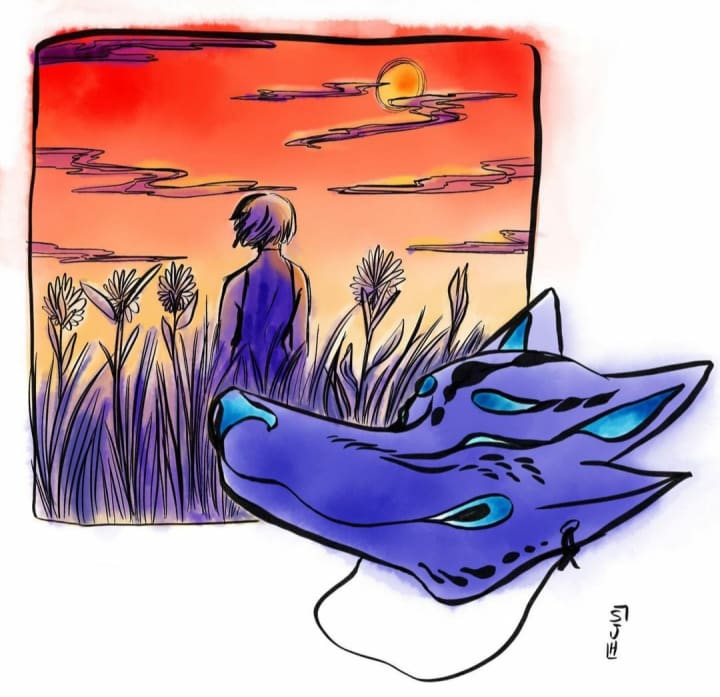 For someone who struggles in general with art, what is your biggest piece of advice for someone who is looking to pursue a career in this area?
My biggest piece of advice... I know this seems almost too straight forward and its more two pieces of advice. You need to practice everyday, even if it is just a small sketch or study of a figure/still life. By practicing everyday, you art to learn and build up your memory on shapes and the flow of things. The other important thing that goes with this is patients with yourself. Yes, there will be days where you are extremely frustrated with yourself, but that is because you are expecting something from your work. You must let the art create itself, even if its a silly doodle at first. However you express yourself, you must try not to restrict it with expectations.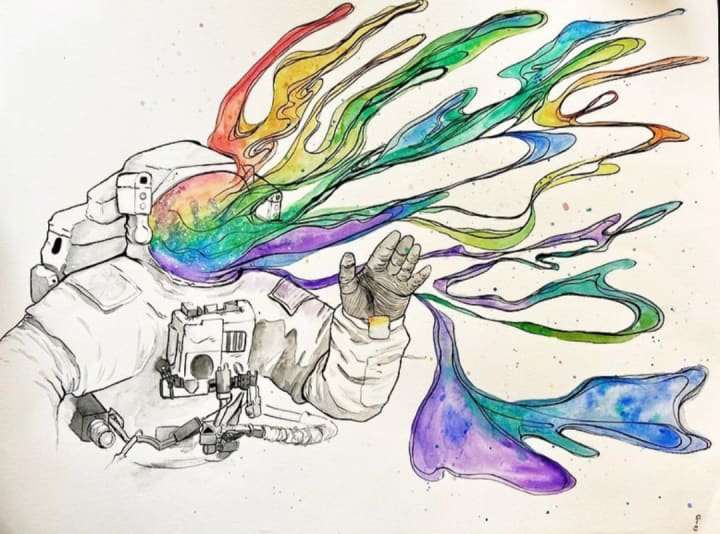 What would be your dream to have happen with your art some day?
Someday I want to travel and document people through my eyes. From people who are close to me, to people I have never met before. Then, put these pieces in a book and share it with the world. The hope with this is that it would inspire others, to make them feel like they are not alone and that everyone is going through something different and yet... the same. The human experience. So basically I want my own illustrated series of books.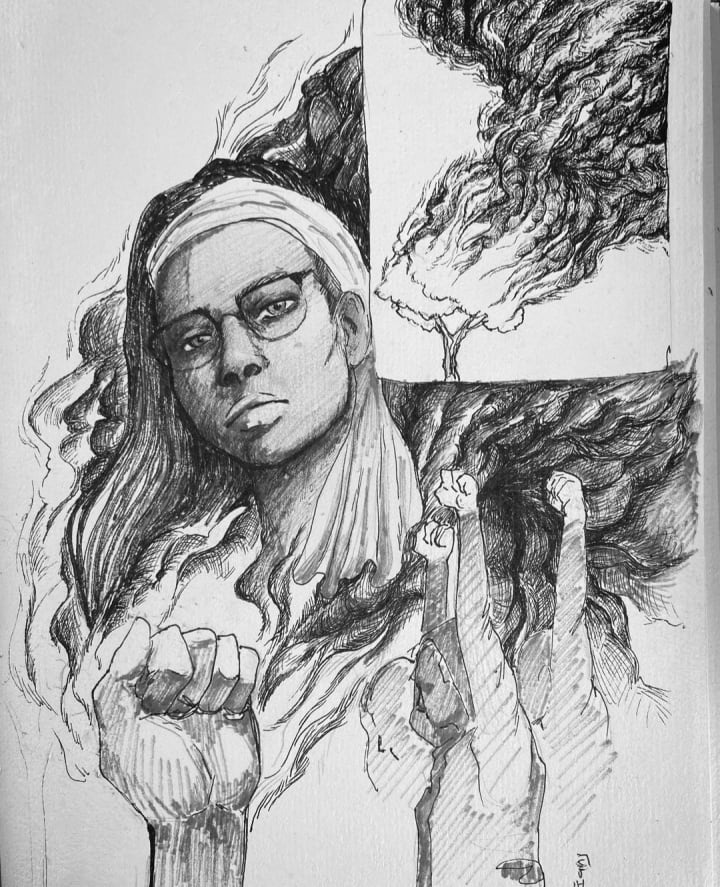 What random facts would you like my audience to know about yourself?
I always say if I didn't become an artist, I would probably be an aquatic-biologist! I love science and nature, together these still play a huge role in my personal work/research.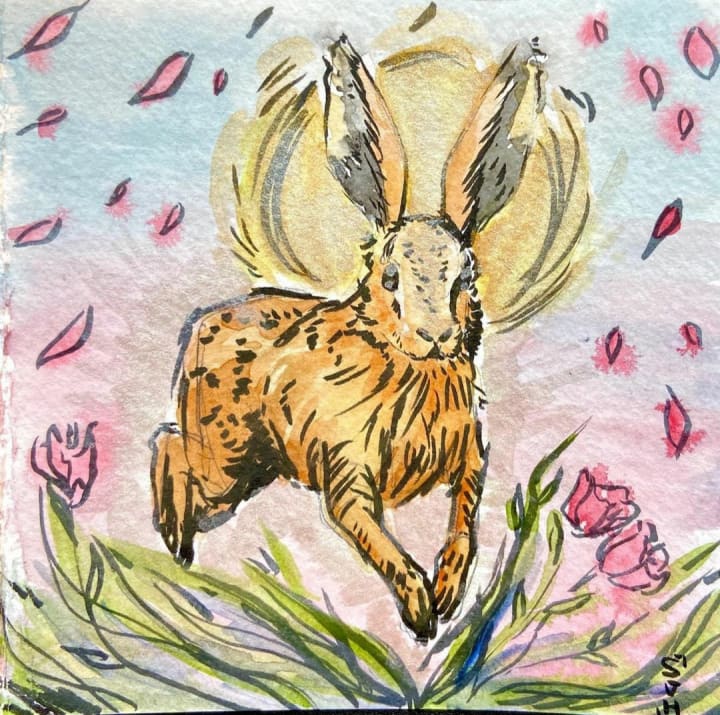 Working on any cool projects currently?
I am! I have two different piece series going currently. One that's based on nature symbolism and another that is about the female experience. I will probably be posting about them soon on my social media.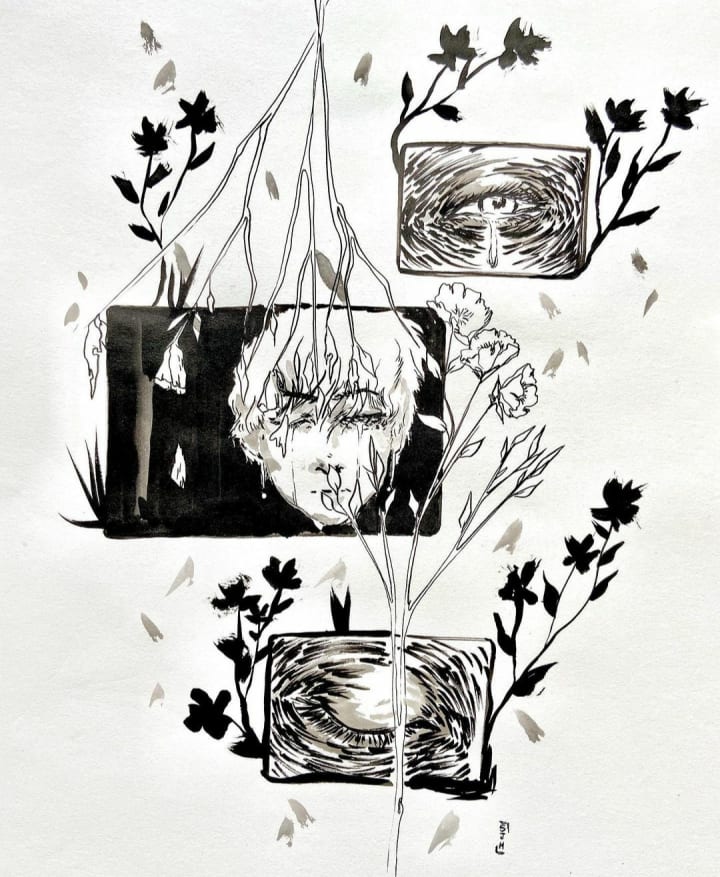 What is your most important tool when creating the pieces you do. And on average how long does it take to go through creating a piece?
Well it depends on what I'm working on. But more often than not, the pen/pencil or brush is the most important element to my work. Whether it is digital or not, that tool is an extension of myself to express linework through. The time varies with each piece, traditional ink linework usually will take me 30 minutes or more while painting or digital work takes me much longer. But, if there is a lot of detail it could be hours. It can be difficult to time myself when I'm actually in art mood since I'm not really paying attention to the time passing haha.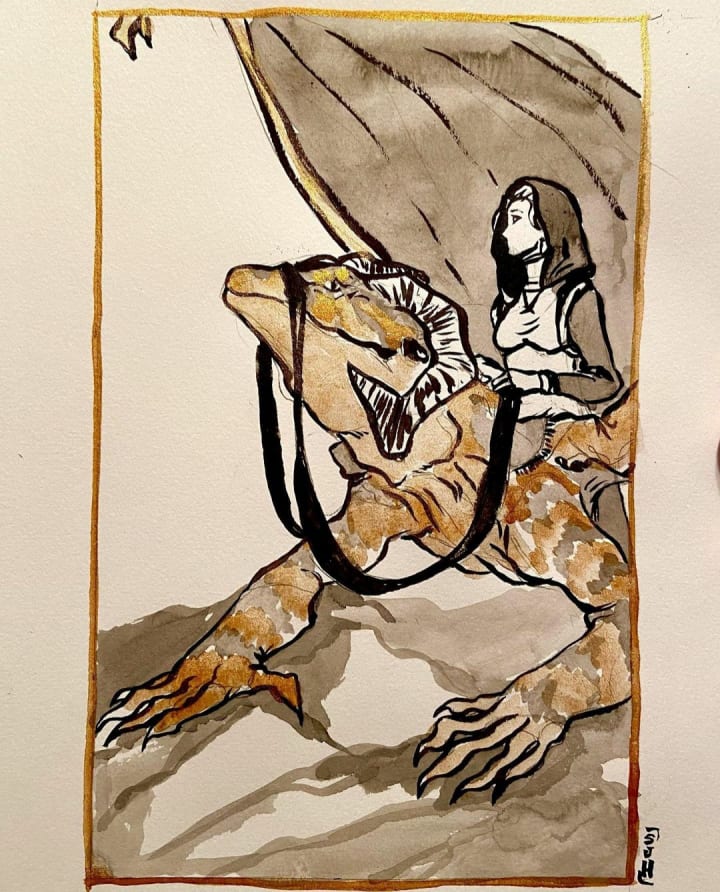 Are you open for commission?
Yes, I am open for commissions at the moment. But, I usually only take on a few projects at a time to make sure I can give them the proper attention.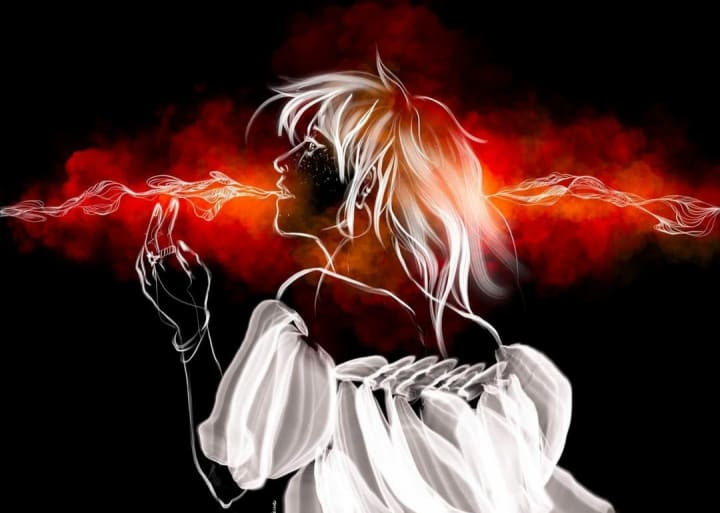 Where can people find you online to follow you?
Twitter: @SarahJaneH3 Instagram: @sweetsummer_jane
Sarah's art is truly inspiring, and I am really appreciative she took the time to let me step into her world of art. It's really beautiful when you see the stuff she has done. Not to mention it's extremely unique. I haven't seen art like this at all before. So if you have a spare moment, please take the time to check her out! She's talented, and her work speaks for itself!
Also if you would like to see more content like this, please consider leaving a tip below! And follow me on Instagram @theamethystbooknerdigan
-Kayla