A Story Of Deep Desire.
When a man offers his crown and chalice cup.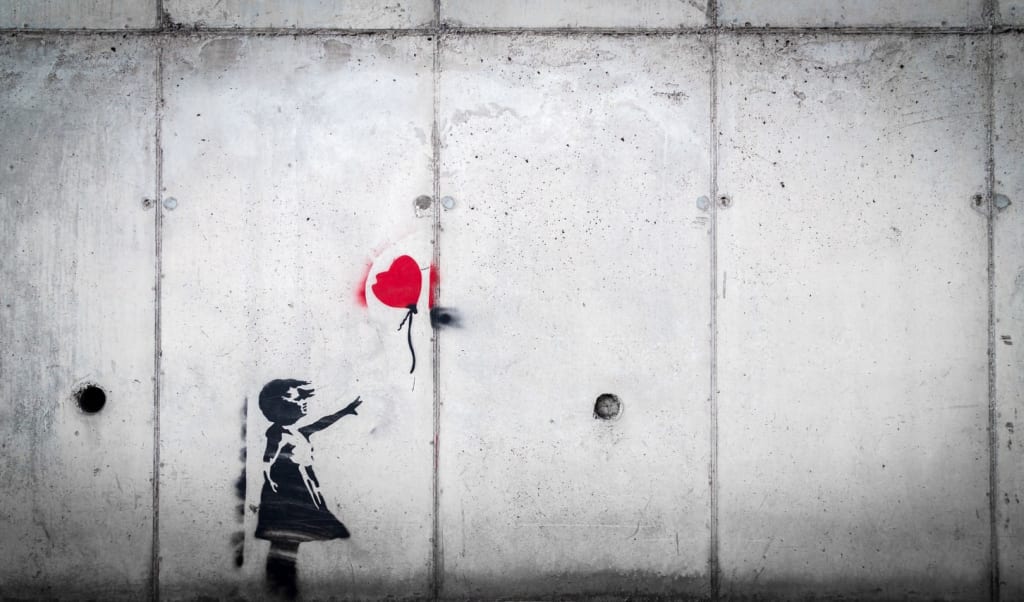 Once upon a time, there was a girl who was neglected.
Instead of stories of autumn leaves turned green in the springtime or princes who climbed castles…she was left alone in a spacious home with jewels and gifts on her bedside. In the daylight, a battering spoon waived orders for her to become a woman of status, to find a man of similar taste.
As she grew, her forehead was laced with goodnight kisses by nannies. A mother, a father, were present but loved separately. She loved her books, but her notes in school did not yet reflect that love and care. Her running shoes… freed her mind, lifted her soul, allowed her to escape from a hardened world. Highlighted pages showed she would not allow inadequacy to follow her into womanhood, a picture of an angel on her laptop reminded her, life is precious.
She overcame many things. Her means to create and grow a story ran rampant with licks and trills, her mind was beautiful in the struggle. Her drive, immense.
Boys could not replace an absent father. A lack of true love and care from a father brought her into another mans life, a young man, golden and bright with potential, striven to become more each day. His heart had taken beatings before her, but he never thought it would be bruised by her one day... he was not yet broken — there was much more love for him to give.
The young man was noble in his action and allowed this young neglected girl with dark hair into his life. She yearned for him… respected him, a dream.
In his position, he was a teacher and stretched her mind and heart. He opened his world to her, an unfamiliar world full of affections she had not yet received. Her wide eyes brought him happiness… but he was a black sheep in his own regard. In his own journey he could not always fill her void… the space in her heart that needed and deserved to be flooded with love. Even if he was reckless — he was always good — and good intentions were all he ever had.
When needed and in time, he willingly wore the weight of a kings crown for her. He promised to respect and care for her. He fulfilled his role in many moments— he did not always falter… he was good to her once.
He loved her dearly.
Her password was his namesake. Her body in times of passion, a token traded for tenderness, for respect and care she hoped to receive. Her heart, given in naivety but treasured never the less. Her vulnerability, her secrets, were safe with him— her soul was always kept by his side.
As he held her secrets, he learned more of the girl left alone in a spacious home with gifts on her bed stand. In her presence away from that spacious home, he knew her greatest potential. She was made for amazing things in this life. He saw her light and attempted to convince her what others had not, to run, to create, to forgive those who wronged her and find her highest self in life. To believe in love, because he knew her capacity to love was great. He took photos of her with a child in her lap, a graduation cap on her head.
In time, he failed to stay when he did not see her grow, as she would one day do to him. He left messages unread… as her heart reminisced in distance. Her longing remained for a man who understood her deepest desires and many secrets… he still does, but his heart was afraid, his potential only viewed as the tip of an iceberg.
In fear, he failed to answer calls from a country away, to speak of family and country and be her confidant. The more he distanced, the more she chased. She ached and wondered, why? Why could he give up so easily? Why couldn't he care for her, why didn't he love her the way she wanted him to?
What she never knew is he did love her, he always had.
Because he understood that little girl, in spacious but lonely home. He would one day be there when she needed him the most — but she had yet to become the woman she had seen in her own dreams.
This man once shared a table with an angel, his name was Julio.
He never knew the respect this angel had for him in secret… and now, he looks up to the heavens and see's a smile. This angel held that small girl, he fills her with strength today. In death and loss, countless live's were changed for forever. A young golden man entered a new role.
He loved this angels sister, so, he stayed by her side as she lost sight of the world. Her brother's spirit grew as a seed in his heart and he poured her drink from a chalice cup. He poured himself until he was empty.
There are no regrets, because he had already attained her heart.
As she does not know his story — she'll never know that he poured his cup many more times, to save family members from ill choices, from loss of life, from thoughts of suicide. He had to save a woman… who's love he could not return. He suffered greatly, attempting to lift others despite the dimming of his own light.
Her sweetness, her true identity, claimed him even in grief. The small moments of happiness were his greatest triumph, and the joy and sting of unconditional love encapsulated his life in it's height. He knew he would need to exemplify living fully when she could not find the will. He believed in her… her worth great in his eyes, even before she was put through the refiner fire.
But through his sacrifice, even the most noble of hearts can saturate. He was strong but the burden weighed heavy on the love he had promised to give and the love he hoped to receive in return. His crown grew heavy as he slowly lost strength.
Still, at this time, his heart beat only for her.
She could not feel the strength of his beating heart, only the struggle of the weight on his head. When struggles became more than she could bear, responsibility left to the wayside. Promises, desires and hope disappeared. She did not believe in their dream… trust and balance was destroyed in weakness for both.
Once a place that was home lost its glimmer, it's safety… and as his voice lifted to cut her, she vilified him to empower herself. Her empowerment stood strong against the man she lashed out at, the same man who had promises set in stone. The one man who had offered her his chalice cup, his entire world.
Both were blinded in a flash and she was fueled in a new direction, through this golden young man. She became blind to the man on bended knee… he was blind in despair, in anger. They had lost sight of the end goal and could not finish the marathon. She no longer needed a humble chalice to fill her. His humility had served its purpose, she wanted to sit on her own thrown.
All she had done, he had hoped to pardon…when the death of love was slow for him, for her it was sudden — and as time went by, his heart hardened. Whatever guilt remained tells truth of love.
He had lost more than the women he had promised to cherish and grow with, he momentarily lost himself. It destroyed him and took pieces he had hoped would stay in tact for a lifetime. But in all destruction there is growth, like a Phoenix from the ashes there was endless strength inside this golden man. In time… he promised himself that his love would forever be stronger then any hate trying to consume him. He now sits on his own throne, even without a queen.
Today… another reality is placed where one once was. Her reality may now be aware of his, through a story. This man is still a forbidden fruit, and one day she may see the face of a man she believed was filled with promise in a better light, the one who did not fit the mold. The one who stayed by her side in the darkest of times.
But she placed blocks on her heart, those that he will respect forever. Notwithstanding, his chalice cup and heavy crown we're given to lift her up, even for a lifetime. He is no longer the man she respected, her dream… she does not keep a tender place in her heart.
Still, I was there… I was there to love her when she needed it the most. For that, I am blessed and grateful. And my memory will forever be her smile under a blanket surrounding a lake under the night sky.