A Satisfying Friendship
A Friendship I'll Never Forget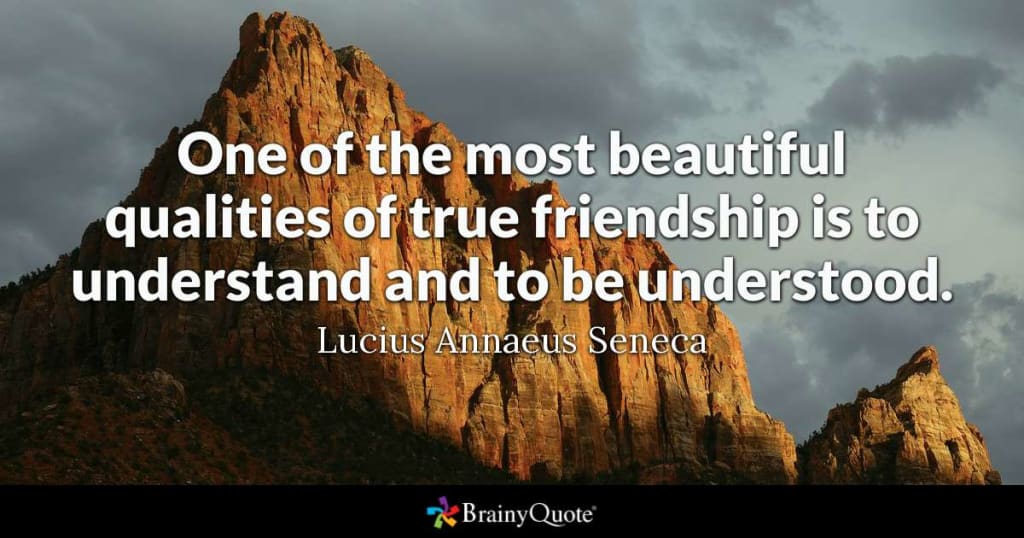 Hi there! Happy 2019! My plan is to write on here at least once a month, so let's see if I can commit to that! Okay so by now I've missed January and tried near the beginning of February but what I first wrote wasn't good enough so here's me trying again before my March attempt(s)!
As the new year commences I thought I'd tell the tale of something (one of many things) that was very important to me in 2018! But first we must travel back to 2017! So many numbers, I apologise!
So I had just started college and I had my first drama class. We all went in nervous and growing more vulnerable the more we realised that there was only like 10 of us so whatever we did, we had to embrace it because it certainly couldn't be hidden! I had a look around assessing a lot of the people in that class which isn't a wrong thing to do. I was about to spend two years with these people—it's my right to know what they're all about! On the plus side I knew two already, one from an English lesson I had prior to that lesson and the other from secondary school! Actually I knew a third person in the class who attended the same drama taster session as me a couple months before!
But I remember there being one particular boy who I thought looked kind, calm and pleasant (I hadn't even spoken to him yet)! But I kind of knew I wanted to be his friend!
So this ice breaker task we were given consisted of talking to someone you'd never met before and reeling off facts about yourself and they would share your facts with the class. I happened to be paired with the fella I thought looked very kind! His name happened to be [REDACTED]! No, I'm only joking, but it began with an N. Now he spoke so calmly and clearly and you just felt this caring personality radiate from him and he truly was a delight to talk to (plus he also liked the colour yellow so I knew I could definitely trust him)!
So as the academic year strolled on by, N and I grew fairly close having been in the same but smaller group and just bonding from time to time. I'd even gotten close to another friendship group he was involved in which included another (at this point, practically lifelong) good friend so we would see each other more often and so on and so forth.
We would talk frequently in a group chat with a select few of our drama friends and often privately to air our grievances about the poor work ethic of the people in our small group.
Over the summer we still talked and hung out a couple (I think I literally mean a couple) times and then we went back to college for second year having a stronger bond. Our timetables for this year were pretty similar having the same last lesson slots three days a week. So on those days we'd walk down to the local town centre and dish and gossip and I felt a connection with him. This may explain why some weeks later I told him things about myself and just some important stuff going on in my life that became a little too heavy balancing on my shoulders and it was nice to finally finally finally tell someone! Stuff I'd been holding in for many years I told to someone I never thought would be my friend and he would also share things with me that we'd try analyse together and it was so unbelievably fun just talking things out. And I sure as hell have a good laugh with him. We'll literally sit laughing so hard at the silliest things, it's great.
But I got to thinking that maybe I'm strangely overjoyed with this new friendship because this is probably the healthiest one I've had! In this friendship we're both sharing things about each other and I'm actually learning new things about him everyday. In my other (past and/or present) friendships, it's very one sided and it's very rarely me getting to share things happening in my life. He offers me great and reasonable advice while making sure that I'm comfortable in whatever situation I'm dealing with as opposed to just giving me a half-arsed generic response to get me to shut up!
It's fun being around someone you can tell enjoys your presence and feels sad when you both part ways to go home or even just go to their next lesson. There's so much comfort when you see this friend for the first time in a day and the hugs are genuine.
With my other friendships things feel rushed and impatient. I don't feel comfortable to just chill out and be myself. I feel as though I have to be on my toes all the time prepared for their differing moods and if I'm going to deal with random insults or uncomfortable silences and bad moods or whatever. My friendship with N has always been the same. We can be sad together and have a laugh or just giggle like little school kids. But for the most part we're just chill and I can be calm and collected and most importantly, myself.
This is the best kind of friendship and I think I bloody deserve it!
Feel free to leave a tip, too. That would be lovely! - K