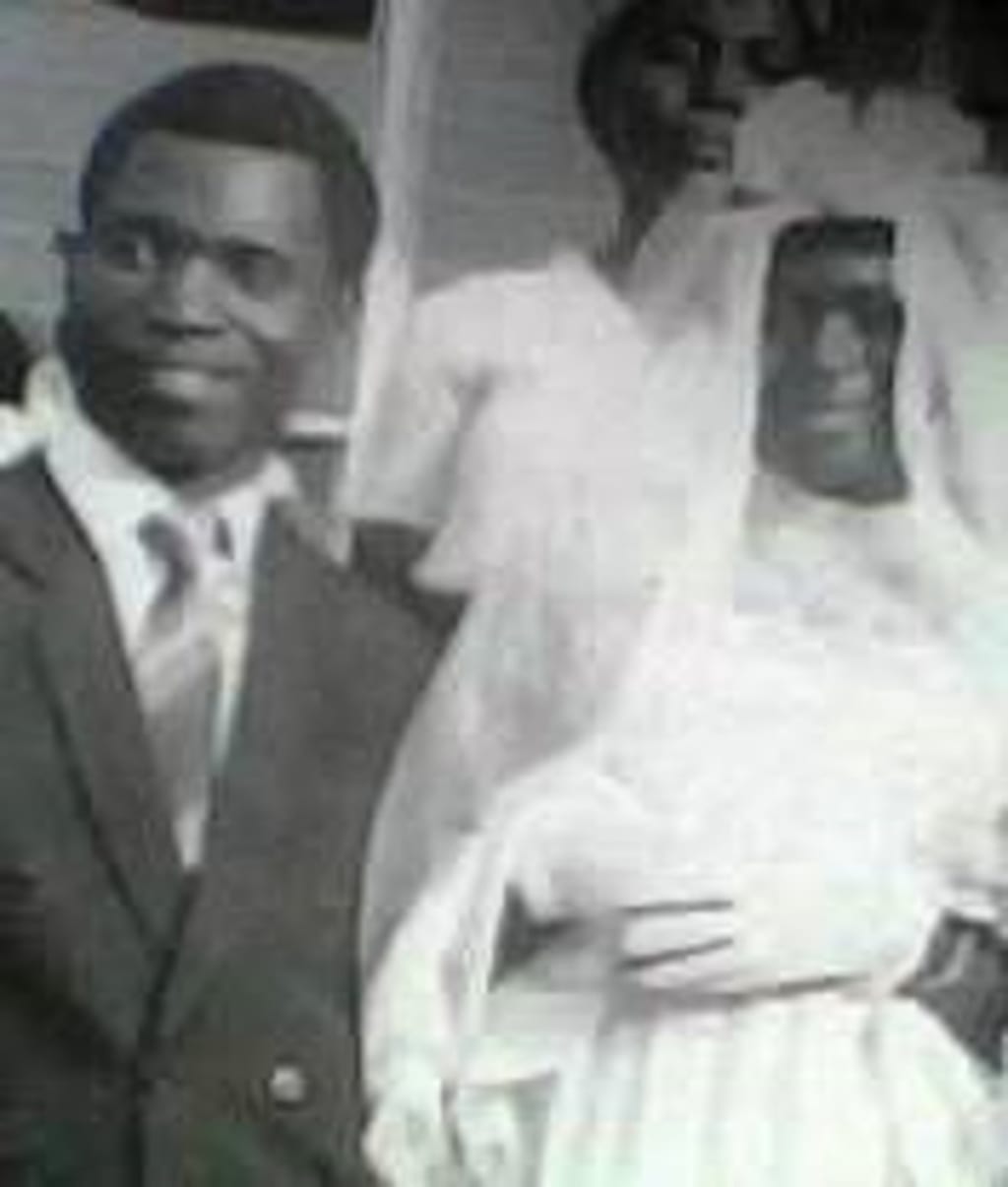 In 1989 Stephen had the first attack on his leg, which did not take long to heal. In 1991, when I was with our third pregnancy, he took ill again, still with his legs. I would carry him to and from the restroom, on my back because he could not walk. After a while, God was merciful to us again, and he got well and back to his feet. He continued from then up till 1998, when he went into another severe crisis. This third one happened precisely after three years of our evangelization visit to Spain. He was totally down and could not walk. At that time, I was in my final year of Teachers Education. After spending the Easter holidays with him, I went back to school. Before I left, he was having some light pains, but little did I know that it would become aggravated.
When I was done with my final exams in July 1998, I finally packed my bags and left the Training Center for home with all the joy in my heart. I started studying when our fourth and last son was just nine months old. I missed him a lot, and that was why my going home each time was always joy-filled.
I left the training center for our home that Friday in July 1998, and I decided to go straight to my parents' house where our baby was. They took care of him while I was at school. When I reached Mom's house I rejoiced with our baby, my parents, and my grandmother. Grandma did not hesitate to tell me that since I left for school, my husband had been down to the extent that he could not move on his own. She told me that he had warned everyone not to tell me or else they would disturb my final exams. She added that he had been weeping and saying "I have disgraced somebody's child! I have disgraced Therese! How will she feel when she meets me in this situation? Nobody, I repeat, nobody should tell her so that she may complete her course successfully, come back and care for the family."
When I heard all this from grandma and my parents, I was shaken. I felt weakness in my bones. I was unable to utter a word. I could not control my tears. I carried the baby and took off for my home.
On the way, I imagined what I would meet at home. It was like a coco-yam piece had stuck in my throat as I struggled to hold myself from weeping on the way. At home, I went straight to our bedroom and saw Stephen lying weak in bed, unable to move on his own. I let loose the tears, and they poured out like heavy rain, till I was consoled.
Meanwhile, he joined me in weeping. When I finally stopped crying, he looked into my eyes as I stared at him. I could see fear in his eyes. I could read his mind like he was asking, "Has the moment come for her to leave me? I calmed myself and simply asked, "How have you managed it since I wasn't there? He took a deep breath and then narrated everything to me. I had no other option than to accept him and the situation.
He had been in bed for three months since I left for the training center in April 1998, and was placed on physiotherapy thrice a week at the General Hospital in Bamenda. A taxi was hired on each of these days, and he went to the hospital with somebody to help him out. With my presence, miraculously his healing was faster, to the extent that one of our priests; Father Angel, testified one day that he was surprised at the speedy recovery of Stephen since my return. I thanked him and said."All praise to God."
In the next three months, he was fully recovered and could move again. It was a surprise to everyone, Church groups, and Christians who had come and prayed for him. Stephen did survive again the third time. Then another opportunity for him to get treatment by surgery was proposed by the Calasanzian Fathers, who had witnessed the last crisis and pitied him. They asked him consult a bone specialist in a Njinikom Catholic Hospital to which he did, but the cost of hip replacement was too high, and they would need to change the artificial bone from time to time. The Doctor further advised that even if the hip were replaced, it would still be a problem in the long run. Stephen continued managing his health, walking badly for seventeen more years before the final strike (the fourth) in 2014 that got him finally in a wheelchair. God had answered our prayers and kept him up for that long after the last crisis in 1998.
It all began again in August 2014 when Stephen started relaxing into this horrible phase that is ongoing at this moment. About mid-August 2014, Just like a joke, Stephen complained of muscle cramps. He visited the Regional Hospital Bamenda, and also the Mbingo Annex Hospital Nkwen for consultation. He was prescribed some medicines which did not work for his critical situation. The distance he covered each day walking, kept reducing until one morning, he found it very difficult to leave our bedroom to the living room without my support. At this juncture, we saw that things were again moving out of hands. The medicines from the two hospitals were not helping at all. Thus, we thought it wise to go back to Njinikom Hospital, where the bone specialist is. At Njinikom Hospital, he could barely move from one room to another by a wheelchair. That was when Stephen started using a wheelchair, as he recounted;
"I was doing my normal activities until August 2014; that was seventeen years after the third strike, I was back again to the same calamity, (let me term it that way), where just to leave my bedroom to the living room was a big problem." So I went to Njinikom Hospital, where the surgeon, by name Doctor Lazare, found that I have a severe problem in my spinal cord and suggested that I should come back and be re-examined for two weeks with some physical exercises if I can regain my movement. The first week was good. The second week I lost my mobility till date."
This is an excerpt of my write, "'Life of a Soul' A Matrimonial Real Life Experience."
Reader insights
Be the first to share your insights about this piece.
Add your insights