A Long Lost Love
chapter 1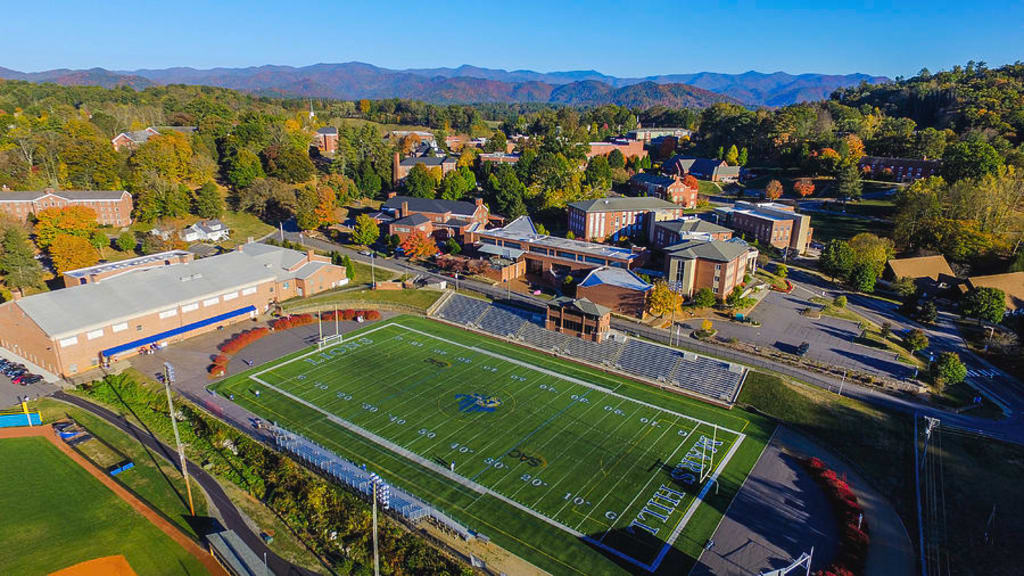 Mars Hill University
As a thirteen year old girl, social media was something new in Hazel's life, and she was not completely sure how it would turn out. One day Hazel was scrolling through Instagram, liking every picture on her feed when out of nowhere she got a private message from a random guy she had never met before, Foster. After a long self debate, she finally decided to respond back and it was the best decision that she had ever made. That was the day that Hazel had met not only her best friend, but her soulmate.
The two had ended up talking everyday for about a month until they had realized that they were developing really strong feelings for each other. Foster was the first one to admit his feelings, and that is when Hazel knew it was the time to tell him how she felt about him. After a long passionate, and deep conversation the two knew just how much they truly liked each other, but they did not know what to do because of one factor that was holding them back. That factor was distance. Hazel lives in Illinois, and Foster lives in North Carolina. Not sure on what to do, both of the young kids had an important decision to make together. After a lot of thought, they knew that despite the distance, they had to be together, and they would do everything that they possibly could to make it work. So, on July 13th, 2014, 15 year old Foster, at 11pm Illinois time, and 12am North Carolina time, while skyping, Foster made the decision to officially ask Hazel to be his girlfriend. Being a little taken off guard, Hazel sat back, smiled, and without a single doubt in her mind, said yes!
As the years went on, with a couple of obstacles, the couple was happier than ever, but the void of not being physically with each other was starting to hurt Hazel and she had no idea of whether or not she could handle it anymore. Right around their third year of dating, Hazel and Foster were growing apart and that was because of the distance overwhelming them so much. After putting a lot of thought into it, Hazel was so upset, but she decided that it was time to end their romantic relationship and focus more on their friendship that they built before they had started dating a little over three years ago. With making this decision, both the now sixteen year old and eight-teen year old were really upset, but for the time being they knew it was what was best for them to do.
Ever since breaking up, the two have been able to work on their friendship and they have been better. It has been a couple of years now since they have broken up, and they have both been in different relationships throughout the years. Being in the relationships, over time they both had realized that they needed to finally meet each other. In September of 2018, Hazel came up with the idea of visiting the college that Foster went to so they could finally meet after five years of not meeting. When Hazel brought this idea to Fosters attention, it was in that moment they both knew that they had to make this happen no matter what.
It took about a week for the two to come up with a plan, but they did. On that Sunday, Hazel swallowed down all of her doubts and anxiety, walked downstairs and told her father that she wanted to visit Mars Hill University in North Carolina because it has a great physical therapy program, and to top it off, she added in how it could be great because her 'FRIEND' goes there and could show them more around the area so it would all work out! After about two minutes, her father looked up and told her he needs to think about it. So, with all of the doubts rushing back to her mind, she nodded her head and walked up to her room nervous to tell Foster because she wasn't sure if he would be okay or not. When she got in her room, she had a bunch of texts from Foster asking what the verdict was, so she decided to pick up that phone and call him telling him what happened despite how scared she was to tell him.
While on the phone with Foster, and explaining everything to him, he kept reassuring her that everything would turn out okay.... and to his dismay, it most definitely did. Hazel did not expect her father to knock on the door, and with careful consideration, tell her to book the visit for next week! Hazel, staring wide-eyed at her father, and with Foster still on the phone, ran, gave her father a hug, shut her door, and started screaming in excitement to Foster! After almost an hour and a half of talking with Foster, they both realized that she needed to schedule the visit! After talking with her father, and Foster they decided that Wednesday would be the best day for the visit and that was only three days away!
After what had felt like forever, Tuesday finally rolled around, and it was time to get everything packed and leave. When school was over, Hazel rushed home, grabbed her bags, and her father, uncle and herself were on their way to Mars Hill! It was an interesting trip to say the least, but after what was supposed to be a 10 hour car ride, but was a 13 hour car ride, they finally arrived to their hotel at about three in the morning. Foster and Hazel could not sleep due to their excitement and were on and off talking when they were not trying to sleep. Finally, six a.m. had rolled around, and it was time for the three to get on the road and get the visit done and over with so Hazel and Foster could finally meet.
Throughout the course of the visit, Hazel had seen the step team perform, she saw all of the majors including what the school and programs had to offer, the local hangouts like the coffee shop, the dorms, and the gift shop. Now all that she had left to see was the love of her life, Foster. After so many hours of waiting, Foster had texted her and the two were planning their meet. A couple of minutes went by and Hazel started getting doubts so she called Foster, and they were discussing where they both were while her uncle and father were laughing at her due to her anxiousness and how quickly she was pacing. While Foster told her that he was walking down the stairs, she looked up, took a double take, and there he was. The moment that they knew it was each other, Hazel ran into Fosters arms and gave each other the biggest hug meanwhile both of them were shaking. They had finally met after so long, and had never been so happy.
After introducing everyone, they all jumped in the car and were off to a day they would never forget....
Authors Note: Hi guys, my name is Tiffany and this is my first story. I hope you all enjoy it and want more!!
love
About the author
Reader insights
Be the first to share your insights about this piece.
Add your insights