(A)lonely
Learning to be alone through the loneliness.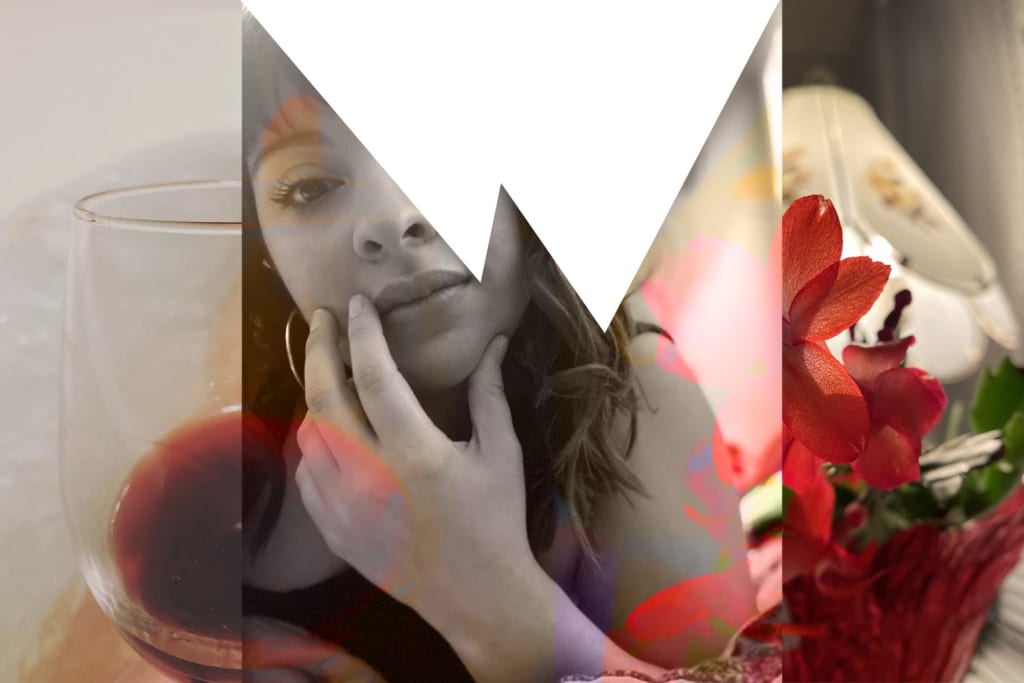 I stand in my kitchen at 1:57 AM eating my third Rice Krispie Treat by way of the range light. If it wasn't so sad, it could be romantic... The warm light hitting the furniture in the dead of night. The quiet stillness of the room. The two cats slinking around and purring gently.
I had neglected to feed myself a real dinner, so my stomach and "Project Runway" blaring on the television had woken me up. Nightmares didn't help either.
Staring blankly into the abyss disguised as my kitchen, I chew slowly while my brain's lights come back on. I wonder if I'm even really hungry, or if I'm just lonely.
My eyes start to really see what's in front of me— The sweet chair I couldn't pass up at the thrift store. The organ I found on the marketplace that I don't know how to play, and the single record I own that has no record player to go along with it. The plants in the window. The beaded lamp that scatters light across the wall... All these pretty little things that made me smile when I first came across them.
I feel a sense of pride. I did this. This cute little place is mine, all mine! Nobody else's taste to consider, nobody's rules to follow and no rules to make. No one else's mail on the table, and no one else's socks on the floor. Or dishes to wash. No one.
No one.
When I made the choice to leave my marriage, I didn't realize just how accustomed to chaos I had become. Just how foreign to silence I was. I'm still getting used to coming back to my house in the state I left it in... It's creepy to see that the mess didn't move or grow while I was away. My shirt, my son's toys, the dirty dishes... They just sat there in silence staring at the ceiling all day.
When I'm home, I join those unmoved items. Inside the house, with no eyes laid on me all day. Of course, when the little one is home, the place is alive. The lights are on, and every room is filled with giggles and whines. But in those quiet moments, all I'm left with is myself.
Some days, I like it that way. I'd rather move at my own pace, or stare at the tv blankly... Sulk around in my sadness alone, or take advantage of a little spurt of productive energy without any distractions. Other days, I mourn the chaos... Being alone with my thoughts is overwhelming, and my need for noise is strong. I play guitar to focus on anything else but myself. I listen to a podcast while I crochet, or go... just go anywhere.
As much as my little home has grown to become all mine, I have avoided spending too much time inside of it. Until recently, it was some sort of interactive Whitney museum. "Come in, pet the cats and stare at her pet tarantulas. See the last thing Whitney ate in a rush, left unfinished on the counter like she was abducted in the middle of a meal. Try to guess her last movements by the trail of clothes on the ground."
On nights alone, I used to sleep on the couch in front of the tv. Like a temporary guest in my own home... Not too committed. Transient. This false sense of homelessness has only since been eased by a cocktail of time, Lexapro, and filling the place with junk.
My garden bathtub sits neglected and the only one to enjoy it is the little cat, running around in circles chasing her tail and meowing loudly just to hear the echoes. I guess I'm just like that little cat— pacing around my house in circles, with only the walls echoing back at me in response as I speak my thoughts out loud.
I've tried once or twice to sit in the tub with a glass of wine, enjoying the peace and quiet. But the quiet just didn't feel like peace. Or the peace felt eerie. Or tending to myself without a time limit made me feel guilty. Either way, I spent more time filling the tub than sitting there awkwardly in my naked glory, glass of wine in hand.
Alas, there is no moral or end to this story. Only that cocktail of Lexapro, junk, and time will tell if I finally feel at home in my own skin. Growth is on the horizon, after a season of grief and loneliness.
This was edited by my most trustworthy and smartest friend, Lisa LaTorre. Thank you. <3
About the Creator
Whitney is a second generation Mexican-American woman originally from Northern Virginia. Currently based in Cary, North Carolina, she is a dance teacher, avid crocheter, graphic designer, mommy to one, and writes when the spirit moves her.
Reader insights
Be the first to share your insights about this piece.
Add your insights