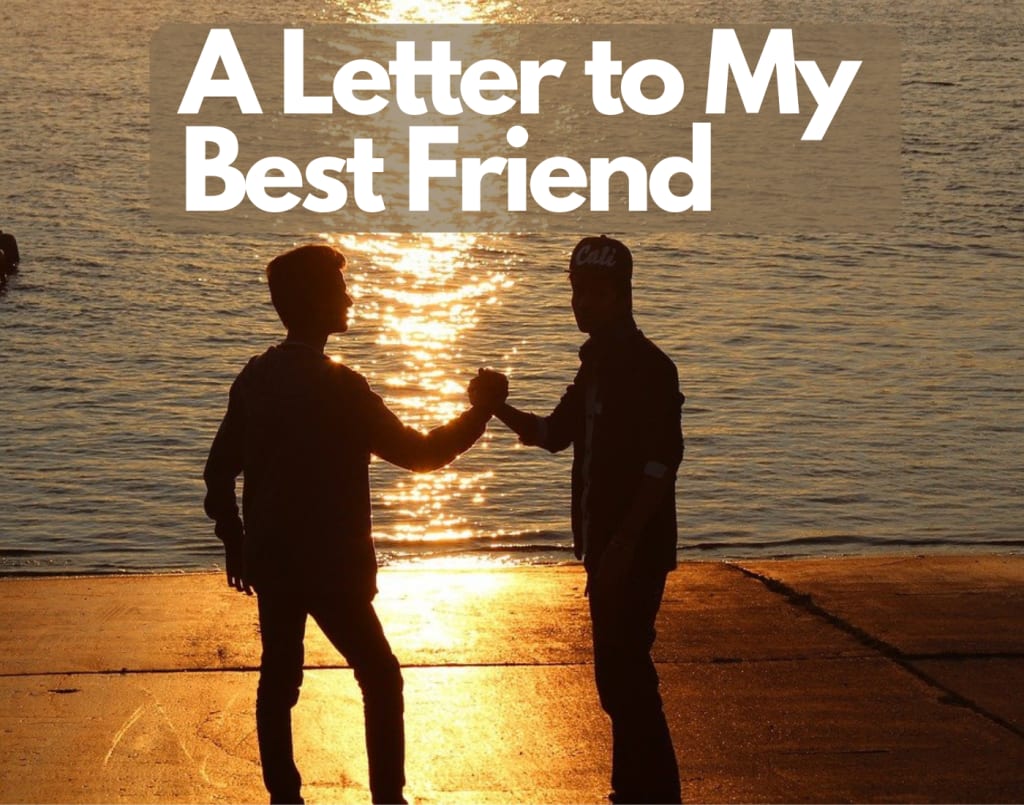 I know all of you have friends and some of them will be your best friends. They are our driving fuel and they motivate us most. You can write an open letter to your best friend who you love. Also, you can send a message to your best friend, stating that how much he or she values you and how they become an integral part of your life.
A letter to your best friend
Dear Best friend,
Before starting anything, I am thanking you for being with me long three years.
I still remember we met at an event, and you were engaged with other friends. You people were so busy scheduling the events. Meanwhile, I got a chance to conduct a small session, and we made a first shake hand.
I didn't expect that you will be with me for three years. Now I can say yes, you are the perfect bestie, god selected for me. I can see that there is a surprise element in both of you. Yes, we both tolerate much, and we are so kind to others.
I am always wondering what karma did I do to meet you during my crisis days. I don't know.
You and I will trust others more than ourselves. This trust becomes my enemy, and most trusted friends treated me like garbage.
You have become my soulmate, and you taught me how to be like you. The instinct of survival I learned from you, which is my driving fuel after that. I know I am not only your bestie. You have molded your character in such a way that people are attracting you like a magnet. You can easily make friends with your kind words and supportive nature.
My mom and dad always heard your name in my home, and they also become your great fans. Although you are getting more treats than me, sometimes I feel jealousy even though I am their son.
You can transform a wrong person into a good soul because you are such a great personality to magnetize them with your words and actions.
Sometimes you wonder, I don't have enough friends around me, yes it is only because of you. You care for me in such a way that my other friends care about me. You hold my hand during my tough days when you are also in pain.
I was worried about you that time because I couldn't wipe your tears. I can remember your face that time, and I will also be with you whenever you need a supporting hand on your shoulder.
After joining a new company, I know you had tough times, but I think you remember those days. I was also beside you for the first travel to the new city. I knew you are nervous those days, regarding how to settle, how to make new friends.
You changed my concept that my best friend will sleepover, plays with me, sit with me most of the time.
Even though you are physically not with me and can still find near to my soul, and getting excited when seeing each other.
I choose you as my best friend. This is my best decision that I ever made.
Your love made me care for others and be more kind instead of giving myself a priority.
I can remember from kick off our relation till now. You have not changed. You understand people at the core level even though they are not expressive. You care about them more than you, and this always amazes me. How could you always behave like that? I never thought I could be a person like you. Eventually, I started changing. The cause is your positive reflection towards me.
You fight people when your loved ones in trouble by others. That beautiful soul is my favorite bestie now. You are not fearful of anyone to talk hardly for your friends. I know you are an indestructible and unconditional friend.
Your powerful voice gave me the courage to fight back others. I still can not count how many lessons you have shared.
Honestly, I can say that you are a strong, passionate, intelligent person who has an angel-like soul.
I remember someone tries to misdirect you at some points, and you showed him the right direction, and now he becomes a good friend.
You saved me all the time. Even sometimes, you had a healthier discussion with my parents regarding my career.
You stood with me and pointed out my strength to choose this career, and after a couple of days, they agreed that I could do whatever I wish to do. How could you understand me deeply, and you explained all the things to them.
After this letter you will call me, will say wow, I am not supposed to be that kind of person you are thinking off.
You can not understand your value. While you are looking yourself wouldn't give much clarity. Because you are not acting, you are living. This is your behavior and is essential to us, who need your support.
Thanking you for being with me always and another godly hand to hold my shoulder to console. You have reached such a height that no one can imagine your importance. Be with me always, and I can promise I will.
Additional Reads : 7 best Camtasia alternative 2020 free and paid
Affiliate programs that pay daily in 2021
Reader insights
Be the first to share your insights about this piece.
Add your insights