A Divorced Woman
Always happy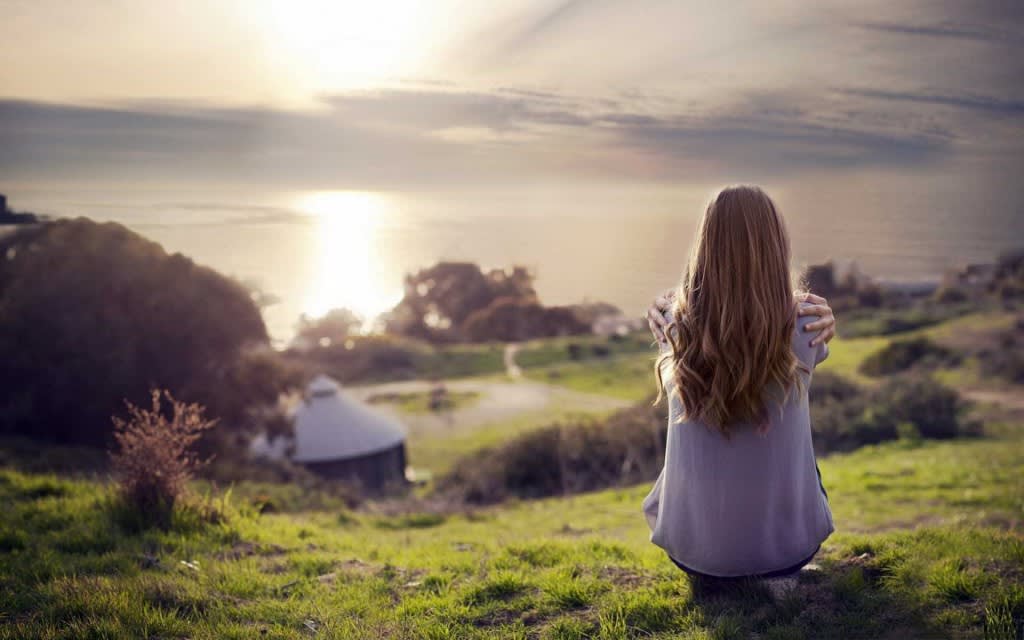 When I was 12 years old, I remember one of my greatest wishes was to fall in love with the perfect guy and get married by the time I was 20 years old. Coming from a family of 12 brothers and sisters, and being the youngest of the six girls, I was only following the examples I got from my older sisters. My mother brought us up with the conviction that a woman's role in this world was to find herself a good, hardworking, and loving guy, get married, have lots of children and live happily ever after.
My mother was very strict. I was not allowed to bring friends to the house or visit my friends at all. The only time I was able to mingle with my school friends was while I was in school. Even when I had some school project that was ordered in groups I was not allowed to go anywhere to contribute to a project. My friends had to lie and include me as if I helped them with the project.
This resulted in me wanting to get out of my house as soon as possible. I was the last girl to be born in my family; by the time I was 12 years old all my older brothers and sisters had already moved out or gotten married. I have a niece that is actually older than me; the rest of my nieces and nephews are all within my age. Those are the kids I grew up around, my nieces and nephews. So I don't really have a close relationship with any of my sisters, since they were not in my life when I was growing up.
Eventually, I ended up getting married at the age of 20 years old. I was married for 10 years and had one beautiful daughter; who is now 27 years old and has given me an adorable grandson and a gorgeous little princess that rock my world. When my daughter left for college, I had the opportunity to start dating again. Eventually, I met a few guys here and there that would love to marry me; fortunately, I don't want to ever get married again.
I remember how hard it was for me when I decided to file for divorce. After all, we all fall in love, and we all think that our love will be different. Our love will last forever. We all want to think that nobody else loves each other as much as we love each other. What most people don't know is that love also fades away for many. Some people choose to stay together, till death do them apart. Others hang in there for years and years, trying to fix their marriage or trying to make it work. Many others stay together for the kids' sake. Others just decide to break it off. I was one of those. I was only 32 years old when I decided to get divorced. My daughter was only six years old.
One of the reasons that kept me tied up to my ex-husband for 10 years was trying to avoid family criticism; and then after I had my daughter, just thinking of the trouble I would go through alone trying to raise my daughter all by myself. We all suffered tremendously: my husband, my daughter and me. We all cried. We all had emotional breakdowns every now and then. We attempted to fix it several times, and it just didn't work. The level of tolerance was no longer there. I decided to move from New York to Florida and started from scratch all by myself. I decided not to date until I got my daughter off to college. Eventually she did, and I started dating a guy here and there, nothing serious on my part though. Being alone for so many years made me cold and guarded.
The problem is that after being on my own for so many years, after sleeping by myself on my king size bed, and enjoying the pleasures of sleeping uninterrupted without having to deal with a man snoring next to me, this came to be something that I truly enjoy. Going to bed all by myself actually became my most favorite part of the entire day, and to this day I prefer sleeping alone.
I can honestly say that I never really feel lonely. I absolutely love being by myself. Sometimes I pick up one of my favorite books and I read for a while before falling asleep. Other times, I get under the covers, grab my remote control and watch a couple of movies or documentaries without ever feeling lonely. I actually find pleasure in being all by myself. Indulging in my own thoughts. I enjoy reading a lot, going to the beach with me, myself and I. I got myself a puppy that keeps me company when I'm home. I got the puppy not because I felt lonely, but because I was traveling up to twelve times a year and needed an excuse to try and stay put. It worked.
I started practicing meditation, signed up for yoga classes, and became my own spiritual guru. I ended up buying book after book that referred me to new books, which now my daughter enjoys reading from time to time.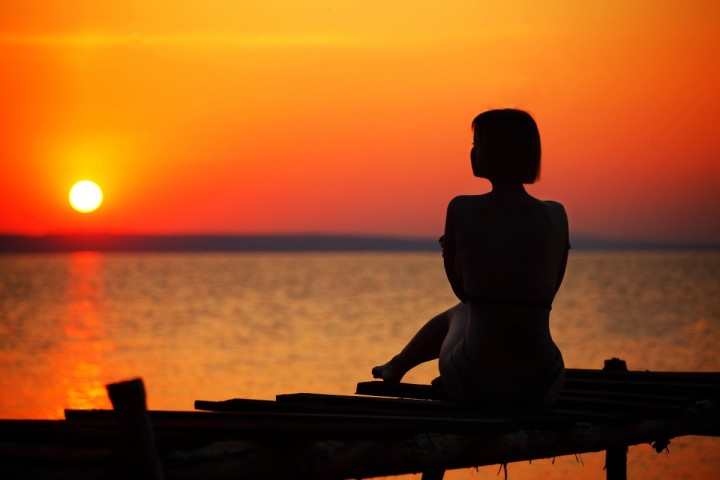 Throughout the years of being single, I've had the freedom to go out every weekend and make new friends. Eventually I did this for a few years to realize that this is not what makes me happy. Going out every weekend to meet up with people that only like to drink alcohol and have boring conversations was not my thing. It is very difficult to meet likeminded people that like to read and have meaningful conversations about life, the universe we live in, our spiritual molecules, our dreams and visions. I discovered that what I enjoy the most is doing things all by myself. I enjoy going to the beach with a great book and hanging out by myself while listening to the waves crashing against themselves on shore. I enjoy getting home, lighting up some candles, and taking a long refreshing shower while listening to meditation or zen music. it makes me feel connected to my own universe.
Spending time with my daughter and grand kids keeps me active. Taking care of them, playing with them, and taking them outdoors to enjoy the pool for a few hours a week is something I look forward. Some people learn how to live alone without ever feeling lonely. Maintaining a balanced lifestyle while taking care of yourself is essential for acquiring inner joy. Many people find joy in being around other people. Many others, like myself, prefer spending time alone. In my, case I go to work, so when I'm working, that's what I focus on. When I leave work, I go home and change into my working out clothes. I put in an hour of exercise at the gym and other times just walking around my neighborhood. One hour of walking equals to three miles burning calories. I don't feel like I need company to go do that. By the time I get home, all pumped up and sweaty, all I want is a nice long shower. Then I look forward to a nice warm cup of tea, get under the covers, read or watch my favorite documentaries until I happily fall asleep. To many people, this lifestyle is boring. To me, is the most amazing feeling of freedom ever.
Adding a couple of getaways on a cruise or to some resort all by myself every so often is also something I enjoy. I don't need the company of a man or woman to make me feel whole. I believe we are all connected anyway.
Written with love by:
Jeannette Perez
Spreading love and light.