A Blind Twist
Fictional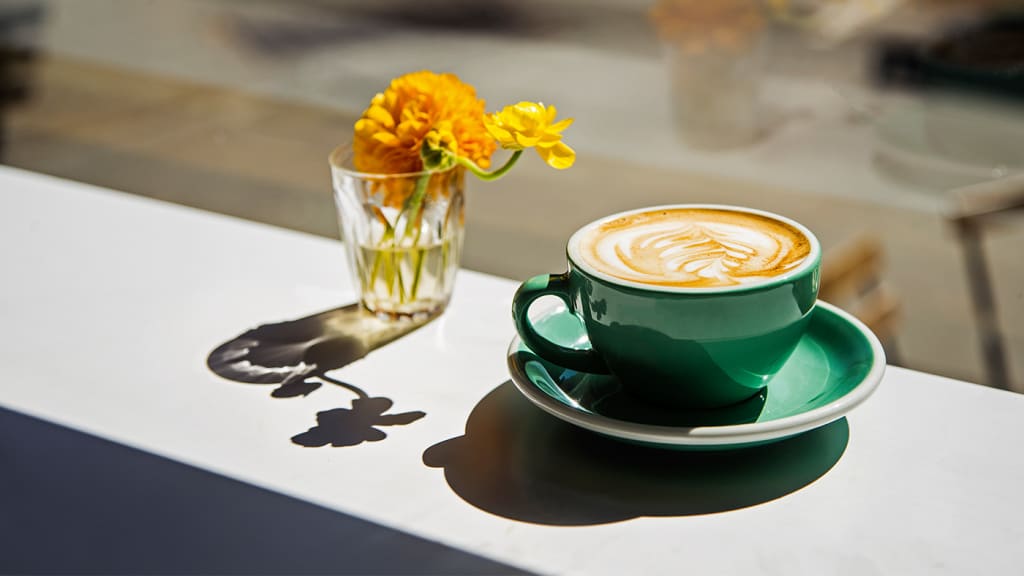 The feeling of excitement filled my stomach, making it want to drop. This rushing, enjoyable yet sickening feeling ran through my veins. When my eyeliner came out as perfect as liquid liner can be, I continued my dance to Taylor Swift. My toilet almost breaking when I jumped on top using the foundation brush as my microphone.
I walked out of the bathroom into the small space I call a living room. My steps held a beat and you could easily tell I was in an amazing mood. The weatherman on my television talked about the sunny weather. I opened the small mirror in my hands and bursted for joy when I saw that my lipstick didn't leave a mark on my teeth. On my way out, I took one last look and my red hair held such volume that it almost engulfed my head.
I stepped out of the apartment and didn't hesitate to slam the door behind me. Yes, the walls did shake and I'm pretty sure I knocked over a painting. It cheap anyways and can easily be replaced. I walked out of the crappy building I sleep in and into the filth area I live in.
The entire country should just throw this entire area away, it was filthy with garbage and looked almost grey. I swear I'm the only colorful thing here. People seem to have gotten used to it and there is nothing I want to do than slap some color on these buildings.
It felt like miles that I have walked but not a second of pain did I feel in my feet. My smile grew when I stepped onto the city floors. My smile grew even larger and my pace quickened when I saw the cafe I was supposed to be in.
Taking a seat in their outdoor tables, I had gotten a yes for the wait. The white flowers were placed in the center on the table and matched the green cup I had perfectly. The umbrella over my head blocked out the blinding sun from my vision. Today was a good day, so far.
Ten minutes I have been sitting in this metal chair, he was ten minutes late. The sun's heat went straight through the plastic umbrella and the flowers began to slowly decay. I went to grab my purse and tea.
"June?" A voice called out behind me. I turned around and met my perfect match, according to the internet. He had black slicked back hair. He was freshly shaved and his eyes were absolutely gorgeous.
"Yes, you must be Corey?" Corey, his name felt foreign in my mouth. He replied with a yes and sat across from me. I slowly sat back down, eyeing him.
Corey ordered for both of us and I didn't stop him, he will be the one paying. He started the conversation, his voice was as if angels were speaking through his mouth and you could see his teeth sparkle in the sun. It was extremely easy to speak to this man and when the wind blew, I stopped talking because his scent filled my nose and for a moment I couldn't breathe air.
We talked for hours on end about anything. People began to leave but we didn't notice their moving bodies. We were too focused on each other. He seemed so interested in the words I spoke and he had an amazing life.
Apparently, every month he went on a trip out of the country. He's been skydiving in the United States, canoeing in the Amazon River, hunting in Australia, and much more. He's been on adventures all over the world, and me? For the past three weekends, I've been locked in my apartment watching law and order with no sleep. I've managed to clean out my fridge of any food I've had in a day and complete trashed my apartment in three seconds flat.
When I told him this, Corey just chuckled at me and called me adorable. I felt completely comfortable on telling him my lazy side. We would've talked until two in the morning if it weren't for the waiter telling us they were now closed. Our night didn't stop there.
Corey took me around the city and even on the beach. Laughs, smiles, and stories were exchanged throughout the night. I didn't even realize my throbbing feet until I dropped on my bed when I got home.
......
15 years later.....
I smiled at the first time I met my husband, Corey. Unfortunately, I was forced out of my mind by my screaming lawyer.
"Mr. Matthews that is highly inappropriate!" I looked over to Corey who had a flirty look in his eyes and a sly smile.
I sighed and looked down, "enough, Corey." He mearly chuckled and went to be on his phone.
My lawyer fixed his glasses, "now, shall we talk about the divorce?"
I nodded my head and Corey stood up, walking away, "whatever, I'm going on a date."
My head dropped in my hands as my life fell apart in front of me, "how could I not have noticed he was gay? He was too perfect."