8 FAQs About Getting a Divorce
Thinking about filing for divorce? These 8 frequently asked questions—and answers—can help.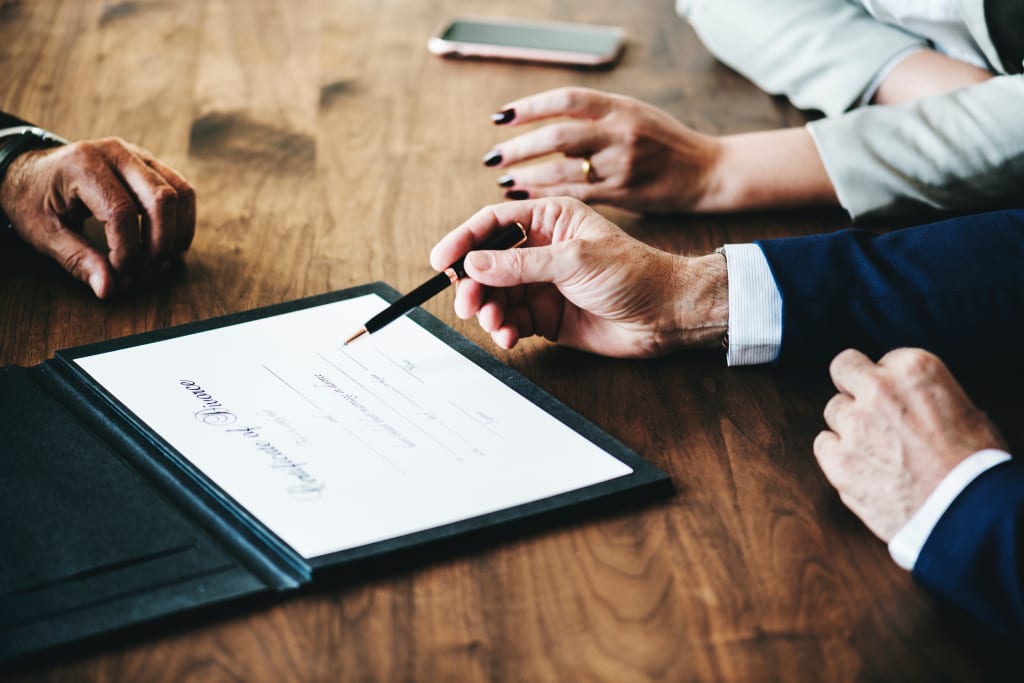 Image Provided by Pixabay
We all want to believe in a happily ever after when it comes to marriage. Unfortunately, some unions won't be 'til death do you part and may get messy when the subject of divorce is presented. While it appears millennials are causing the divorce rate to drop in the United States, roughly 40 to 50 percent of married couples still divorce in the U.S.
Divorce isn't uncommon, yet lots of questions can arise when trying to navigate through this difficult time: is this the right thing? How do I take the first step? What happens to our house? With the help of experienced Austin divorce lawyer Abraham Kant, I've compiled a list of the most frequently asked questions—and answers—to give you expert advice.
How do I know I'm doing the right thing?
Ultimately, only you know your situation. Others opinions on what you should do, what is "best," and what will happen after a divorce may influence you, but do not allow them to be the deciding factor. Only you can decide what is best for you and your family.
How do I even start the divorce process?
You will need to file an original petition for divorce with the respective court in your county, and subsequently, divorce papers will be served to your spouse. When filing, you will have the option of filing for a temporary restraining order that will prevent the other spouse from selling or destroying shared property. You must also decide on a reason for the divorce; no-fault divorces are the most common.
What if my spouse doesn't want a divorce?
No one can stop you from getting a divorce if you want one. While your spouse may make things difficult or complicated, ultimately you have the right to end your marriage. Be sure to follow the proper legal procedure as a judge can deny your divorce, which may require you to restart the process.
Do I need a lawyer or should I look to mediation and alternative dispute resolutions?
Some couples find meditation helpful while others don't, thus moving straight to court. For some couples, alternative dispute resolutions, such as collaborative law, may be the best fit.
What should I look for when selecting a divorce lawyer?
First things first, schedule an initial consultation; many times, it's free. Abraham Kant notes there is no substitute for an in-person consultation. He states, "you need to be confident in your attorney's experience both with the law and local rules, but also feel you can relate to the attorney on a personal level. This is a person who will have short, but powerful impact on your life and that of your family's."
It is also important to consider cost, though this should not be the deciding factor. As long as the attorney's rate is competitive in the area, you should focus on other factors.
How much should a divorce lawyer cost?
The cost of a divorce attorney depends on his or her fee setup; some divorce attorneys offer flat fees for uncontested divorces, others charge retainer fees, billing against the hours they spend on a case in a month. While many factors affect a divorce lawyers' fees, in a nationwide divorce survey conducted by Nolo, the average hourly rate was found to be $250.
What will happen to my belongings?
Typically, spouses will retain their individual property that was owned before the marriage, and community property, or property gained during the marriage, will be split. Pets are also considered to be property during a divorce and may require a spouse to surrender his or her claim of ownership.
What will happen to my kids?
If you are seriously considering divorce and have minor children, child custody arrangements should be one of your first considerations. Ultimately, the court will prioritize the best interests for the child and not the wishes of either parent.
Divorce proceedings can, and often do, have an enormous effect on one's life. Before beginning or proceeding with the divorce process, consider the answers to these frequently asked questions to help guide you. Only you know what is best for you and your family!