7-year-old Charlotte attended the event stunned the audience, worth 30 billion far more than his brother George
On her first visit alone with her parents - Prince William and Princess Kate - without her brother and younger brother, but without any stage fright, she stole the hearts of everyone present again and again with her full of energy, lovely performance and drop-dead gestures.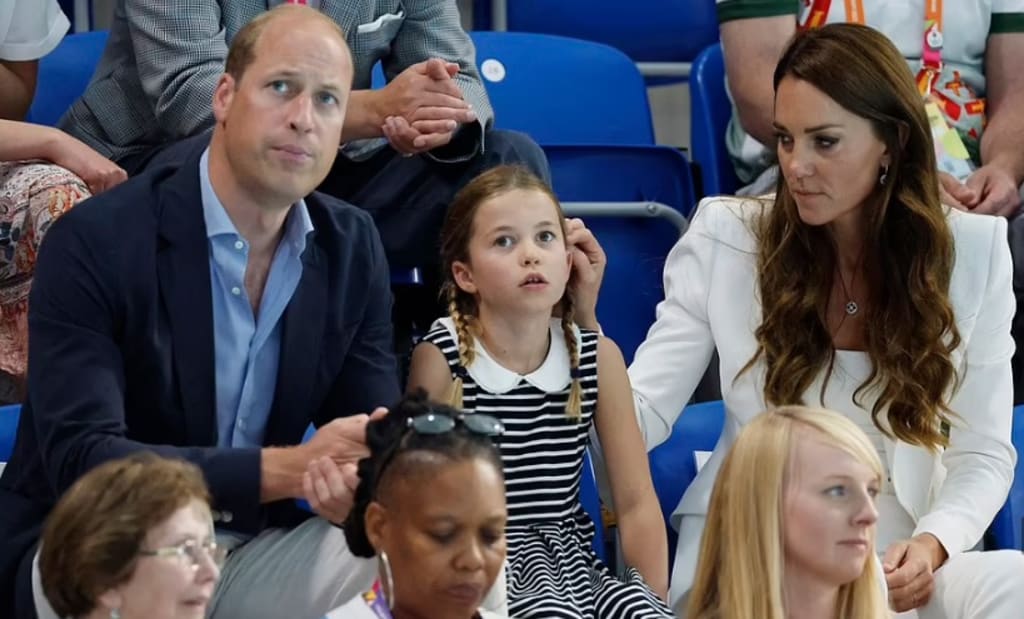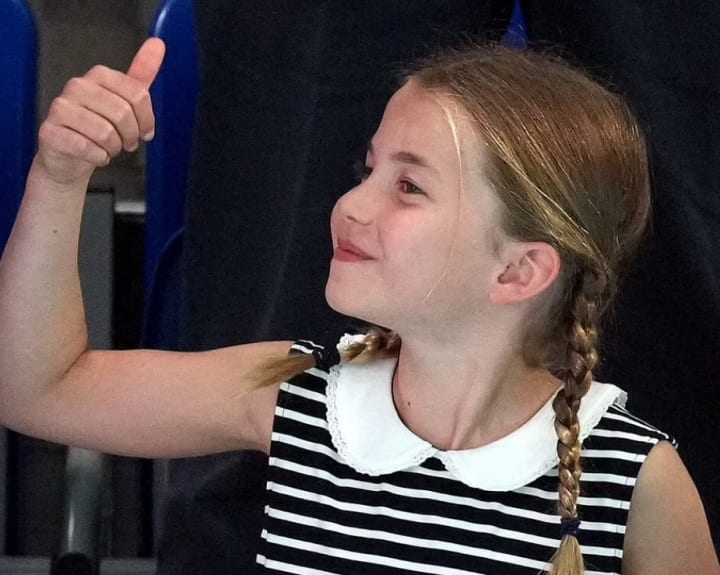 It always feels like not long ago she was just a newborn baby, and in the blink of an eye she has grown into a little princess who knows her manners.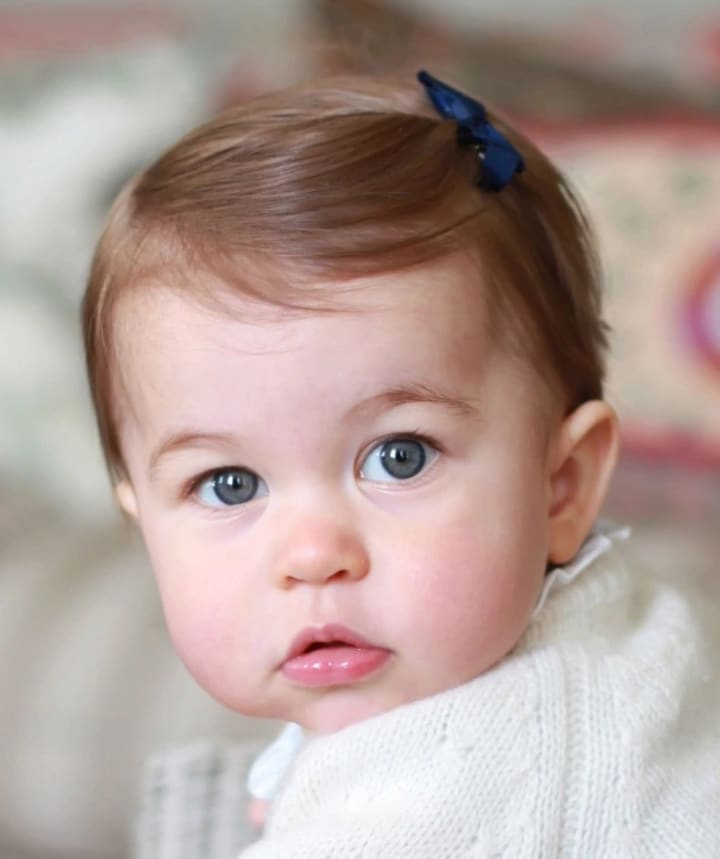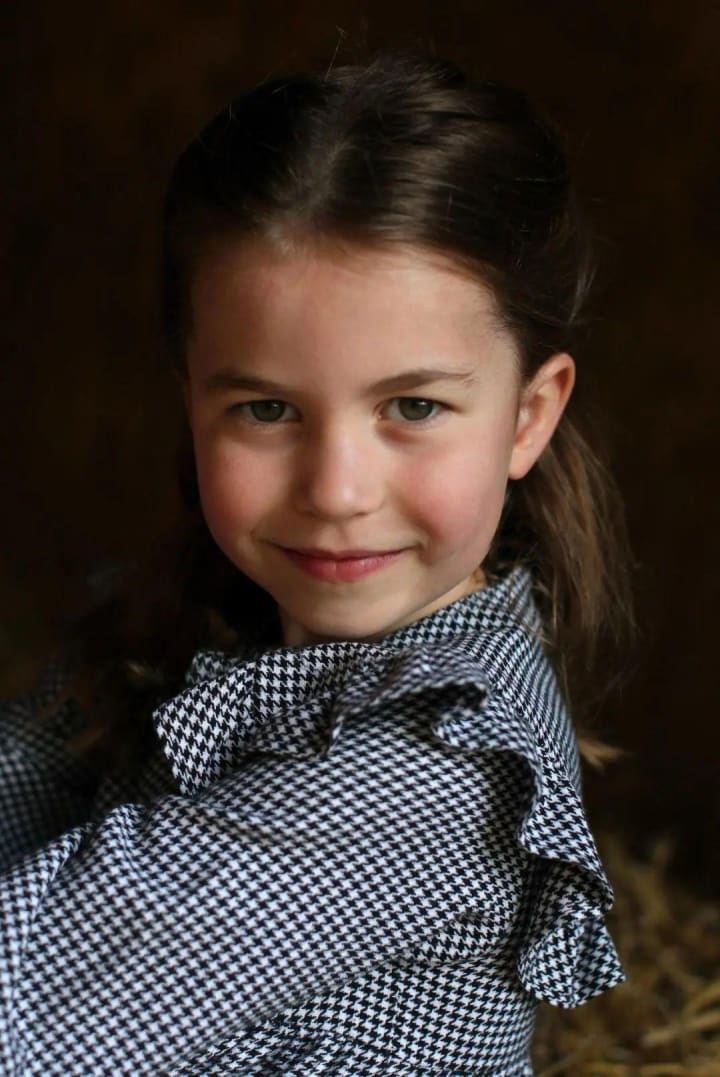 Not only can hold a big scene, is praised to have the queen's aura, but also fashion icon, every time she appeared have set off a media frenzy, her clothes, accessories, supplies are sought after, the value is estimated to be as high as 3.26 billion pounds, is the royal family's young generation in the highest value, than her brother George also higher than 1 billion pounds.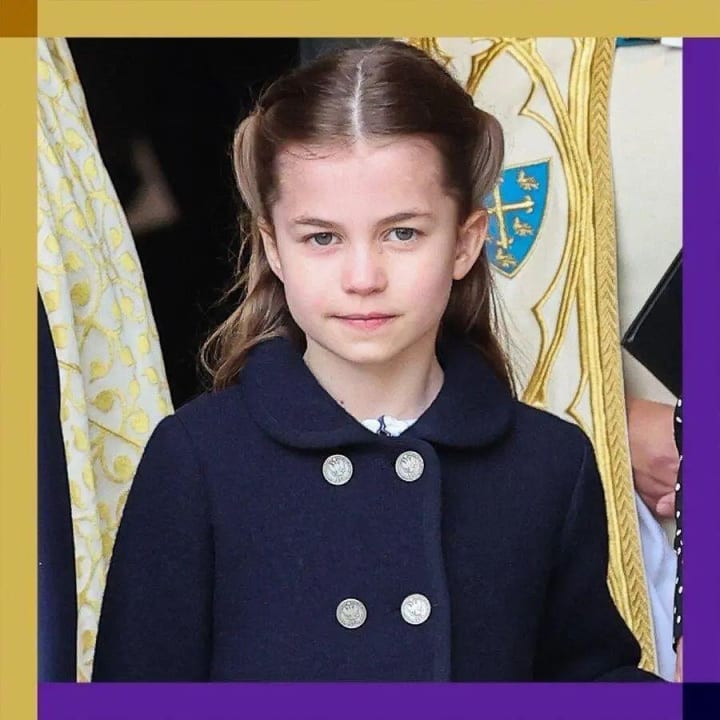 From a cute child to a well-rounded, intellectual, physical and aesthetic development of the most beloved British little princess, how exactly is it raised?As a princess, she grew up with top educational resources and an upbringing.Princess Charlotte, born in 2015, was sent to Wilcox Nursery School not far from her home at Kensington Palace when she was 2 years old.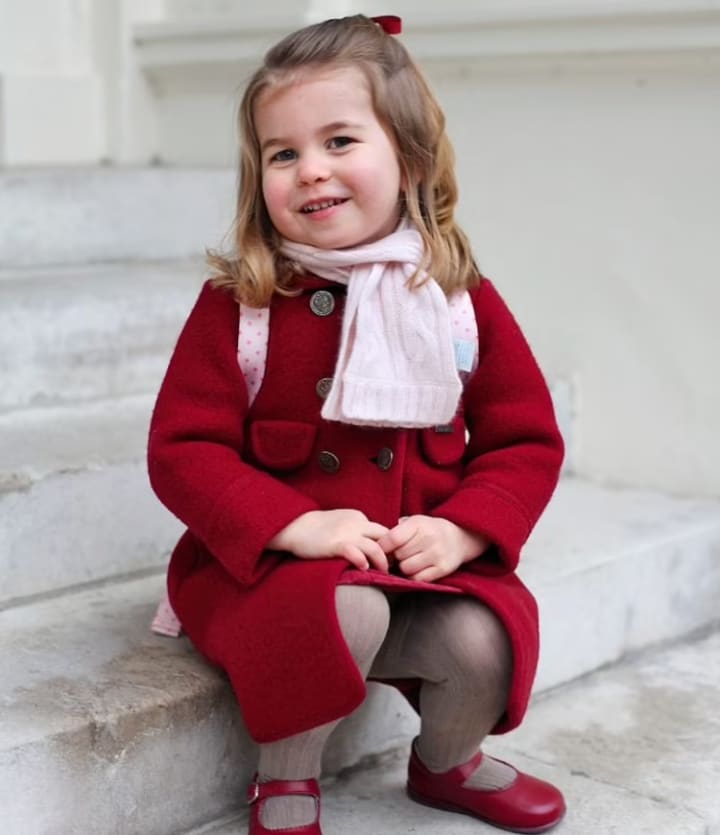 This nursery is a high-end private nursery, located at Holy Trinity Church in London, and is run by women.
They have a very strict admissions process and many parents register their children from the time they are born.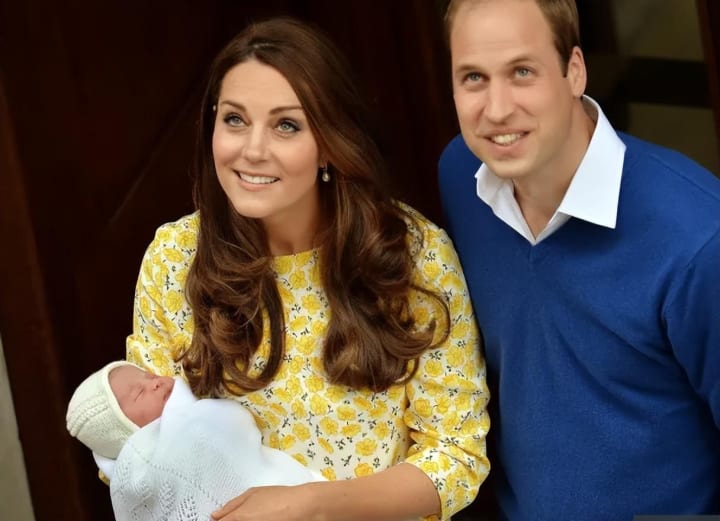 What does a child like Charlotte, age 2, learn here?
The kindergarten is open from 9 a.m. to 12 p.m. for children ages 2-5 in what is considered the "older" class, where children are free to play and begin the first phase of learning.
"Learning to read, write, and understand simple numbers with minimal stress".
From 2 to 4 p.m., the program is open to younger children and is considered a "small class" with a wide range of content, including art and music.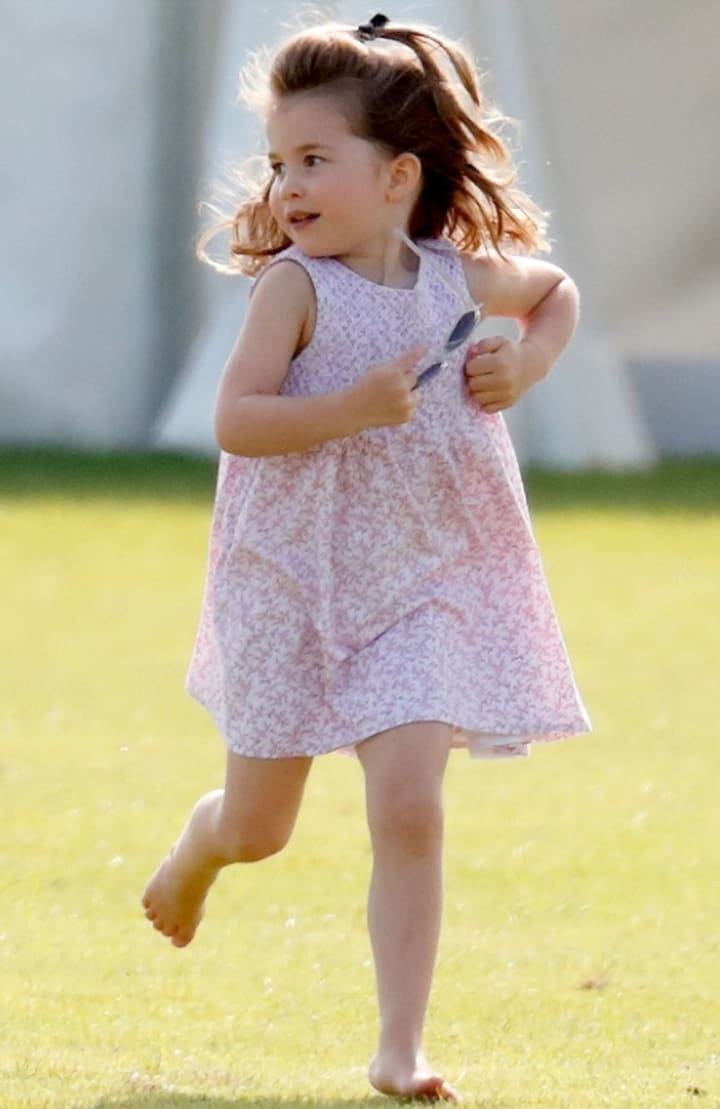 This nursery aims to raise happy and healthy children, and these principles coincide with Kate's principles of child rearing, it is only natural that she would send Charlotte in.
Charlotte is aggressive by nature, and her nickname in the nursery is Warrior Princess.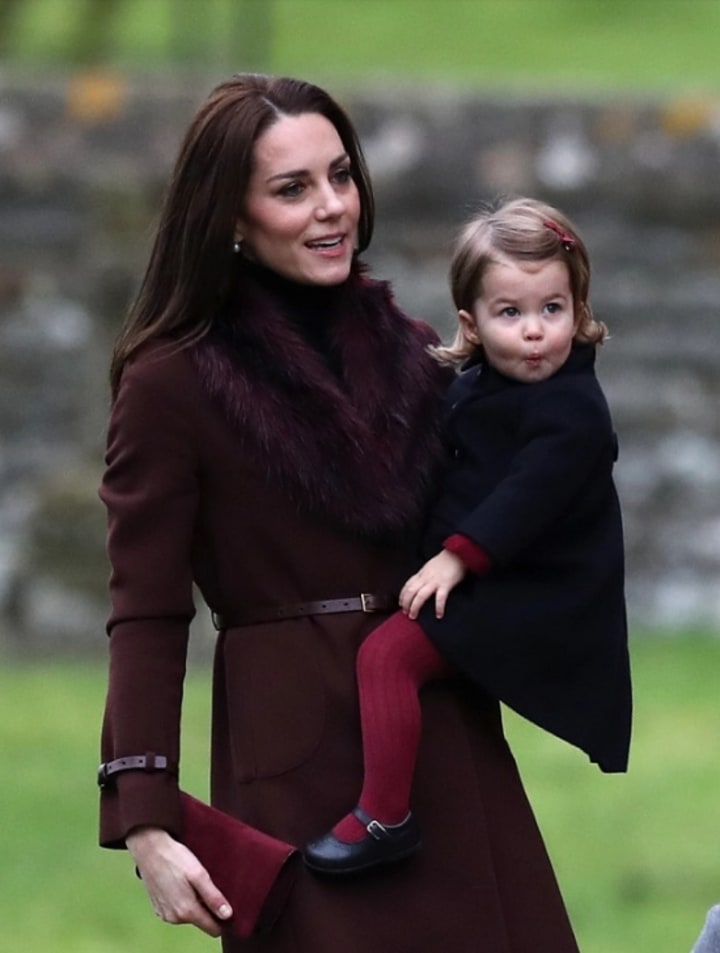 But in addition to playing, Charlotte apparently also received some initial systematic learning, and just over a year later, at the age of 4, she "graduated" from kindergarten and enrolled in her brother George's private school in London, Thomas Battersea.
This is a co-educational school in London, known for its "well-rounded education" that emphasizes both character and academic achievement.
Although 4-year-old Charlotte is still a small child, she is not at all afraid to enter an unfamiliar environment and is happy to be going to school with her brother.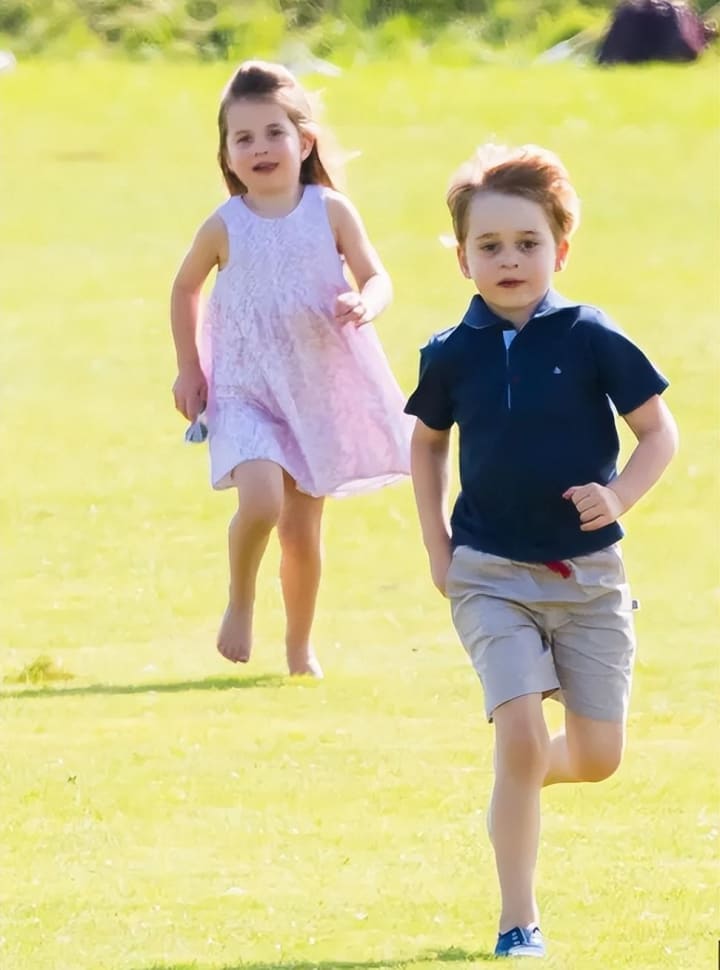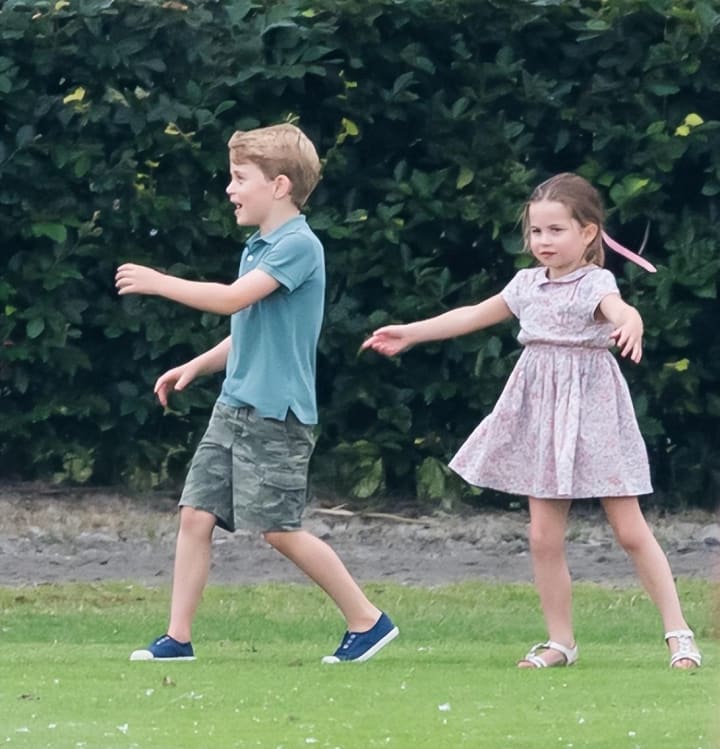 They study a wide range of subjects, and from the first day of school, they are taught art, ballet, drama, French, music, and sports, among others, by professional teachers.
(Earlier Prince William revealed that George likes ballet lessons and was mocked by an American host.)
Inclusion, too, is one of the reasons why William and Kate look to this school. The school's students have a wide range of nationalities and backgrounds, and even the students "speak 19 different languages" at home.
The diversity of the student body is also important to the princes and princesses, after all, their identity to face a variety of different people.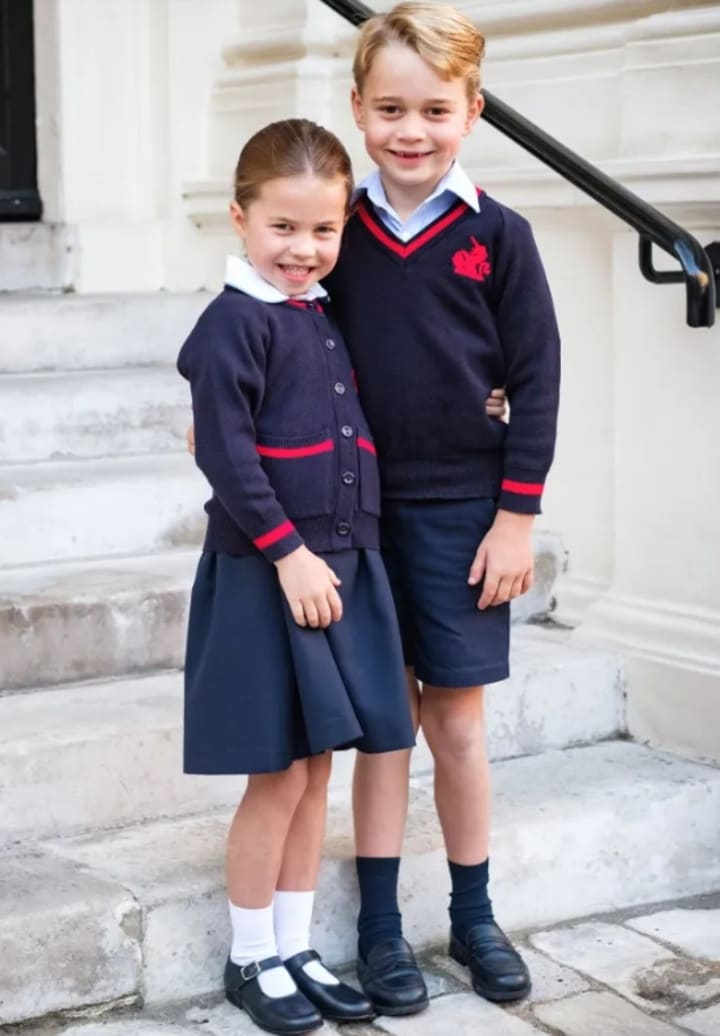 Most of the students at this school will later go on to Eton, Cambridge and other top universities in the world, but for Charlotte, a top education alone is not enough to become the most popular little princess.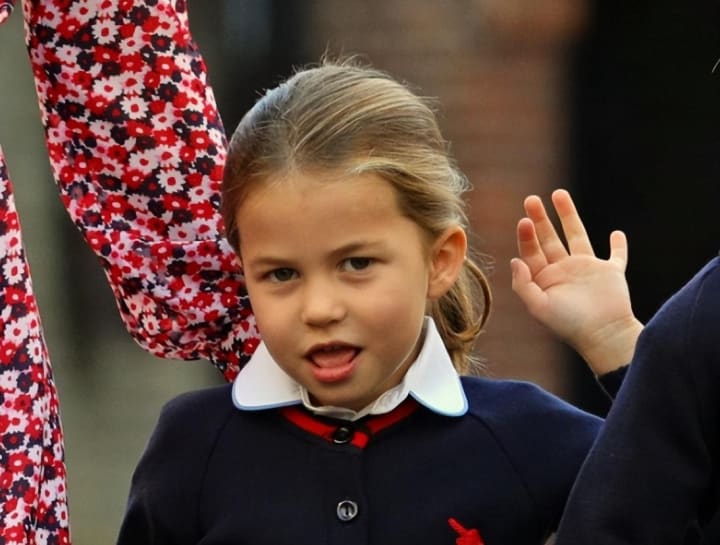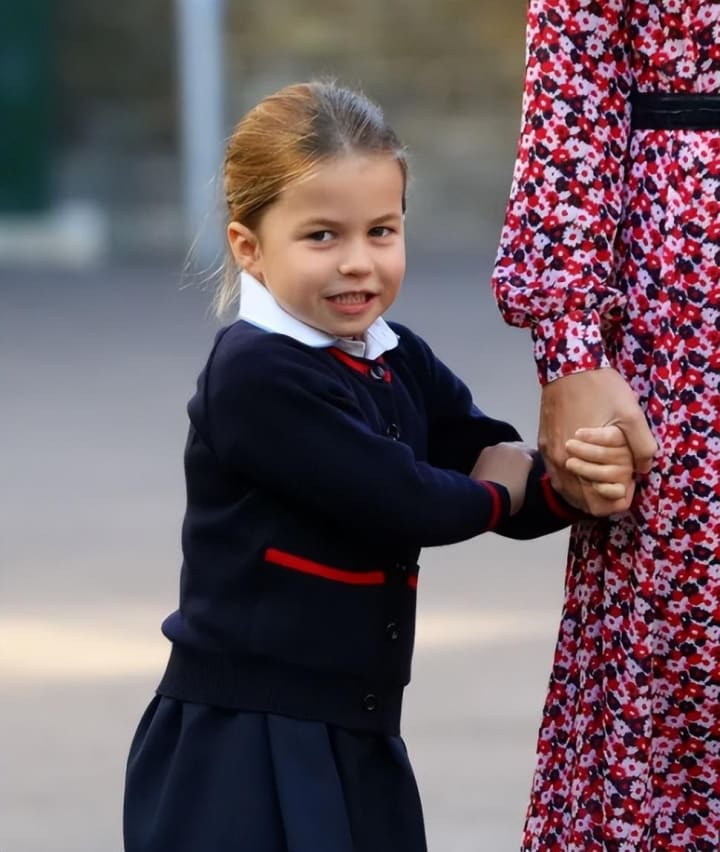 William and Kate's parenting style, the family atmosphere they create is also very important.
The parents have previously said that their parenting style is very modern, not letting their children become naughty, but letting them explain themselves why they do what they do and having a conversation about it so that they can express themselves and then calm down.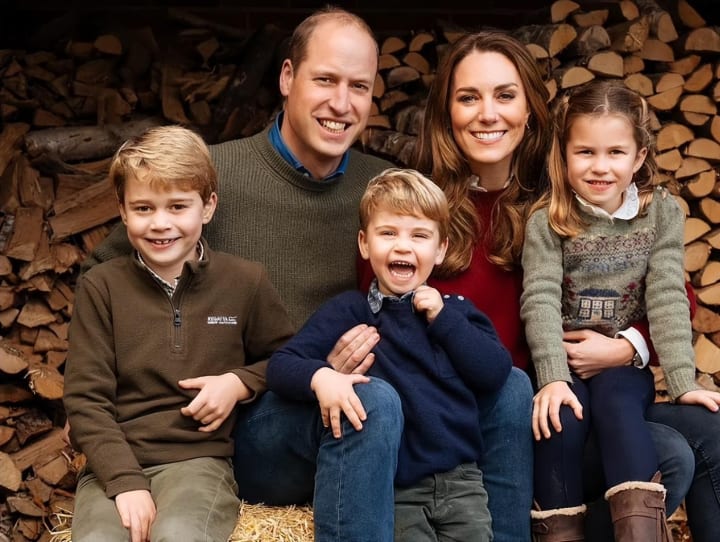 Charlotte, an active and outgoing child, was able to behave in a formal setting without suppressing her natural instincts, in large part because of good parenting.
A recent example was when the three of them went together to cheer on the athletes at the Commonwealth Games, and she was the only child, without her brother George and brother Louis.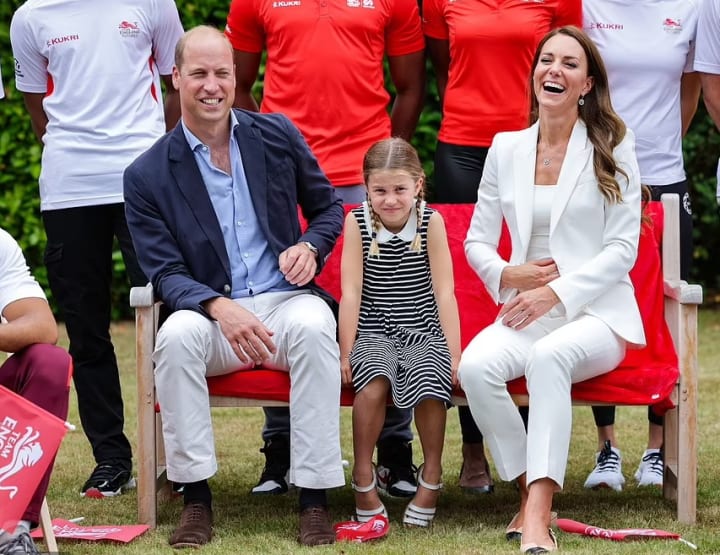 They first went to the Aquatic Center and watched the men's swimming preliminaries, and boy, did Charlotte watch with total devotion.
Applauded at the highlights.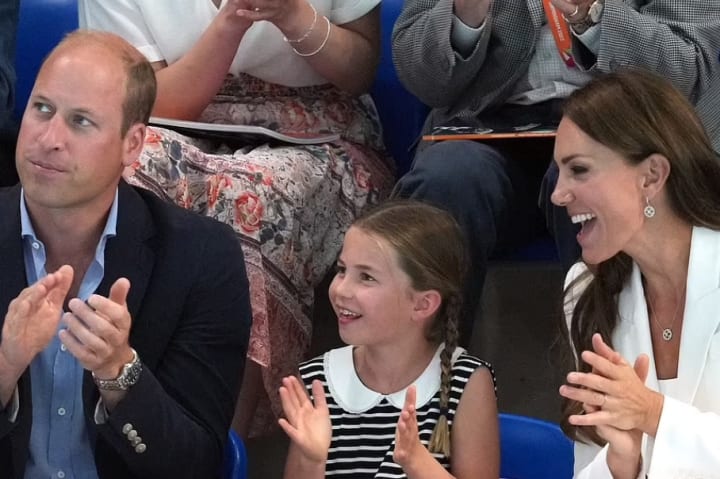 Looked nervous, so hanging eyes did not stare out.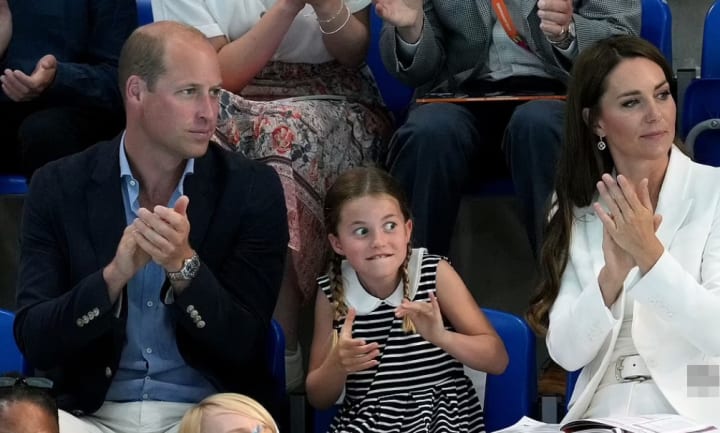 A little lost, so deflated mouth.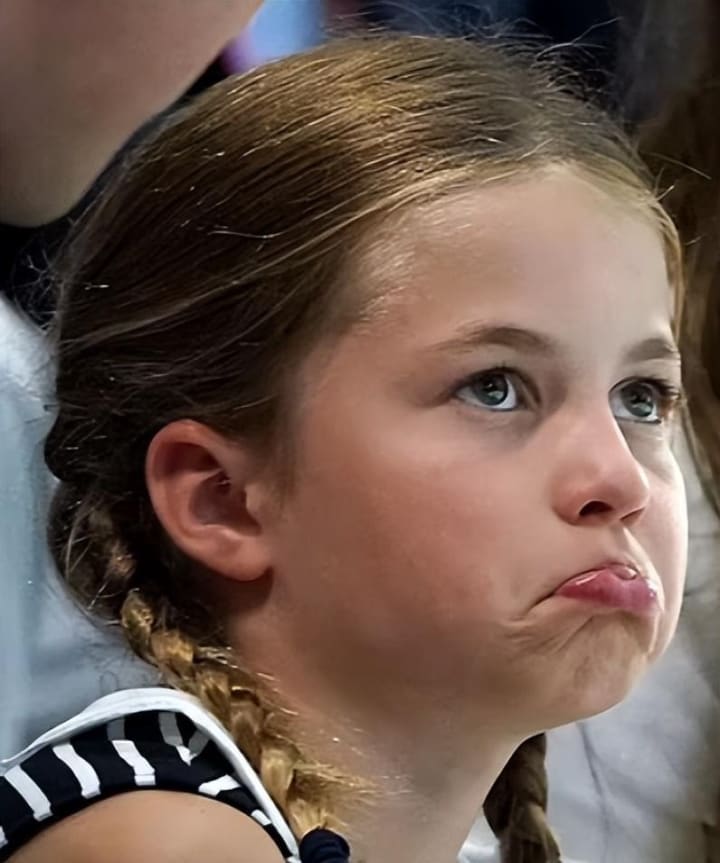 It was so nice to talk with my mom.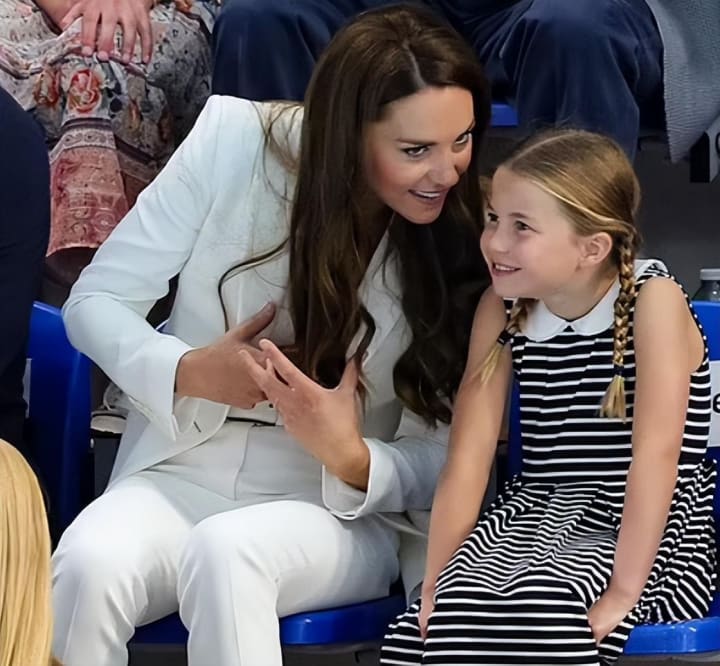 After watching the swimming competition also gave her father a thumbs up, too cute!
This family interaction is very interesting, in general, William Kate basically will not suppress Charlotte's nature, but from the side of the "auxiliary", always pay attention to her emotions, see her tired to comfort her, some natural small details on the poke.
During the whole visit, Charlotte is very curious about the surroundings and people, sometimes a little uncomfortable, William will put his arm around her shoulders, in her ears to say some words of comfort.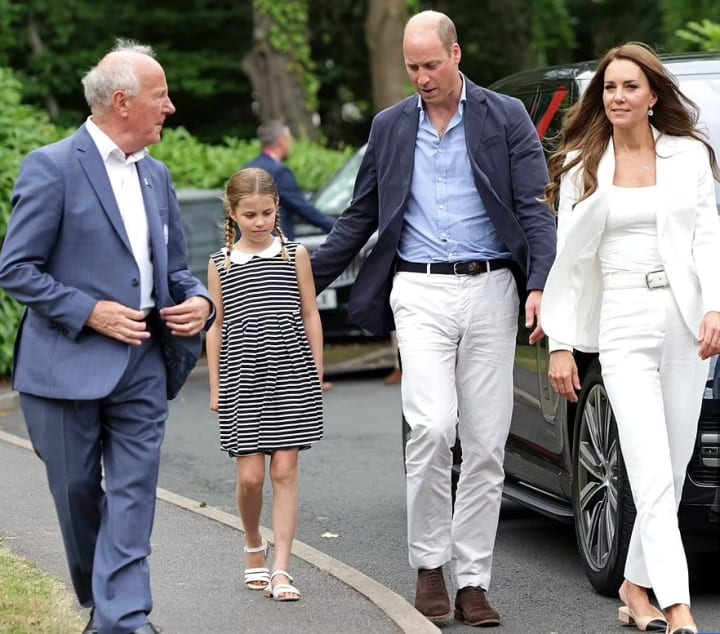 Kate would also hold her hand, letting her know that her parents were close by and able to move about on official business without fear.
After watching the swim meet, the family visited another program that supports young athletes, and Charlotte's standard royal handshake came back to haunt her.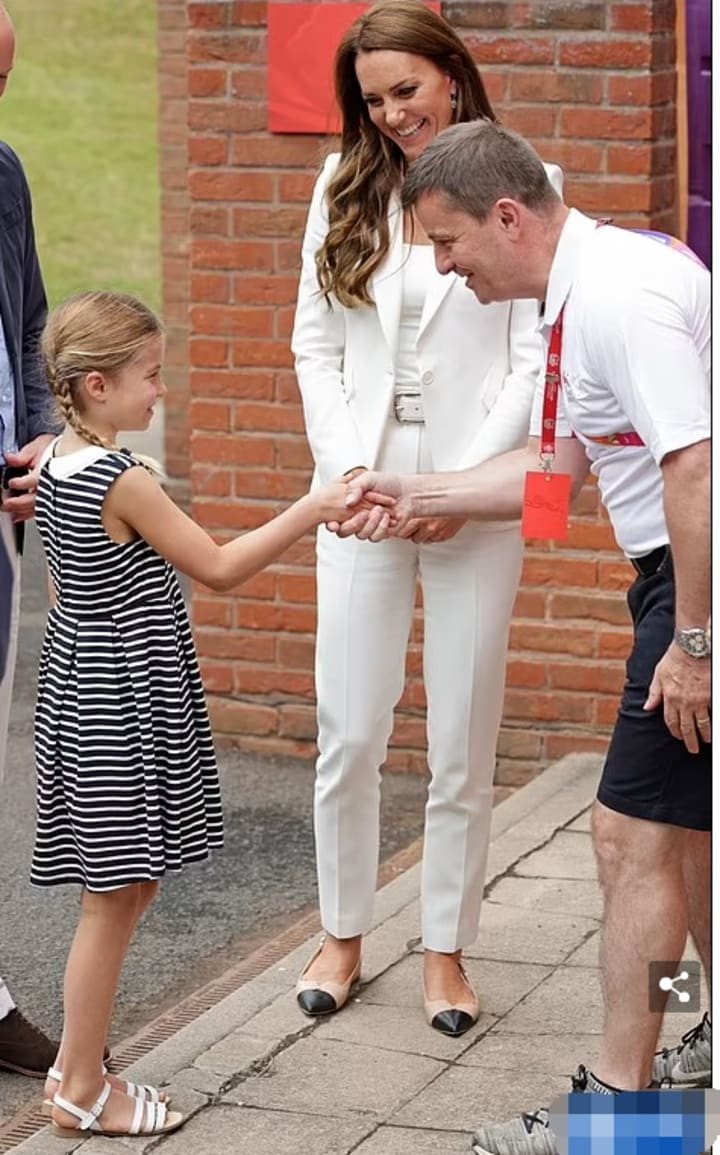 As a princess, although only 7 years old, she would join in the conversation.
In this program, William Kate chats with the organizers of this event, and they make a conscious effort to include Charlotte, so that she feels involved and also more comfortable communicating and expressing herself with strangers.
This is not a difficult task for Charlotte, who is an extrovert. The organizers asked her questions about sports and she easily replied.
"I like gymnastics."
Kate went on to explain that
"Charlotte (at home) spends most of her time doing handstands and cartwheels."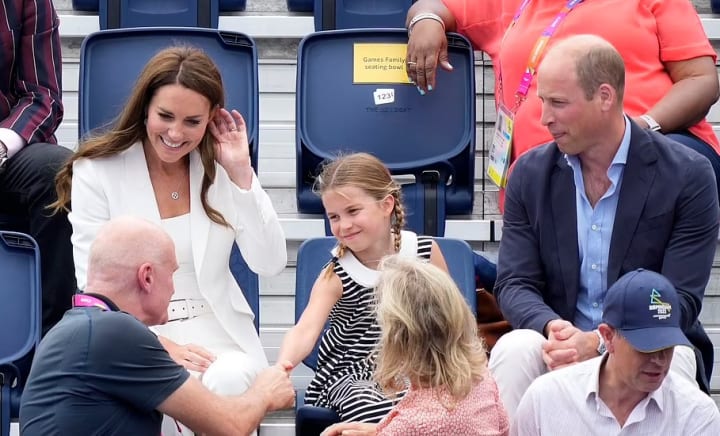 These royal parents are very supportive of their children's hobbies.
Whether it's ballet for George or gymnastics for Charlotte, they're all for it, and William and Kate are proud to talk about it in their daily chats.
For example, Charlotte recently enjoyed playing soccer, and when William visited the England women's soccer team, he said that Charlotte's "goal scoring ability is very good" and proudly said that his daughter is a "future star".His care for his daughter can be seen in the details of many public occasions, the family of three together to the Commonwealth Games day, to the back, Charlotte is obviously a little less energy.
Sitting in the stands, tired and bashful.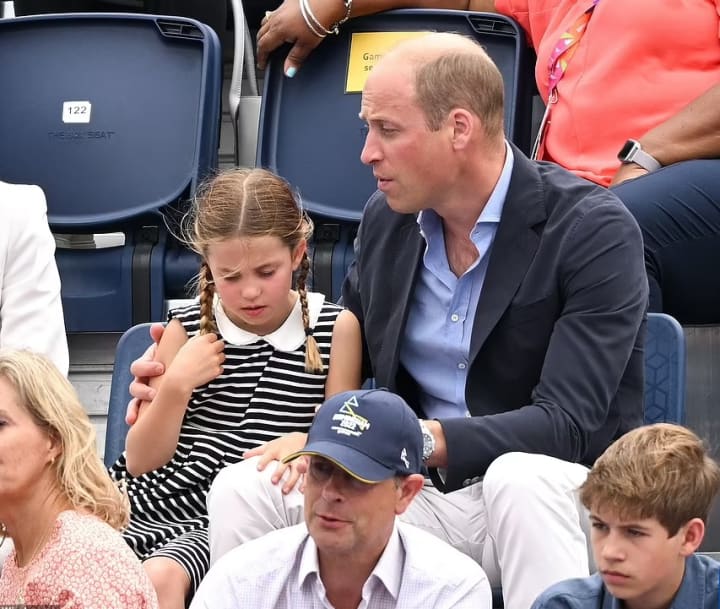 William was beside himself to keep an eye on her state, patting her head and putting his arm around her.
Finally, watching her favorite gymnastics competition, Charlotte again full of blood, can be called the most high in the audience, in the stands to raise their hands especially excited cheer.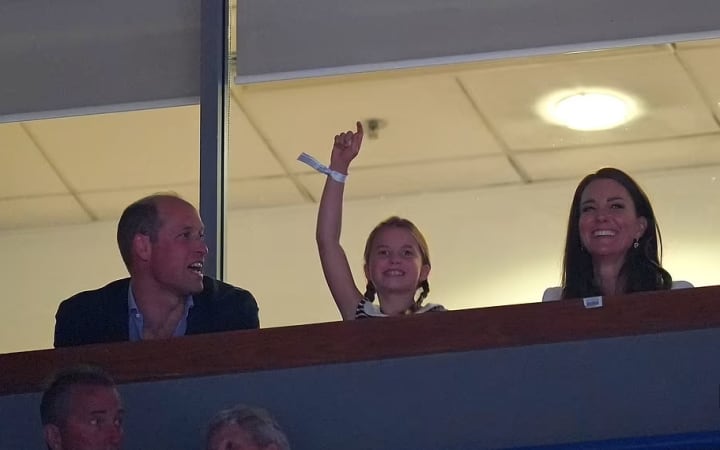 The atmosphere of the family also became super happy because of her.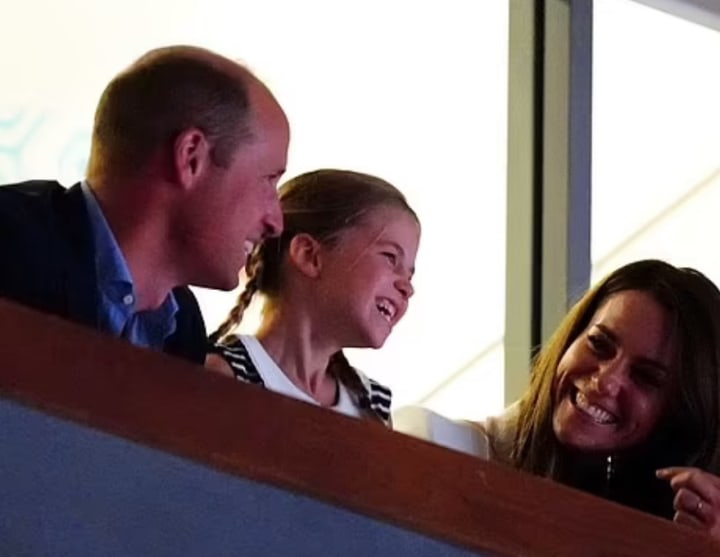 This scene was almost a daily part of their lives, as William had previously described
"Most mornings, Charlotte and George would have a big fight over what song to play.
One of the kids' favorite songs now is 'waka waka' by (Latin diva) Shakira."
It's as if you can see a lively, energetic Charlotte in his words.
"(The kids) would have a lot of hip action listening to the song, and a lot of dressing up. Charlotte, especially, would run around the kitchen in her dress and ballet outfit.
She went completely crazy playing and Louis would follow her around and do the exact same moves as she did. It was a really fun time watching the kids enjoy dancing, singing and running around like crazy."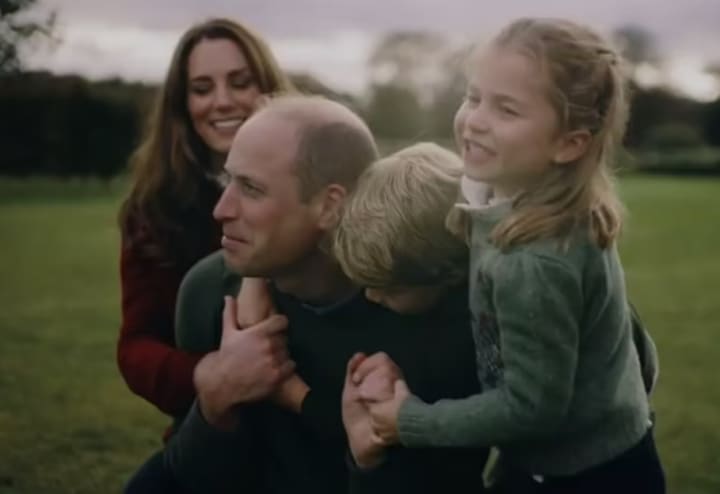 It is also clear from here that not only her parents, but also Charlotte and her brother have a strong connection with each other. She and her brother George are only 1 year apart, almost considered the same age.
It's hard not to be close when you've been going to the same school since you were a kid and almost going in and out together.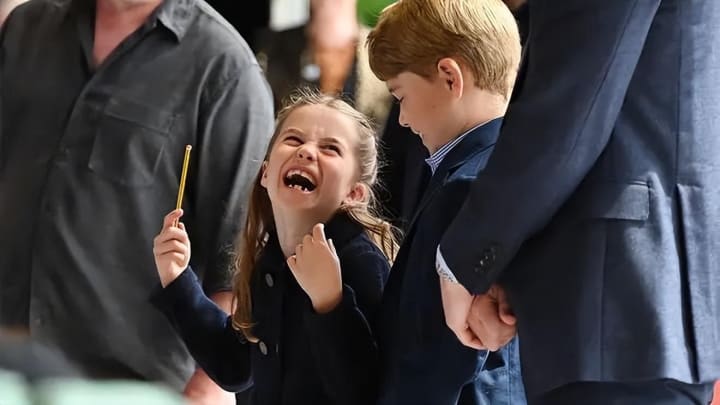 George will be very happy when Charlotte and he go to the same school.
Charlotte will give her brother a small flower in between "attending business".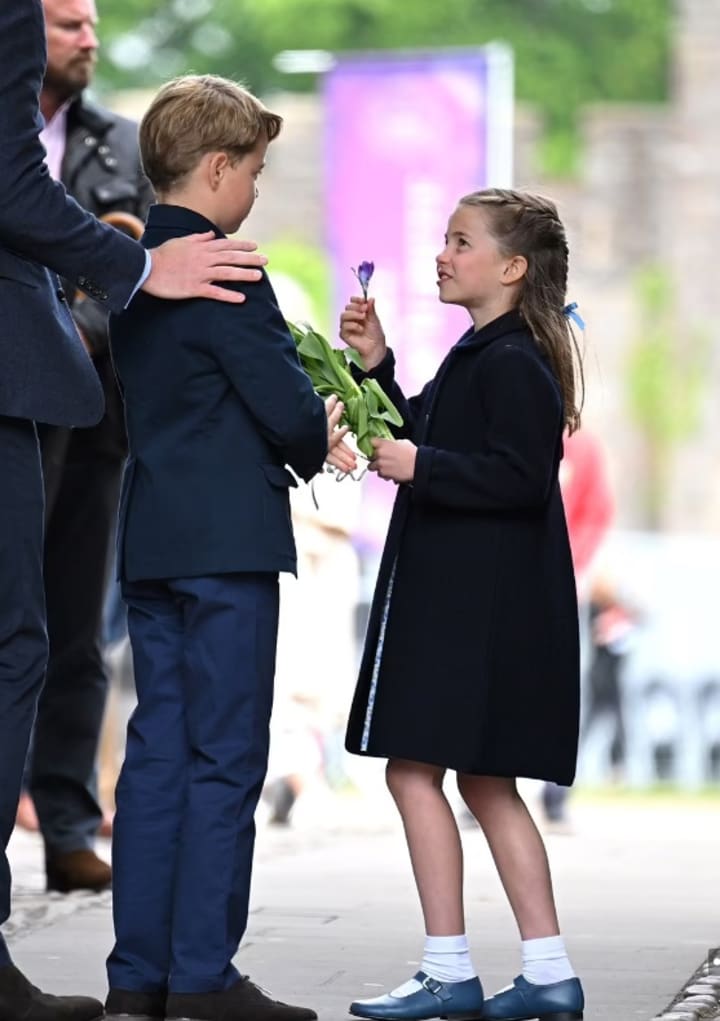 A source had said. "They are close in age and spend a lot of time together. (It can be harder to play (with children outside the royal family), so they have learned to rely on each other."
As the Queen said, although they are siblings, it is usually Charlotte who takes care of George more for personality reasons.
The youngest, Louis, is Charlotte's little "tag-along" behind her and a little brother who needs to be kept in check.
So, Charlotte became the boss of the three children, and this was evident in the Platinum Jubilee event. Louis was naughty and would be warned by Charlotte's "fist". He waved his hand blindly, Charlotte would press his hand down.
George also can not escape his sister's "supervision", in the Buckingham Palace balcony, his hands a not put right, was reminded by Charlotte, and then rushed to do according to his sister's instructions, see the crowd laughing to the point of no return, called "Queen Charlotte" ~.
In fact, the most crucial reason for Charlotte's popularity lies in her own charm, she seems to have a magical power, no matter what grand occasion she appears in, can be like a "little queen" as full of confidence.
This trait is obviously natural, probably inherited from the Queen from generation to generation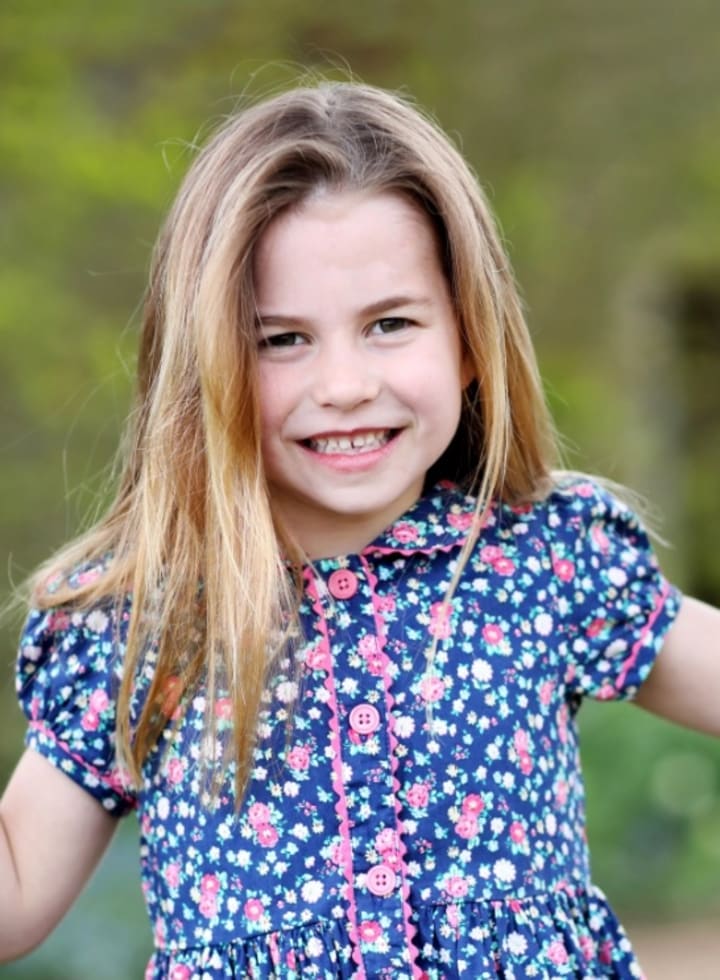 Although she is only 7 years old, she already has her own presence in the royal family, as if she is a natural leader, which makes people look forward to her future.
I hope Charlotte can always maintain such a positive nature and motivation, to be the best princess it ~