6 Articles You Must Read If Going Through a Divorce
Resources for divorcing couples who have children, own a business, are selling a house, or just need a laugh.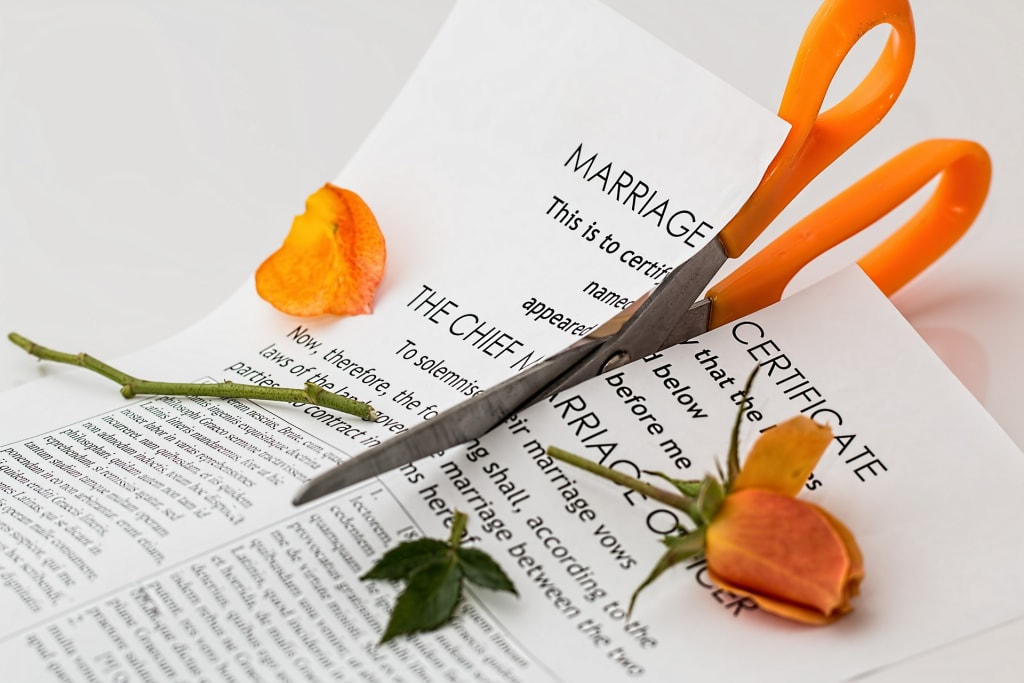 Image credit: https://pixabay.com/users/stevepb-282134/
Divorce is a difficult process, and it can seem overwhelming at times. The mountains of paperwork, the numerous laws and situations that can arise, hiring an attorney, the challenge of maintaining a civil relationship with your ex-partner--it's a lot to take on while simultaneously dealing with the heartbreak of a marriage ending.
When couples first embark on the divorce process, many are unsure of where to start. This guide was created to help those in the situation cut through some of the confusion and make the entire process feel a little more manageable. Whether you are getting ready to file or finalize, the information in the articles below can help make your transition to single life go as smoothly as possible.
6 Articles You Must Read If Going Through a Divorce
1. If You Don't Feel Prepared
Nobody is truly prepared for a divorce, but if you are feeling completely lost, this article is for you: How To Prepare For Divorce. It provides expert advice on how to emotionally and financially prepare for divorce, and the questions to ask yourself going in. Organization and planning are key to being able to make the separation process go as peacefully as possible.
2. If You Have Children
Separating from a spouse when you have children with them adds another layer of difficulty to your divorce case. Not only do you have to come to agreements regarding custody, child support, and visitation, you also have to minimize the strain it causes your children to see their parents splitting up. A Parenting Guide to Divorce breaks down how to approach the divorce topic with your children depending on their age, how to establish equitable parenting time, and how to effectively co-parent with a minimum of hostility.
3. If You Own a Business
Splitting up community property is another one of the challenging parts of the divorce process. This becomes even more complicated if one of the parties is a business owner. How much of the business belongs to them, and how much to their spouse? These Steps to Protect Your Business During a Divorce provides an overview of what to consider when dividing assets, and how to keep control of your business.
4. If You Need to Sell Your House
If there is joint property involved, you and your spouse will need to come to an agreement as to whether one party can keep the property, or if it will be sold so that the proceeds can be divided. The latter is a common choice that provides an equitable division and a clean break. If you decide to go that route, you should read How to Sell A House During a Divorce. This step-by-step guide takes you through every stage, from choosing an agent, to preparing the property, to closing the sale.
5. If You're Worried About the Expense of Divorce
Divorce can be an expensive process, and many worry about legal fees, and if they can even afford to hire an attorney. If you're on the fence about seeking legal representation, read over the information in How Much Are Divorce Attorney Fees and Is It Worth the Investment? It provides a variety of options, information on how an attorney can save you money, and how to minimize your divorce expenses.
6. If You Need a Laugh
Divorce can be a long and stressful ordeal, and sometimes you just need to take a moment to laugh and relax. These 38 Divorce Memes That Prove You Made the Right Decision can add a little levity to the situation, and perhaps make you feel vindicated in your choice to end your marriage.
The More You Know
Educating yourself about how the divorce process works can help protect your interests and minimize conflict. While it is wise to consult experts, conducting your own research can help empower you to feel confident about the process, instead of confused and overwhelmed.
divorce
About the author
Myra Thomas is a freelance content writer. She is versed in a variety of topics, but specializes in sharing legal news and helpful how-to guides. Her focus is on creating easily accessible content which contains practical advice.
Reader insights
Be the first to share your insights about this piece.
Add your insights