5 Things That Define A Soulmate
There is no perfect mate — but there sure is the Right mate.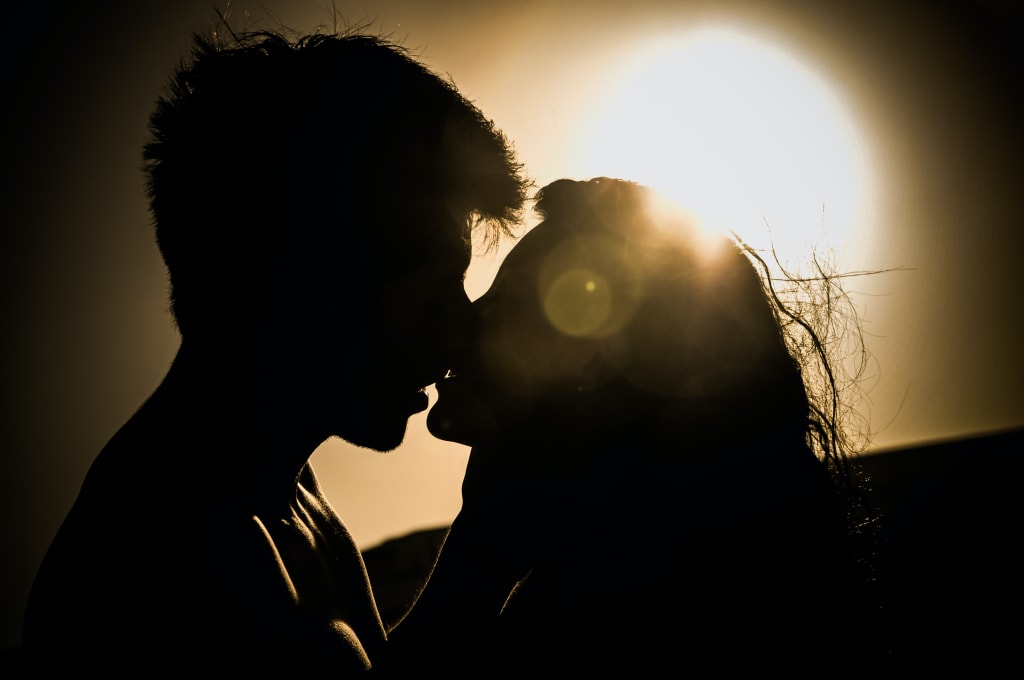 I believe that the one true love will contain multitudes and will affect your life in more ways than just one. The One won't just put a smile on your face and give you butterflies, they will do that and much more.
When you've found the One, the relationship just flows. It's just easy being with this person. You understand each other's views and perceptions, and accept them.
If a relationship is characterized by conflict on a regular basis, that likely tells you the compatibility is not there, and perhaps you should look further.
I am very lucky to be in relationship with a man — who to me, is a keeper.
Throughout our relationship I have identified some solid factors that have helped decide whether he is Mr. Right for me. I've got 5 things you could look for in your potential partner.
If he ticks off every one, he's a keeper.
1. He makes you feel at "home"
He is Mr Right if he makes you feel like you've known each other forever, even though it's only been a few weeks.
Mr Right is someone who you aren't embarrassed around, even if you say something awkward, someone you can joke around with, someone you can laugh at yourself with and not feel judged.
He is Mr. Right if you can send messages back and forth with all night long without running out of things to talk about.
Ultimately, he is Mr. Right if you feel at home, totally comfortable, and are able to be yourself .You can tell him anything and everything and at the end of the day, he's the only one you want to say I love you too.
That feeling in your stomach every time you say I love you is like an electric shock, and it feels amazing and at home.
When I met my partner something about him immediately felt familiar and I was instantly at peace just being in his presence. I didn't get the crazed butterflies around this incredibly amazing guy who couldn't take his eyes off me — instead, it was like my soul recognized him as my missing piece.
2. You can trust him with your Life
You know he is Mr. Right because you can trust him completely. He provides you with the essential feelings of safety, security and openness. You can be vulnerable with my him which in the long run deepens your connection and love.
Mr Right is completely honest with you even on sensitive topics. That's because he trusts you. He trusts and loves you so much that he would not deliberately cheat, deceive or betray you any way. And you trust him too in equal measure.
Without trust, a relationship will have a lot of negativity, anxiety, and disconnection.
That means you can tell him directly what's on your mind without fear he will result to hurtful comments or being angered. He can criticize and correct you without you misunderstanding the intention behind it — as you know he always has his best intentions.
3. He shares your values, beliefs and morals
You know he is Mr. Right when you share similar approaches to everything from socializing,to working, to parenting, to life goals — you have a great respect for each other and share the same core values, ideas, and ways of thinking.
He is Mr.Right if you genuinely love each other's personalities and you just can't get enough of being around each other. He is Mr. Right if he prioritizes your relationship and always tries to make the most of your time together.
Rest assured, he is Mr. Right if you both share the life's direction.
4. He's got you, Babe
If he truly loves and supports you, then Mr. Right will challenge you, stand beside you when you need them, and give you the space you need to roam free and grow .
He won't judge you or put constraints on any of your dreams. He will go to the other side of the world for you when you need him — but won't smother you.
He might not be around all the time, but for the things that really matter, Mr Right will be there at your side, without you even needing to ask.
At points he might seem like the busiest person in the world but when it matters, he will drop everything for you.
Most of all, Mr. Right will see you, as you are. He will see you in all your beauty and grace, as well as your darkness and faults.
And they'll love you. Unconditionally. And that's really all that matters in this life.
Not only will he support you , he will fight for you — because your dreams are his dreams too, and vice versa.
5. When you know, you know
You will get this palpable gut feeling that you have met your match.
I knew — I knew because our views, interests, aspirations in life and our lifestyle just fit perfectly, along with being head over heels in love with each other.
When you meet Mr. Right you will fall deeply in love and just know that you want to spend the rest of your life with him. It is the incredible feeling of just knowing.
You will know that he is the One — this is your life partner, your teammate, your soulmate and that you are both in for the long haul.
If you can't comprehend spending your life with someone other than him — then you have found Mr. Right..