Online Dating
5 Benefits of Online Dating
Truths of Online Dating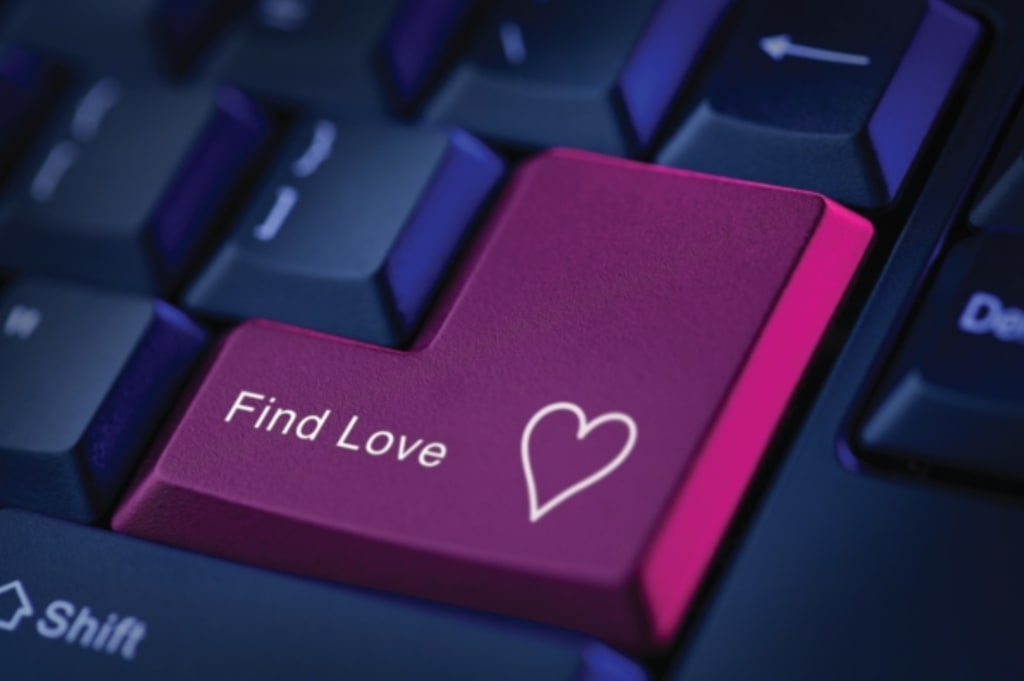 In a time when McDonald's isn't fast enough for some people, it should come as no surprise that our grandmother's ways of dating are slipping away. It seems that the general population is too caught up with work, school, their family, or all of the above to set time aside to go out and date socially. Enter online dating. Will it take over the traditional dating scene? It's hard to say, but it is definitely playing a major role in how people are connecting and socializing.
As a member of an online dating site myself, I will admit that it can be a bit confusing and overwhelming at first. In a culture driven by instantaneous decisions, it can be intimidating choosing the details that best represent you. Which photos do you choose? What do you say about yourself in your bio? However, if you have the patience to get past these initial tasks and you're ready to commit, the process of online dating can actually be just as exciting as its counterpart. Here's why…
1. There's an app for that!
Not near a computer? No problem! Chances are, you're already on your phone sending 130 seconds' worth of Snapchats or uploading a #ThrowbackThursday on Instagram, so why not throw a dating app into the mix? Since our cell phones are already glued to our hands, why not download a dating app that's available for your convenience 24/7? The majority of these apps are free to download from Google Play or the App Store so you can check your views, likes, and matches interested in you anywhere and anytime. If there's an app that makes the sounds of twenty different types of farts, there is definitely a dating app out there for you.
2. Ain't nobody got time for that...
"There aren't enough hours in a day" and "I can't wait until I get paid" are probably the most common complaints heard throughout society today. Going out every weekend is starting to lose its luster and is a surefire way to empty your wallet. After a long day of work, it's nice to have the option to stay home, eat some pizza, watch some Netflix, and casually check out your recent likes and messages from potential interests. When free time is limited, it just doesn't make sense to waste it at a bar or club, having strangers tell you sweet nothings that you can't even hear over the music. So, throw on some sweatpants, get into bed, and get ready to mingle.
3. Let's cut to the chase.
We're all guilty of creeping on people on social media. With one swipe, we are able to view multiple factors such as age, location, and interests in a matter of seconds, which saves you from wasting time on someone you'd never be interested in. Online profiles can positively describe both your goals and your lifestyle while also allowing you to fill out questions to help better your chances of meeting a compatible partner. So, I suggest you take some time to fill out these questions and bios and keep in mind that the more honest you are with yourself, the less time you'll waste on dating people who aren't right for you.
4. Perks For The Wallflower
As living proof, I have found that online dating is great for shy, more introverted people. You can message others freely that you normally wouldn't talk to or even approach in real life due to the anxiety of messing up the first impression. Rather than doing this first meeting face to face, you can message that person instead. It's less stressful, because the worst that can happen is that they don't respond to you. So say goodbye to spur-of-the-moment bad pickup lines! If you don't like the suggested match, just swipe and their profile will be excluded from potential suitors in the future—if only we could do that in real life at the bar.
5. You just might meet that special someone!
The amount of success stories from online dating is growing every day and will definitely continue to rise in the future as technology continues to advance. What makes online dating so appealing is the guarantee of finding a counterpart. The tools you are given with these sites ensures that you will find the best possible match for your needs and personality. So what do you have to lose? If you have been debating, make that leap and sign up now! Even if you're just looking to meet new people with similar interests in or outside of your area, you never know, at the very least you may end up finding a lifelong friend.
social media

Michelle F
Hi! My name is Michelle and I have lived on Long Island, New York my whole life. In August 2017, I moved to Florida.
Writing is not only a passion of mine, but a wonderful form of expression. I truly love it.
See all posts by Michelle F →