Online Dating
4 Reasons Why Online Dating Is Not the Only Answer
It's just like meeting at a bar.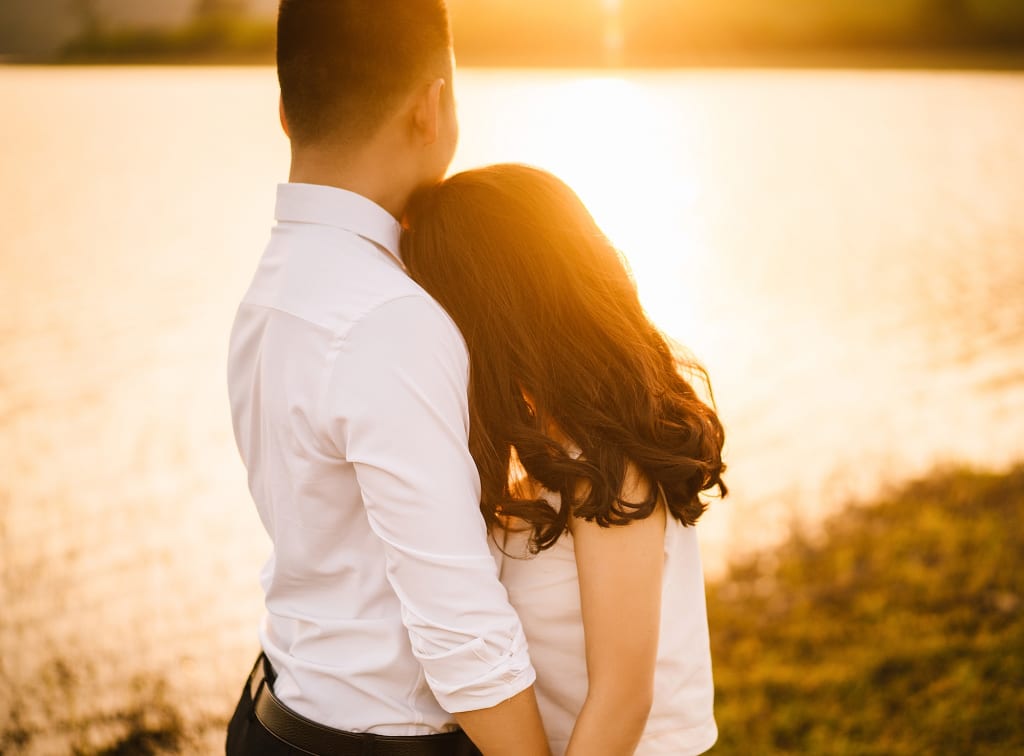 I met my husband on eHarmony, but that wasn't the only dating site I ever used. I started with the free ones, OK Cupid and Plenty of Fish. I tried out Match, Christian Mingle, and even Coffee Meets Bagel. It wasn't until eHarmony that I even started to get dates. Now, I'm not knocking the other sites down, per se. I just think eHarmony was the only one that really worked for me. It took some time to set up a profile, to answer all the questions, to find the best photos to set me apart from all the other women on the site. But in the end, I got matched with some interesting people. And only one in the end mattered.
1. Use Dating Apps as a Tool
My now husband reached out to me on the site after I'd stopped paying for the service. eHarmony is expensive. I still got emails with potential matches using the free version, but I couldn't see photos or do a lot of messaging that way. eHarmony has four free sets of questions you can ask before you start messaging, which was how they tried to get you to start paying. So, I would pay and then use the free version for a while. I'd almost given up on the entire process when I got his message. My husband's answers to the preset questions intrigued me, so I ended up paying to find out more. We talked for only a week online before he asked me out. He was usually slow to reply because of his job, but he always had great responses, so I said yes. I found out he lived 5 minutes down the road from me and had gone to one of my former high school's rival schools. Fate had kept us apart and would likely have never intervened, so I'm glad that a tool like eHarmony was there to match us.
2. But Don't Hide Behind a Screen
My husband works for the Navy. About 4 months after we met, he deployed for 3 months on a submarine. There was so much about his world that he wouldn't have been able to share online. Both literally (because of the secrecy with his job) and otherwise. And me, being the writer, could have made myself sound different than who I really was if I had been able to only talk to him through text. While I do think it's possible to be authentic online, the temptation to create a different persona is always there.
I have a document of our online conversations, courtesy of the eHarmony platform. Sometimes I like to go back and read it. When I do, though, I realize that so much of what we talked about could have been misinterpreted. If we had kept talking online instead of meeting in person when we did, I wonder if I would have expected him to be someone else. I don't know how true this is, but I'm really good projecting onto people. It's possible that he wouldn't have met my expectations and I would have left disappointed. Meeting when we did kept me from trying to figure him out too quickly.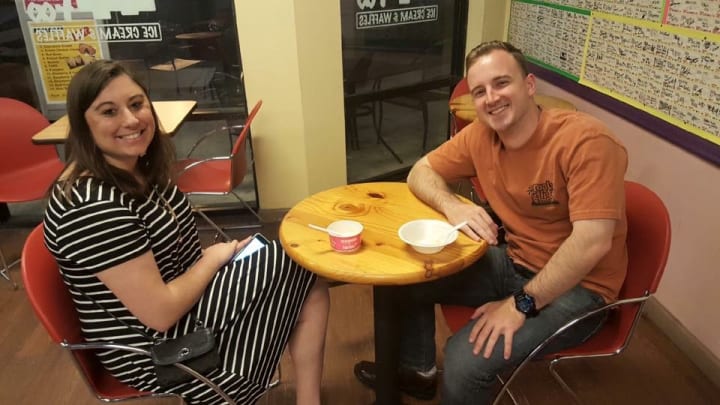 3. Be Physically Present
At 26, I didn't want to date just to date. I was ready to find my forever partner, a husband. Which meant I wanted to get to know this person on a really deep level. Whenever he would deploy, our communication would rely on email. It's really hard to grow a relationship that way. Granted, he had very little time to compose an email and respond to all of my questions. With a dating app, you have a lot more flexibility. But I think the growth aspect is still the same. You don't get to see the way they walk, how they order food, what their favorite shirt is, or how hard they laugh. There are a lot of little things that bring comfort when you get to know someone. To this day, we have inside jokes from those first few months of dating. Sure, it's convenient to message through an app or spend a few hours a day on a website, but then you have to ask yourself what you really want from the connection. When you want to learn everything about someone, being physically present is important.
4. Take a Risk
Don't be afraid to meet the dude. A year before I met my husband, I went on about four dates with another guy in the Navy (I apparently have a type). (And no, they don't know each other.) We had a good time on those dates, but then he eventually ghosted me. I remember not feeling too bad about it, that he was fun but not really what I was looking for. It wasn't love. Just an experience. But I'm glad that we met in person as well. It showed me that I could meet someone in person, that relationships started online didn't have to stay there. It takes courage to put yourself out there like that. Sometimes you click, sometimes you don't. I was learning that that was okay.
I'll tell you a secret. I've only ever met two guys in person that I first met on a dating site. Throughout the many dating sites I went on and the countless online conversations I had, only two made it into the real world. I don't think you have to serial date or accept every single person who asks you out. But if you feel a connection with someone and there's an opportunity to get to know them better, take it. Let the app be the beginning of something, not the whole relationship.
My husband and I ended up dating just shy of two years before we got married. When people ask how we met, I tell them eHarmony. But in the back of my mind, I'm always thinking that we really met over ice cream.