30 TIPS ON HOW TO MOVE ON
Just do it and I know you can do it!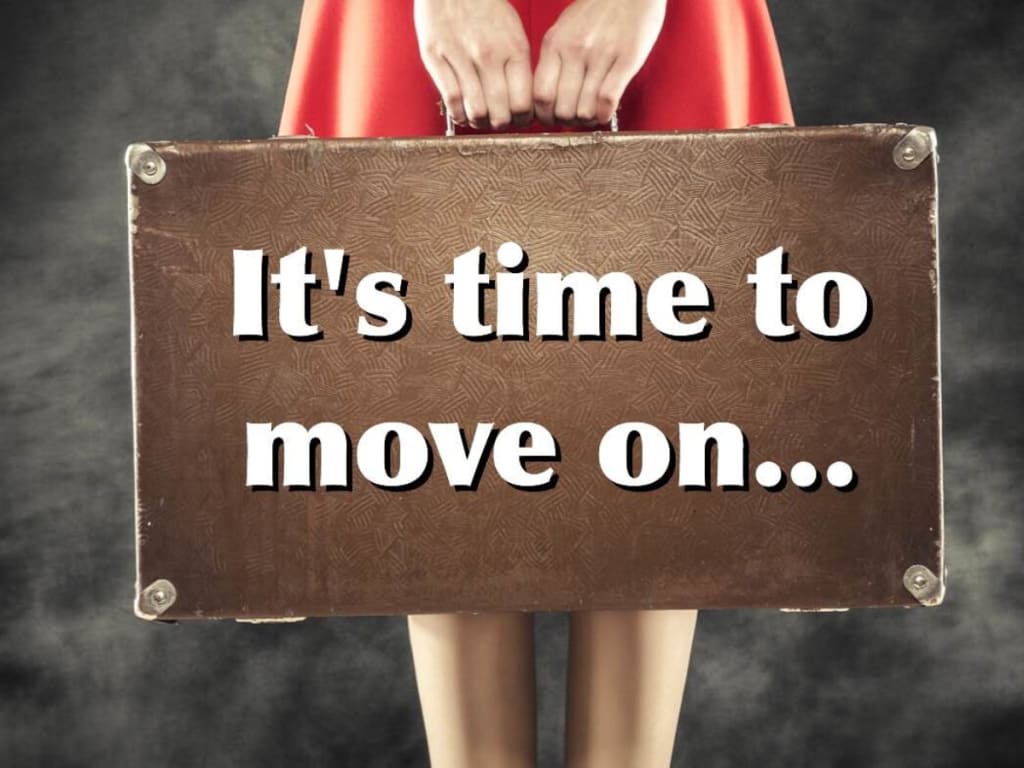 Moving on is a crucial and on-going process and it is up to you to decide whether you start moving on or still hold on with the pain. So, for today I am going to tell you my 30 tips in moving on process.
Tip # 1: Do not force yourself to move on because you needed to. Do not move on and let things go if others said so. It must be your decision that you must follow, not others. It's okay for them to suggest but it must be your choice to decide afterwards. Move on at your own risk and on your own will. You should move on and let go whenever you are ready.
Tip # 2: Wake up! You are no longer in a fantasy land. W e are no longer in a fantasy land. Stop daydreaming because it is already over. We are no longer in Disneyland so happy endings will never end the way you wanted it to be. It is never that easy.
Tip # 3: Choose from the four: RETURN, THROW, BURN, or DONATE the things he or she gave you. Your moving on's no use if you kept seeing the things which reminds you of your ex.
Tip # 4: Delete the pictures you took together both in your social media accounts and phone in your memory card. Do not even try to save some pictures for back-ups. Also, tear, burn or shred the pictures you printed.
Tip # 5: Unfriend and never stalk him or her. You should avoid him or her and if you saw him or her somewhere and you met coincidentally, just act normal and act like you do not know him anymore. Add him or her in your block-list.
Tip # 6: Delete his or her number on your phone. Also, do not write his or her name on a piece of paper and do not even think of memorizing it. Delete your conversations and don't even think of reading and re-reading them all over again. Do not try to call, text, chat him or her first. Avoid his or her calls and texts.
Tip # 7: Forget his or her face in your head. Forget his or her name and his or her background information and everything about him or her. Forget the moments and memories, the words you used to exchanged together and the actions and gestures you both did before. It's bad to hold on to things you used to be together because it no longer existed once the two of you already broke up and went separate ways.
Tip # 8: Forgive him or her sincerely because the key to moving on and letting go process is forgiveness and acceptance. Once you have forgiven him or her, it is now easier for you to let go because you have already let go of your excess baggage. I know it's hard to forgive someone who has done so much pain to you, but I know better that it isn't impossible to happen. Time will tell when you will forgive someone so sincere.
Tip # 9: Do not chase after him or her anymore because you are only hurting yourself. Walk away if he or she chose to push you away and left you behind. Walk away while you still can. Let go already if you needed to. Walk away from that person who chose to trample down your worth.
Tip # 10: You cannot easily let go and move on if all you're doing is holding on. And holding on from someone who already let you go means only making the situation worse. Choose to let go and breakaway.
Tip # 11: Accept what had happened because there is nothing you can do about it.
Tip # 12: Talk to a trusted and close friends of yours to share your heartaches in life.
Tip # 13: Do not at least try to feel bad or self-pity for yourself. You are not alone. Just know that you are not the only one who is suffering and battling alone in your journey. Just show and prove to everyone that you can do better and you can be a better version of yourself one day.
Tip # 14: Keep yourself busy all the time and focus alone on the things you do. and don't be distracted on the nonsense things that you know that could kill your time.
Tip # 15: Loving another is not the solution and the key to your problem. It will only make things worse. And it will also cause a lot of trouble.
Tip # 16: Don't hold grudges against your exes and don't do revenge as wel
Tip # 17: Let go of all the excess baggage you feel and cry until there is no tears left to cry.
Tip # 18: Write down your emotions and listen to a song. Or write a letter for him or her and tell him or her what you feel.
Tip # 19: Do not be a coward and don't run away from the situation you did. Face the consequences of your actions. Don't rely on the bottles of liquor as a comforter. don't use drugs to forget the pain. Don't do bad habits for you to escape. Choose to move on and let things go already.
Tip # 20: Do yoga and meditation to have a peace of mind. you have to let go of the things you can't control. You should exercise regularly and drink a lot of water to stay hydrated, also, eat healthy foods.
Tip # 21: Befriend him or her if it's okay for the both of you.
Tip # 22: Love yourself first because how can that person love you if you cannot love yourself. Manage your time to be alone and free. Just do what makes you happy.
Tip # 23: Save some for yourself and don't give it your all because at the end of the day, only you can help yourself.
Tip # 24: Don't ask yourself why he or she replaced and left you. Don't ask yourself why he or she turned you down and don't cry over him or her because he or she doesn't care about you anymore. Don't long for him or her because he or she is no longer yours and he or she no longer misses you.
Tip # 25: Life must go on. Don't stop holding on because those are only obstacles that strengthens you whether you hold on or let go of your life.
Tip # 26: Do not rush things and take things slow this time. Don't take shortcuts. Get to know him or her first before getting into relationships.
Tip # 27: Take your time to decide first. You should think first before acting out. Be prepared for what will ahppen next.
Tip # 28: Choose to be happy. Just stay being optimistic in life and be happy and contented of what you have. Embrace and accept your flaws. Just don't forget to enjoy and live while you're still young.
Tip # 29: Don't look back and live in from the past. Just keep moving forward.
Tip # 30: Be optimistic enough that you can move on and you can do it. Just go beyond your limits and embrace possibilities.