16 Powerful Keys To A Long Lasting Love
Get the love that you desire.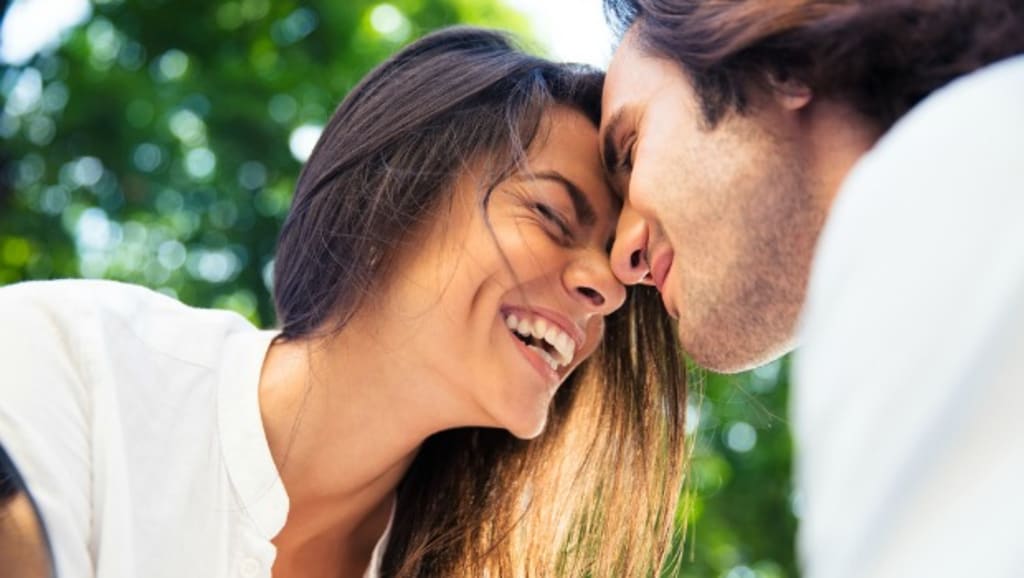 Have you ever desired a close, intimate, and lasting relationship? After years of trial and error many couples learn that it takes commitment to keep a relationship burning bright.
You should be able to share your most intimate thoughts and feelings with your loved one, or you're not really communicating. This is why honesty is the key to any long-lasting relationship. It is imperative to follow this checklist in order to ensure that you keep your relationship strong. Once this is applied you without a doubt be able to be open and honest with your special someone.
Below you'll find an extensive list of important keys to having the best relationship of your life.
15 Keys To Long Lasting Love
They communicate. Communicating is a form of bonding. Having a real conversation at least once a day is enough to wipe away any form of misunderstanding. If you are bothered about something or have an objection to something your partner is doing, talk.
Trust . It takes a lot of time and effort to build trust and one minute to break it. Talk honestly with your partner and always follow through on the promises that you make.
They share a common interest. For example, you guys can cook up meals that you always found challenging. Or, start a new venture. Take baby steps, and you two can grow together in a beautiful way.
Appreciate the positives, rather than the negatives. Please do not nag or complain, only seeing the faults in them.
They spend time together and enjoy each others company over hanging out with friends and getting wasted in a bar. Your significant other is the only one you want to be slumped over on the couch with on the weekends.
Forgiveness. Changing your feelings, desires, thoughts, and actions toward your partner. It means feeling less negatively (e.g., let go of grudges, less desire for revenge and retaliation, abandon anger and bitterness) and more positively (e.g., empathy, goodwill) toward your partner.
Little resentments have a way of growing up to be big, unwieldy resentments, so try to just let them go. Smart couples pick their battles and more often than not, they will write off small transgressions if they threaten the bigger picture.
Commitment. Make your relationship a priority and be willing to work for it.
They cuddle huddle. Which boils down to love and affection . Most of us all have different ways of feeling loved. Find out what makes your partner feel loved and show your partner that you love and appreciate him or her.
Support your partner's hopes and dreams. This is a big one. Most people like to feel supported by their significant other. It's a huge factor if it isn't present in the relationship which can have a domino effect and lead to feeling insecure, unwanted, unheard and cheating outside of the relationship to gain what they or you are missing.
A partner who doesn't care about your dreams and goals is doing you a disservice. Happy partners care about each other's hopes and plans, they ask questions and listen, they cheer each other on, and they are there when times are tough.
Focus more on what your partner does right than what they do wrong. This is mainly because if you're constantly looking for things your partner does wrong, you may find something. If you look for what he/she does right, you can always find something, too. Happy couples tend to accentuate the positive.
They embrace often. Do you know that there has been research that shows how smelling your partner while hugging or cuddling has a positive effect on your relationship?
They work like a team. They actually are a team, so they should in fact reflect that in actions. Make everything happen together, whether it is related to the children, your sexual intimacy, your career, or your plans for buying a house. Planning things together makes your bond stronger and enriches your journey together.
Long lasting couples usually plant kisses and cling on their partners whenever they feel like. I guess that's why they are still together, right?
single
About the author
She expresses her gift of writing through each piece. She studied writing in college and has been inspiring people for 20 years. She gives back to the community & enriches them with enlightenment. Philanthropist, Empath and Nature lover.
Reader insights
Be the first to share your insights about this piece.
Add your insights