16 Best Perfumes For Women 2023 (Valentine's Special)
16 Best Perfumes For Women 2023 (Valentine's Special)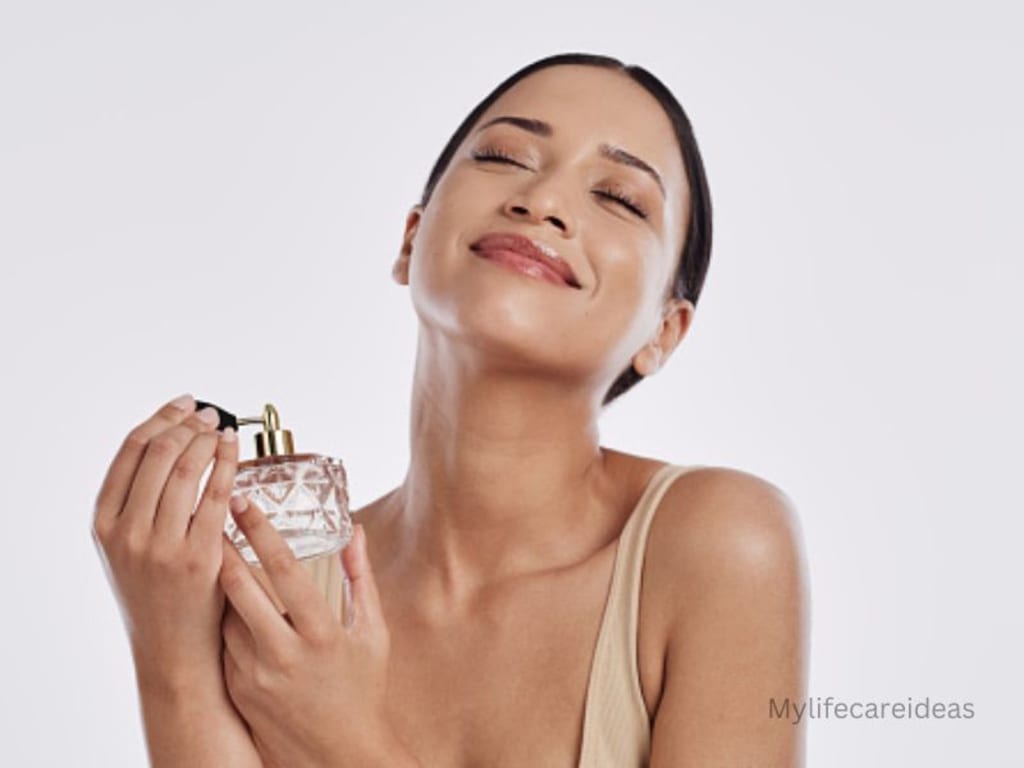 It might be challenging to determine what would work purely by taking a smell from the bottle when searching for the ideal perfume. You want to select a perfume among the many millions available on the market that is playful but not overly girly, musky but not too effeminate, and warm yet with unexpected undertones that keep it fresh. Finding a smell that instantly makes you feel like yourself is what you really desire. A good smell should have a combination of complimentary notes, be long-lasting, and fit your personality. Compared to synthetics, essential oils offer more longevity and balance.
In this article, we listed 16 top perfumes for women that she will surely like! Let's get started!
What Are The Best Perfumes For Women Long Lasting?
When it comes to finding a long-lasting perfume for women, there are many options to choose from. Some of the best options include Chanel No. 5, Yves Saint Laurent Black Opium, Dior J'adore, Tom Ford Black Orchid, Versace Bright Crystal, Marc Jacobs Daisy, Gucci Bloom, Thierry Mugler Angel, and many more perfumes. These fragrances are known for their rich and intense scents that linger on the skin for hours. The longevity of perfume can also depend on individual factors such as skin type and climate, but these options have proven to be long-lasting for many women. Whether you're looking for a classic and timeless scent or a bold and daring fragrance, these perfumes offer a range of options for any occasion.
In addition to the above-mentioned perfumes, there are other long-lasting options that are worth considering. These include Mugler Alien, Calvin Klein CK One, Giorgio Armani Si, Estée Lauder Beautiful, and Dolce & Gabbana's Light Blue. Each of these fragrances offers a unique and distinct scent that is perfect for different occasions and moods. For example, Mugler Alien is a warm and sensual scent that is perfect for a romantic evening, while Calvin Klein Eternity is a light and fresh scent that is ideal for everyday wear. On the other hand, Giorgio Armani Si is a sophisticated and elegant scent that is perfect for a formal event, and Estée Lauder Beautiful is a floral and romantic scent that is ideal for a special occasion. Dolce & Gabbana's Light Blue, on the other hand, is a timeless and classic scent that can be worn anytime, anywhere. No matter what your personal preference may be, there is a long-lasting perfume for women that is sure to suit your needs and desires.
Now, we will talk in detail about some perfumes!
List Of 16 Best Perfumes For Women That Would Make A Fanastic Valentine's Day Gift
1- Marc Jacobs Eau De Toilette Women Perfume: 18074
According to Marc Jacobs, "A daisy is a pleasant flower, not precious or unusual, but it generates a mood in a lot of women," and this adorably straightforward fragrance perfectly captures this. Pure and fun, with top notes of delectable wild berries and delicate white violets, it leaves a dazzling and irresistibly fresh feel on the skin. Velvety jasmine at the center balances out the florals' liveliness, while a dry down of sandalwood adds a touch of warmth and desire. With a charming, retro-inspired bottle, it makes a great present.
2- Dolce & Gabbana's Light Blue Eau de Toilette Women's Perfume: 11383
Dolce & Gabbana's Light Blue Eau de Toilette is a modern take on a classic that will give you the boldness you need to go through the day if citrus smells are more your thing. One reviewer calls it "a subtle and beautiful fragrance that is perfect for daily use." It is really informal, and the smell just barely alters throughout the day. Anyone who is unsure about which fragrance to purchase should definitely try this, in my opinion.
3- Calvin Klein CK One Women Perfume: 20327
CK One is an iconic scent, unapologetically bold and exuding youth, and freshness,. CK One harmonizes feminine floral and masculine musk into one versatile perfume that we can't get enough of by combining energizing notes of green tea, papaya, and bergamot and precisely balancing them with delicate touches of nutmeg, violet, cardamom, and rose. This is one of the best women's perfumes you should definitely try this!
4- Carolina Herrera Good Girl Eau De Parfum: 8401
This floral fragrance is everything but modest; it's a powerhouse. The combination of tonka bean, jasmine, and tuberose results in a seductive scent that is floral but not in a girlie sense. Despite its name, this scent is very seductive and feminine. One reviewer mentioned that "Although it is sweet, a warm, dark layer keeps it refined. I usually receive praise for it and it's my go-to date scent. Also, the high heel design is top-of-the-vanity worthy, and I'm a sucker for a good bottle."
5- Gucci Bloom Women Perfume: 5990
A tried-and-true classic, Gucci Bloom is still one of the most well-liked fragrances today. You'll repeatedly pick the classic flower perfume, Gucci Bloom. It features tones of tuberose, jasmine bloom, and Rangoon creeper to create a scent that embodies the Gucci woman. Consider it a delicate, timeless choice. "Gucci has finally put luxury and elegance in a bottle, according to one reviewer."
For More Read;https://mylifecareideas.blogspot.com/2023/02/best-perfumes%20for-women.html
About the Creator
My Life Care Ideas is a place where you will find all types of health tips, beauty tips, food and drink recipes, and life care ideas.
Reader insights
Be the first to share your insights about this piece.
Add your insights