15 Cheap Date Ideas
How to still be romantic while on a budget.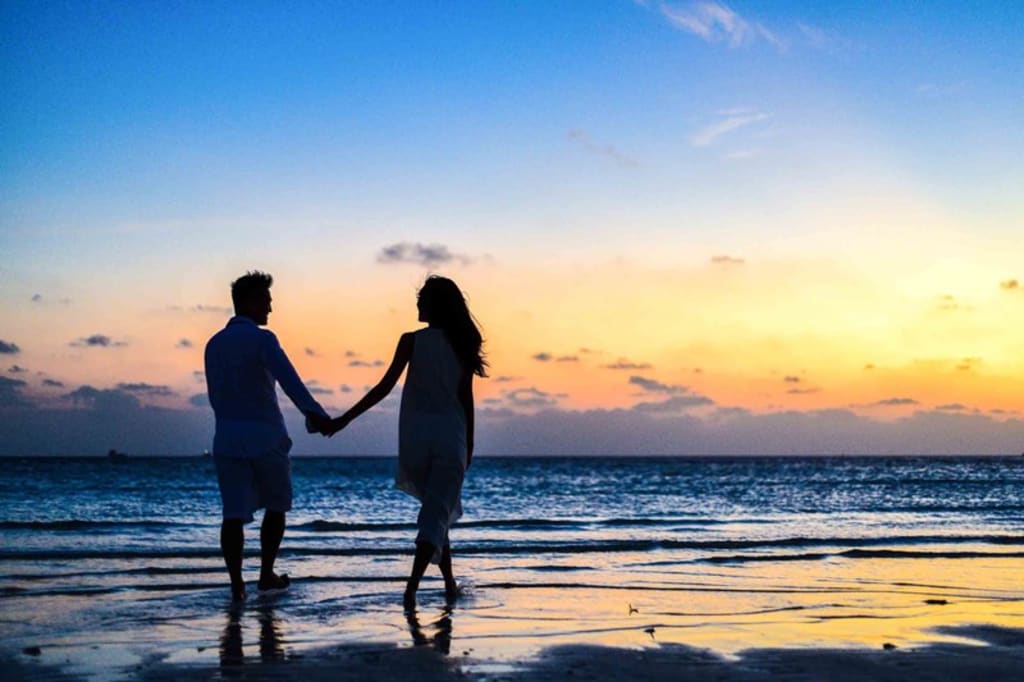 https://www.missdaisysflowers.com/assets/146/6/MainFCKEditorDimension/Miss_Daisys.jpg
Whether you and your partner have just started dating or you have been going out for a while, going on dates is an important part of any relationship. However, at some point, we all face restrictions due to money, but don't let that stop you from spending quality time with your significant other. Here are 15 date ideas that don't require you to spend all of your money.
Have a movie night.
A classic idea, used throughout the history of dating, is going to the cinema, but who's to say that making a home cinema isn't just as good? All you need is access to your favourite films, some snacks, and a couple of blankets, and you can both switch off from everything and enjoy a relaxing evening. And a few added bonuses to having a movie date at home, beside the obvious financial factor, is that you can press pause whenever you need to, you don't need to worry about other people talking, and you can enjoy the comfort of your (or their) own home!
Go for a walk.
We tend to ignore what is on our doorstep and venture out to find new date ideas, but often, you can have just as much fun together exploring your own hometown. Whether you live in a bustling city, the quaint countryside, or by the sea, simply going on a walk and talking about nonsense can be a great way to spend time with your partner. So go out and explore, you may even discover places that you've never seen before...
Have a picnic.
This idea may require you two to spend a little bit of money, but even food shopping can be done on a budget. Make a list of all your favourite foods, grab a blanket, and enjoy a picnic together; don't worry about the weather either as indoor picnics can be just as fun!
Go for a drive.
If either you and/or your partner owns a car (and has enough money for petrol), simply going for a drive can be a fun date. You don't even have to have a destination, jump into the car, put on some sing-a-long music, and just drive. You'll be surprised at how many new towns you can discover together.
Play games.
Who says that playing games is just for children? Another fun way to spend time together, without spending money as well, is by playing games. From board games like Monopolyand Scrabble, to playing video games using consoles such as an Xboxor Wii, playing games can be a fun way to interact with your significant other and potentially discover each other's hidden skills! Just try not to get too competitive...
Have a spa day.
This idea may not be for everyone, but treating yourselves to a day of face masks, bubble baths, and aroma therapy can double as a wonderful way to relax together, along with a way to unwind and escape from any stress that you may be experiencing. If the two of you are feeling particularly kind, you could even treat each other to a massage (or maybe just save up some money to go and get professional ones).
Have a baking or cooking day.
Again, this date may require you to spend some money, but putting aside some time in your day to make a meal together, or bake something, (hopefully) delicious can be a simple way to bond with your partner. Granted, you may not both be gifted in the culinary arts, but that doesn't mean you can't have some fun with it anyway!
Go to your local park.
No matter how old you are, reconnecting with your inner child and enjoying the swings and slides at your local park can be just as much of a date as going for a fancy meal at a posh restaurant together. Admittedly, this idea is better when it is only the pair of you (or with friends), so go and enjoy the roundabouts and seesaws when you can get the park to yourselves.
Make a drive-through meal romantic.
I know, buying fast food at your local drive through might not seem like a romantic idea, but anything can be romantic if you can make it that way. A simple, yet favourite date idea that my boyfriend and I have always used, is purchasing food from a fast food chain and driving to a picturesque part of town. Hills are perfect for this idea, as you can enjoy the view and feel a sense of freedom together, whilst unapologetically stuffing your faces with fries!
Have a photoshoot.
Photoshoots may not be for everyone, but for those who enjoy it, getting your cameras out and snapping some memories can be a very entertaining way to pass the time with your partner. They can be romantic, silly, or aesthetic ones for your Instagram, but all are equally as amusing. The two of you could even go one step further and get really creative by dressing up or recreating old photographs.
Look at old photographs.
Similarly, yourself and your partner could also spend time together by getting out old photo albums. Not only will this provide amusement, but may also encourage interesting conversations and stories about each other's personal and families' pasts.
Create a scavenger hunt.
Probably the most fun activity on this list is by creating a date through the form of a scavenger hunt. The two of you can take turns in hiding objects, creating challenges, and using clues around your houses (or town if you're feeling particularly adventurous) to have an extremely entertaining date. If you are stuck for ideas, there are plenty of suggestions on sites such as Pinterest.
Do online quizzes.
Once again, a very simple, yet fun, date idea is completing online quizzes together. If you're both looking for a way to waste a bit of time, why not go ahead and find out what book character you are, or discover what animal you would be based on your choice of music? Not only will you both learn more about each other, but also about yourselves, too!
Get creative.
If you and your significant other are both artistic or musical people, getting out your paints and instruments can be a great way to relax, whilst still enjoying each other's company. Remember, you don't always need to talk and fully interact with each other to have fun; sometimes, comfortable silence whilst performing independent, creative tasks can count as a date, too!
Get sporty.
Whether you're good at sports or not, getting out the tennis rackets or footballs can be turned into an interesting date idea, especially if the weather is nice! You may play competitively or just as a bit of fun, but either way, sports can be a great way to spend time together whilst also remaining active.