10 of My Favorite Childhood Books & Series
I'd read them all again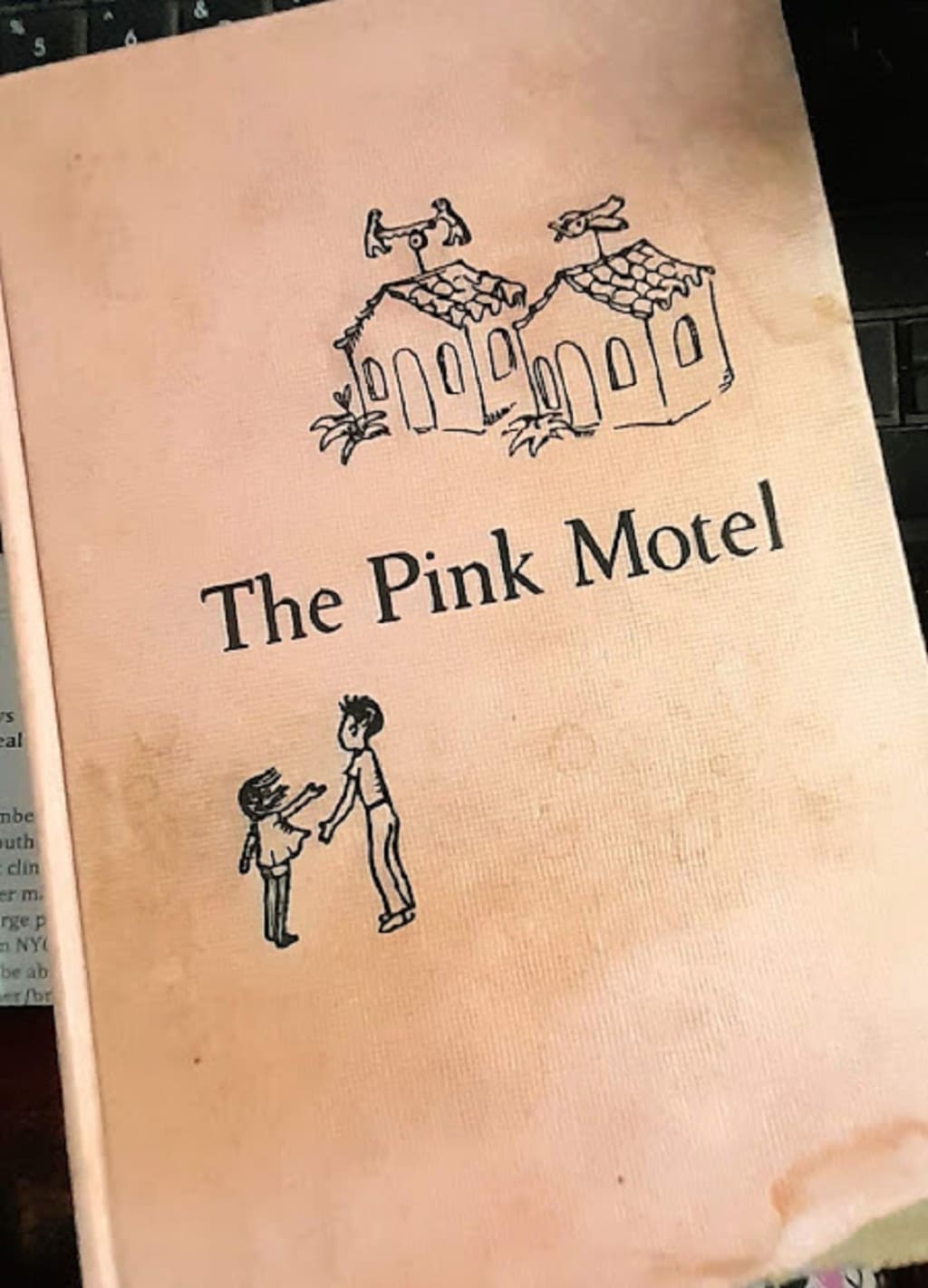 My copy of "The Pink Motel" is a bit damaged, but it's intact. Photo by the author
I can't remember a time in my life when I didn't love books and stories.
When I was a very little girl, my mother signed me up for the Dr. Seuss Book Club. My favorite was Red Fish Blue Fish. For a time, Mom would read us bedtime stories, but not the usual kind. Mom read us things like Poe's "The Raven" and Coleridge's "Rime of the Ancient Mariner" before bed. When she was not working, Mom always had her nose in a book, as she would say, and so did I.
I still remember some of my favorite school books from first and second grade. I was quite fond of Sally, Dick, and Jane. From the time I was about six or seven, I looked forward in anticipation for the Scholatic Book fairs, and my favorite place inside and outside school was the library.
I thought it would be fun to share a list of the books I remember most fondly from my childhood. Maybe some of you have read them, too!
So, in no particular order, here we go!
Little Witch by Anna Elizabeth Bennett — This little story about a Minx, a little witch girl who's only wish was to go to school was one of my favorite Scholastic choices. There is a great surprise when Minx discovers her true parentage.
Archy and Mehitabel by Don Marquis — This book from 1927 is the story of Archy, a cockroach, and Mehitabel, an old cat who is in her ninth life. These two are great friends who discuss philosophy and life.
The Little House on the Prairie series by Laura Ingalls Wilder — While today we recognize some issues with the way Wilder depicts the Native Americans the family met while living on the prairie, this story is told from the perspective of Wilder herself as a young child. The first book is The Little House in the Big Woods, starting the story at the house where Laura was born on the edge of the Big Woods of Wisconsin. The series follows the family and Laura as she grows up.
Betsy-Tacy series by Maude Hart Lovelace — These are by far my favorite books from my childhood. These are the stories of Maude herself, her family, and her friends as she grows up with her best friends Tacy and Tib in Deep Valley, Minnesota. Deep Valley is actually Mankato. Betsy is Maude's fictionalized version of herself. The first book is Betsy-Tacy, in which the two girls meet when Tacy's family moves into the house across the street from Betsy's family.
Junior Miss by Sally Benson — This book is about Judy Graves, a 12-year-old girl and her family and takes place over a year of thier lives. When I read it, I didn't realize that it is comprised of 12 separate short stories that are arranged like chapters to cover the year. Judy likes to read the dictionary and is up and down about being in that uncomfortable time of not being a child anymore, but also not yet being a teenager.
The Happy Hollisters by Jerry West — I loved this series about siblings and their parents who go on adventures and solve mysteries. There were five Hollister siblings: Pete, Pam, Ricky, Holly, and Sue. I liked it best when the family traveled to different places because I would learn something about the place they visited.
Nancy Drew Mysteries by Carolyn Keene — I don't know if every girl my age read these, but I feel like they must have. The older the version of the book, the better I liked it. Nancy seemed to be such a free spirit, so kind, and smart. I always think of her driving in her roadster right into some mess before solving the mystery. I liked them all, but a few of my favorites were The Witch Tree Symbol, Mystery at the Lilac Inn, and the first one, The Secret of the Old Clock.
Birds Christmas Carol by Kate Douglas Wiggin — This sad story of a sick little girl in the late 1800s who was born at Christmas always made me cry. I kept going back, though. It's a pretty sickly-sweet story of a good-hearted child who wants to do something nice for others in her short lifetime.
The Pink Motel by Carol Ryrie Brink — This book is about some kids whose family inherits a small motel in Florida where they discover a mystery, interesting people, and a very different life from the one they had before the motel. I learned the saying "a place for everything and everything in its place" from this book. It's a fun little read.
The Witch of Blackbird Pond by Elizabeth George Speare — This book about a 16-year-old girl named Kit who has to move to Connecticut from Barbados to live with strangers in 1687 has haunted me since I first read it. It's one I need to read again. Kit befriends a woman who the townfolk believe to be a witch. The book is about prejudice and fear, but has apparently been banned as "promoting witchcraft."
As you can see, these are all older books, many older even than me! The Witch of Blackbird Pond was actually published the year I was born.
I could keep on listing books, but I think maybe 10 is enough…for now.
Have any of you read any of these books? If so, did you like them?
What are some of your favorite childhood reads?
***
This story first appeared in In for a Penny on Medium
About the Creator
Writer. Artist. Educator. Interspiritual Priestess. I write poetry, fiction, nonfiction, and thoughts on stuff I love.
Reader insights
Be the first to share your insights about this piece.
Add your insights