Winchester
Part 1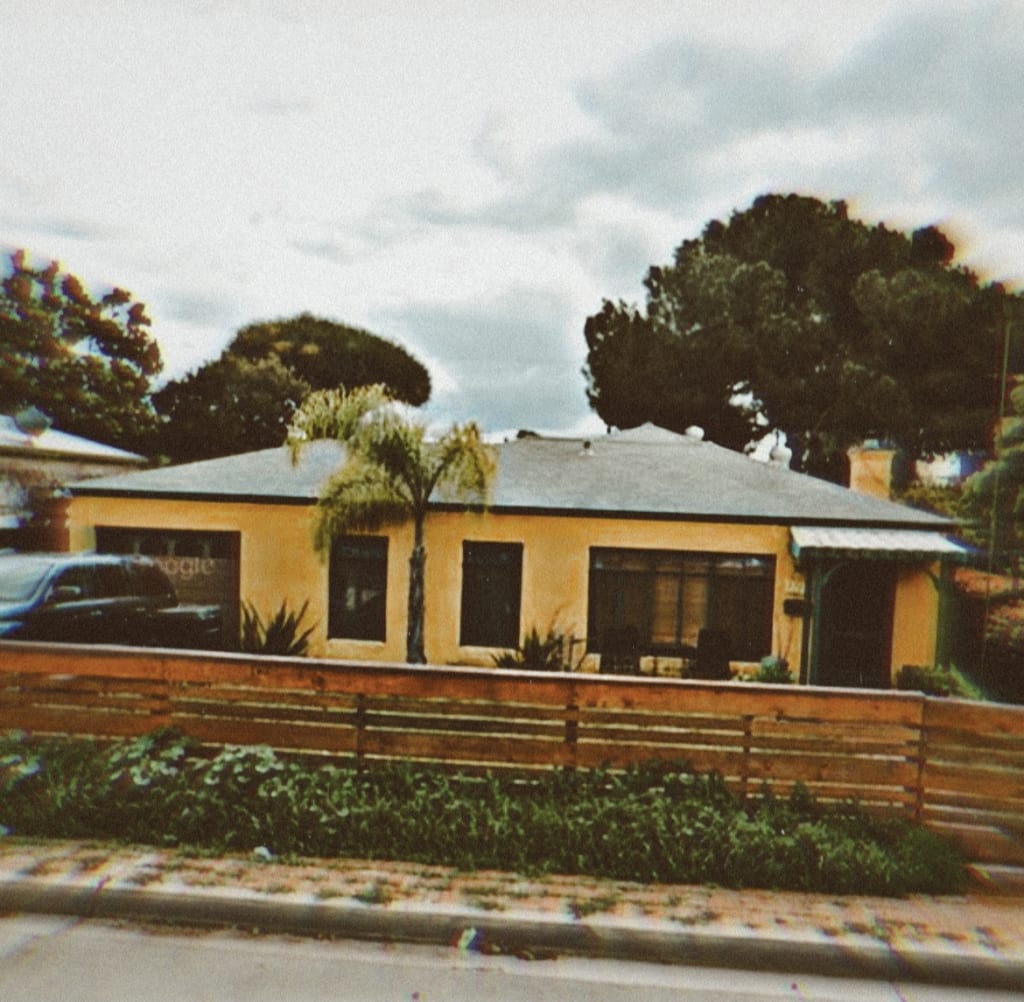 1940 Winchester House 2010
The Winchester house. In the heart of gorgeous San Diego CA & everything I wanted in a house. It was 2010, my husband at the time was deployed in the Navy, and I was in search of a house for our family before he returned. I was falling short of luck. Everything was either taken, too small, too expensive, or just not what I wanted. There was this little yellow house built in 1940. I passed it up a couple of times honestly; when I had nothing left I thought why not just look at it. It was PERFECT! I called the owner and he said it was still available and everything just fell into place. I moved my two children, Great Dane and myself in a month later. It was a warm September afternoon. Lovely outside with the warm sun and cool beach breeze as we were oh so close to the ocean... but the house was warm inside. No air conditioning out there really, so we opened the windows and started unloading. The outside of the house was a mustard yellow with deep hunter green trim. Lush grass that seemed to always have beads of water in it, Cala lilies, succulents, and plants of every kind in the front and all down the side of my home. The inside of the house had a different design of tile in every room. The dining room looked like a giant chess board with black and white checkered tile. Some of the walls were chocolate brown like a freshly melted Hershey bar with seafoam ceilings, pumpkin orange with cream white forks my son, and maroon with cream white for my daughter. French doors that open to the green backyard with a play set for the children the massive garden, green grass everywhere, a large porch and a huge fence that had designs with colorful paint all around my yard. The kitchen was huge with large counter space, a wet bar, original tiled counter tops from 1940, painted with seafoam the custard yellow with its original 1940 O'Keege & Merrit stove. So much character in this little old house...
My parents drove out to help me move and unpack. They stayed with me for a week which was nice as I was nervous being in a new place all alone with two small children all alone. After my dad left, my mom agreed to stay an extra week with us. During the day as it was still warm in the house and cool at night. It was all tile and the walls were cement so I kept hitting cold and very well. But sometimes during the day when it was very warm inside my mom noticed that certain parts of the house are so chilly. So cold that it would, in her words "freeze her to the core down to her feet and through the tile". I thought nothing of it. We spent our days at the beach and exploring, and nights relaxing at home. Everything was perfect, but then my mom had to go back home. It was just me and my two-year-old son and my newborn daughter and our Great Dane. Almost immediately after she left, it began...
I moved into this house not a believer of ghosts and spirits that walk among us after death. I thought that when you die... you die. I didn't deny it, but I just want a real believer. There was still someone in that house. We were not alone....