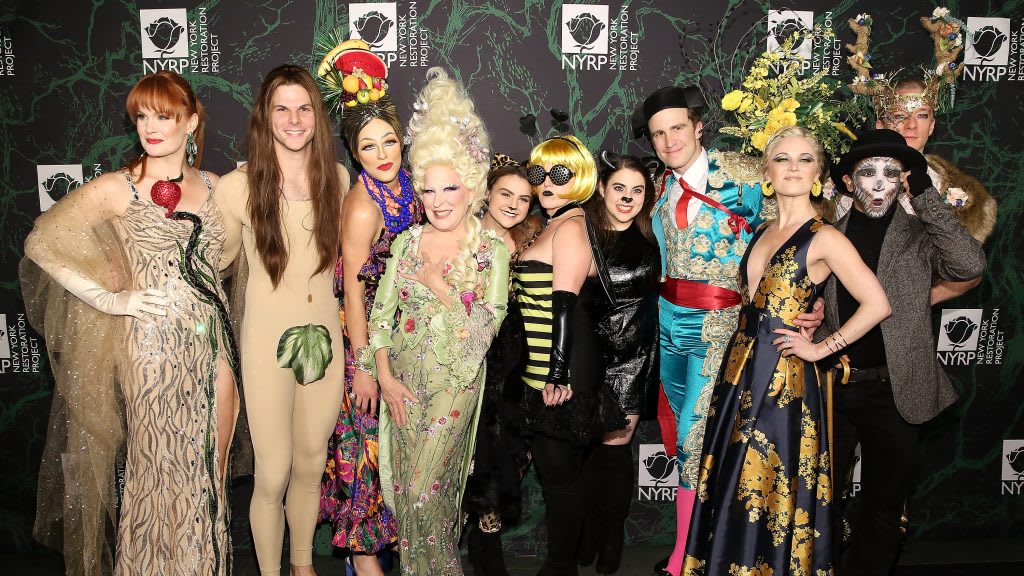 These are top ten googled Halloween costumes.
September hit and now all of the leaves are turning into their colors of orange, gold, red, and yellow. This means that Halloween is just around the corner. The easiest costumes to make are usually with makeup. Simple costumes are usually the cheaper and faster option for Halloween. So, here is a list of easy DIY Halloween costumes.
1. The cat
This is possibly the easiest costume out there. All you need are some cat ears to your costume and that is it. Everyone is bound to have some black clothing in your closet and the best thing about this is that it can be any type of black clothing as long as you have cat ears. Then, you can look up some good YouTube videos on how to do the makeup or follow this one below...
2. Ghost
Everyone enjoys a good ghost costume the best way to do this, is go to a value village or thrift store and find a white flat sheet. You will want to wash it before doing anything with it, so it requires a little more planning. After washing it, make a hole big enough for your head and then, you put it on like a poncho and cut the bottom, so it looks ragged and more ghost like. However, you can just cut holes for your eyes as well. But I found it easier to communicate and talk to people at parties if you cut a hole for your head.
3. A minion
Despicable me brought some good inspiration. You will need some fake round glasses, or use your own if you have some laying around/if you wear glasses, some blue jeans or overalls and a yellow top. Old navy tends to sell solid colored shirts, so you might be lucky there. You just wear that outfit and see if people will be able to tell that you are a minion. Feel free to add some black gloves as well.
4. M&M
You can go solo or with a group of friends. You choose one whole color and wear whatever you want. You can have a skirt, pants, a shirt, a dress and just print out an M on whatever you are wearing. Make sure it is all one solid color and you will be set.
5. A bubble gum machine
This costume is someone who is a little more creative and has a little more time on their hands. You will need a white tee, some pompoms, and bright-colored pants. With an outline pencil outline a dome shape near the end of the shirt, then with some fabric glue, glue the pompoms onto the shirt in the dome that you had outlined. If you want to add more flare to it, wear a belt and make a cardboard sign that says 25 cents.
This is what your costume could look like. Nice and easy!
6. Little red riding hood
All you really need is a red cape or even poncho for this costume and you can wear anything underneath it! You can be a little more creative with this costume. Buy an old picnic basket and a red cape and that's a good costume.
7. Facebook
This is for your boyfriend or girlfriend that hates Halloween or getting dressed up. All you need is a washable pen or even some eyeliner and write book across your face. Ta-da! you are Facebook.
8. Do you have a black dress in the back of your closet?
Easy! You can be Ariana Grande, wear a black dress, some heels and put your hair into a high ponytail and you can add a microphone to that costume, by using some cardboard from a cereal box.
9. Frankenstein's bride.
Do you still have your wedding dress? Perfect! You can be the bride of Frankenstein, just add some creepy white makeup and you are good to go. Follow this tutorial here or find your own!
This YouTuber puts beauty into the scary.
10. Kim Possible
I find that a lot of people go for this one. If you have a black turtle neck or even a black long sleeve shirt, some green cargo pants, and combat boots, then you have the whole outfit. You are good to go and if you want to take it a step further there is temporary red hair dye that you can buy. It is also easy for people to guess what you are.
11. The Devil
You can wear whatever you want for this costume as long as it is all red. At Claire's you can probably find some devil horns with some tiny devil wings. A red dress would be ideal for this type of costume. You can also look really good with these makeup tips...
This is a gorgeous way to make yourself into a handsome devil... haha get it?
12. Onesie
This is the laziest Halloween costume ever. All you need is Bluenotes and buy yourself a onesie. They have all types of animals such as owls, lemurs, bears. You name an animal and they should have it online or in store or even amazon might have some onesies.
13. Vampire
You can be a toothless vampire, if it is easier for you. Once again, you can wear all black and find a black cape and put some pale makeup on and you can be a very attractive vampire like in the Vampire Diaries or Twilight, whichever you prefer. There is also a makeup tutorial for you to follow, too. It is more on the lines of Vampire Diaries and you can of course customize it to your liking.
That's it for Halloween costume ideas. I feel like going past the number 13 for Halloween costumes would be wrong, so I stopped at the unlucky number 13. I hope you found these ideas inspiring and that you find something that you like in this list that I have provided. I do not own any of the videos, they are the ones I have found on YouTube. Have a safe Halloween!