'The Witch' Director Returns to Drive Willem Dafoe and Robert Pattinson Crazy in 'The Lighthouse'
This could easily be the craziest thing you'll see all year!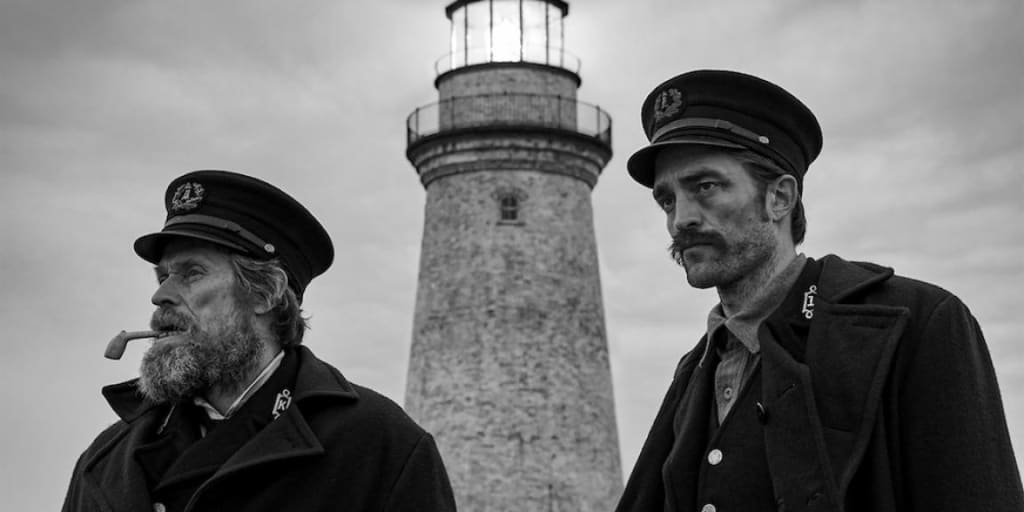 A lighthouse is a truly remarkable structure. It represents so many great things like the satisfaction of knowing you've survived the journey making it home safely. It holds back the darkness, giving travelers a beacon through whatever adversity they may be facing. And it's safe to say that during a storm, this glowing light is undoubtedly a sight for soar eyes. Some may even argue it's the epitome of hope and the enemy of despair. They may very well be mistaken. Because one always thinks about those looking at the lighthouse and very little about the brave, unfortunate souls that must man the spotlight. For anyone that ever wondered if someone could lose all their marbles tending to the needs of a lighthouse, then the new trailer from director Robert Eggers' latest film will provide some terrifying answers some may find hard to believe.
The Lighthouse will take audiences to a remote and mysterious New England island in the 1890s. The two poor men attending to the needs of this particular lighthouse are the very talented Robert Pattinson and Willem Dafoe. Pattinson is arguably one the best actors in the game today churning out such memorable performances in influential films like Good Time and High Life. Before he becomes the next Batman and is once again propelled back into the popularity of being a mainstream celebrity, true indie fans will get to witness what promises to be, at least from the looks of this eerie teaser, another epic performance. Alongside him is Willem Dafoe, who has played some very eccentric characters over the course of his illustrious career. He can be very menacing, and it seems like he can turn up the intensity at a moments notice. So having the two of them star in a movie is a great idea. Secluding them on a remote island and let them compete to see who can play crazy best, now that's just absolute genius.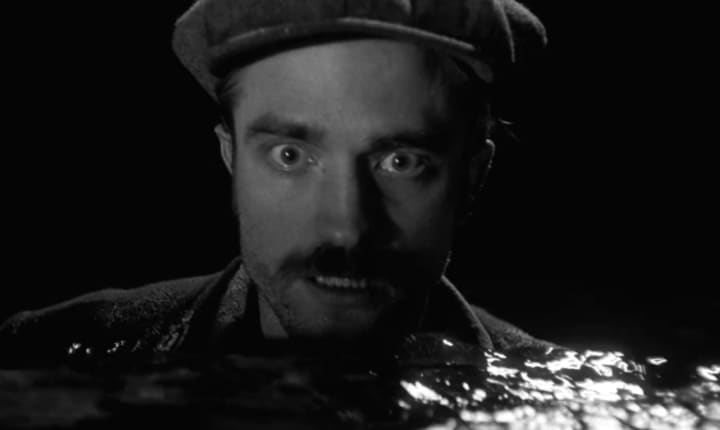 Robert Eggers is helming this hallucinatory monochrome endeavor. This hauntingly hypnotic tale will be devoid of all color, similar to the lack of hope he foreshadows for the films leads. The visual depiction of the destitution and isolation the talented auteur utilizes brilliantly sets the tone for this bone-chilling affair. Moments into the promo viewers are quickly extracted from their comfort zone and are masterfully thrust into this dark, grim world Eggers has created. The unsettling images showcased in the teaser will have audiences being unable to look away and devilishly pique their curiosity. Solitude can do terrible things to a person's mind. Things like paranoia and hallucinations all lead to a boiling point where the person becomes so detached from reality they have difficulty determining what is real and what is not. Adding to the chaos, the director is shooting in a very cramped 1.19:1 aspect ratio. The result flawlessly creates a claustrophobic vibe that matches the atmosphere of the working conditions one would expect to find in such a place. This cold, calculated mind-bending thrill ride offers up plenty of violence, mayhem, storms, and tentacles, creating an experience unlike anything viewers will see this year.
"I shot in black and white 35mm negative. It's very tactile; you can see every pore of the actors' faces. It's not supposed to be like an old film but it does reference them. The square format was great for filming lighthouses and we had a special lens made to create chromatic film. For the language, my brother and I read a lot of period texts to absorb the vibe of how people spoke. Obviously, Moby Dick is great literature and Melville's language was an influence. Willem's dialect was that of a Maine farmer and Robert's was a sailor's dialect. We had a book by Sarah Orne Jewett of stories that were transcribed using dialects and that was an important source for us."—Robert Eggers, Director
Eggers is famously known for directing
The Witch
, the film starring Anya Taylor Joy that showed audiences how deep a scary movie could get. Like that film,
The Lighthouse
has met some serious critical praise, from its execution to its performances. Like
The Witch
, Eggers doesn't rely on jump scares or cheap gimmicks to scare his audience. He focuses on the story, the performances, and the visuals to break conventional expectations.
The Witch
slowly and unbeknownst to the audience, pulls them, in slowly embracing every bit of the darkness the narrative had to offer. This clever tactic gives viewers no choice but to become drenched in terror, offering them a truly unique and horrifying experience. And
The Lighthouse
looks like he has once again refined his craft and brought his proven trauma-inducing strategy to another exemplary foray into dark corners of madness. There is a strong case for this to not only be one of the best horror titles of 2019, but one could argue it's candidacy as one of the years best. Whether it is the filmmaker, the players, or the wild premise, there are more than enough reasons to check out this thought-provoking scare-fest when it releases. Like a sailor lost at see you want to miss
The Lighthouse
.
Reader insights
Be the first to share your insights about this piece.
Add your insights