Blumhouse Invites Audiences to Get in on 'The Hunt' This Fall
​The wealthy are hunting poor people, but this time they are messing with the wrong game.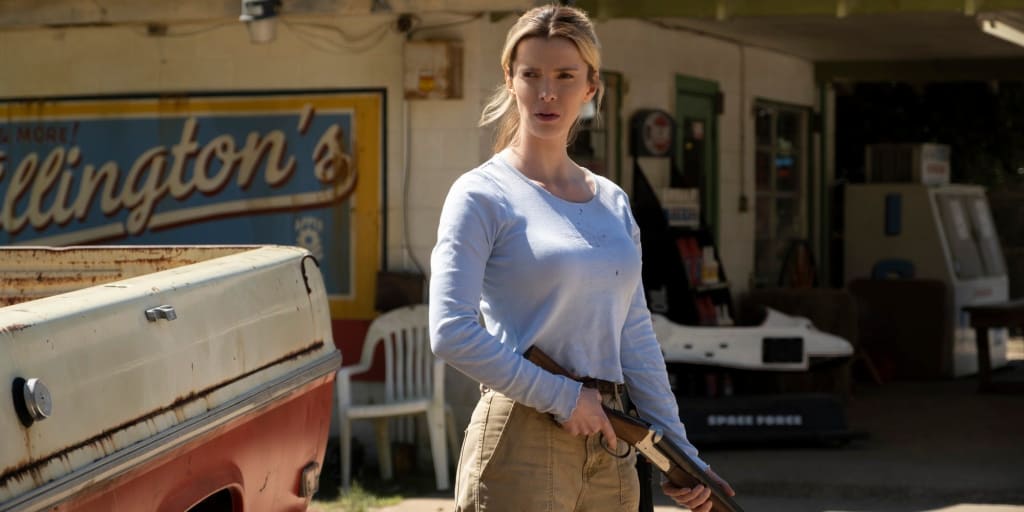 If there is one thing moviegoers can count on, it is that there is one name that is synonymous with developing hit horror films. Whenever these guys have something slated for release, it's a good idea to not miss out. Blumhouse has put out some of the genre's most popular titles and some very profitable franchises. One example is the Purge property which has spawned four movies and a TV show about to air its second season. And it's not just popcorn flicks with these talented folks either. The low-budgeted horror outfit has garnered some Oscar gold from Jordan Peele's 2017 mega-hit Get Out, both of which involve the wealthy and the less fortunate going head to head in a truly chaotic fashion. These are some truly sick and twisted tales of the elite exploiting those below the poverty line. A concept which feels like it's becoming less a fantasy and more of a reality every day. Now the next chapter in the saga of the rich and powerful turning out to be heinous monsters is apparently on its way as the prolific studio has released its trailer for The Hunt.
This thing has franchise written all over it. People being hunted for sport by wealthy entitled individuals who have so much money they don't see the world like the rest of us is a terrifying concept that hits very close to home in today's political climate. The battle between the upper and lower class gets an extra dose of lethal from the looks of this tantalizing teaser. These crazed money-loving cake eaters are the very definition of psychotic sociopaths, and in the modern world, this threat seems all too real. In an age where millionaires are regularly posting images of killing endangered species for fun, it isn't hard to believe that some of those dastardly individuals would, at some point, become bored with lions and elephants. This would eventually lead to their bloodlust to inevitably graduate toward hunting down their fellow man. And this idea isn't new. There have been several films exploring the concept of tracking and killing the most excellent game on Earth, man. It's just never felt more like it could be a real thing until now. But that is precisely why the news that it's coming from Blumhouse makes its release date one to mark on your calendars.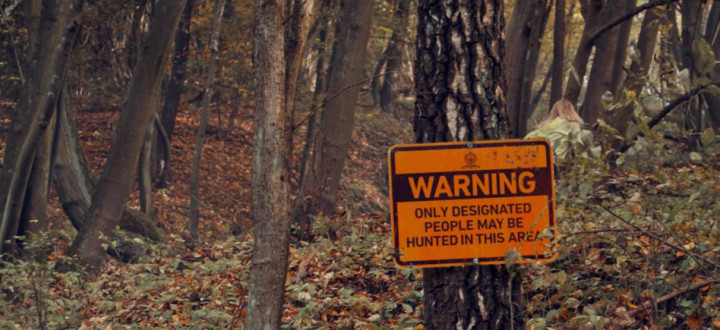 This film's take on this familiar trope involves twelve strangers who wake up in a clearing only to realize they are in a dangerous game of cat and mouse where their lives are literally on the line. They don't know where they are or why they were chosen, but the one thing they do know is that they aren't going down without a fight. Hunting these poor souls are a group of wealthy elites that are gathering for the first time at a remote Manor house. They'll arm themselves with whatever they deem necessary to bring their twisted fantasy of hunting live human people for sport to life. But their evil master plan to hang their human trophies above the fireplaces are about to be thwarted when, of course, they chose the wrong game for this hunting trip.
Blumhouse knows how to put a low-budgeted horrific 90 to 2-hour experience together. And The Hunt seems to be a prime example of their expertise in this matter. This thought-provoking mayhem fest will undoubtedly see some next level gore, game-changing death scenes and vividly illustrate some biblical vengeance from those being hunted like dogs. If word of mouth is substantial, this latest cinematic endeavor could rake in a massive haul in terms of box office and most likely spawn some sequels, ultimately having these hunts get bigger and bigger. And this seems pretty plausible given that this film is written by none other than Damon Lindelof, whose credits include things like Prometheus, The Leftovers and the highly anticipated Watchmen series coming to HBO. Lindelof co-wrote the script for The Hunt with Nick Cuse, the son of Carlton Cuse whom Lindelof worked with on the hit series Lost. Helming the project is the aptly chosen Compliance director Craig Zobel, and while those behind the scenes are incredibly impressive, the people in front of the camera are just as legit.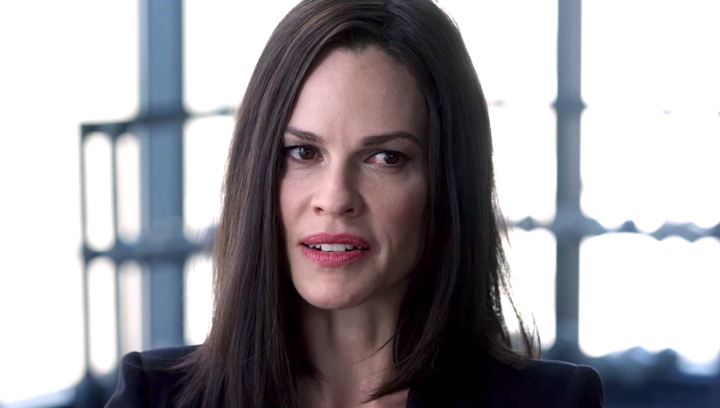 Blumhouse really knows how to select their cast and have a knack for picking their film's leads. Picking up Betty Gilpin from Glow to lead this mayhem is an epic choice. I'm not sure who to be more afraid of, her or the rich people hunting her. On the other side helming this heinous sporting event is Academy Award winner Hilary Swank who looks right at home playing the bad guy. She knows how to dial up the intensity slowly, and it seems when she gets to that boiling point, the end result will be one legendary fight scene. Rounding out the rest of this star-studded violence-filled affair is Ike Barinholtz, Glenn Howerton, Amy Madigan, and Emma Roberts. All the parties involved in this murderous expedition seem more than qualified to hit their targets and deliver another horrific tale of the menacing one percent treating the less fortunate like animals. Will the underdog rise up and shove a shotgun barrel down the throat of their silver-spooned oppressors or will the wealthy continue their reign of depravity on the less fortunate? The Hunt begins this fall so place your best for who comes out the winner on September 27th.