The 5 Best Films to Watch to Learn About Horror Filmmaking (Part 2)
Learning About the Craft and its Most Incredible Scenes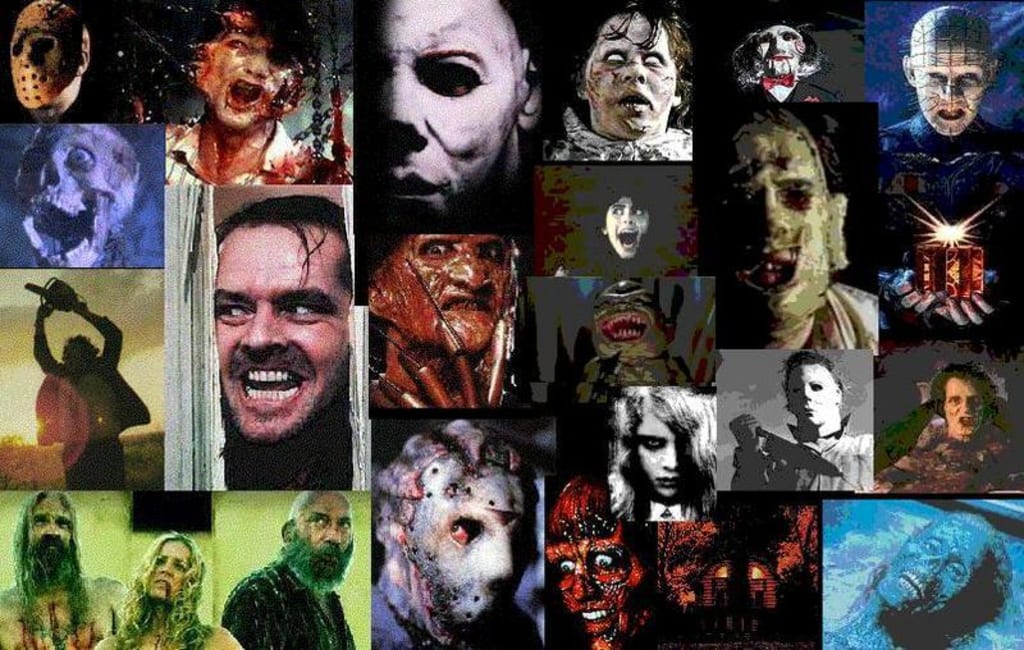 As you've probably already read Part 1, you will know about what's going to happen in Part 2. If you don't, then here's a bit of a recap: we're going to go through 5 films you should watch to study horror filmmaking and make a quick little summary on what to look out for and why that film is particularly good to watch for study purposes. In the previous section you would've noticed films like The Texas Chainsaw Massacre of 1974 turn up alongside Perfume: The Story of a Murderer. So, in this second part, we're going to take a bit of a different approach and have a look at some slightly stranger horror films, hopefully you will be familiar with nearly all of them.
In the horror filmmaking world, Murnau is probably one of the most revered directors for his 1922 classic German Expressionist Film Nosferatu. An intense film about a vampire, this movie captures the meaning of "fear" perfectly and basically set up the entire horror genre, especially the case for using shadows. Just have a look at the "shadow scene" when Nosferatu is climbing the stairs and see for yourself; have a look at how the camera moves and how the character seems more frightening just by shadow usage.
One of the most incredible films of the German Expressionist Era is The Cabinet of Dr. Caligari and the way it inspired horror film is probably for the best. The character of Cesare was possibly one of the most terrifying characters of film that the early 20th Century had ever seen. The character is designed to be dressed in black with black and white make-up, not like the other characters who appear to be dressed in colour but the black and white filming makes the dress-up look that way.
Cesare is only in black and white and so, when he is filmed, it makes the darkness look even darker. He is a character on incredible position in the horror world, influencing a vast array of characters from Dracula onwards.
An American Werewolf in London has some of the most iconic scenes of the early slasher films in history. From the transformation scene that was copied by Michael Jackson in Thriller to the undead scenes that have been replicated by films all over the world. This film is not short of its incredible horror filmmaking features. You probably want to study the way in which this film presents the undead and how it makes them a part of the conscience of the werewolf. Then, I would suggest paying good attention to how the transformation scene presents horror and brings in absolute terror to the scene.
The Woman in Black is one of my all-time favourite horror films because of its indirect suggestions of absolute terror. It is a feature of the horror filmmaking world that is normally overlooked and seems a bit outdated, but here it is brought into play again. The way in which the ghost of the woman who has come to take revenge for the death of her son appears to children living in the same town as the house is a brilliant concept (albeit maybe simplistic). But, the main thing you want to concentrate on is what happens to the children and why; you may be unpleasantly surprised but I believe that is the entire point.
I know many people didn't like this film because of its simplicity, but I can bet you that many people haven't tried to idea of spacial awareness created in this film in their other projects. Winchester creates an enormous space by having a house that never stops construction and, within these large spaces, it has smaller more claustrophobic spaces and thus creates the illusion of large space from the outside and reality strikes inside. This is an incredible feature and I think you'll be surprised if you were to explore it in more detail.
Conclusions:
I hope you look out for Part 3 coming soon and you should work hard on watching these movies and exploring horror filmmaking as much as you can. This will give you the best insight into your next project.
Good luck!

Annie Kapur
Film and Writing (M.A)
British Born Punjabi Girl.
Focus in Film: Adaptation from Literature, Horror Filmmaking Styles and Auter Cinema
Author of: "The Filmmaker's Guide" series
Twitter: @AnnieApprox
IG: @AnnieApproximately
See all posts by Annie Kapur →