'In the Tall Grass'—A Movie Review
'In the Tall Grass' plagues a dark message about the consequences of wandering into a field of tall grass.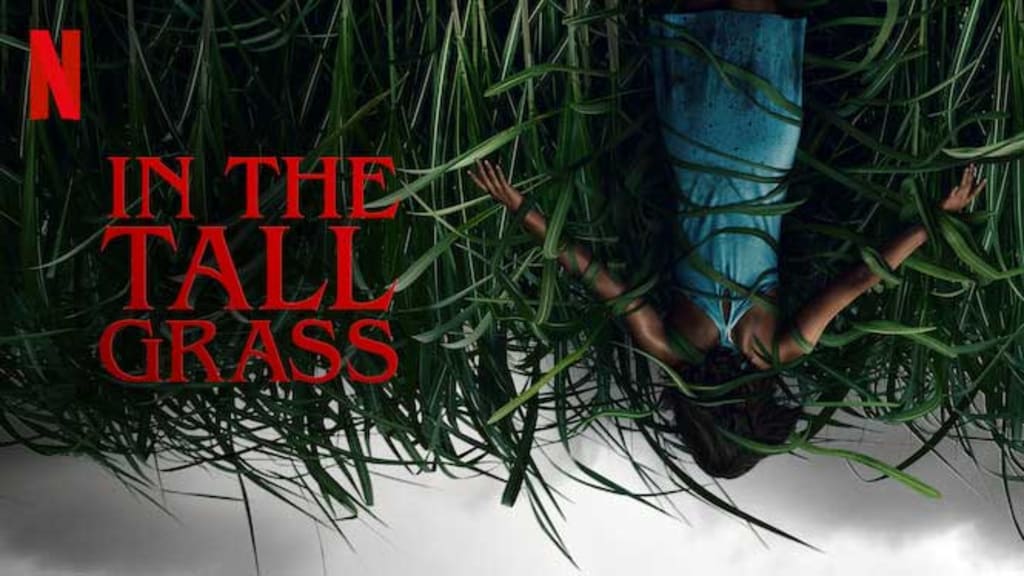 If you care to return from the endless maze of tall grass, leave a trail of bread crumbs.
In the Tall Grass is a newly released Netflix film based on the short story by Stephen King and Joe Hill. Lured into a field of tall grass, a group of people endlessly wander in the confusing mazes trying to find their way out. Realizing that this tall grass holds more dark power than expected, any chance of escape is thin.
I have been waiting for weeks to catch In the Tall Grass on Netflix. Being an avid Stephen King lover, I was hooked. From beginning to end, I was engrossed, watching the events unfold very closely. In the Tall Grass is a suspenseful and very well-acted story that plagues a dark message about the consequences of wandering into a field of tall grass.
In the Tall Grass delivers exceptional performances from six gifted actors. The story is not just about one person. For most of its entirety, the characters are on the brink of insanity due to all the time loops and fighting for their lives.
Laysla De Oliveira (Becky) and Avery Whitted (Cal) were terrific as the siblings who get lured into the tall grass. I enjoyed their bickering as they're trying to find each other. Their sibling relationship also plays an important element, especially in Cal's character.
Being pregnant does not stop Becky from running frantically through the mazes while she is visibly uncomfortable and in pain. You can push yourself to the highest extremes.
I was very impressed with Will Buie Jr's performance as Tobin. He pulls off a great performance as a mixture of a creepy child and a terrified little boy in midst of a horrifying situation. Don't ever follow your curious dog into tall grass!
Patrick Willson is so off-putting as Ross. Due to the constant loops that he and his wife (Rachel Wilson) have been enduring, you never know what personality he'll throw at you each time you see him.
Garrison Gilbertson became one of my favorite characters. I was not expecting him. He is not someone to look up to and yet he comes through, becoming an unlikely hero.
Just when I thought that the film was going to be something completely different after only fifteen minutes, I was very wrong! The plot element dealing with time loops was well-crafted. Pay attention to every second of this film. It is very easy to miss the smallest details.
Stephen King knows how to make even the most little things look so sinister. The tall grass knows everything, messing with your mind and even which direction you are heading in. Scenes taking place in the night were gripping. Is there something else in the tall grass? Who else is there? How many lives has this tall grass claimed?
The film is symbolic. In the middle of the tall grass sits a gigantic rock. The outcome of touching this rock varies depending on the character's motivation. The best part about the film is not knowing what is going to happen next.
Vincento Natali did an exceptional job in his direction of In the Tall Grass. He created ingenious subtle details especially with the cars in the church parking lot and important objects around the field of grass.
The cinematography is outstanding. Shots of sunsets or water droplets on the leaves were beautiful. And the sound-mixing of off putting voices in the field was a nice touch.
I highly recommend In the Tall Grass. It's a jarring story with so many incredibly directed twists and turns. King and Hill outdid themselves! Just hope that you never get stuck in a field of tall grass.