'Get Out'—A Movie Review
'Get Out' is a movie that changes your perspective while putting you on the edge of your seat at the same time.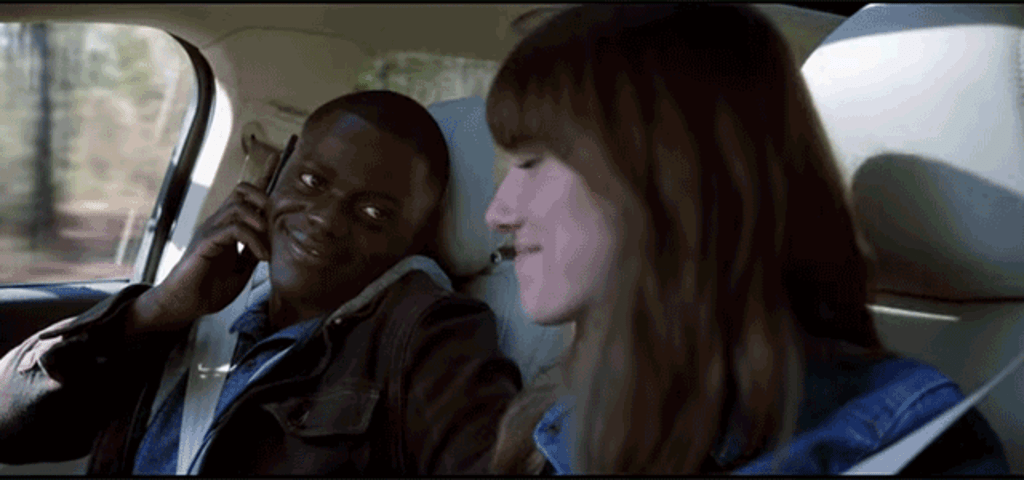 Wait, you're going to a party where this weekend? The Armitage's? Uh, maybe you shouldn't go.
Get Out is a thriller directed by Jordan Peele that hit theaters in 2017. Chris, a Black man, is invited to meet the parents of his white girlfriend, Rose. While things go smoothly at first, Chris soon finds out the nightmarish plans the family is up to.
I really wish that I could have seen this movie on the big screen when it was out. Get Out is a movie that changes your perspective while putting you on the edge of your seat at the same time. I had no idea what to expect. From the incredible acting, hidden well-planned foreshadows, along with the best improvisations from Lil Rel Howery, Get Out is a dark, mixed with comedic, eye-opening film.
Danial Kaluuya impressed me as Chris. He can say so much through expressive faces, whether he is bored out of his mind, done with everything, or absolutely terrified. He can express so much emotion. I was floored by his scene where he was retelling a nightmarish memory from his past that has plagued him throughout his life.
Kaluuya's performance made a mark on film history signaling what the world is like in the eyes of a black man. The film was very eye-opening for me and you can actually feel how uncomfortable he as the only Black person at an all-white party.
The best part about Allison Williams' performance as Rose is that she has to play a completely different character from who she really is. She jokes around with Chris, is supportive, and easily shows how annoyed she is whenever members of her family make a racial crack.
At times, Williams' character got on my nerves because she overreacted a little too much. Then again, she was hiding a very big secret in contrast to her actual personality. I have to applaud Williams because she even had me fooled!
Playing the members of the Armitage family were Bradley Whitford, Catherine Keener, and Caleb Landry Jones, who act like normal people until you find that there is something very eerie about them. I know my skin tingle will tingle if I hear a spoon scraping along the side of a teacup again.
I especially enjoyed the performances by Marcus Henderson, Betty Gabriel, and LaKeith Stanfield. Acting gives one a chance to experiment and take roles and heighten them to new levels.
Lil Rel Howery as Rod is the best part of the movie! Howery eases the tension through his comical subplot. From his way that he talked to trying to figure out the clues in the investigation, his scenes are an important message on the value of friendship.
Chris and Rod's friendship was heartwarming. Friends will be here for you no matter the situation or how far apart you are. Chris and Rod's phone conversations were very meaningful. Remember to call your friends. Check in with them.
I was impressed to learn that this was Jordan Peele's directorial debut. He carried the story through startling up-close camera angles of the drama. I have never seen a film that embodies so many hidden foreshadows like Get Out. And there are so many dark symbolic references, too.
Get Out is a very chilling movie, especially after finding out what the family's true intentions are. If there was a movie that I could go back and watch for the first time again, it would be Get Out. Watching Get Out with fresh eyes is an experience. If you have not watched this movie yet, grab a cup of tea, some snacks, and enjoy the film.