Horror Movies on Netflix
There is a long list of horror movies released on Netflix in July 2019.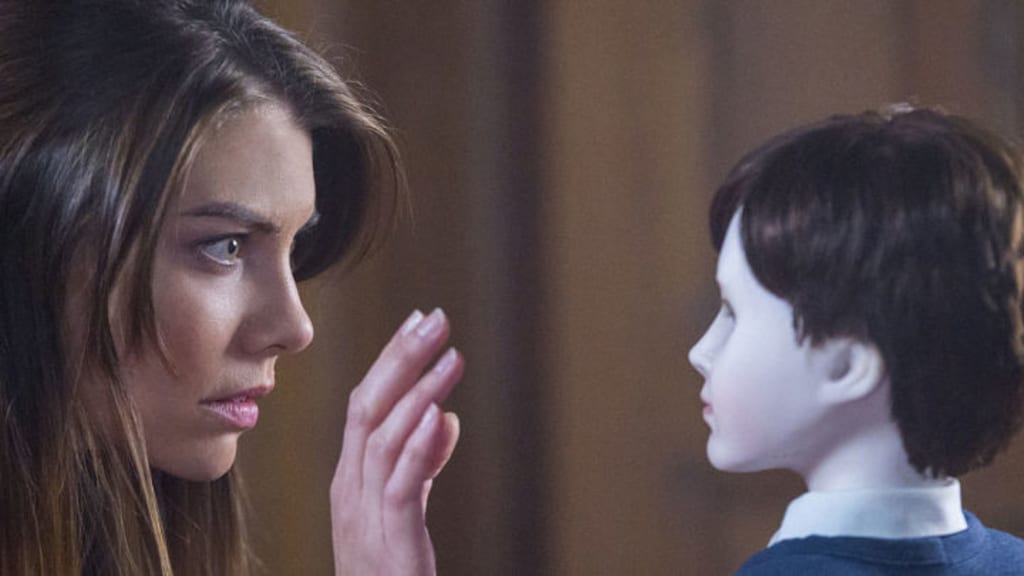 There seems to be a lot of people who love to watch horror movies. As of July 2019, there is a long list of horror films to choose from. You might have seen or heard about some of them, but there might be just as many you haven't seen.
Netflix's horror films are picks from those originally released from 2016 through 2019. The list includes thrillers of all kinds. Some are scary and some are not so scary, but they are categorized as horror films. All the titles are on Netflix in the United States of America. However, some of them might not be available internationally. The films are listed in alphabetical order.
1. '1922'
Stephen King's movie 1922 was released in 2017. The 101-minute film stars Thomas Jane as a tortured farmer who confesses to a horrible crime he committed in 1922. His wife had inherited a farm that she wants to sell. The husband convinced his 14-year-old son to murder his own mother so the farm can stay in the family.
2. 'Apostle'
Apostle is a 129-minute drama starring Dan Stevens posing as a new recruit to a dangerous cult in order to rescue his sister who is held captive. The 2018 film takes viewers to dangerous places and through scary situations on the journey for Stevens to accomplish his mission.
3. 'Cult of Chucky'
Cult of Chucky is a 2017 American supernatural slasher film. It is the seventh in the ongoing series of sequels to the original 1988 film about the killer doll. The 91-minute film is just as scary as the ones that came before it. All of the original cast returns to share the story of Nica Pierce, who has spent the last four years in a mental institution after she was framed by Chucky for the murders of her family. She now believes she was responsible for the murders after all.
4. 'Final Destination 1-3'
Final Destination has five films about a small group of people who barely escape death. Every one of the people later dies anyway under strange circumstances because they were supposed to die and could not ultimately escape death.
5. 'Green Room'
Green Room is a 2015 survival horror movie of 95 minutes. Four members of a traveling punk band have to fight for their safety while being attacked by neo-Nazi skinheads. The band witnessed a murder at a remote bar in the Pacific Northwest where it was performing. As the name indicates, the setting is in a green room.
6. 'Gremlins'
Gremlins is a 1984 American comedy horror film geared toward a young audience, but it still has all the dark features of an R-rated movie. The action of the 106-minute film starts after a man buys a Mogwai as a Christmas present for his young son. The boy is given special instructions never to feed the pet after midnight and to keep it away from water and light. When he disobeys the orders, the pet multiplies and they take over the small town.
7. 'Gerald's Game'
Gerald's Game is based on Stephen King's 1992 novel bearing the same name. The 103-minute film is a 2017 American psychological horror thriller drama about a husband and wife who travel to an isolated cabin to rekindle their marriage. The wife allows her husband to handcuff her to the bed. After taking two Viagras, Gerald dies of a heart attack while his wife is left handcuffed to the bed. A big dog comes into the house and begins to eat parts of Gerald's body that is on the floor.
8. 'Hostel'
Hostel is a 2005 American slasher film written and directed by Eli Roth. The 94-minute film is Roth's best thriller. It is about two college students traveling across Europe with their friend. They were unable to get back into their hostel because they missed their curfew. They leave with a man who invited them to stay at his apartment. Then they are preyed upon by those who kidnap, torture and kill people like the three friends.
9. 'Pan's Labyrinth'
Pan's Labyrinth is a 2006 dark fantasy drama film. The 119-minute movie tells the story of a young girl in Spain who escapes into a world of magic because of her violent new stepfather. Her imaginary world is so horrible that is like a nightmare even when she is awake. Pan's Labyrinth is definitely eerie.
10. 'Poltergeist'
Most people remember Poltergeist as one of the greatest haunted house movies of all time. The Steven Spielberg movie is a 114-minute 1982 American supernatural horror film. It tells the scary story about an ordinary family who moves into a house in the suburbs of California. The family soon discovers that the house is filled with ghosts who abduct the young daughter.
11. 'Scream'
Scream is a 1996 horror movie directed by Wes Craven that was inspired by the true story of the Gainesville Ripper. The movie follows a high school student in the fictional town of Woodsboro, California. Scream is a 111-minute horror film that takes a look at a group of teens encountering a mysterious, masked killer.
12. 'Sweeney Todd: The Demon Barber of Fleet Street'
Sweeney Todd: The Demon Barber of Fleet Street is a 1979 musical thriller based on the 1973 play by the same name. It is a dark collaboration between director Tim Burton and star Johnny Depp. It appears to be more of a drama musical than a horror film. Depp is a Victorian-era barber who returns to London to get revenge as he sings through the two acts of the play.
13. 'The Autopsy of Jane Doe'
The Autopsy of Jane Doe is a 2016 creepy and original horror movie starring Brian Cox and Emile Hirsch. The father-son team of morticians performs an autopsy on an unidentified body. They discover impossible medical mysteries while dissecting the corpse. It is a scary and suspenseful movie of 86 minutes because even after death, the body keeps producing medical mysteries.
14. 'The Boy'
The Boy is a creepy hit from 2016. It stars Lauren Cohan as a nanny hired by eccentric millionaire parents to take care of a life-size 8-year-old doll that resembles their son who died 20 years ago. At first, the nanny thinks it will be an easy job to take care of a doll. She quickly discovers weird things happen when she violates some of the parents' strict rules. The 97-minute film will make babysitters think twice about not obeying the instructions of parents who hire them to take care of their child.
15. 'The Conjuring'
The Conjuring is as scary as it can get, starring Vera Farmiga and Patrick Wilson. They are paranormal investigators whose job is to protect a large family from ghosts. The 2013 American supernatural horror film that runs for 112 minutes was inspired by The Amityville Horror.
16. 'The Invitation'
The Invitation is a 2015 American horror thriller film that runs for exactly 100 minutes. The plot is about a man who accepts an invitation from his ex-wife to attend a dinner party. While there, the man relives the tragedy of their child's accidental death. He begins to think that his ex-wife invited him to the party for reasons other than to feed him. There are clues throughout the movie about what is going on, but the man just can't figure out what is happening. The Invitation is a must see for those who love good horror films.
17. 'The Ritual'
The Ritual is a 2017 British supernatural horror film based on the 2011 novel of the same name. The film, which runs for 94 minutes, is about a group of four college friends backpacking through the woods after spending the night in an abandoned cabin where they had nightmares. All of the friends begin to experience strange things, which leads to horrifying conclusions.
The Sixth Sense is a 1999 American supernatural horror drama film about a boy who is able to see and talk to the dead. Bruce Willis plays a child psychologist who interviews and evaluates the boy. The scary movie of 107 minutes contains mysteries that the child and his psychologist can't explain. The Sixth Sense, with its classic ending, is worth seeing.
19. 'The Village'
The Village is a 2004 American psychological thriller mystery drama film with a twisted ending. The 108-minute film is about a village with creatures living in the woods beyond it. Not only are the characters scary, but the music and cinematography are also creepy. If you are looking for a scary movie, look no further. The Village will satisfy your hunger for a good horror movie.
20. 'The Wailing'
The Wailing is a 2016 South Korean horror film with a long run time of 156 minutes. It is about a policeman who investigates a series of mysterious killings and illnesses in his small town. He finally discovers that the mysteries are closer than he had thought. The story will keep your eyes glued to the television the entire time as you try to guess how the horror film will end.
21. 'The Witch'
The Witch is a 2015 supernatural horror film that follows a Puritan family who encounters evil forces in the woods beyond their New England farm. The family begins fighting with each other because of deception, grief, hypocrisy and religious misconceptions. The 93-minute film seems so real that you will feel like you are on the farm and going insane along with members of the family.
22. 'Train to Busan'
Train to Busan is a scary 2016 South Korean zombie movie. The story of the 118-minute action horror thriller film takes place mostly on a train to Busan. When a zombie apocalypse suddenly breaks out in the country, the safety of all the strangers on the speeding train is compromised. When the passengers get bitten, they bite other passengers until they are all affected.
23. 'Under the Shadow'
Under the Shadow is a 2016 Persian-horror film of only 84 minutes. It is a supernatural thriller about a mother and her daughter trapped in an apartment after a missile strikes the building. A lot of strange and eerie things happen in the building. Watch the horror film to find out what those strange and eerie things are.
pop culture

Margaret Minnicks
Margaret Minnicks shares articles with readers all over the world. Topics include celebrities, royal family, movies, television, foods, drinks, health issues, and other interesting things. Thanks in advance for TIPS that are sent my way.






See all posts by Margaret Minnicks →