For the love of Halloween
The ultimate dedication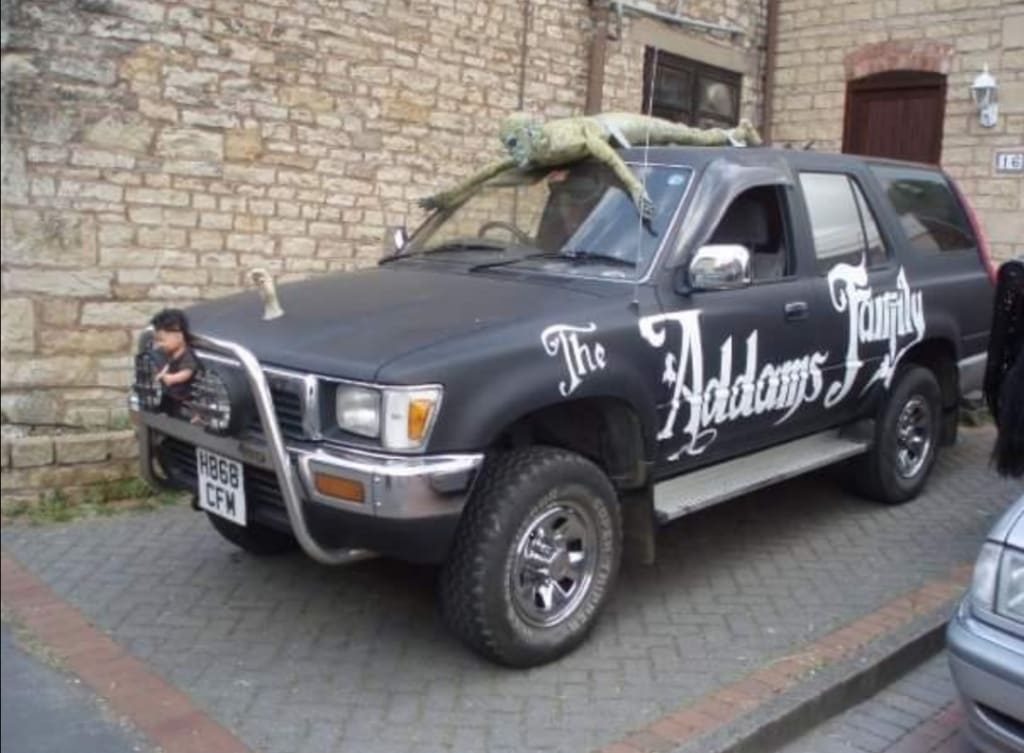 For as long as I can remember Halloween has always been my favourite time of year. I think it all started in 2008 when my family decided to enter a float into the village carnival.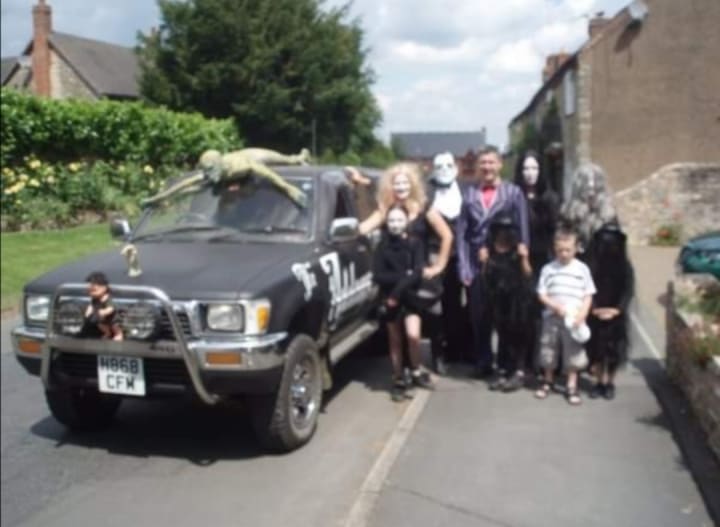 We had always been quite competitive as a family, especially when it came to fancy dress, however, we decided to take it further than simply costumes that year. We knew we had to do something that would make us stand out and what better way to do that than to sacrifice a car in the process.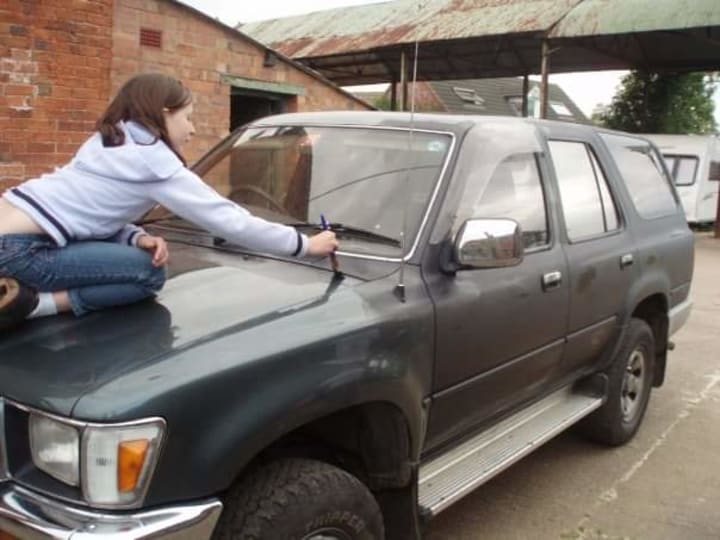 We decided on the theme of 'The Addams Family' as we all fit the roles perfectly. We had my mums then partner for uncle fester as he was bald and slightly larger. My mum was dressed as the nan, easy enough to pull off with a wig and makeup. My mum's friends took on the roles of Gomez and Morticia whilst another tall friend played Lurch.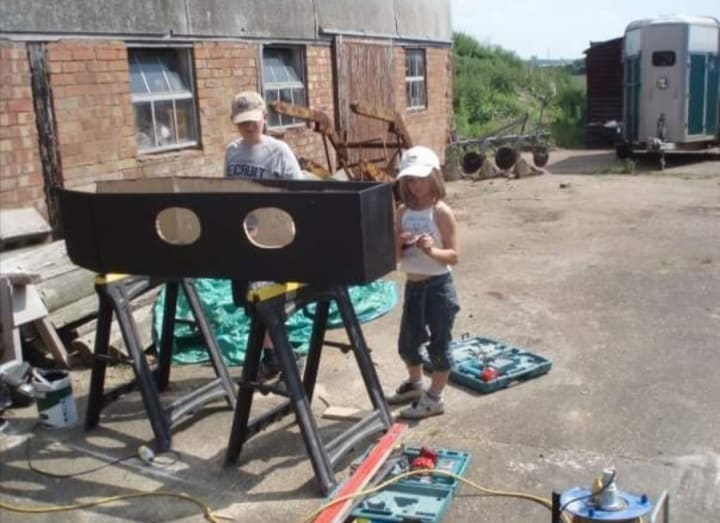 That just left the children. Our mum's friends little boy was Pugsley. My little sister was a spitting image of cousin IT. Achieved by wearing two of the longest wigs we could find back to back, brilliantly topped off with a bowler hat. This was probably my favourite costume out of all of us. Lastly, I was Wednesday, a simple costume that consisted of black clothes, black plaited hair and a washed-out face.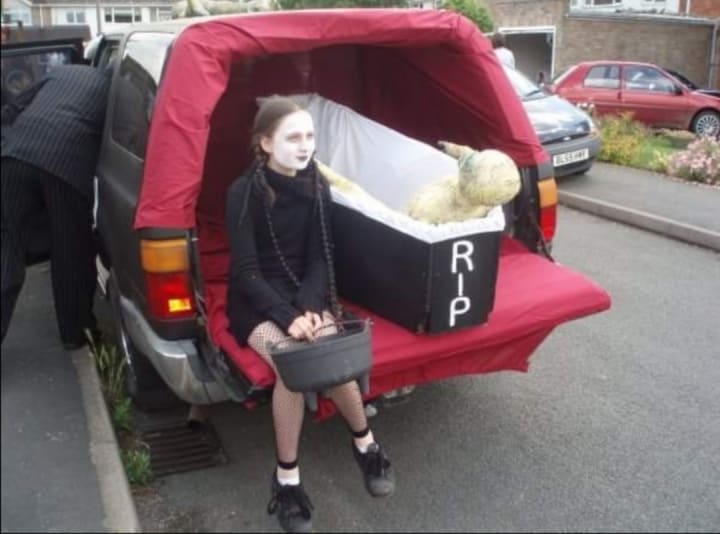 As simple as our costumes were, we more than made up for it in the configuration of the ensemble. The strenuous effort that went into the float was undeniable. Not only was a car completely disfigured in the process we had so many detailed elements that made you look for more.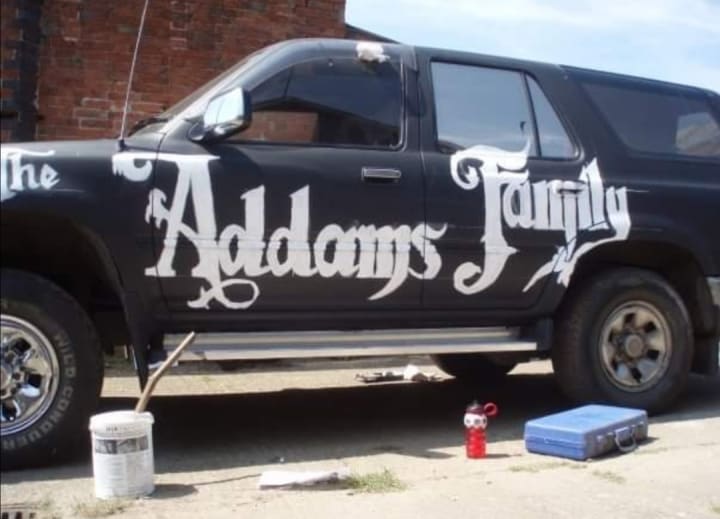 'Thing' the hand from the films was stuck in the centre of the car bonnet. Simply a manikins hand.
At the time no one in the group had a baby to complete the Addams Family, so instead, we had the idea to strap a toy baby to the nudge bars of the truck.
A custom-built coffin was created to lay in the back of the vehicle. This was purpose-built to fit a fake mummy and large speakers that played the theme tune as we drove around. There was another mummy strapped to the top of the truck.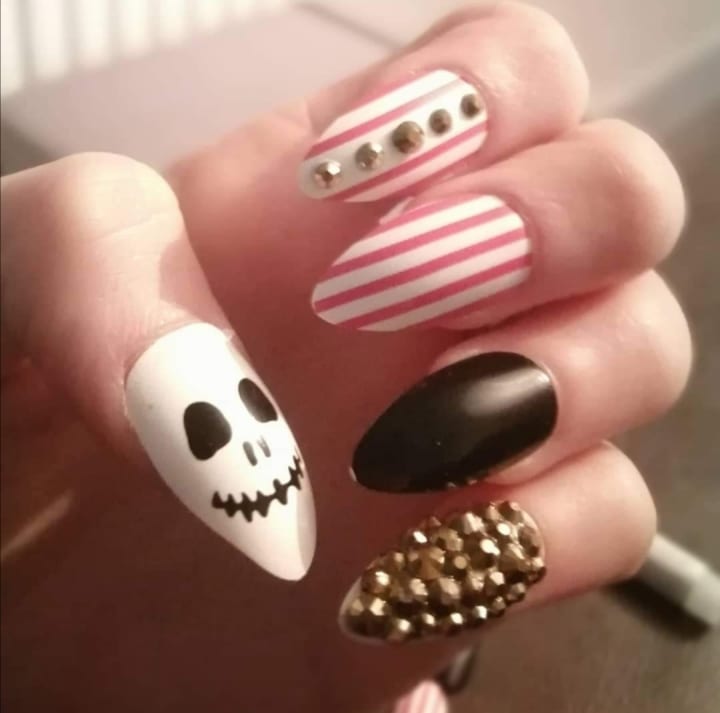 I am still extremely proud of our carnival float and I still count it as the best Halloween costume and float I've ever been involved in. We won 1st place for best small float and I hope to one day re-create the Addams family ensemble with my partner and baby (minus the defaced car!)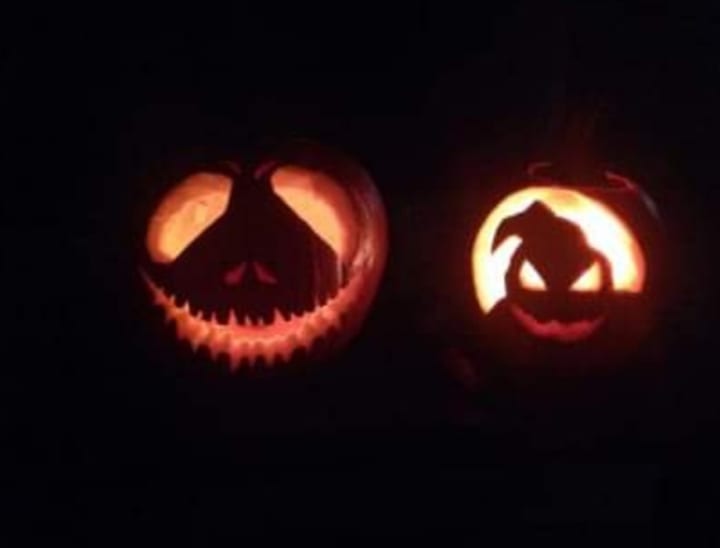 Through the years after, Halloween continues to be my favourite time of year. On the 1st of October, I decorate my window as many do for Christmas. In the upcoming weeks, pumpkins get carved and plans for the 'big day' are made.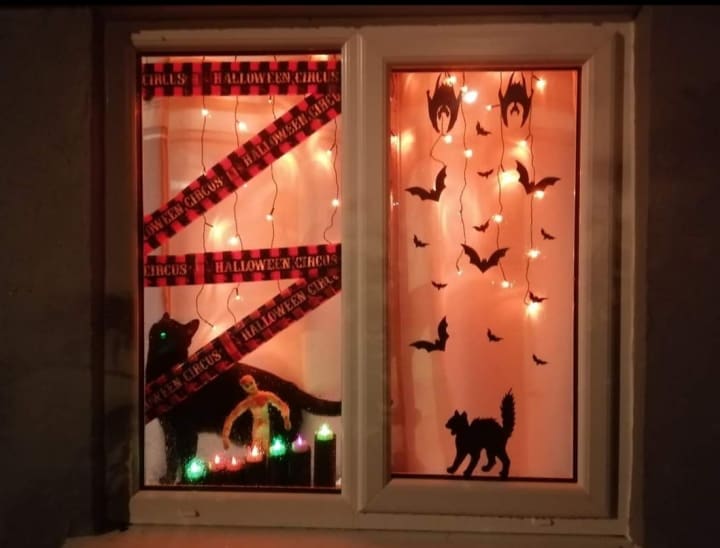 Preparations for costumes are made months in advance with the only rule being... "It must be scary!" Non-scary costumes are reserved for new year. The only thing scary about a 'sexy cat' is the fact that you're calling a cat sexy!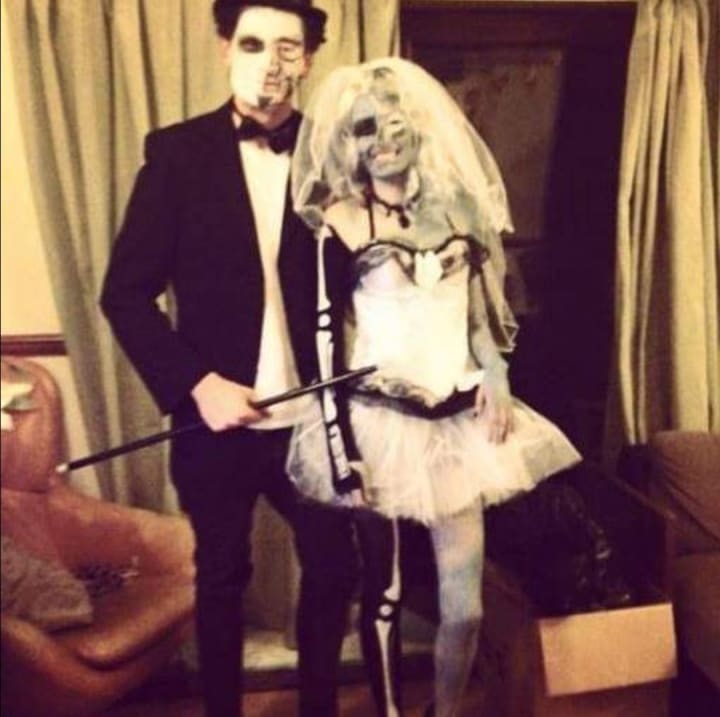 Having a partner that is happy to be the 'ying to your yang' on Halloween is also fun.
For my fiancee and I's first Halloween, we were corpse bride and bone jangles. Then two witch doctors, two mad scientists, two zombies and finally two purge participants.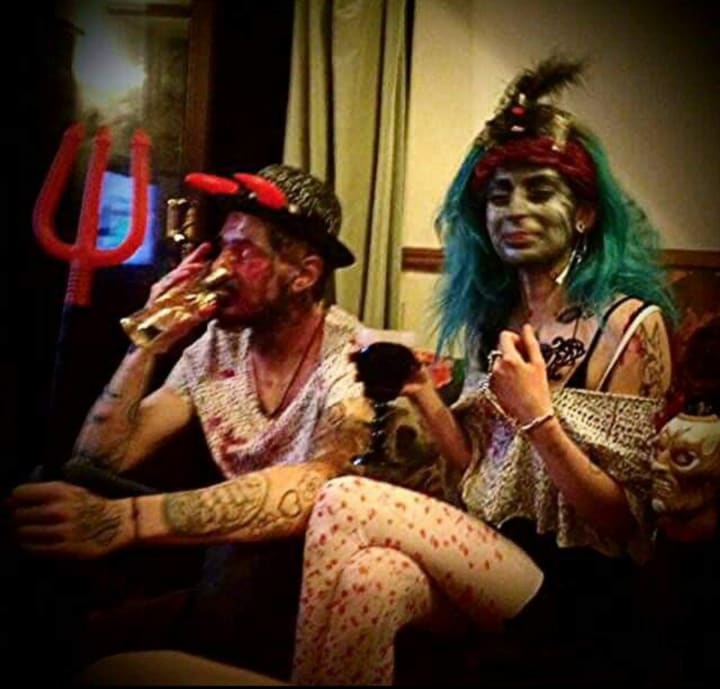 Unfortunately, we missed Halloween last year. I was pregnant and not feeling up to it but that didn't stop me from wearing a bit of Halloween makeup. Instead, I put my feet up and watched the classics, my favourite being beetle juice.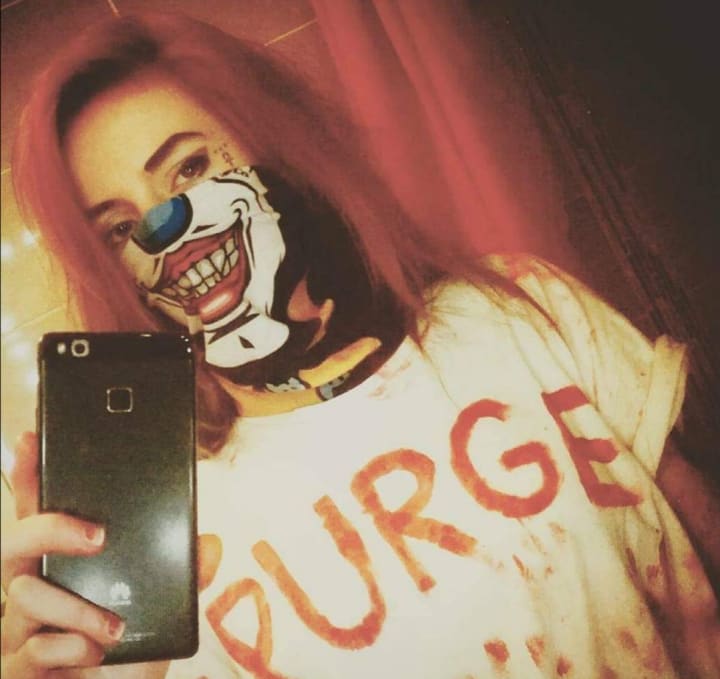 Even though Halloween looks a lot different this year due to coronavirus, this year for me will be the best. We gained a new family member in lockdown, my little baby girl. Her first Halloween she will be a little scary lion. It was fun deciding couples costumes for Halloween but I'm even more excited about all the costumes we can choose with our extra little character!