Body Art
The meaning of tattoos.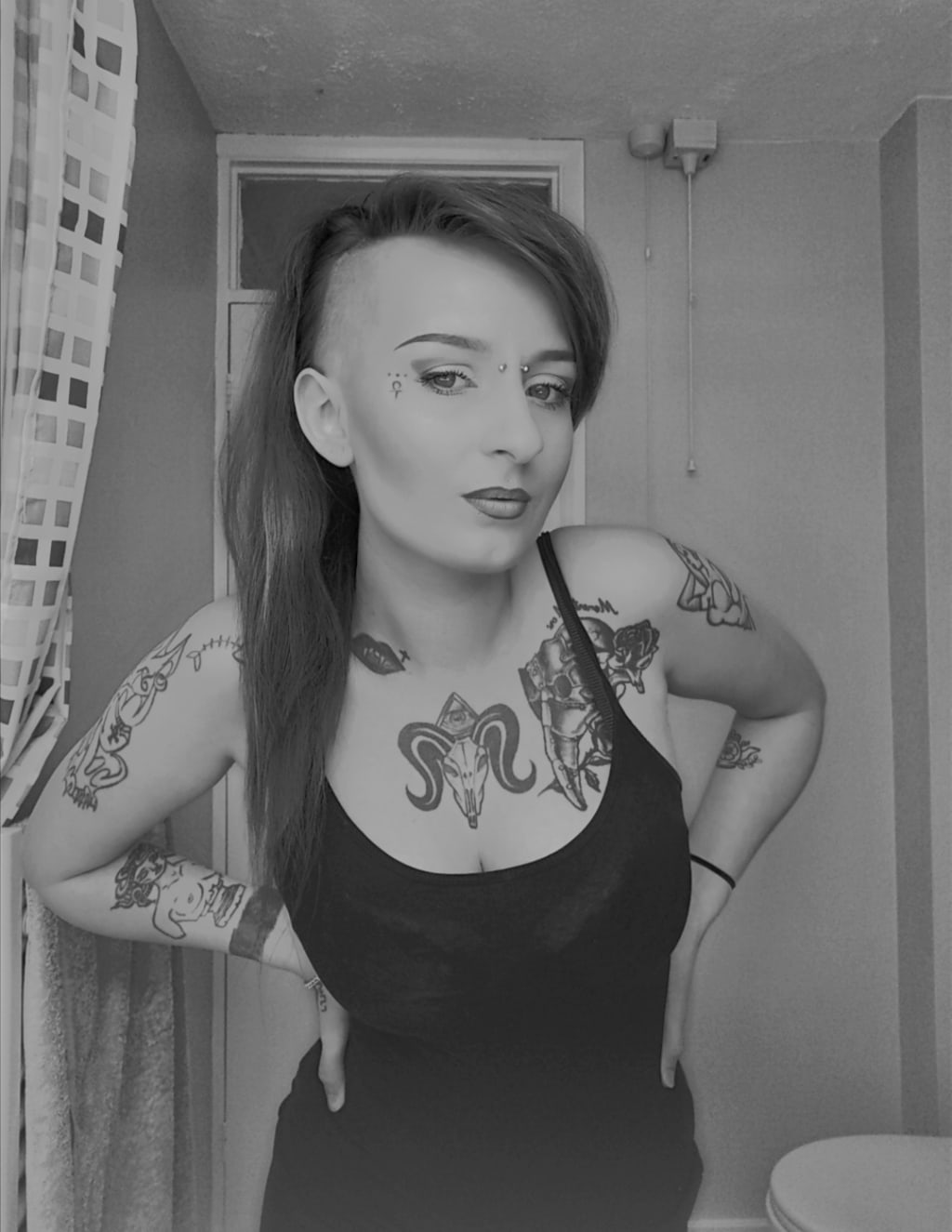 Body art is an incredibly and increasingly popular form of self-expression.
Whilst also widely obtained as a means of commemorating a certain event or time in someone's life, body art can also mean nothing as much as it can mean something.
I have a variety of assorted explanations for different pieces, personally. For the most part, there is less of a reason for the design and more of a memory behind the moment in time in which I was getting the piece fulfilled.
Perhaps the most 'exciting' explanation for a few 'works of art' came from the purchasing of my own tattoo equipment. Disastrous as they were I still recall all the details of my surroundings and feelings when the tattooing took place.
It was seven years ago. My boyfriend and I (now fiancee) had just rented our first flat. I still remember the ghastly red shiny wall that I had painted with the entirely unsuitable paint. The wall that took 6 coats of white to conceal when we came to vacate.
The hazy air and bottles of Hennessey accompanied by the delightful laugh of adored company. We ordered pizza and through the night we shaded one another like canvases.
Crooked as they are, they still all remain. Kept as a reminder of a precious evening where we were all young with not a care in the world. Kept for that feeling of warmth when you remember. Kept for that slight giggle we get each time we see that small crooked... Not tattoo... But memory.
Unfortunately not all my tattoos are associated with good memories. There is one piece that commemorates an extremely difficult and upsetting time in my life. That being said it happens to be my favourite.
The design commemorates the loss of our first baby and as a lot of people know, you don't get much, if anything, to remember them by. The tattoo is of a lady holding a baby with angel wings alongside the phrase "Never in my arms, always in my heart"
This provided me with a certain sense of peace and nearness to our baby. Like the baby existed and wasn't 'nothing'
I truly believe it helped me to grieve especially whilst enduring the pain of the tattoo. It felt like a 'next step'... One more closer to feeling better. It also felt like closure, similar to the feeling of saying goodbye at a funeral.
It helped me feel. It helped me feel like I was doing something to honour the little life that was taken from us. It helped me to realise that it wasn't just something that you should just pretend didn't occur. Something you should just not speak of and forget which is what is widely expected of us.
Body art signifies different things for different people. Each piece on each person is different but similar in the sense that all retain a completely unique story. Even the smallest of tattoos can be paired with the greatest of stories. They can also be as simple as "I liked the design"
The most frequent query put to me as a person with numerous tattoos is "what about when you're old" and I'd like to answer that question to conclude my article...
When I am old I will gaze at each memory etched into my skin and I will glow.
...
When I am old I will long for the chance to be in that moment again.
...
When I am old I will admire that I lived when I had the chance.
...
When I am old I with relish the knowledge that I don't have to say 'what if' because 'I did.'