Ed and Lorraine Warren
The original ghost hunters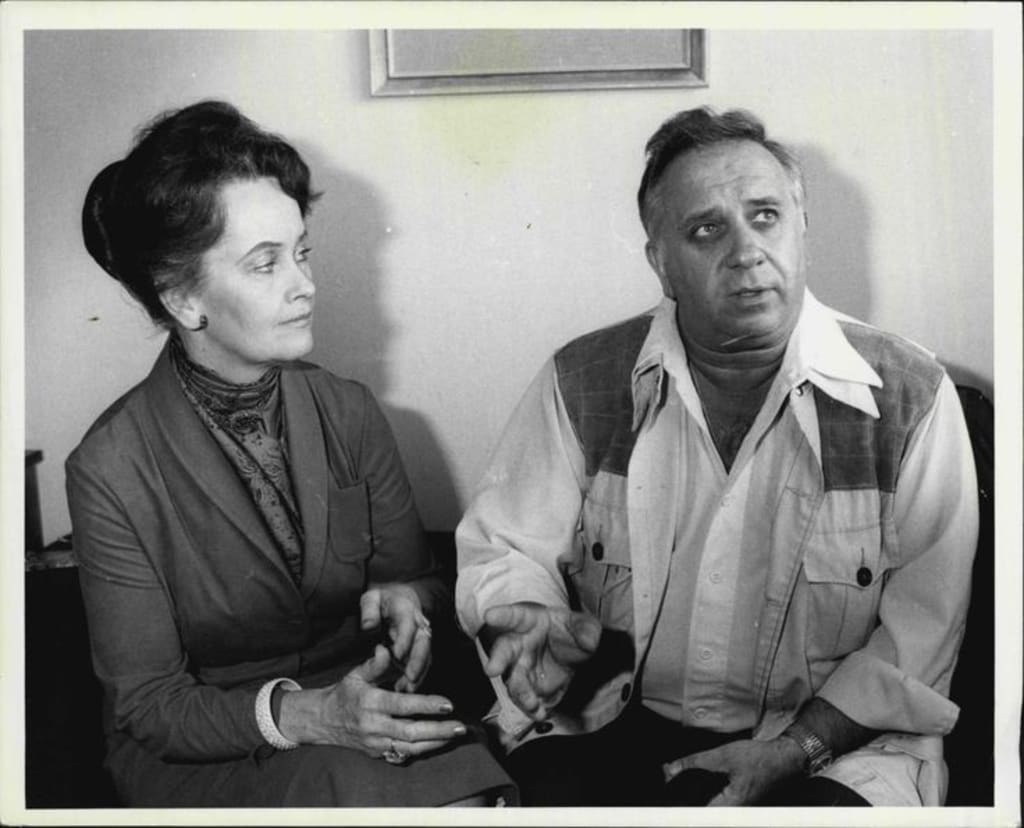 Most people know Ed and Lorraine because of movies such as Annabelle, The Conjuring, and The Nun. For those who aren't aware, Ed and Lorraine weren't fictional people made up for these movies, they were actual people. They were paranormal investigators and authors who worked on many cases, including some exorcisms.
Lorraine Warren was born on January 31, 1927 in Bridgeport, Connecticut and died on April 18, 2019 at the age of 92 in Monroe, Connecticut. Ed Warren was born on September 7, 1926 in Bridgeport, Connecticut and died on August 23, 2006 at the age of 79 in Monroe, Connecticut. Ed and Lorraine met when they were teenagers while Ed worked as an usher at a theater Lorraine would go to with her mother. They became friends, and he walked her home one night and asked her on a date.
Ed was a United States Navy veteran during World War II and a former police officer. Ed and Lorraine married while he was on survivor's leave from the Navy after his ship sank. They had one child and four grandchildren.
Ed became a self taught demonologist, he coined the term. Lorraine was clairvoyant and a light trance medium. When Ed and Lorraine started their journey with the paranormal, he would learn about a house that was said to haunted sit out in the middle of the road and paint (or draw) the house with ghost coming out of it. He would send Lorraine, who was very charming, up to the door with the painting or drawing, she would gift them the sketch telling the home owners how Ed liked drawing haunted homes and that's how they would gain access to the home. They would bring other clairvoyant people to the houses or sites.
In 1952, the Warrens founded the New England Society for Psychic Research, the oldest ghost hunting group in New England. They also opened their occult museum. In 1965 they changed up their mission from investigation only to also crossing the spirits on. When they did these things they would get their expenses covered or comped. They even were able to prove in the court of law that a house was haunted.
The Warrens were responsible for training several demonologists. In 1997, Steve Novella and Perry DeAngelis investigated the Warrens. They took the tour at the museum but found the whole thing to be phony. To me I don't know how much they were expecting to find out from things in boxes and ghost stories.
Ed and Lorraine had many famous cases, including some that were turned into books and/or movies. They were authors who wrote about their cases and the paranormal. I'll go over the basics of the case if want to know more research it. One that was turned into another movie this year was the case of Annabelle the doll. Annabelle was owned by a nurse, and when she and her roommate started noticing odd things happening Lorraine and Ed got involved. The doll now lives in Ed and Lorraine's museum.
In 1971 a Harrisville, Rhode Island, home of the Perron family was haunted by a witch who lived there in the early 19th century. Bathsheba Sherman (the witch) cursed the land so that whoever lived there somehow died a terrible death. This case was the basis of the movie The Conjuring, which Lorraine was a consultant to the production and appeared in a cameo role in.
Ed and Lorraine also worked on the Amityville horror, Enfield poltergeist, Snedeker house and the devil made me do it case, among others. I will do my research on these cases as should you. I hope you enjoyed this look into the Warrens.