'Doctor Sleep' - A Movie Review
The final half of 'Doctor Sleep' is a blast into nostalgia.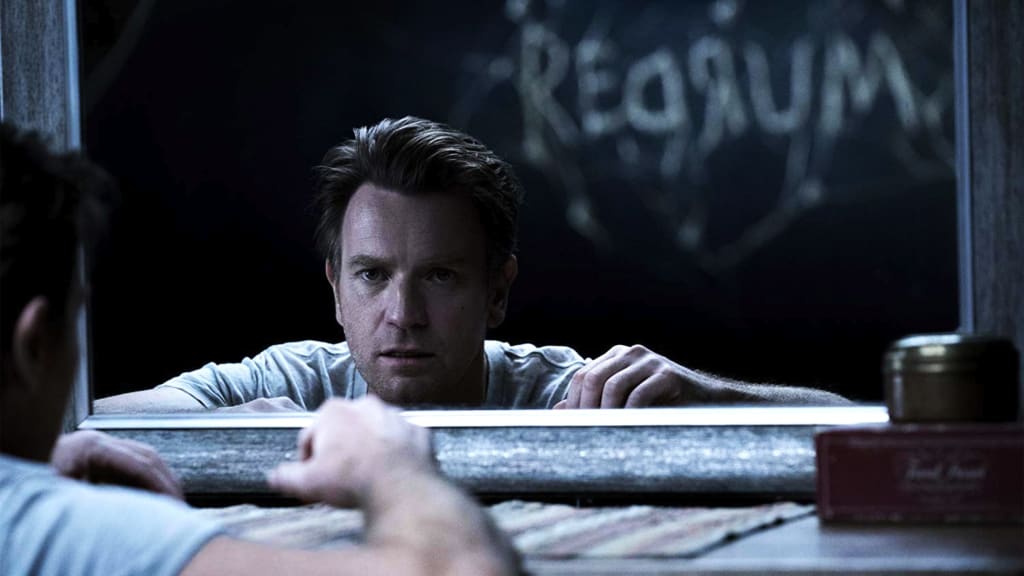 When we're on the way to the Overlook Hotel are we going to run into the Grady twin sisters, the creepy lady in room 217, and the man with a bloody scar on his face?
Based on Stephen's King's sequel to his most famous book, The Shining, Doctor Sleep follows the life of Danny Torrance who struggles with alcoholism. Picking up communication with a young girl, Danny learns of a murderous group seeking people with powers to shine. Danny must stop them even if it means traveling back into nightmares from the past.
The instant the familiar foreboding theme music started, I was very excited to see Doctor Sleep unfold on the big screen. I did not read the book prior to seeing the movie, but overall I thought the film was a great sequel to Kubrick's film version of The Shining, giving it the needed closure that was left out.
Ewan McGregor was excellent as Danny Torrance. McGregor embodied his character, His recovery journey from alcoholism is believable. Danny has been through a lot of turmoil since he was a child, and he has learned to move on. I enjoyed his interactions with Abra, especially at the climax of the film.
I am amazed by Rebecca Ferguson's performance as the evil Rose the Hat. She was cunning, manipulative, and resourceful. Definitely a great villain who was never afraid of a fight to get what she wanted. Watch the movie to find out why she was given this title.
I was very impressed by newcomer young actress Kyliegh Curran for her splendid performance as Abra, a young girl with powers to shine. Her mature demeanor, genuine reactions to horror, and courageous quick-thinking attitude was the best part about Doctor Sleep. I enjoyed her scenes and I cannot wait to see Curran in more films.
There are a number of great performances in Doctor Sleep. The entire crew of Rose the Hat were all sinister in their own way. I especially enjoyed Cliff Curtis as Danny's supportive friend, Billy Freeman.
Shoutouts go to Carl Lumbly, Alex Essoe, Roger Dale Floyd, and Henry Thomas for capturing personalities of four famous characters. I was most impressed with Alex Essoe and Henry Thomas' scenes. I think they are the most underrated parts of the film who need more recognition for their genuine portrayals.
The story felt like a good lead up of getting to know the characters, watching Rose the Hat and her crew's evil plans, until the final battle in a familiar setting on a snowy mountain.
As soon as the climax started, I was smiling from beginning to end! The final half of the movie is a blast into nostalgia. It is very important to go into this movie with an open mind. While at first, I thought that some of the scenes in the beginning and middle half lagged, it was so worth the wait for a riveting climax back in the ghostly halls of the Overlook Hotel.
Mike Flanagan has a golden touch when it comes to directing horror. Most of the horror in his film is based around fears. Danny still struggles with ordeals from his past, alcoholism, and the use of his powers to shine. I like how Flanagan connected the character relationships and brought us closure.
I have always had a love-hate relationship with Stanley Kubrick's version of The Shining because the ending never felt like closure. Flanagan created scenes from King's original story that gave the film depth and a proper ending.
Honestly, give this film a chance. I am impressed with the reminiscent camera angles of Kubrick's work along with a spine-tingling story that had me on the edge of my seat. Experience Doctor Sleep in theaters.