Colton Haynes Unveils His Possible New Look For American Horror Story at SDCC 2017
Haynes looks a lot like Billy Idol now that he's gone to a blonde look.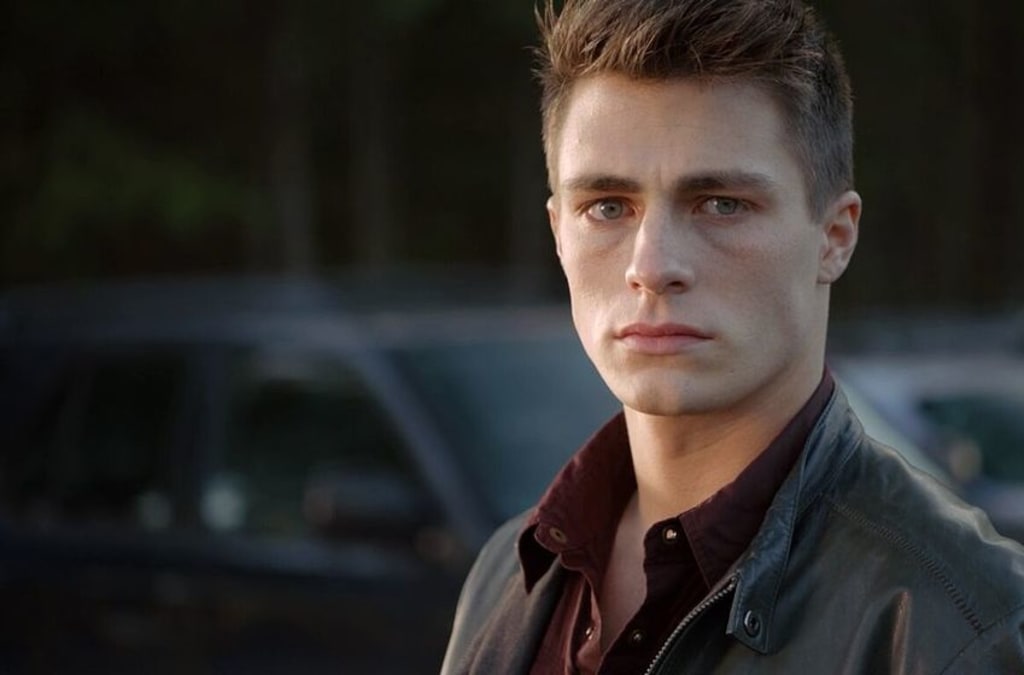 In case you missed the Teen Wolf panel at San Diego Comic-Con, you'll probably need a recap, because a lot took place. Between several new clips being aired and the cast delving deep into their history on the series, it was a lot to take in, and the surprises didn't end there.
The #TeenWolf panel also served as an official forum to announce the return of several fan-favorite characters to the series: Derek (Tyler Hoechlin), Ethan (Charlie Carver), and Jackson (Colton Haynes). And based on fan reaction, quite a few people were excited to hear of Haynes making his return, despite not being present for the panel. Fortunately, he sent the fans in attendance a video message in his place, along with a clip of himself and Carver walking through the doors of Beacon Hills High.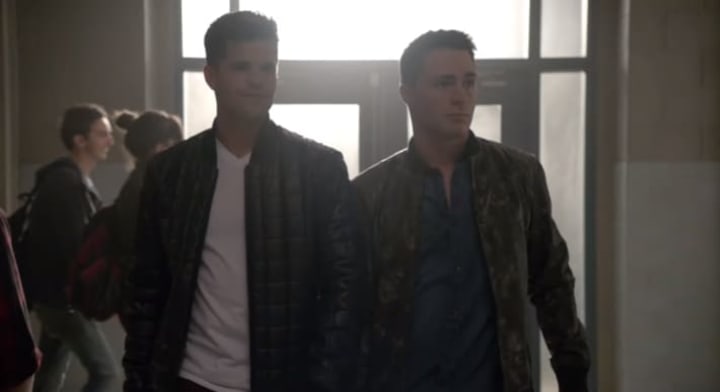 Clips aside, Haynes' personalized message to the fans also brought to light a new development in Haynes' own life. It isn't much to take note of, but Haynes has bleached his hair from a light brown to bright blond color once again.
Now, the change in appearance probably would've gone overlooked had the cast and crew not paid any attention to it, but they decided to have a little fun in Haynes' expense, considering he wasn't present to address the new look.
To be clear, the cast didn't say anything inappropriate at Haynes' expense. They did however, point out that Haynes looks a lot like Billy Idol now that he's gone back to a blonde look. And in all honesty, #ColtonHaynes does share a striking similarity with Idol, more so now that he has bright blonde hair.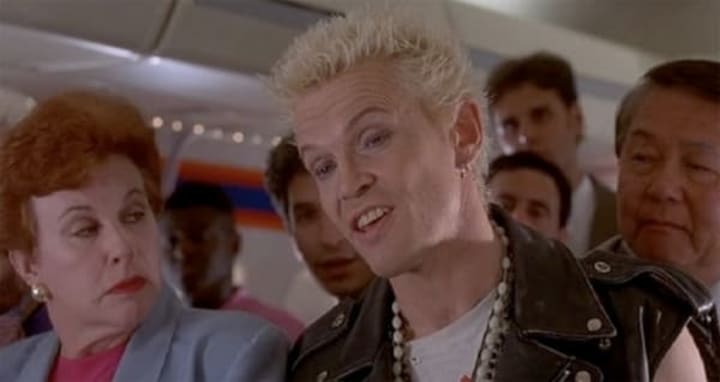 The reason why Haynes decided to make the change hasn't gone under close inspection yet, but it was probably done out of personal preference. Although, it's possible that Haynes has altered his appearance for an upcoming role. Who knows, maybe Haynes will be playing Billy Idol in a documentary on the legendary musician? The cast and crew of Teen Wolf did namedrop the musician when they could have compared Haynes to any other blonde celebrity, so that may be a sign of what Haynes is currently working on.
Keep in mind that there's no Billy Idol picture in the works, meaning the prospect of Haynes playing Idol in a documentary / movie is quite unlikely. With that said, the change was probably done for Haynes' next part on American Horror Story