Cocaine, Sex, and Lizard People: A Look at Some of the Craziest Books by Christopher Pike
5 Christopher Pike Books to Read Before the Midnight Club Comes Out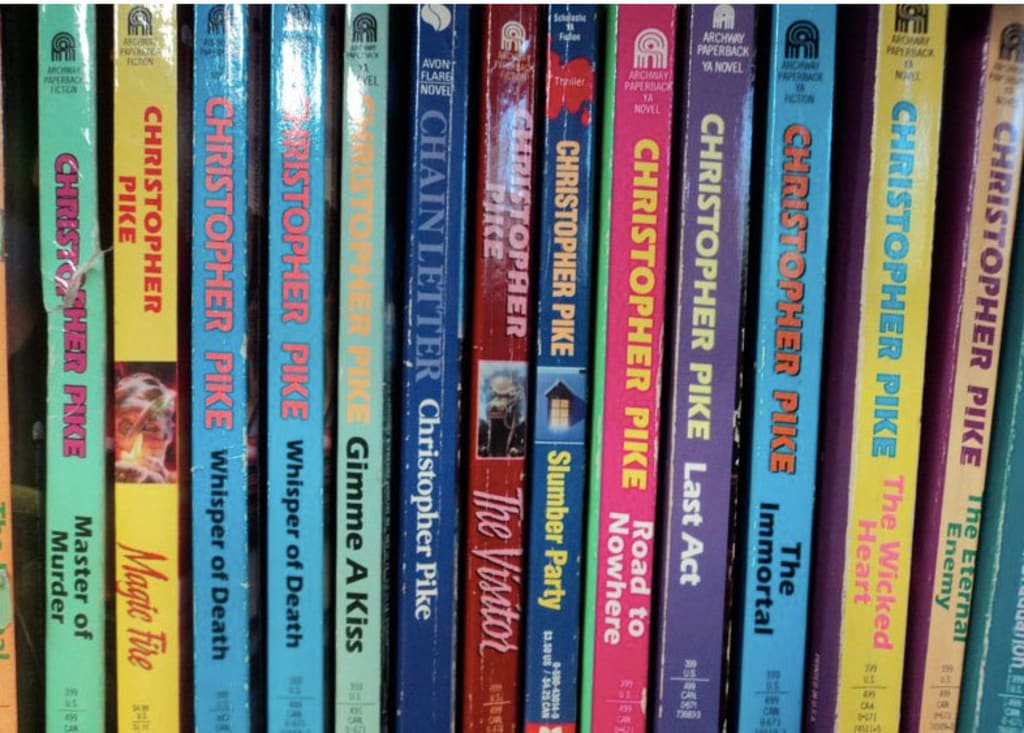 Mike Flanagan's adaptation of the Midnight Club is coming to Netflix and many people and a whole generation is about to be introduced to the madness of Christopher Pike for the first time. For those who don't know Christopher Pike is a popular Young Adult author who rose to prominence around the same time as R.L. Stine. 
It's safe to say however that his books were a lot different then the Fear Street books and included sex, drug use and in more than one occasion lizard people. Often more violent and much more stylized Christopher Pike's books stood out in a league of their own. 
Die Softly (1991)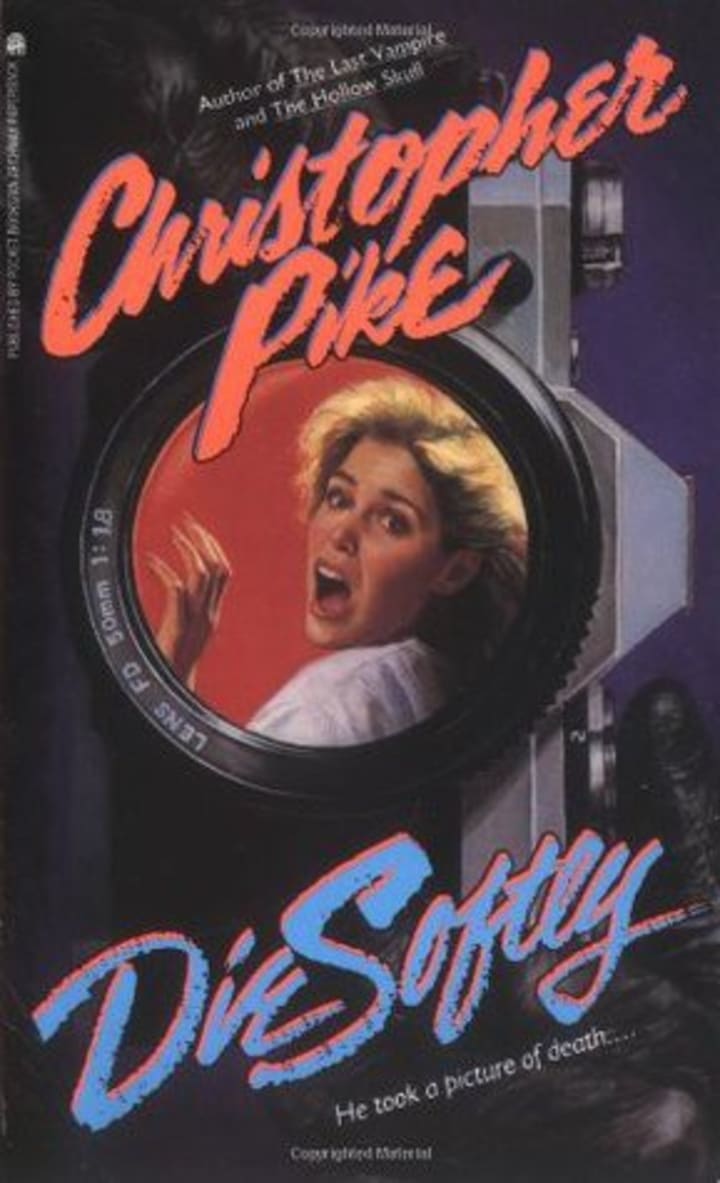 Die Softly, follows Herb a teenager who likes to take pictures of women when they don't know he's around. Like a lot of teenage movies at the time this involves him setting up his camera in the girls locker room when the Cheerleaders are showering. However this time instead of a roll of non-consensual nudes Herb's got photo evidence of a murder.
Worse he's even got a picture of the murderer sneaking up on their victim with a baseball bat. The only question for Herb now is whether or not the murderer knows he has the pictures?
This book features one of my favorite femme fatales in Christopher Pike's books. One who uses sex and copious amounts of cocaine to get whatever she wants. While it's pretty tame by today's standards, a lot of the content in this book was pretty wild to have in Young Adult literature at the time and problematic elements aside make it ripe for it's own big screen adaptation.
Monster (1992)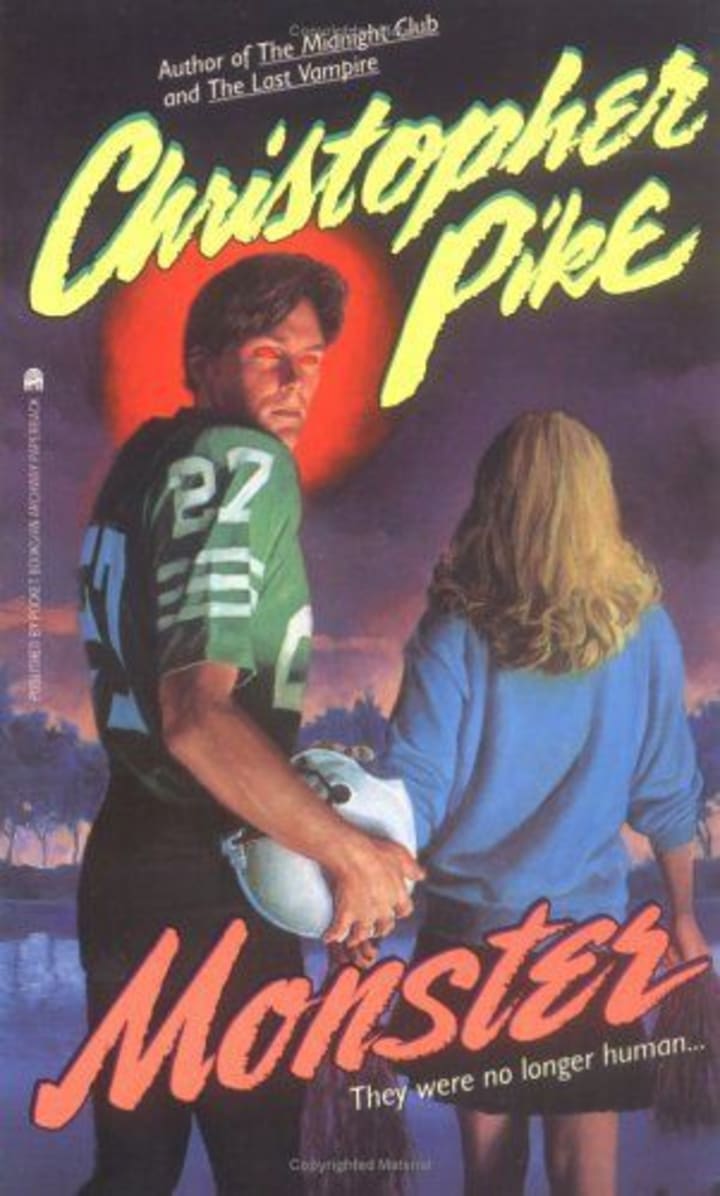 Angela is at a typical high school party when her best friend Mary shows up with a shotgun. After killing two of their classmates and trying to kill more Mary is arrested. The only problem is Mary is convinced she did the right thing and that people she shot were no longer human.
But, after Angela starts dating Jim and has a particularly weird make out session where he smears blood all over her Angela starts to crave raw meat. And no matter how much she eats the hunger is getting worse and she begins to think her friend Mary wasn't so crazy after all.
Monster is full of supernatural elements and gives a glimpse into the Pike's mythology that gets wound into a lot of his books. It's violent and face paced and gives off a vibe reminiscent of The Faculty, just without the aliens.
Master of Murder (1992)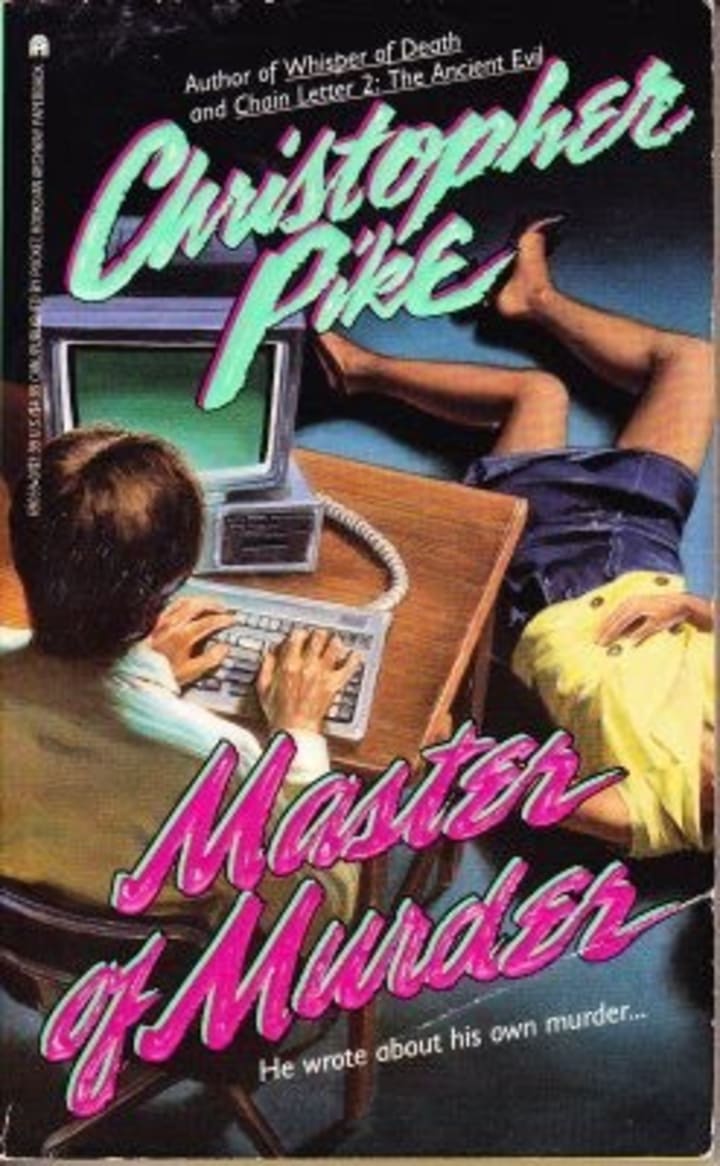 This book follows Marvin a high school student with a secret, under the guise of pseudonym he is a best selling author. Safe behind his pen name know one knows that he's famous, but all of that changes when he starts to receive threatening messages. Ones that make it clear the person sending know exactly who he really is.
Then there's Shelly, the girl of his dreams who's boyfriend Harry committed suicide…or at least that's what everyone thinks. Shelly has her own suspicions.
This book has a lot going on and while it's about Marvin the more interesting bits have to do with Shelley's own investigation into her boyfriends death and how far she's willing to go to get to the bottom of it and get revenge at the same time.
Scavenger Hunt (1989)
Scavenger Hunt follows Carl who lost his best friend to a strange flash flooding incident and is still haunted by it. As well as his group of friends who along with the strangely beautiful girl he's obsessed with and her somewhat incestuous brother get invited on a senior class scavenger hunt.
Wherever you think this book is going to go it'll go into the opposite direction. This is a good example of peak pike weirdness. Luckily for the group and for Carl's sake they have Tracie to help keep them all alive as bodies start to drop around them and the scavenger hunt becomes something much more when they find themselves in the middle of the desert stranded in an ancient temple.
Lizard people, ancient dinosaurs and cycles of rebirth are all visited in this book in a way that I still don't fully understand.
The Wicked Heart (1993)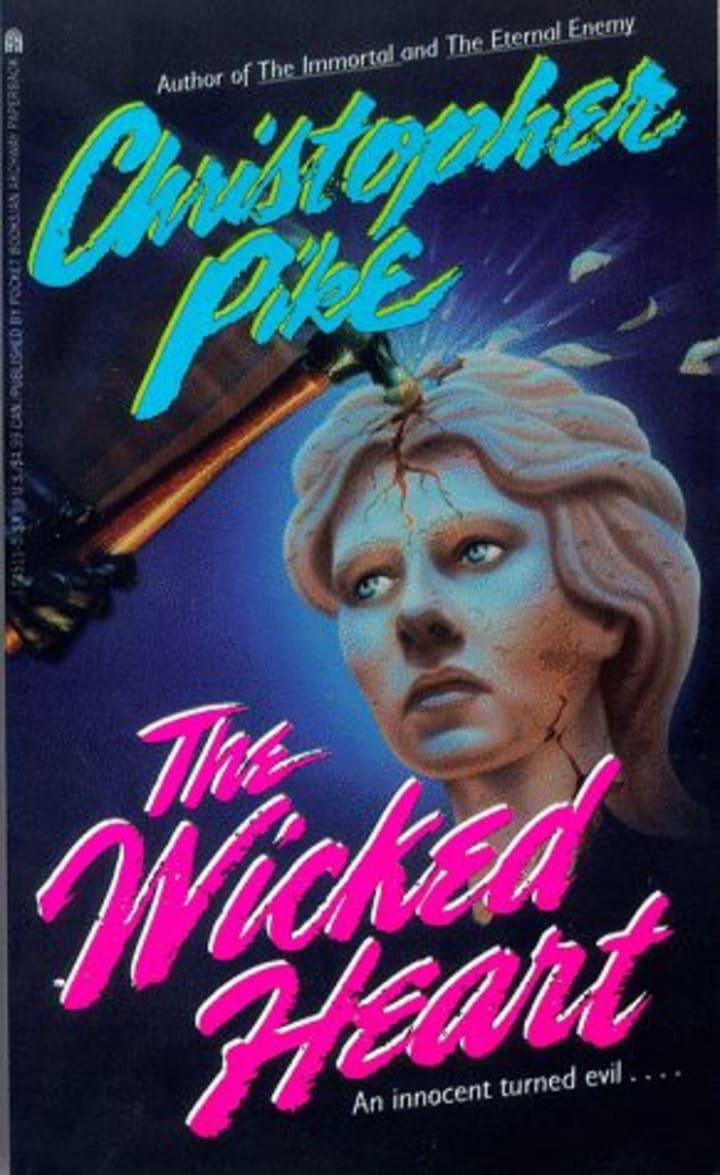 Wicked Heart is interesting because it tells the story from the killers perspective and is one of the few books in horror and especially Young Adult horror that I know that does that. 
Of course it wouldn't be a Pike book if it was just about a serial killer, there's a super natural element here to be stopped as well something that compels Dusty to keep killing. This is where Sheila comes in, best friend to one of Dusty's victims she won't stop until she gets to the bottom of his crimes and the reason behind them. 
Like Scavenger Hunt this book is a wild ride that will keep you guessing to the very end.
Reader insights
Be the first to share your insights about this piece.
Add your insights