Best Gifts for Horror Movie Fans in Your Life
Got a horror movie fanatic in your life? Pick up any of the best gifts for horror movie fans and they'll be sure glad you did.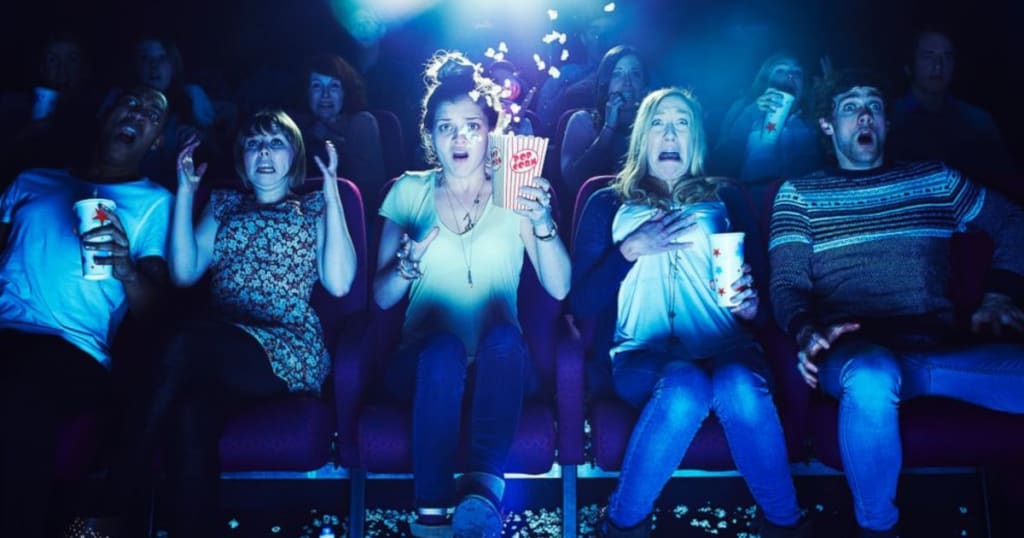 The holidays are almost here and that means it's about that time to become stressed and overwhelmed when agonizing over what to get the important people in your life. If they're fans of horror and iconic horror films, use that as a jumping point, and look into some of the best gifts for horror movie fans.
This can be a crowded genre, so if you don't know exactly what that special horror fan in your life is into, you aren't alone. It just takes a little creativity and imagination, but if you put in the effort, I bet you'll come up with a bunch of great gift ideas. Drawing a blank? Not to worry, we've put together a list of some of the best gifts for horror movie fans, see the best of the best below.
Get all your favorite horror villains in one place with this original sketch poster. It's highly detailed and features the most iconic horror villains of all time: Jason, Michael Myers, Freddy Kruger, Chucky, Jigsaw, Pinhead, and Scream. Whether your friend is a fan of Nightmare on Elm Street or Halloween, they are sure to be thrilled by this.
True diehard fans will really appreciate the artistry, and love the detailed depictions of their favorite villains. Put this in a frame, and tell them to place it where they watch scary movies, as it's one of the best gifts for horror movie fans you'll find.
If they dig horror, then they probably watch The Walking Dead. Why not gift them the book that started it all? The artwork is amazing, and it takes you back to Atlanta, to when we first get to meet Rick Grimes and the gang.
If your friend is struggling between episodes of the show, this makes one of the best gifts for horror movie fans. Sure, it's not a movie, but this is the golden age of television. If, for whatever reason, they haven't seen the show, then this graphic novel will do the trick.
A perfect choice for the classic horror film fan is a complete box-set of the most iconic movie monsters to ever grace the screen. For the first time ever, we've got eight masterpieces of early horror cinema in one place—eight remastered Blu-rays. Each one of these films is important to the genre as a whole, and it's one of the best gifts for horror movie fans of all stripes.
We get Dracula, Frankenstein, The Creature from the Black Lagoon, and many more, fully restored for the first time. Anyone who is into horror, especially the history of it, will greatly appreciate receiving this.
ITwas a massive success this past year, going on to become the highest-grossing horror film of all time. So, if they're horror fans, odds are they saw it, so why not gift them a Pennywise vinyl figurine? Great movie merchandise is one of the best gifts for horror movie fans, making this IT memorabilia a slam dunk.
If they've read the book by horror icon, Stephen King and have seen the old TV movie, even better, but no matter what, you can't go wrong with Pennywise.
If you are shopping for a true horror fan, chances are they are big fans of the great Edgar Allan Poe. However, if they're somehow unfamiliar with the dark and legendary writer, gift them the entirety of his work in one impressive volume. There is no doubt that most of your favorite horror movie makers were influenced by Poe in one way or another.
During his lifetime, he perfected the psychological thriller, pretty much invented the detective story, and always brought the reader spooky characters and situations. Poe is one of the very best writers of the 19th century, and a tone of his work makes one of the best gifts for horror movie fans who enjoy history.
If the horror fan in your life really knows their horror film trivia, then they'd know that Part 3 was the first Friday the 13thfilm where Jason donned his now iconic hockey mask. He'd go on to butcher teens in that mask for a handful of sequels, but the originality of the action figure makes it one of the best gifts for horror movie fans.
This makes a great addition to any fan of the franchises collection, as well as any devotee to 80s slasher flicks, in general. Whether they plan on playing with it or leaving it the box, this highly detailed action figure will be to anyone's liking.
Let that horror film fan in your life show their love for their favorite films by getting them some of these beautifully detailed patches. They can sew them onto their backpack or favorite coat, this way everyone can see they've got a serious horror buff headed their way.
The reason they make perfect gifts for horror movie fans is they come in such a wide variety of options. Name your favorite horror film or favorite character, odds are they make it. From Chuckie to Patrick Bateman, there is no shortage of great options.
This Freddy Kruger replica glove by NECA is extremely accurate down to the last detail, and is modeled after the one he wore in Nightmare on Elm Street 3: Dream Warriors. It's made with faux-leather and the metal blades are 100 percent real—so be careful.
Freddy's bladed glove has been terrifying horror movie fans for generations, and the great detail makes it one of the best gifts for horror movie fans. It can be dressed up for a great Halloween look, but it's also substantial enough to put on display wherever you watch scary movies.
Nightmare on Elm Street is one of the most beloved horror franchises of all time, featuring one of American cinema's greatest villains: Freddy Krueger. Thanks to this great box set, you now have all your favorite films in one place.
We get Wes Craven's original and the most classic of the series, as well as A Nightmare on Elm Street 2: Freddy's Revenge, A Nightmare on Elm Street 3: Dream Warriors, A Nightmare on Elm Street 4: The Dream Master, A Nightmare on Elm Street 5: Dream Child, Freddy's Dead: The Final Nightmare, and finally, Wes Craven's New Nightmare.
In addition to the films, you get a ton of special features and bonus content, it's easily one of the best gifts for horror movie fans. If they're a Freddy fan, they'll be sure to flip over this.
Lastly, is there a better gift idea for the serious horror buff in your life than to help them write their own? I don't think so; that's why Writing the Horror Movie is clearly one of the best gifts for horror movie fans who are interested in the craft. The budding screenwriter can get some ideas on how to structure their screenplay, as well as some useful history of the form.
Blake and Bailey give a detailed analysis of the horror genre, including its many sub-genres, tried and true tropes, and the specific requirements of crafting a tightly paced horror screenplay. It's an incredibly valuable resource for anyone looking to increase their skills.
About the Creator
Joseph Farley is a North Jersey based writer who loves short fiction and stand-up comedy
Reader insights
Be the first to share your insights about this piece.
Add your insights