Top 10: Horror Films of All-Time
Top 10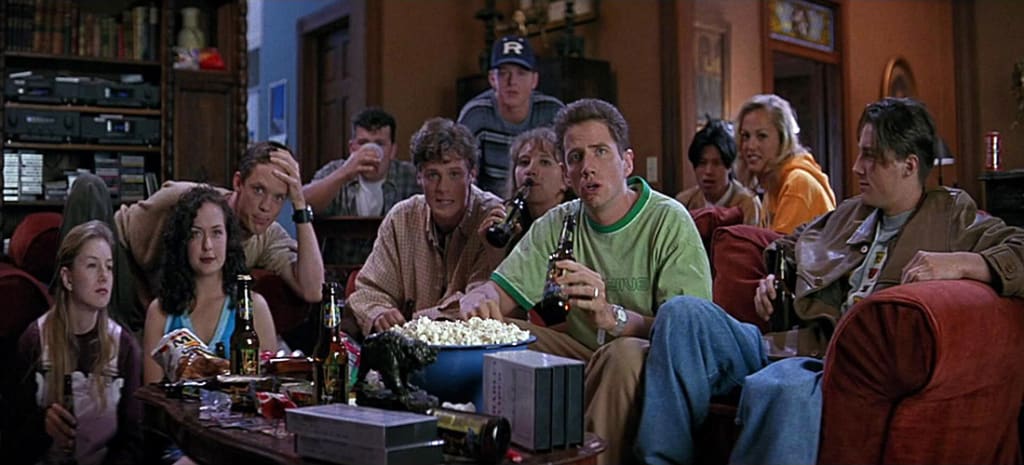 History has shown us some of it's best horror films. These are the Top 10. This list is strictly based of the impact the film had in the horror genre and the overall positive feedback it received.
10: The Phantom of the Opera (1925)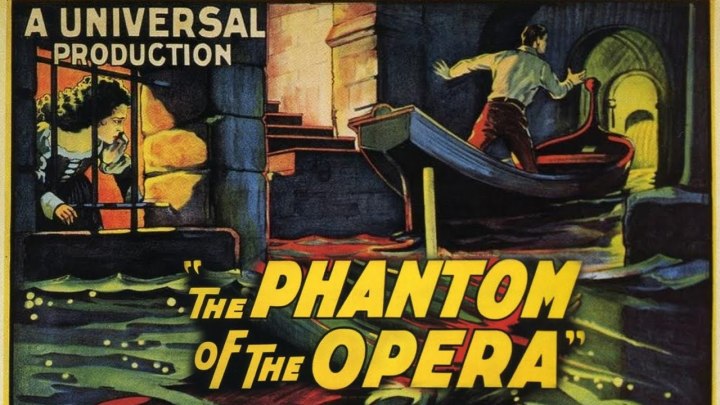 Directed by Rupert Julian and starring Lon Chaney, Sr. this silent horror classic can still deliver nightmares. In this film, young opera singer Christine Daaé played by Mary Philbin finds that she has an admirer hellbent on helping her become a star. This admirer is Erik, otherwise known as the Phantom, portrayed by Lon Chaney, an appallingly deformed hermit who lives underneath the Paris Opera House. When the Phantom takes Christine prisoner and demands her dedication, love, and friendship, Vicomte Raoul de Chagny played by Norman Kerry, embarks on a quest to release her from the Phantom's custody. The film is most known for it's Chaney's, self-contrived make-up, which was kept a studio mystery until the film's debut. Like any silent film The Phantom of the Opera is slow and tedious but in my opinion completely worth it.
9: Paranormal Activity (2007)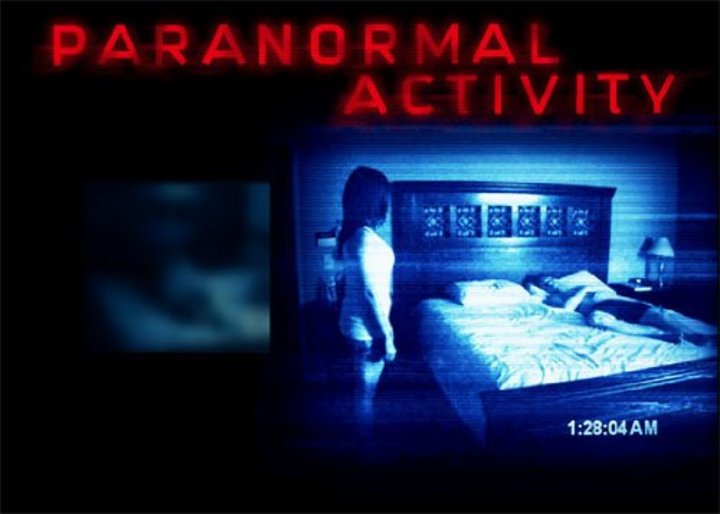 Directed by Oren Peli, Paranormal Activity became a surprisingly frightening success. This film takes place in suburban home where characters Katie, played by Katie Featherston, and Micah, played by Micah Sloat, start to become bothered by what seems, by all accounts, to be a powerful entity. Wanting to catch proof of it, they set up camcorders in the house, however they are not ready for the startling occurrences that take place after. With only a budget of 11,000 dollars, this indie film went on to make 193.4 million at the box office. A thrilling but simple film that is likely to scare the pants of anybody who watches it.
8: The Evil Dead (1981)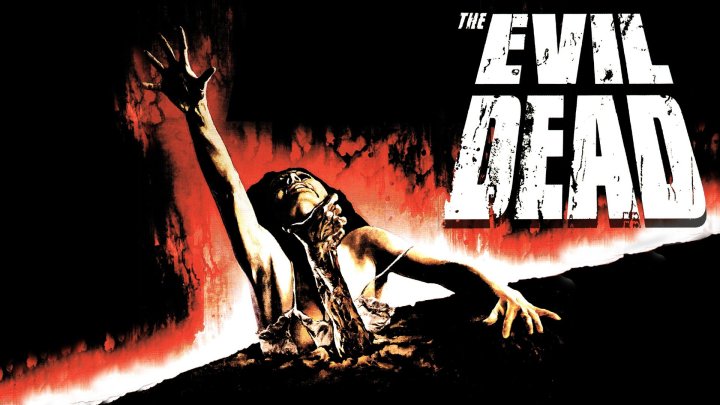 Director Sam Raimi, also known for the original Spider-Man trilogy, outdid himself in this classic. This film revolves around Ash Williams played by Bruce Campbell. Ash, his girlfriend, and three buddies climb into the forested areas to a lodge for a fun night away. There they located an old book, the Necronomicon, whose content stirs the dead when said out loud. The companions unintentionally discharge a surge of evil and must battle for their lives or wind up one of the dead. Ash watches as his companions become evil, and should settle on a troublesome choice before sunrise to spare his own life. This was the first of the Evil Dead trilogy and by far the best. A must watch film.
7: Psycho (1960)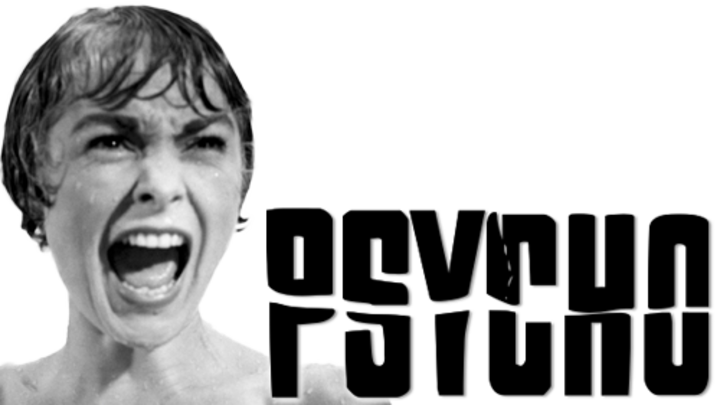 Directed by the "Master of Suspense" himself, Alfred Hitchcock not only delivered a classic but also created the first Slasher film ever made. Phoenix secretary Marion Crane played by Janet Leigh is on the run after stealing $40,000 from her manager to flee with her sweetheart, Sam Loomis, depicted by John Gavin. Overcome by fatigue and in the mist of an overwhelming rainstorm, she decides to stops for the night at the flimsy Bates Motel and meets the amenable however exceedingly hung proprietor Norman Bates played by Anthony Perkins, a young fellow with an enthusiasm for taxidermy and a strange relationship with his mother. A revolutionary film with chilling performances, one of the best horror films of its time.
SPOILER ALERT: Alfred Hitchcock surprised millions when he decided to kill off the main character, Marion Crane, only an hour into the film.
6: A Nightmare on Elm Street (1984)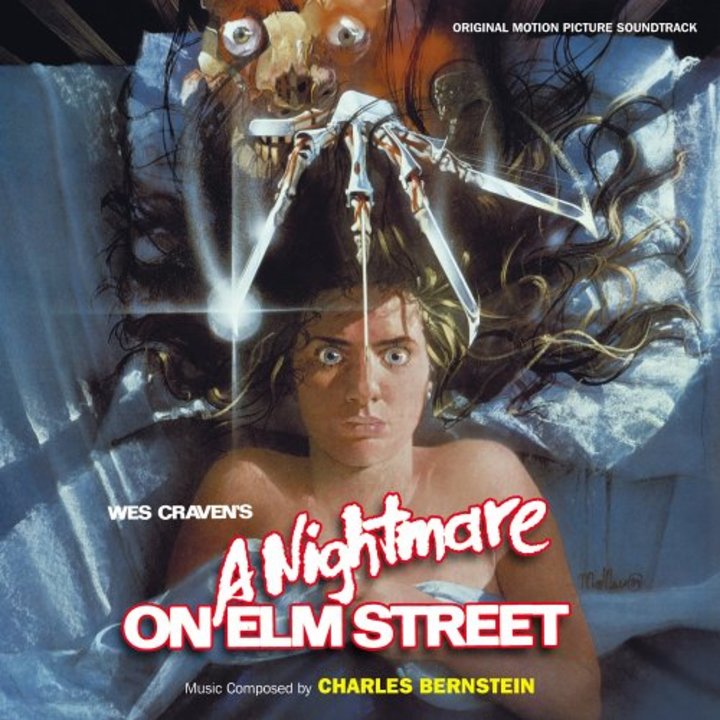 Directed and written by the great Wes Craven, one of the most influential horror directors ever, Nightmare On Elm Street was a masterpiece. In Wes Craven's commendable slasher film, a couple of Midwestern teenagers fall prey to Freddy Krueger depicted by Robert Englund, a mutilated midnight mangler who butchers youths in their dreams, which ultimately moves toward becoming reality. Resulting to investigating the wonder, Nancy, played by Heather Langenkamp, begins to guess that a dull secret kept by her folks and other neighborhood guardians may be the best approach to loosening up the enigma. Now its up to Nancy and her boyfriend Glen played by Johnny Depp to solve the riddle before it's too late. By far one of Wes Craven's best films, it's a thrilling movie that will keep you on your toes until the screen goes black.
5: Carrie (1976)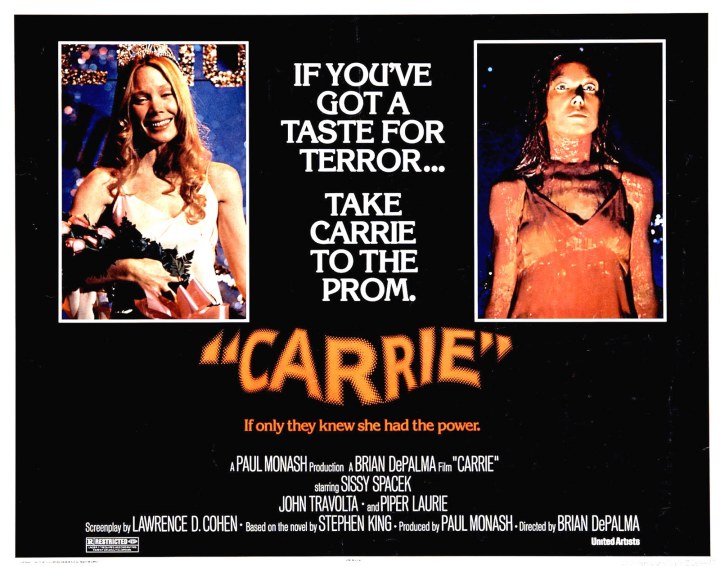 Personally not one of my favorite films, but it's hard to deny it's greatness, I mean it was created by horror legend Stephen King and directed by Brian De Palma, also known for directing classics such as Scarface. In this chilling adaptation of Stephen King's evil novel, detached and fragile teen Carrie White played by Sissy Spacek faces badgering from classmates and mistreatment from her fanatically devout mother portrayed by Piper Laurie. Right when unusual events begin occurring around Carrie, she begins to assume that she has extraordinary powers. Asked to the prom by the thoughtful Tommy Ross played by William Katt, Carrie tries to open up, however things unavoidably take a dull and severe turn. An interesting film that depicts the life of an outcast. If you have not watched this film yet, I recommend you do so immediately.
4: IT (1990)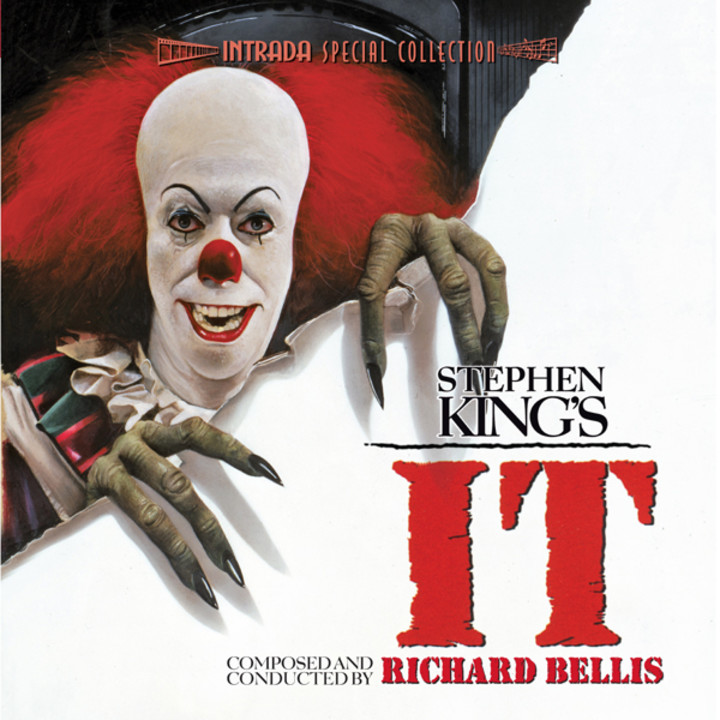 Yet another classic from the great Stephen King, IT brings the fear of clowns to a whole other level. Directed by Tommy Lee Wallace, the story revolves around a savage shapeshifter who can change itself into its prey's worst fear, enabling it to misuse the fears of its victims. It for the most part appears as a vicious, wise cracking comedian called Pennywise played by Tim Curry. The heroes are The Lucky Seven, or The Losers Club, a gathering of untouchable children who find Pennywise and promise to wreck him by any methods essential. The arrangement happens in two distinctive eras, the first is when the Losers initially stand up to Pennywise as youngsters in 1960, and the second when they return as grown-ups in 1990 to crush him after he reemerges. This film will have you skipping your own kid's birthday party just to avoid clowns. Another must watch Stephen King adaptation.
3: Halloween (1978)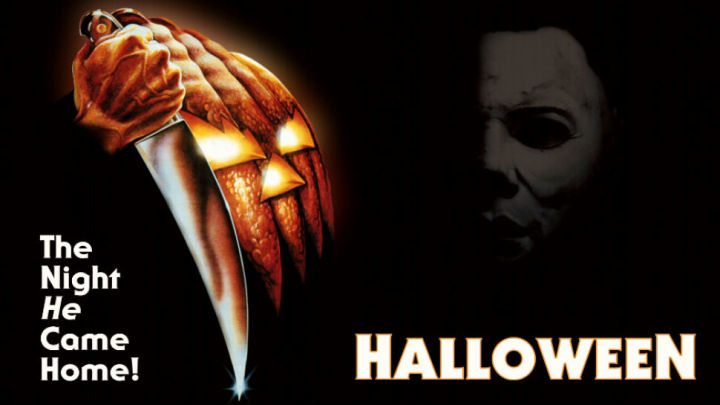 Directed and written by yet another horror legend, John Carpenter, Halloween created a fresh new slasher killer, Mike Myers. On an chilly Halloween night in 1963, six year old Michael Myers mercilessly killed his 17 year old sister, Judith. He was condemned and locked away for a long time. Be that as it may, on October 30, 1978, while being exchanged for a court date, a 21-year-old Michael Myers steals a car and escapes Smith's Grove. He comes back to his peaceful main residence of Haddonfield, Illinois, where he searches for his next casualties. Teenage babysitter Laurie Strode played by scream queen, Jamie Lee Curtis, becomes Myer's main target. Alone in a house with two children, Laurie is to defend herself if she wants to survive Mike Myers' wrath. With only a budget of $300,000 Halloween went on to make $47 million at the box office in the United States, $23 million internationally, and a total of $70 million worldwide, selling almost 30 million tickets in 1978. It became one of the most profitable independent films, and one of the best slasher films ever made. This is a must see movie and personally my favorite slasher film.
2: Rosemary's Baby (1968)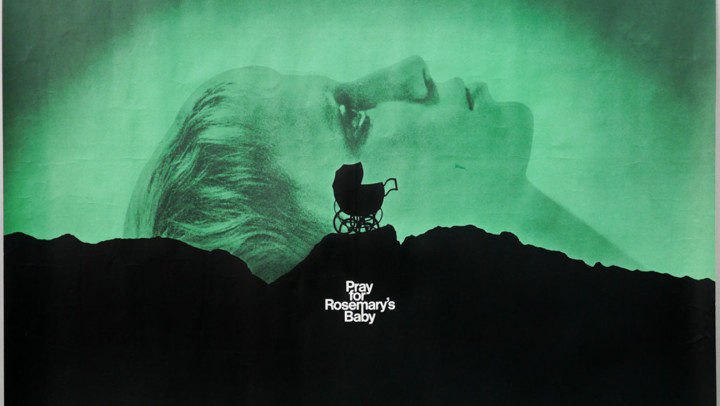 Directed by Roman Polanski, Rosemary's Baby is one scary film. This film revolves around a youthful spouse who comes to trust that her unborn child isn't of this world. Waifish Rosemary Woodhouse, played by Mia Farrow, and her spouse Guy, played by John Cassavetes, move to a New York City condo with an unpropitious notoriety and odd neighbors Roman and Minnie Castavet played by Sidney Blackmer and Ruth Gordon. At the point when Rosemary is pregnant she becomes progressively confined, and the malicious truth is uncovered simply after Rosemary gives birth to her offspring. An odd but creepy film simply made to scare anybody. MUST WATCH.
1: The Exorcist (1973)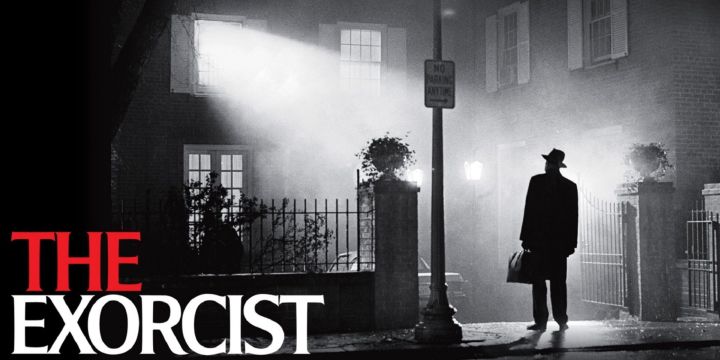 Directed by William Friedkin and written by William Peter Blatty, The Exorcist is one of the most profitable horror films ever made, this story became well known for implementing real events. This story centers around teenager Regan, played by Linda Blair. When Regan begins acting odd, talking in tongues and etc., her stressed mother played by Ellen Burstyn looks for medicinal help, just to hit a deadlock. A nearby priest portrayed by Jason Miller, be that as it may, figures the young woman might be seized by a demon. The priest makes a demand to play out an exorcism, and the church sends in a specialist played by Max von Sydow to help with the troublesome activity. This film is a two person film meaning, I suggest you watch it with a buddy. This film is a nightmare disguised as a movie.
Enjoy the movies and stay tuned for more Top 10s.