Best Ghost Hunting and Paranormal Equipment on Amazon
Any great ghost hunting mission requires high-quality gear to capture the most evidence of paranormal activity. Here's our list for the best ghost hunting and paranormal equipment to capture those unforgettable moments.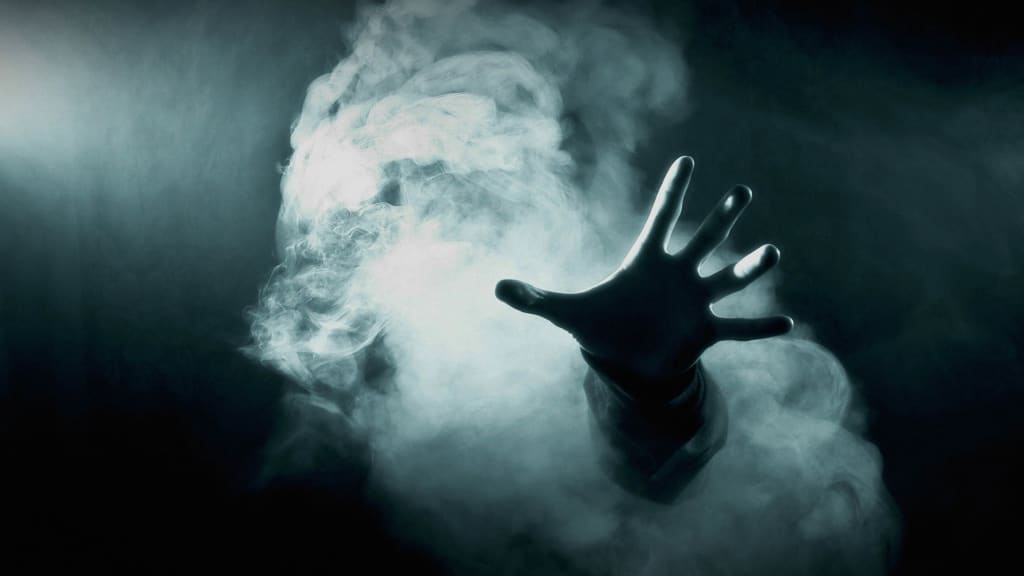 There's a popular trend and theory that ghosts and spirits most often manifest themselves at night. Many speculate the reasons for this, but no matter what, it's important to be able to shoot high-quality video and images in dark lighting. Paranormal investigators also need capable equipment to capture movement, changes in temperature, and faint sounds. Check out some of the best ghost hunting and paranormal equipment you can get on Amazon.
If you've got nay-sayers on your back, unwilling to believe, the best evidence you can present them is high-quality video. The Bell + Howell Rogue DNV6HD shoots 20 MP images and captures 1080p HD video. Its 8x digital zoom and night vision shooting mode make it easy to capture a great video.
When using the night vision shooting mode, you can use the flipout screen to navigate your surroundings. The camera's image stabilization to helps steady your images and video, even with a shaky hand. This can be useful for those almost frightening moments.
Often, ghost hunters on TV shows find that some spirits and apparitions will not manifest themselves visually. So, it comes in handy to have a capable audio recorder during your paranormal investigations. Tools like the Olympus VN-7200 are used to record electronic voice phenomena, or EVP. These recordings are known as electronic recordings of the voice of a ghost or spirit.
The Olympus is a great option because of its ease of use, which comes in handy for quick recording. There are different levels of quality to choose from depending on your needs and setting.You can also choose to playback recordings in normal speed, as well as slower and sped up.
During a paranormal investigation, you may find yourself working in the dark a lot, and you may need to keep your hands free. This is where a good headlamp will come in handy. The Fenix Flashlight HP25R is a rechargeable headlamp that's easy to use and comfortable to wear during long adventures.
The Fenix Headlamp allows you to choose variable lighting modes with outputs ranging from 4 to 1,000 lumens. You can also choose to use a low-output red LED light that won't affect any night vision settings you may use on a camera. Its battery level indicator is also user-friendly, letting you know when it's time to charge again. Ghost hunting and paranormal equipment on Amazon doesn't get better than this.
The Merterk is a contender for the best low-cost EMF detector. This electromagnetic field radiation detector is handheld and has an easy to navigate digital LCD screen. It's a powerful machine, capable of detecting even minute radiations.
Merterk's EMF meter works well indoors and outdoors. Its audio alarm alerts you of sudden spikes in radiation levels. Because it's so portable and easy to use, it supports one-handed operation that's ideal for an action-filled ghost hunting mission.
Cleveland Paranormal Supply, Co. manufactured a 4K Ultra HD video camcorder with an 18x zoom and features that a paranormal investigator would love. Lightweight and portable, this camera is easy for small investigative crews and individuals. The camera can switch quickly and seamlessly between infrared night vision shooting mode and a full spectrum mode.
It includes an external mic adapter, and the image stabilization features help record and capture video and images even in shaky situations. The camera shoots 24 MP images. And, it's versatile; you can shoot paranormal activity at night, and change to normal lighting modes and record during the day as well.
As you investigate an area, you may find there are certain "hotspots" indoors where you find the most activity. It's best to have capable security cameras to capture any of that. The Nest Cam Indoor Security cameras are wireless, so you won't risk tripping over wires during your investigation.
If you get multiple cameras, you can link them together to record different areas at a given time. You can also live stream your security footage to mobile devices. The Nest Cam also allow for two-way communication, so if need be, you can communicate with apparitions, even from rooms away. A bonus: these cameras can monitor both movement and sound!
The K2 KII EMF Meter Deluxe is probably one of the best EMF detectors for ghost hunting and paranormal investigation. It's easy to operate and portable, meaning it's ideal for when the action starts. Although it has a compact design, it feels sturdy to hold.
This device detects EMF levels at quick speeds, and when it detects those high levels, it will light up. This makes it easy to notice if you're far away. The meter covers a wide range of frequencies, from 30 to 20,000 Hz. Its easy to read LED light scale makes it simple to use even for beginners, making it a great gift idea for a ghost lover in your life.
When there is a paranormal presence around, many say that it creates a drop in temperature in a room. That's why you should also include a temperature detector on your list of ghost hunting and paranormal equipment as well. A tool that can help you detect drops in temperatures in the area you're investigating is useful when it comes to apiritions that do not appear visually or audibly.
The FLIR Scout TK is smaller and easier to handle than some other temperature-detecting devices. It gives you the ability to choose how hot and cold temperatures are displayed on the camera. You can also connect this device to your computer to share images and videos you gather from the investigation. The FLIR Scout TK is dustproof and waterproof, meaning you can take it with you in some of the most harsh conditions. Maybe this will help you meet one of the famous ghosts with horrific origin stories!
The Dual Full Spectrum Camcorder by GhostStop has many options for shooting, including a full spectrum for night vision and normal lighting for everyday settings. The camera includes a built-in infrared night vision light to help with those dimly-lit investigations.
This camera shoots 1080p HD video and 24 MP images. The full-featured camera also comes with an 18x zoom that helps you capture action from far away, as well as a touch screen to easily navigate the settings. Its image stabilization also comes in handy during paranormal research.
The Ghost Meter EMF Sensor is one of the most popular EMF meters on Amazon, and one of the best ghost hunting and paranormal equipment around. Its audio and light indicator make it easy to continue monitoring a space even from far away. It's easy to use, which makes it a great option for novice ghost hunters.
Although this device is less expensive than its counterparts, its response time to radiation levels is comparable and quick, making it great for ghost hunting on a budget. It comes with a signal strength indicator which helps you navigate closer to the action and detect levels in those hotspots mentioned earlier.
footage