50 Spooky Things You Can Do Without Leaving The House
You don't have to wait for Halloween to live your best and creepiest life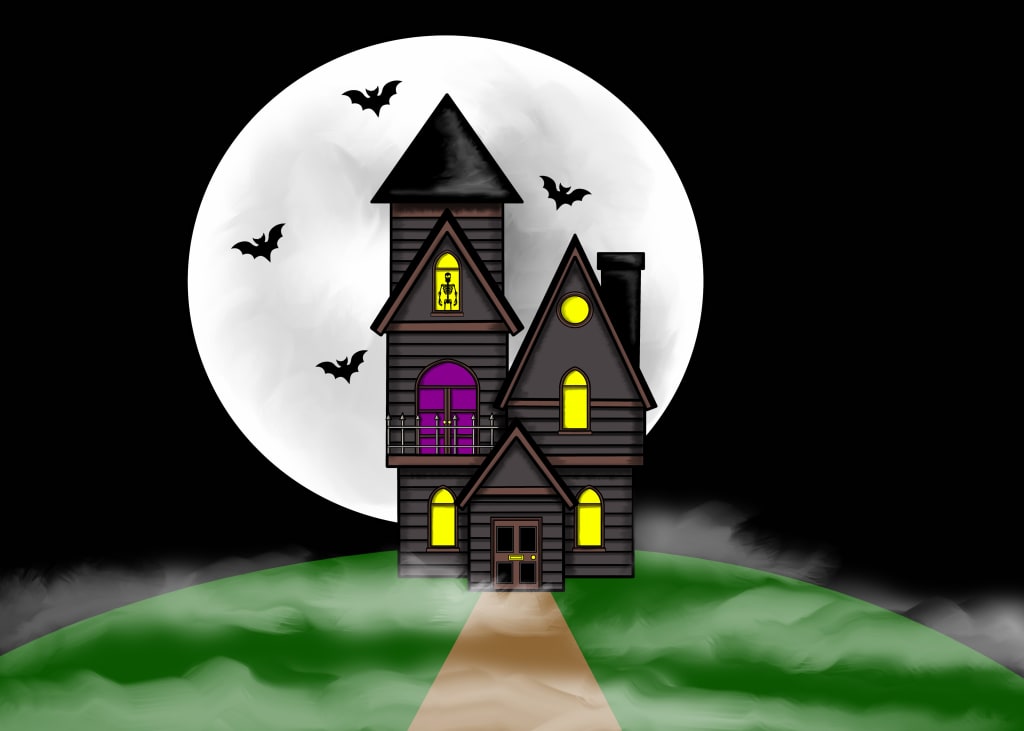 The world is an ominous place to be right now with everyone existing only within the borders of their own home, aside from the traumatising trip to grab essential groceries and the emotional roller-coaster that ensues when they are out of stock. If the global situation unfolding is not unsettling enough for you and you are getting Halloween fever then we have got you covered.
Quarantine-O-Ween has seen the spookiest among us dressing up in Halloween costumes to lift spirits in these trying times, but if that wasn't enough for you then here are 50 spooky things you can do without leaving your home.
Prepare your Halloween costume.
Leave a creepy message on the mirror in the bathroom to be revealed in the steam when another member of your household has a shower.
Play a horror-themed video game.
Make Halloween decorations (also known as year-round home decor in this house).
Create your own creepy board game to play with other members of your household.
Practice some spooky face paint or make-up.
Create a spooky playlist and have a solo dance party (you could wear your Halloween costume that you prepared earlier and put on make-up that you practised to make it even spookier).
Order a bath bomb that turns the water red and pretend that you are bathing in the blood of your enemies.
Play the Halloween movie theme in the background as you perform mundane tasks like cleaning the house to make it feel more ominous and sinister.
Play a horror or true crime edition of the Who Am I? Forehead Detective game with other members of your household.
Communicate only in Barnabas Collins quotes and see how long it takes your family to notice, do this over the phone if you live alone.
Have a comedy-horror movie marathon to lift your spirits.
Read a horror novel.
Create your own set of horror themed Top Trump cards.
Write a scary story.
Practise some spooky baking to impress trick-or-treaters of the future.
Do a workout to the spooky playlist you made earlier to make it feel like you are training for the zombie apocalypse or some other type of horrific invasion.
Get a Shudder subscription and binge on the frightful selection on offer.
Play snog, marry, avoid with horror movie characters.
Draw your favourite monsters.
If you suck at the above, consider a creepy colouring book.
Research creepy folklore tales from your local area.
Watch some short horror movies on Youtube.
Research interesting fan theories about your favourite horror movies.
Learn the dance to Michael Jackson's Thriller.
Plan a trip to a haunted location for when this is over.
Shoot a 'found-footage' style horror movie on your phone.
Watch a scary movie on mute and fill in the dialogue yourself.
List as many horror movie villains as you can in 60 seconds.
Review your favourite and least favourite horror movies.
Make a plan for how you would have scared the family out of the house if you were Barbara and Adam in Beetlejuice.
Choreograph your own dance to Michael Jackson's Thriller.
Read some short horror stories on the internet.
Watch a mundane television show on mute and narrate it in a way that makes it creepy.
Learn to make some Halloween themed cocktails or mocktails.
Binge an entire slasher movie franchise in one sitting.
List as many mythical monsters as you can in 60 seconds.
Play a horror-themed game of charades. If you live alone, do this on video call with your loved ones.
Write a Halloween themed poem or a spooky song.
Watch some videos of alleged ghost and alien sightings.
Film a music video on your phone to one of the creepy songs on the playlist you made.
Do a horror themed photo shoot on your phone with other members of your household and use items you already have as props.
Watch a movie that scared you when you were a kid.
Watch a creepy cute kids movie to make you feel better afterwards.
Decide on an elaborate way to carve your Jack-o-lantern this October.
Write about something that scares you that isn't supposed to be scary.
Decide which type of mythical monster you would be and why.
Come up with a detailed zombie apocalypse survival plan.
Decide which 10 monsters or villains would be in your evil super-squad to take over the world.
Try an recreate your favourite horror movie scenes with things and people in your household.
I would love to know what creepy cool things you have been getting up to during lockdown, and it would be super cool to know if you're doing anything from this list. Let me know and send me your pictures @creepyandcurious on Instagram and @curiouslycreepy on Twitter.
Stay creepy and curious, ghouls.
how to
Sharing factual and fictional stories of the horrific, disgusting, macabre and frightfully peculiar. Appealing to the morbid curiosity within us all.
@creepyandcurious - Instagram
@curiouslycreepy - Twitter