5 Great Folk Horror Short Stories
A List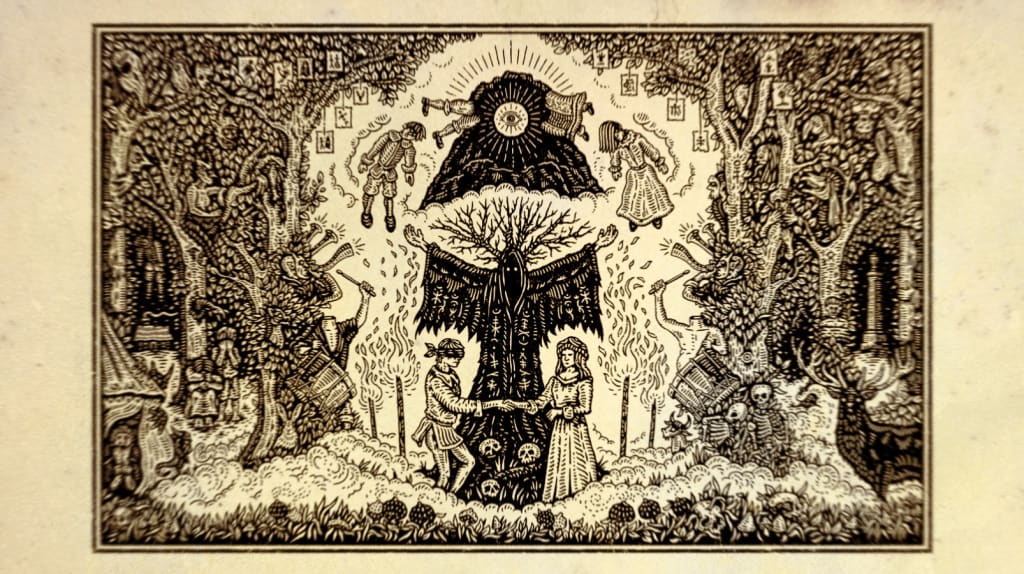 From: Richard Wells on Twitter (X)
*Inhales deeply*: My favourite genre is folk horror
Hopefully, we are ready for yet another folk horror list which involves a top five of some of my favourite things about the genre. More than often, I choose folk horror short stories to teach when looking at explicit and implicit meaning because there is always a deeper meaning hidden there somewhere. If you haven't read any folk horror short stories before then this might push you over the edge and into the black hole of this genre. If you have read some before then hopefully we can be friends given the fact we both like the same literature. I'll be back soon for more folk horror, but for now let's enjoy the five short stories that I have included on this list. If I have missed out a favourite of yours then I apologise.
If you're wondering, yes, you can get all of these folk horror stories and more in Richard Wells' book Damnable Tales: A Folk Horror Anthology. This is one of my favourite folk horror anthologies of all time and I hope you enjoy reading it if you so choose.
5 Great Folk Horror Short Stories
1. The Summer People by Shirley Jackson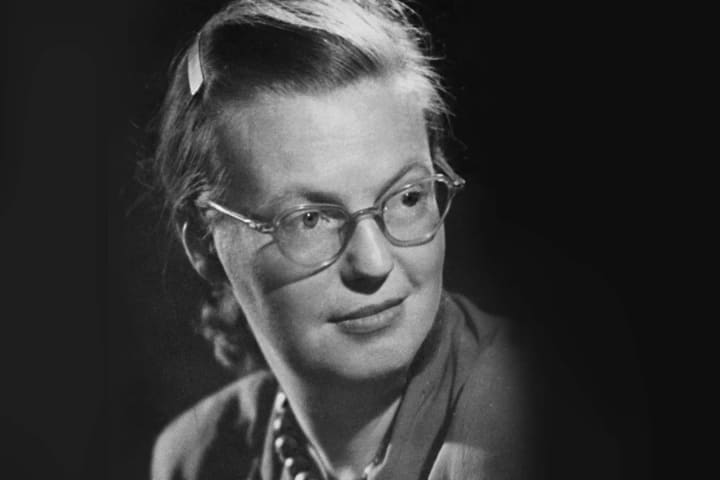 Following Mr and Mrs Cottin, this story is about as unnerving and anxious as The Lottery, with elements of folk horror and suburban horror, Shirley Jackson holds on to her crown as the Queen of Modern Horror.
City-dwellers visit the Cottins' during the summer months and are so aptly named the 'summer people' and this is also where the Cottins get the majority of their money from. Once the summer people leave, the Cottins face a harsh winter without their usual source of income, leaving things uncertain for the future. When a 'black book' features in the mix of the uncertainty, things start to take a sinister turn as there may be more to the 'summer people' then we may have once thought. With a chilling revelation of great anxiety, this story serves as one of those great narratives that we remember Shirley Jackson for.
2. Bind Your Hair by Robert Aickman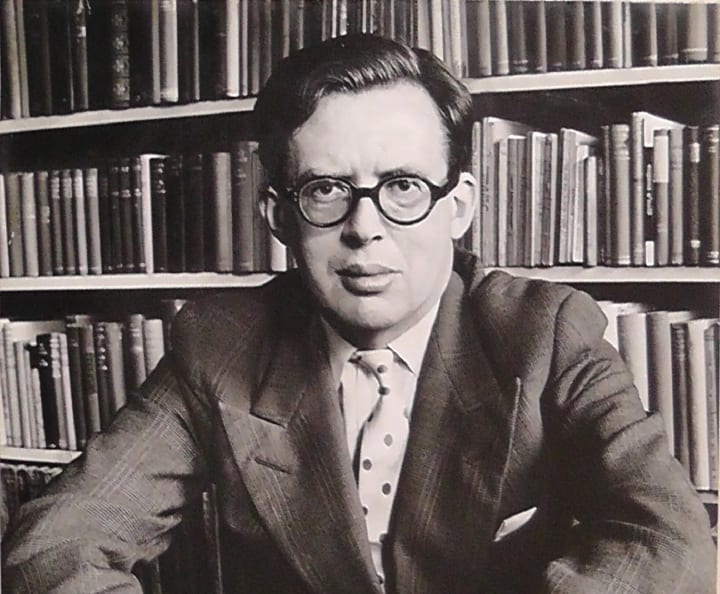 This one legitimately terrified me and as someone who has always had short hair, it has also convinced me to not let my hair grow out at any cost. Miriam has a habit of binding her hair really tightly which seems to be odd because she also has such a natural, soft appearance. When at her and her husband's house, the narrator and her husband discuss the weird habit of collecting odd books. As the tension grows in the atmosphere, we see what happens when you fail to bind your hair in this tale of absolute eccentricity, fear and anxiety. A brilliant atmosphere, a horrifying revelation and exploration of the uncanny - Aickman uses the sheer terror of difference and unfamiliarity to scare the daylights out of his readers.
3. Laura Silver Bell by J.Sheridan Le Fanu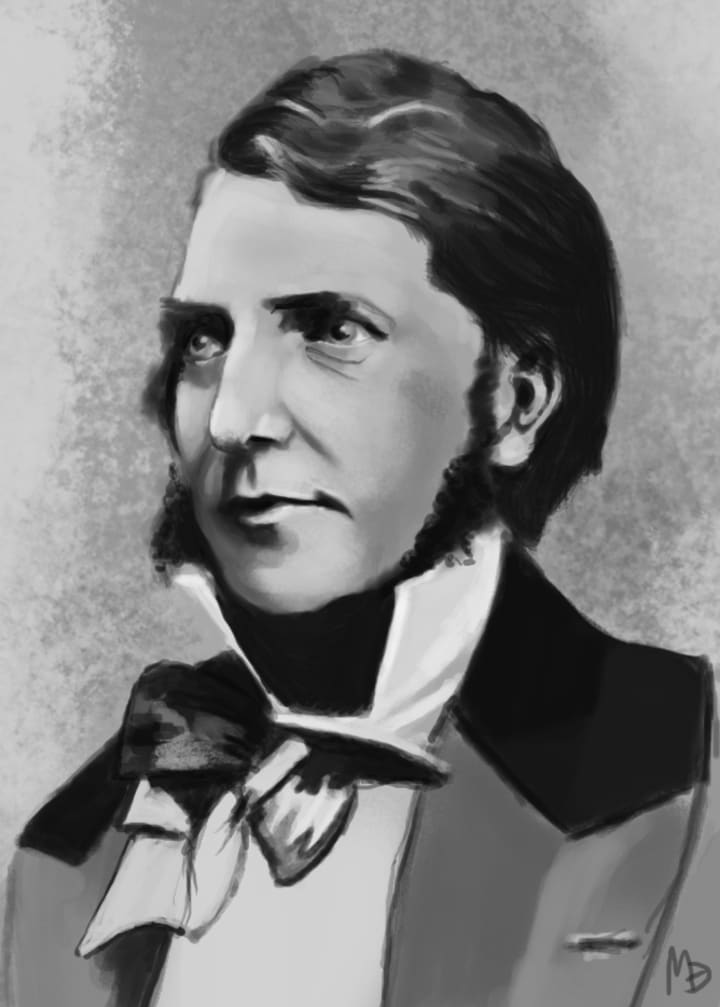 For those of you who love things like Jane Eyre by Charlotte Bronte and wearing Victorian attire in the midwinter, I have a story for you: Laura Silver Bell by J. Sheridan Le Fanu. This story is about a young woman in a village named Laura, renowned for her beauty she is also known for her peculiarities of wandering the graveyard at night leaving the locals to believe she may be something rather supernatural. When Stephen Branwell falls in love with Laura, he becomes frantic when she gets violently sick. As the story moves along, he knows he may discover the strange truth behind his lover - something much stranger than simply being supernatural. Written in the classic atmospheric and eerie style often associated with this author, Laura Silver Bell is one of the lesser known works by him and yet, is just as good as anything he's written - I would actually say I prefer his short stories to his book In a Glass Darkly.
4. The Withered Arm by Thomas Hardy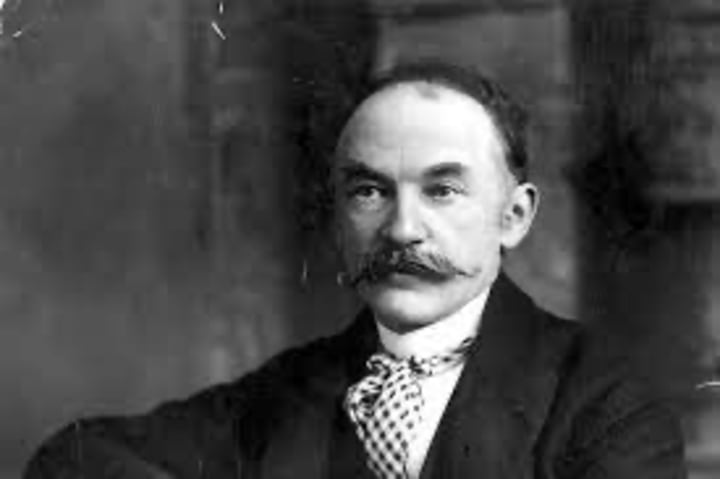 In a weird turn of events, Rhoda the milkmaid crosses paths with Gertrude - the woman who owns the withered arm Rhoda saw in her dream. Gertrude becomes depressed, believing her husband is frightened of her deformity. However, it is learnt that Gertrude's arm can be healed through some strange ritual magic. After this, the plot that unfolds thickens with fear, fright and sadness. When the ritual does not work, the weirdness increases when tragedies begin to strike ten-fold. Thomas Hardy writes an incredible story about guilt in this famed folk tale which, to me, is probably on par with the sadness we experience in Tess of the D'Urbervilles.
I highly recommend this story which features much of Thomas Hardy's usual guilt-ridden countryside depression and his turn-of-the-worst events for women who were wronged and saddened by all those around them.
5. The Ash Tree by M.R James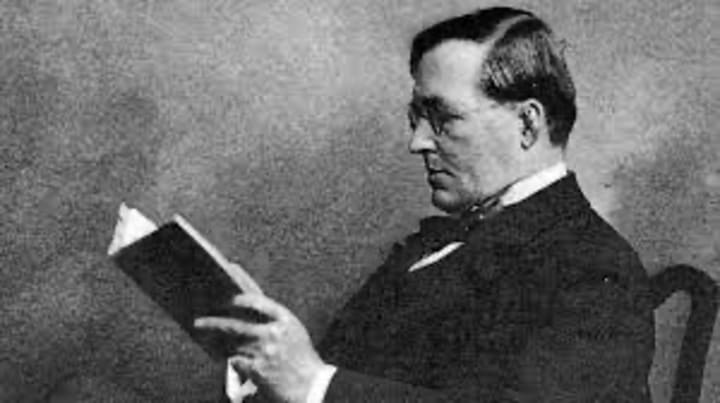 An epistolary story filled with ominous darkness, this story makes for one of the most terrifying in the anthology. For those who have encountered the ash tree, there have been dire consequences. As the letters and diaries go back and forth, we get drip-fed information of what is actually going on. As we get further and further into the text though, it becomes clear that this curse, whatever it is, is not limited by anything - not by people, not by time, not by place. There is something deeply wrong here and some of the characters, such as Sir Matthew Fell, might realise what's going on much too late to do anything about it. A brilliant atmospheric horror, this is probably one of my favourite of the anthology and one of my favourite in the genre.
Conclusion
I wish you well with your folk horror short story reading. If you would like to watch folk horror movies or even read folk horror novels, then check out these lists I have made on 5 great places you can start your journey.
5 Great Modern Folk Horror Books
Reader insights
Outstanding
Excellent work. Looking forward to reading more!
Top insights
Easy to read and follow

Well-structured & engaging content

Expert insights and opinions

Arguments were carefully researched and presented

On-point and relevant

Writing reflected the title & theme
Eye opening

Niche topic & fresh perspectives
Add your insights